I picnic at Hidden Valley in Rocky Mountain National Park, a scene similar to that on the bottle of the brand's ranch dressing. Only I have fewer vegetables. A simple sandwich always tastes better outside in fresh mountain air. I hear something just beyond my perch. It's a brook babbling, almost on cue. The scene is laughably perfect and I guess in many respects what you see on that bottle of ranch dressing.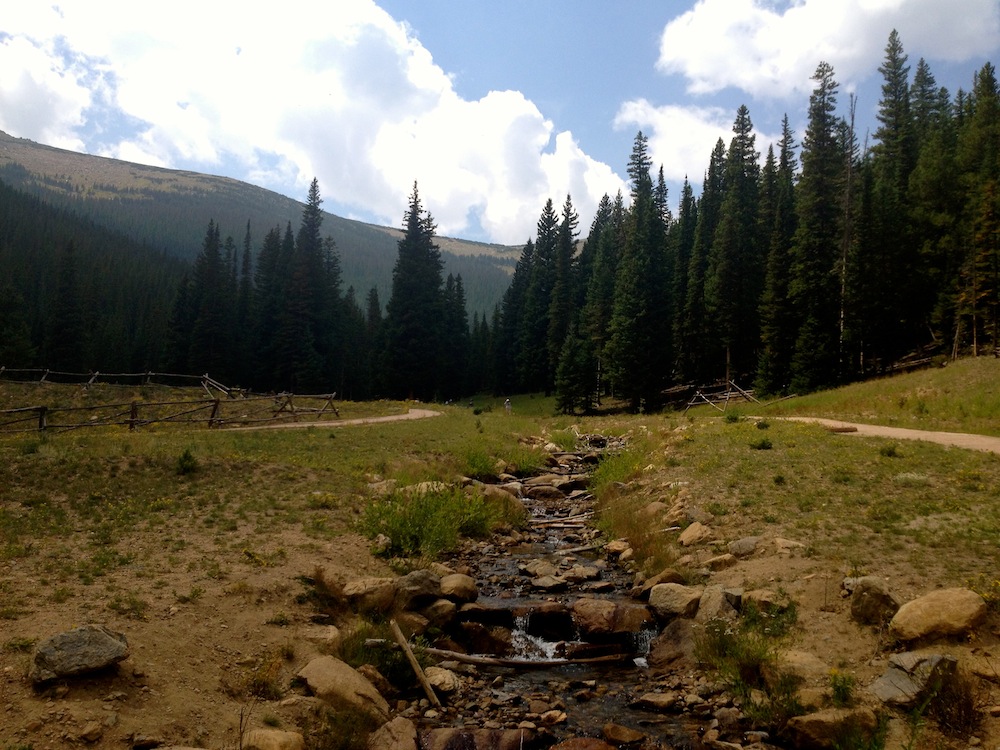 I'm spending a few hours at Rocky Mountain National Park simply because I can. When you live in Colorado all of your life, you sometimes forget people come from all corners of the world, spending their precious vacation time, to see what you have in your backyard. This is my backyard, the Southern Rockies, part of the 2,700 mile mountain chain in North America.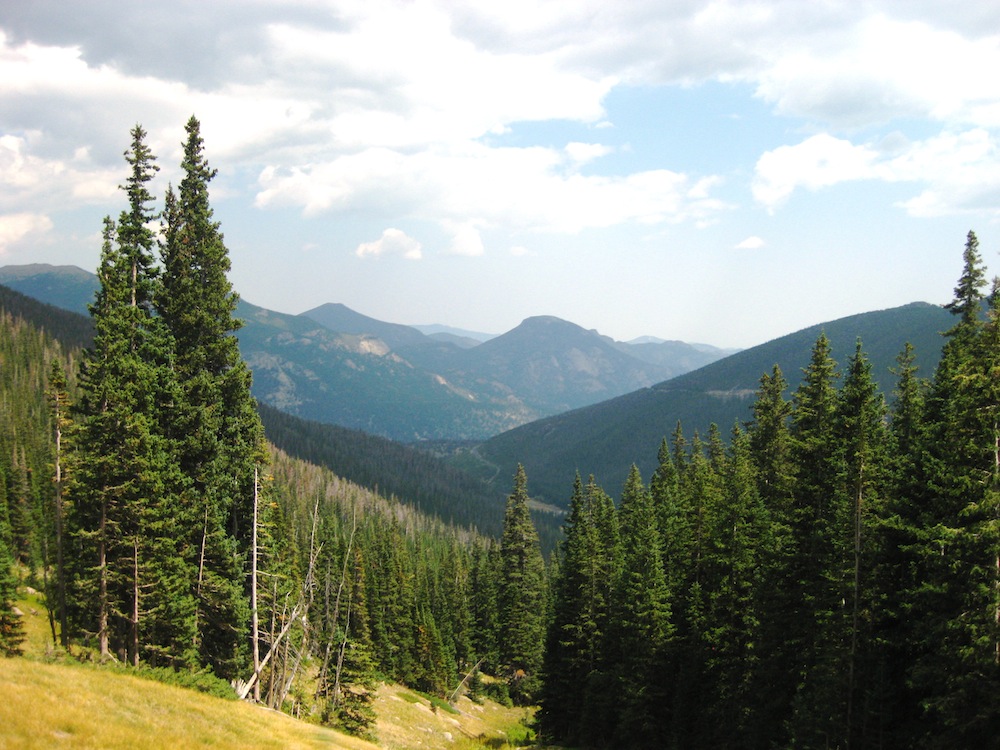 I begin climbing up Trail Ridge Road, where the treeline and tundra collide. It is the highest major highway in North America at 12,183 feet above sea level. I know that the tone is changing when a loud red sign warns that I am about to climb into a part of the world where the weather cannot be predicted, where conditions change as fast as a bird can take flight.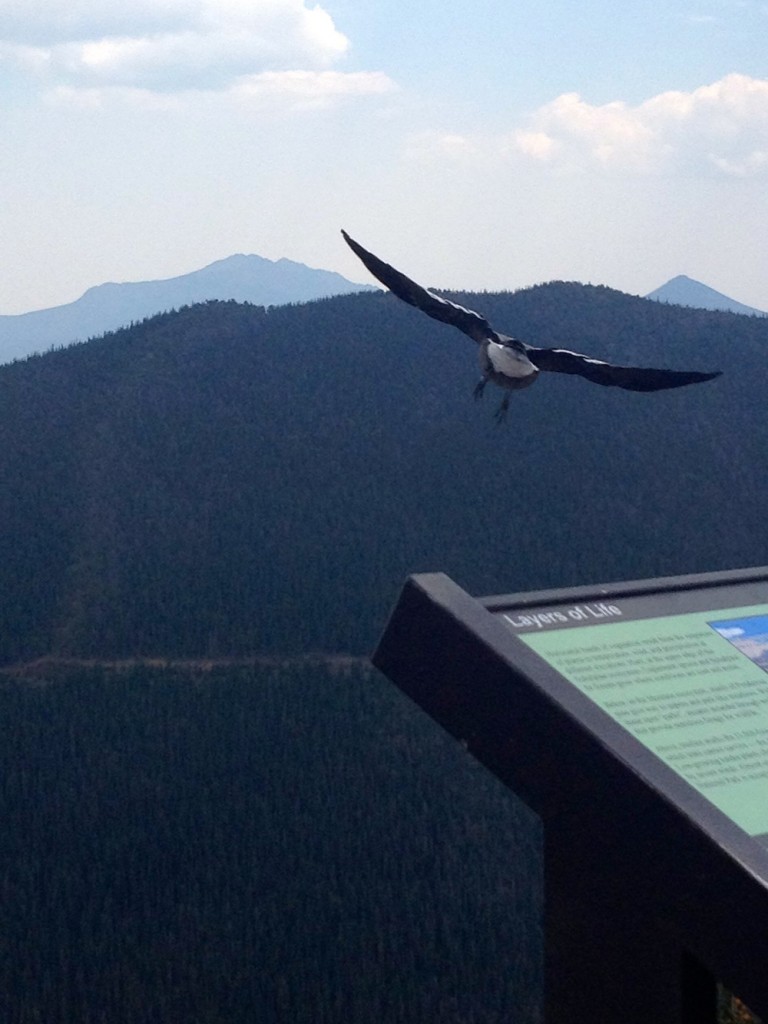 Nearly one third of Rocky Mountain National Park boasts of being above the treeline, the line for which trees no longer grow for it is simply too high. The park holds 72 named peaks. Their names aren't so important to me, only their characteristics. They take on different shapes and sizes, but all share the commonality of scraping the sky.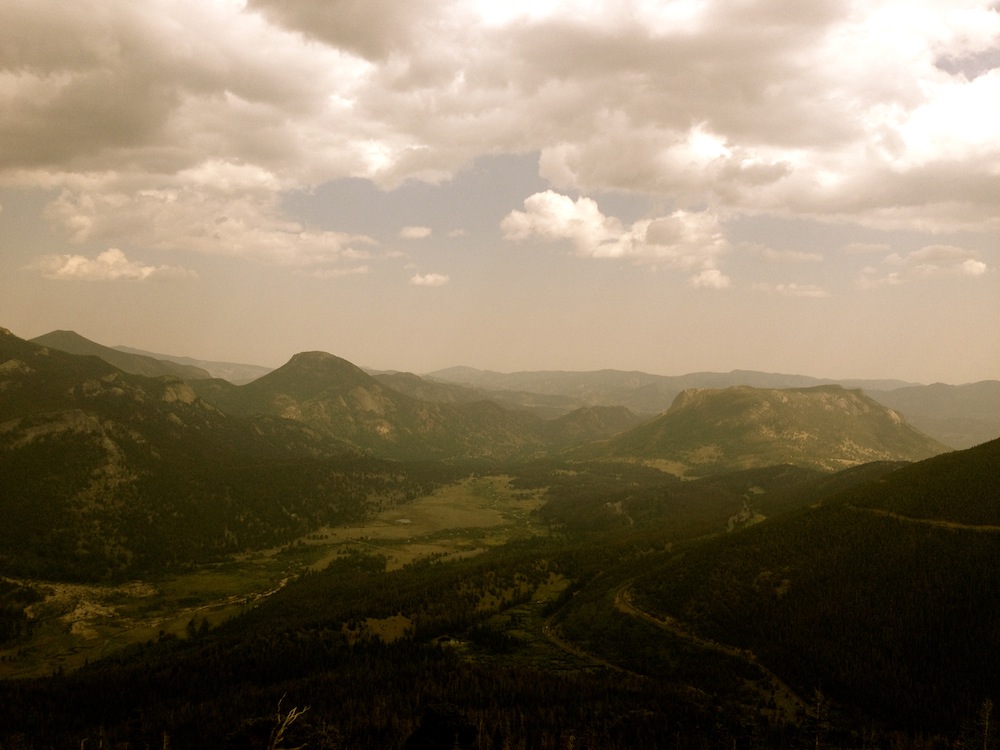 There are few things Congress seems to accomplish, but back in 1915 preserving this space of jaw dropping wilderness was made a national priority. Citizens worried that encroaching development to the area in nearby Estes Park and Grand Lake would ruin these mountain majesties. Congress was pressed to make this space a National Park before the National Park Service was even created.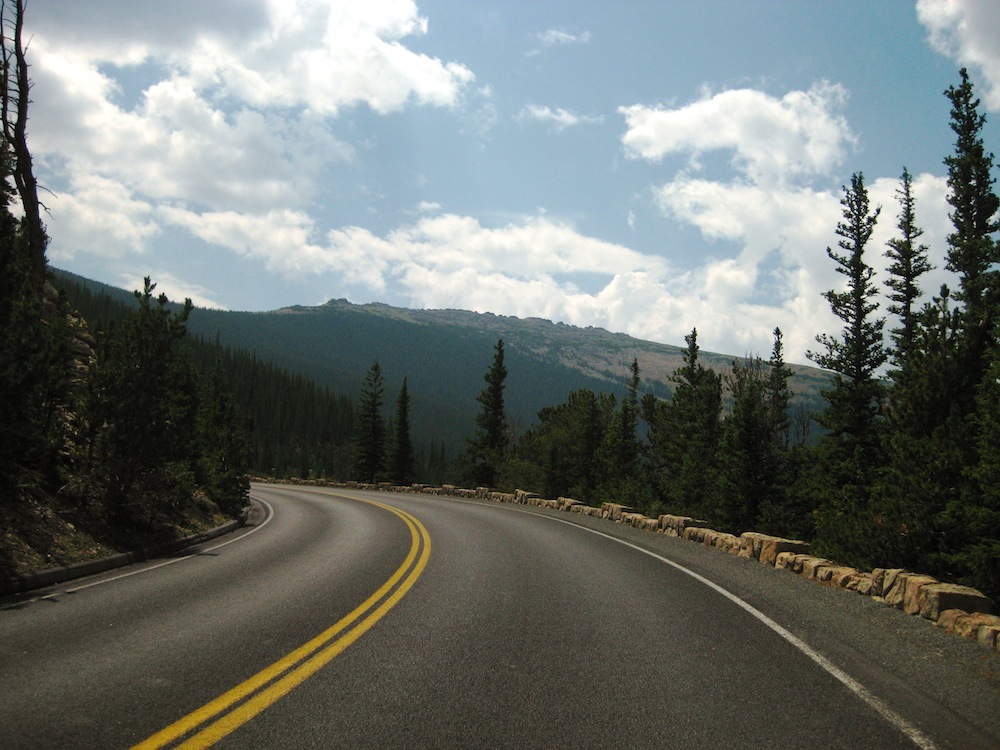 The air in Rocky Mountain National Park has a familiar yet rare smell. As a child, I spent time in the area in cabins my with family. Evenings filled with the sounds of with my Dad spooking us on bears outside our windows and the popping of Jiffy Pop, a miracle to someone under 10. These nights were complimented with trips into Estes Park, the developed eastern gateway to Rocky Mountain National Park. It is the sort of place that has always been a tourist town. The scene in Estes consists of many sitting on benches watching taffy pulls in shop windows while eying wolf T-shirts in others. 
Estes Park can thank much of its development to Freelan Stanley. Stanley invented the kerosene powered Stanley Steamer automobile in 1899. He launched his business here, running a shuttle to Denver that would in essence bring the tourists. To accommodate travelers, he built the landmark Stanley Hotel in 1909. Most know of the historic hotel for being Stephen King's inspiration for The Shining. The spooks at the Stanley Hotel lord over a space in Estes Park right above a Safeway grocery store. I guess a ghost has to eat.  The white Georgian Colonial Revival style hotel yields a spirit not just for spooks but also for Estes Park. 
I leave my goose bumps at the Stanley Hotel for an ice cream cone in the middle of Estes Park. I order one scoop, trying to blend in with the other tourists. One scoop is more akin to four. I plop down on a bench and do as you do in Estes Park. You indulge in local foods like taffy and caramel apples.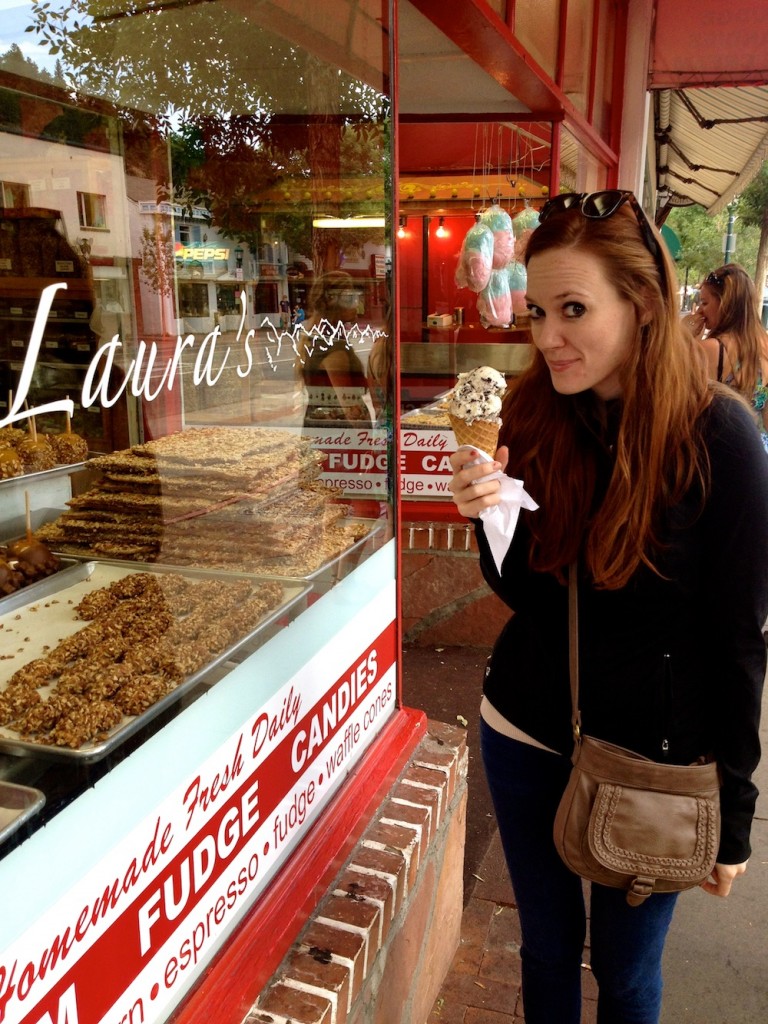 It's a strange juxtaposition to Rocky Mountain National Park. An area so developed right down to the sugary smells in the air sets up shop next to a massive wilderness. The two coexist but never mix. And while I love a good tourist town, one where the purpose is for my enjoyment of sweets, I will always prefer the pureness of my mountain majesty of a backyard.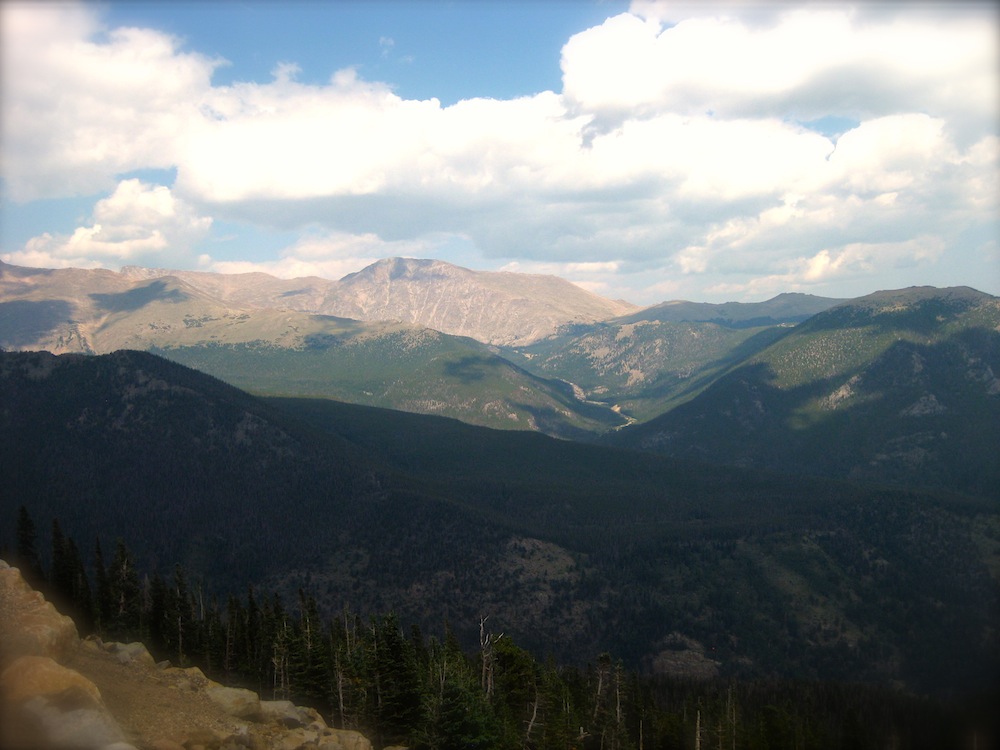 Have you been to Rocky Mountain National Park?