My quest for the perfect travel bag has been a long one. From my first travel bags that were more Little Mermaid inspired to those cheap tote bags that would never make it through the airport, I am a frustrated travel bag shopper. When I was contacted to try out one of Sanaa Hyder's travel bags, I jumped at the chance. Could this finally be the one, the travel tote bag that is large enough to hold all of those precious items, durable and stylish at the same time?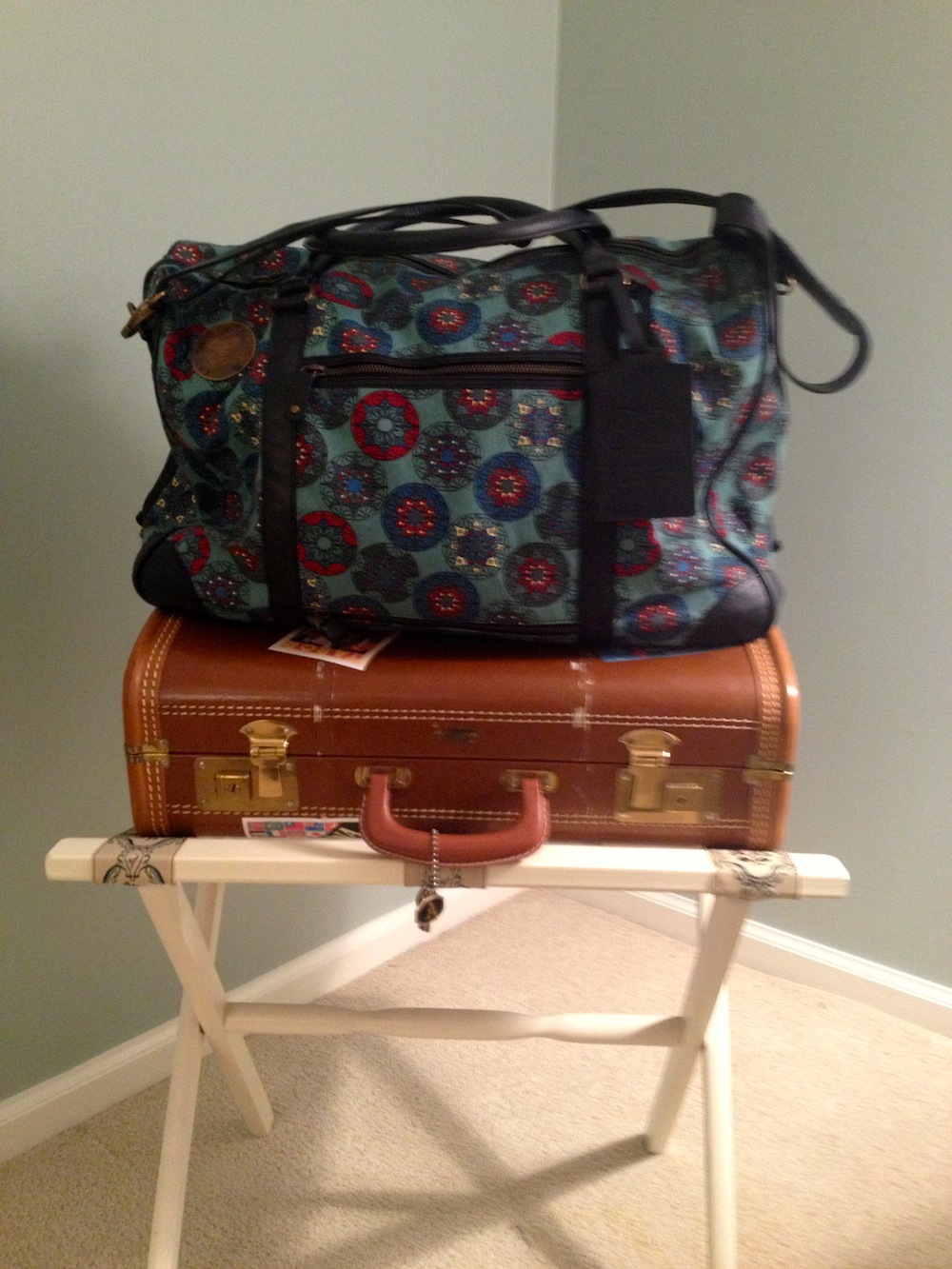 About The Sanaa Hyder Travel Bags
The Sanaa Hyder travel bags are the work of founder and designer Sanaa Hyder. What intrigued me about her design philosophy is that her travels often influence her designs and branding. I could recognize this the minute that I got a look at the print on my weekender bag. While Sanaa Hyder makes several different travel inspired prints for bags, I selected the Ceiling Print design, inspired by old ceilings. Something about this design reminded me instantly of tiled or mosaic ceilings that had seen on my own travels.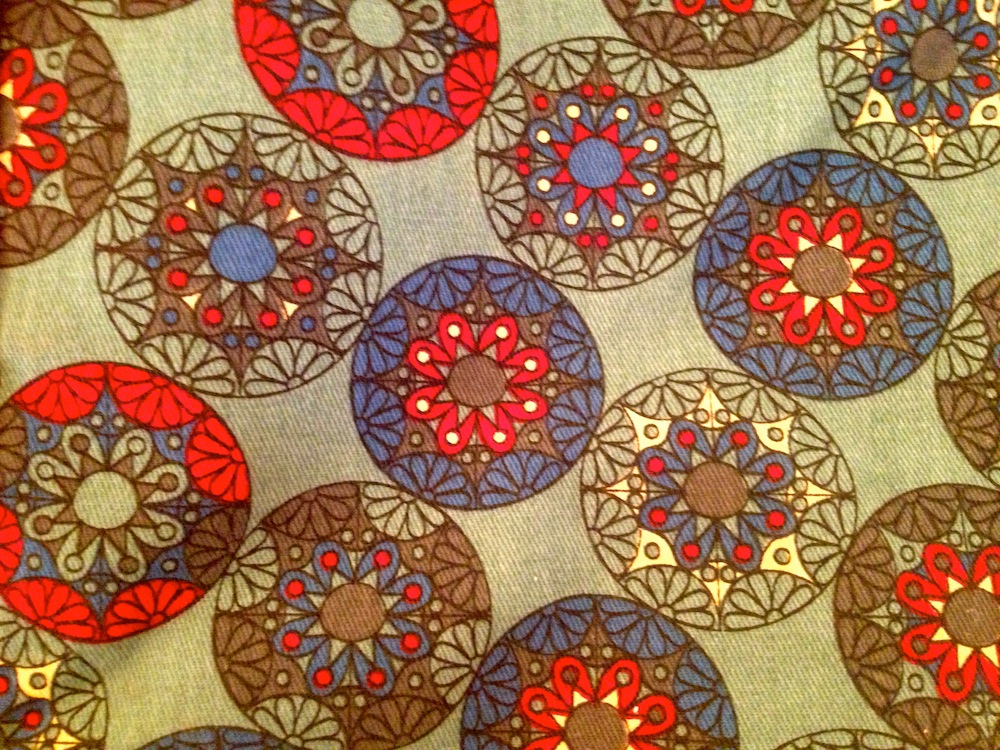 From small bags to bowling bags, you can really find all sorts of little and big bags to use for travel. Sanaa Hyder also makes cosmetic bags and purses. Being that I travel and need something to put all of those odds and ends in, I was most intrigued however by Sanaa Hyder's travel bags. Each are designed to be both sophisticated and functional. The bags are intended to evoke the spirit of exploration and adventure, something I can always get behind. What struck me about the bag was not that it was designed in mass quantities and without thought. The goal of Sanaa Hyder bags is simply to "keep you company on your journey". I firmly believe that a good bag is a sort of companion as you travel.
What I Liked
I tested out the Nash Weekender travel bag in the Ceiling Print, priced at $270 and measuring 14" in height, 19" long and 10" deep. Sanaa Hyder states that one could literally live out of this bag. I immediately found this to be true. The weekender is more like a several weeker. I firstly appreciated the zippers on the bag. You can zip all the way down the sides, making it easy to get out my computer at airport security or see what exactly I had in the bag. Sometimes weekenders can appear to swallow your items to the point where you forget what you packed. However this bag made it easy to see all of my items at each and every stop on my current road trip.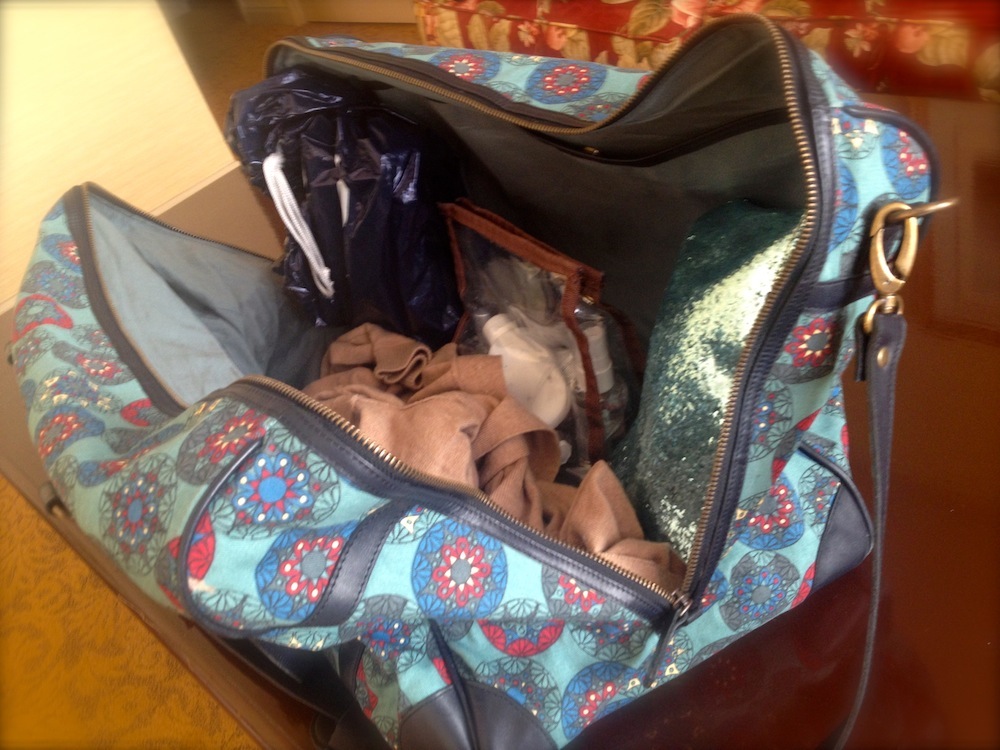 I also enjoyed just how sturdy and well made the bag seemed. The Nash Weekender is composed of 100% cotton twill and the handles are made from buffalo leather. I never felt like the strap could break on me or that the bottom would fall through and tear. And trust me, I have been known to pack a bag full to the point that it does have the bottom fall out or a strap breaks.
I also appreciated the hidden pocket for sliding onto roller bag handles. If I can give my shoulders a rest while I travel and let my rolling suitcase do the work, I am a happy traveler. In addition, I enjoyed both the adjustable shoulder strap and even the addition of a luggage tag.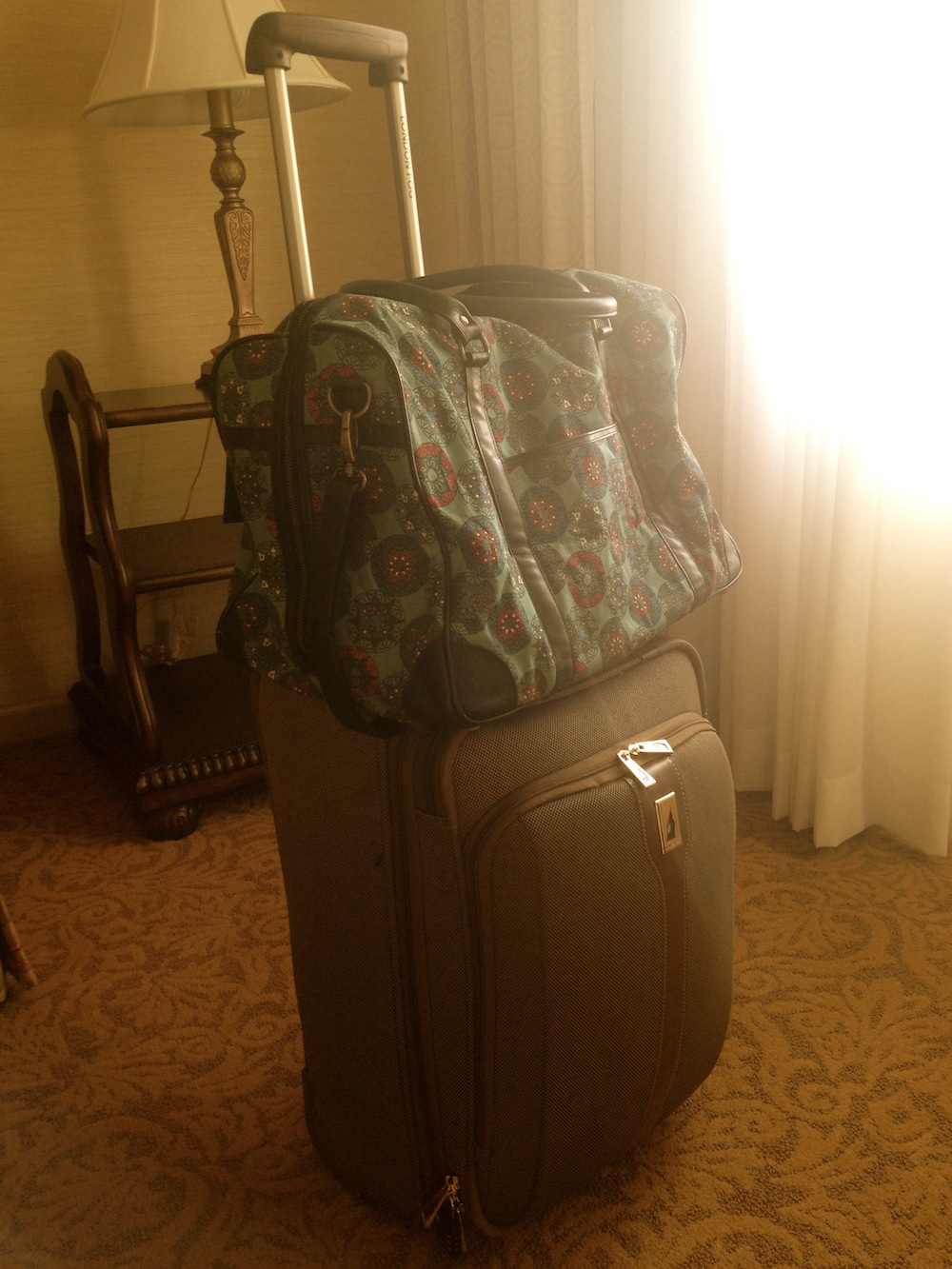 In terms of how much I could carry in this bag, I started to pack, believing that I could just bring it for my two week road trip through parts of the south. And if I had not procrastinated in my packing efforts, this could have been possible with elimination. However I decided to use it as my travel tote bag instead, carrying my 15" computer, notebooks, powercords, cameras, sweaters, makeup bags and even a smaller purse. Even with all of this in my bag, I had plenty of room leftover.
What I Didn't Like
There is a bottom board of sorts in the bottom of the bag. I suppose that it acts as a reinforcement. The only problem with this feature is that it can be a bit awkward when you have a full bag around your arm. Then again, any bag can look awkward if it is too full, so this was really a minor problem.
Also looking around at the Sanaa Hyder bags online, I couldn't really find a more basic printed bag. I know that the idea is to present these colorful prints inspired by travel but sometimes you want a bag that is more basic in color for travel so as to not stand out and to match all of your clothes.
Overall Thoughts
After writing about my quest for the perfect travel tote bag months ago, I know there are many like me out there, looking for a sturdy yet lightweight and stylish bag to hold all of those essentials. Overall, I would say that my Nash Weekender from Sanaa Hyder fulfills what I need in a travel bag and just might be the perfect travel companion.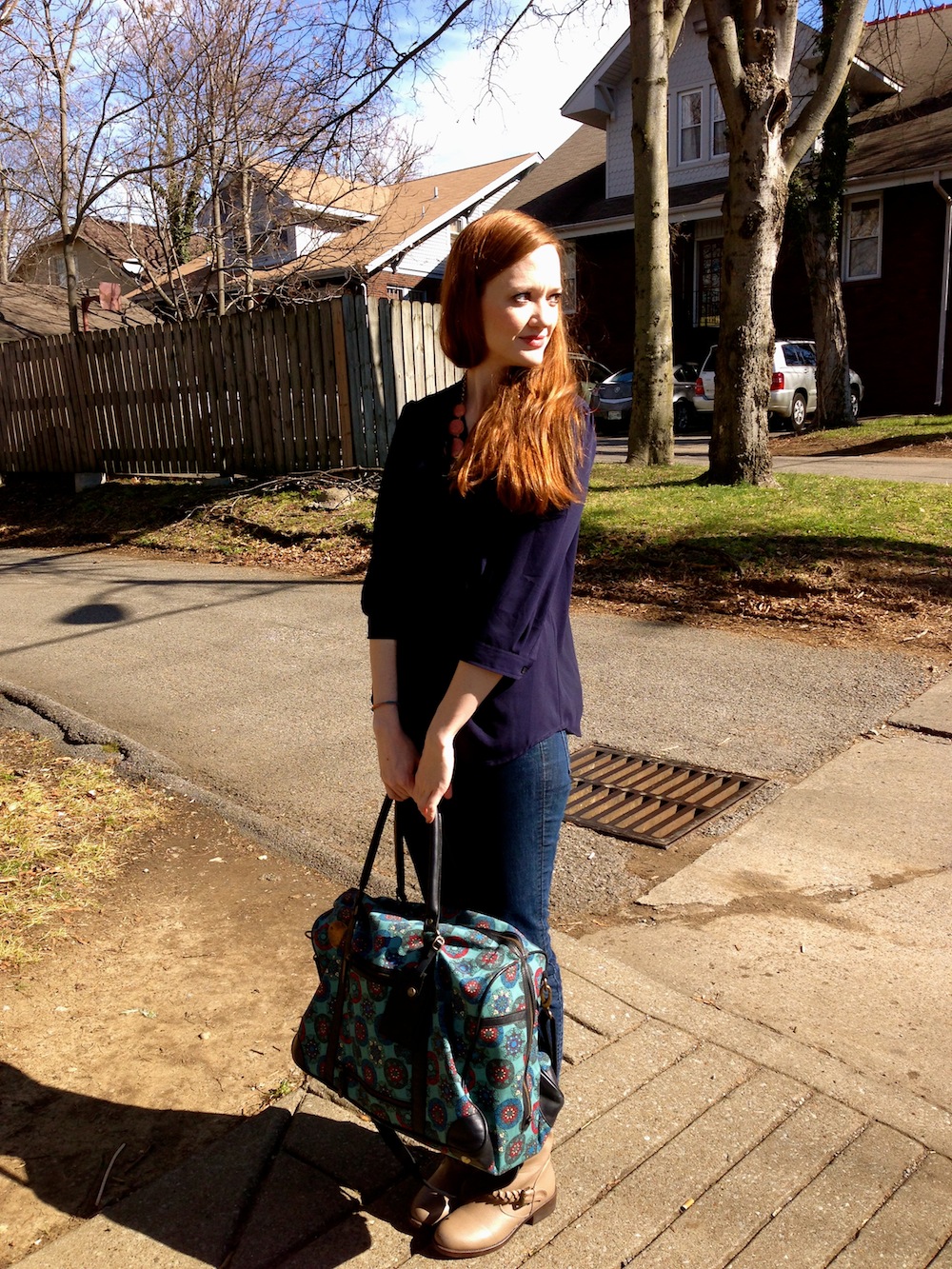 Full Disclosure: I received a complimentary bag from Sanaa Hyder in exchange for a review. However my thoughts and opinions are always my own.
 Have you ever tried the Sanaa Hyder bags for travel? What did you think?