Full Disclosure: I received a complimentary stay with Roomorama in exchange for this review. These are my opinions about the experience. Yours may vary.
 When the Hungarian version on Matt Damon greets you at your accommodations in Budapest, you know you are going to have a good stay. Who doesn't love Matt Damon? Roomorama, a service that handles short-term rental accommodations contacted me to try their service on my trip through Europe. While I will always be a hotel girl at heart, I have enjoyed renting apartments when I travel. Being a homebody traveler, it is nice to have those constants you have at home when you travel.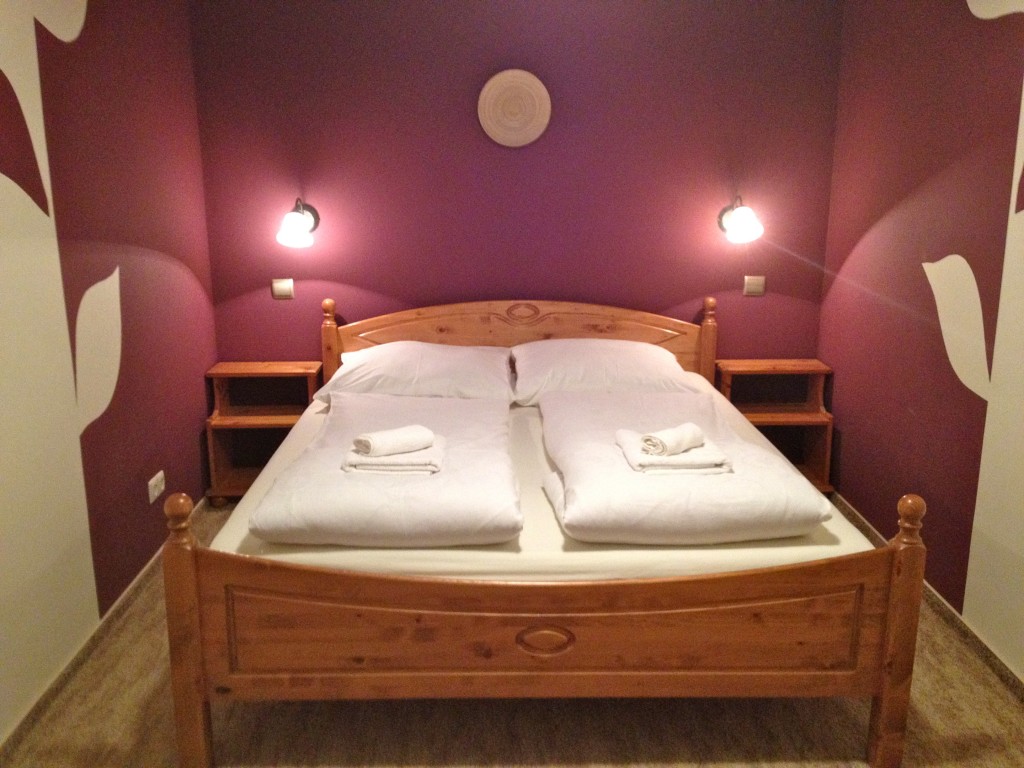 What is Roomorama?
 Launched in January 2009, Roomorama lists apartments, rooms and home accommodations from owners from around the world. Hosts can list their properties free of charge and guests can send out inquires to different properties to see if they can stay for a few days, week or longer. Basically an online booking agent just for apartments, Roomorama presents properties you might not find on other sites for they are real apartments. You get the chance to live as the locals do, but with a price tag. It's not couch surfing.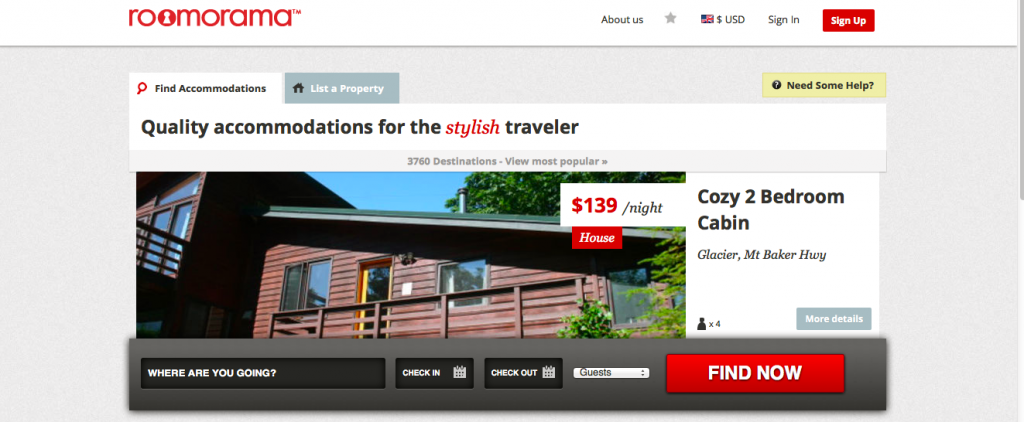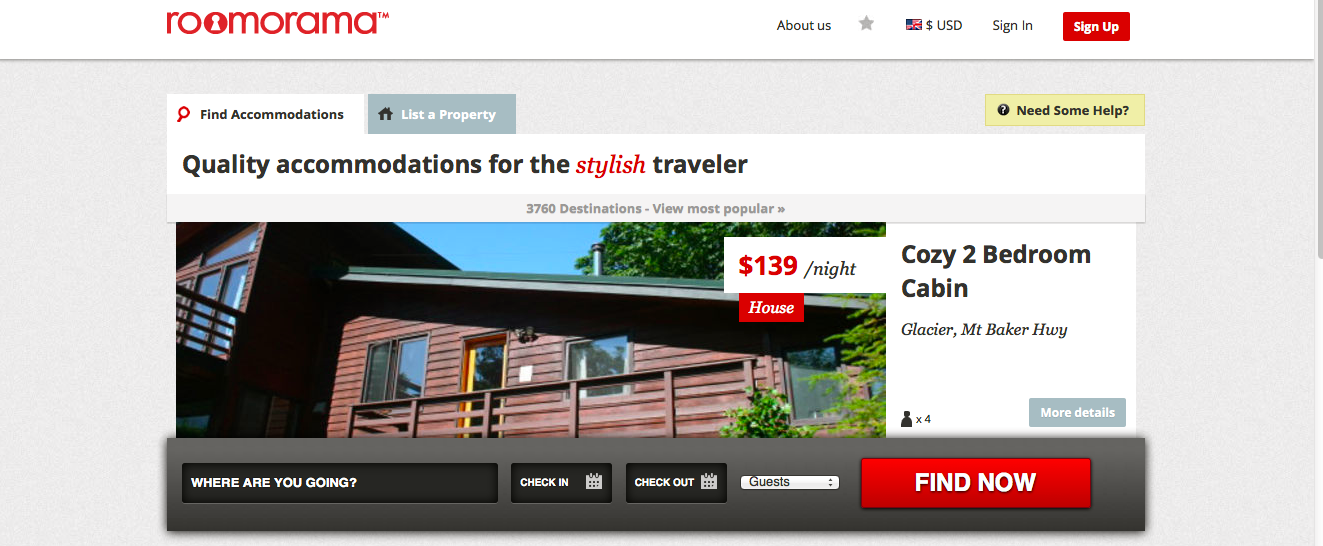 How Does It Work?
 My experience with Roomorama was very positive. Once I decided I wanted to use my stay for Budapest, I began searching for apartments. I didn't want to feel like I was staying in someone's house though. I like the privacy of a hotel, which is why I was a little skeptical about using the service.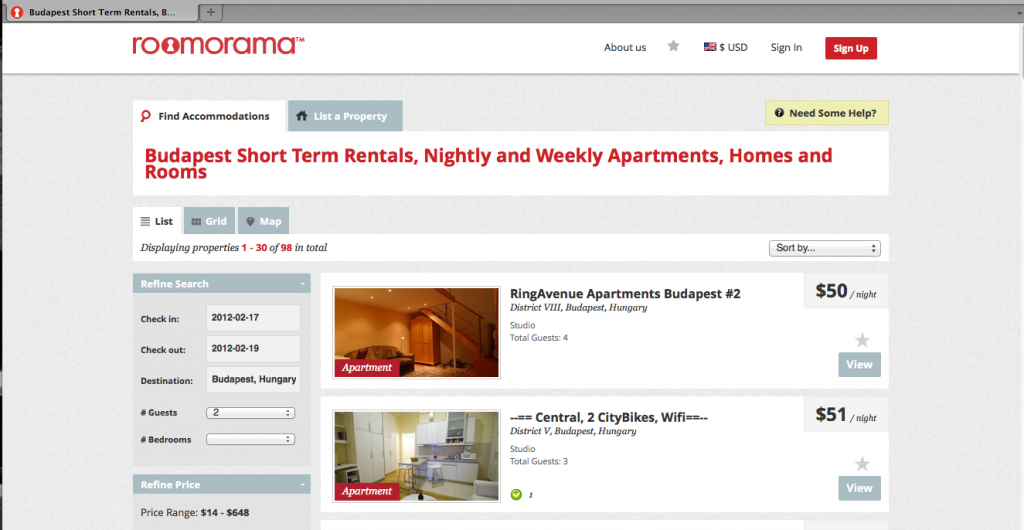 Once you find a place you want to stay at, you make an inquiry with the host to see if it is available. If you don't want to send a personal message, Roomorama will send their own simple message. I made an inquiry to one property and never heard back. I was starting to doubt the service a bit until I received an email from Roomorama saying they would nudge the host for me to spur action. I still never heard a word from the host, so I began making other inquires and I'm so glad I did. I stumbled upon Green Dream Apartment, right in the center of Budapest. I made an inquiry to the host Greg and within a day, I heard back that the apartment was available. Once the host confirms, you can send payment and you are good to go.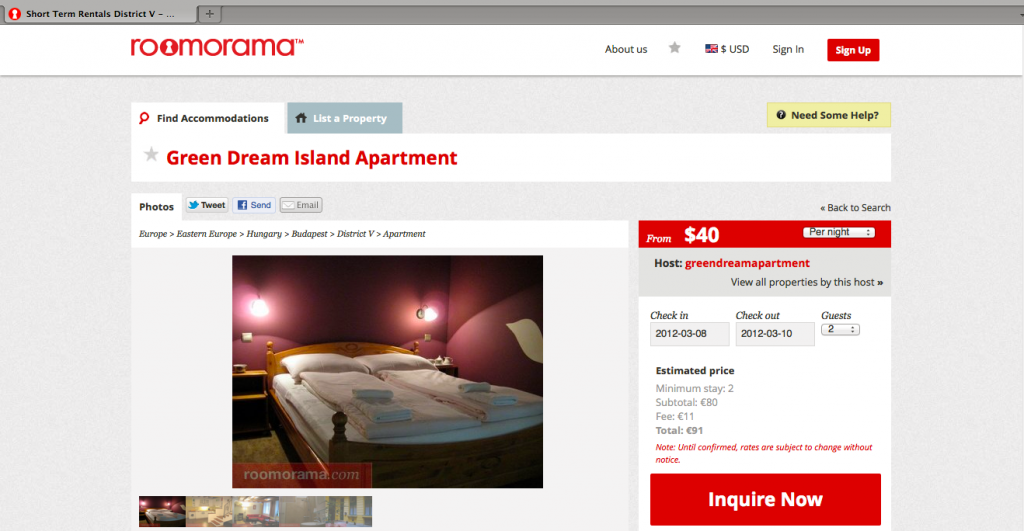 What I Liked
 As I mentioned, my host Greg truly made the experience. Good at communication, he greeted me promptly at the apartment and literally showed me everything within the space and how to use it. My Green Dream Apartment, Green Dream Island, came fully equipped with laundry, WiFi, TV, iron, extra blankets and bedding and even its own laptop computer. Greg even had traditional Hungarian candy and wine waiting for me upon arrival.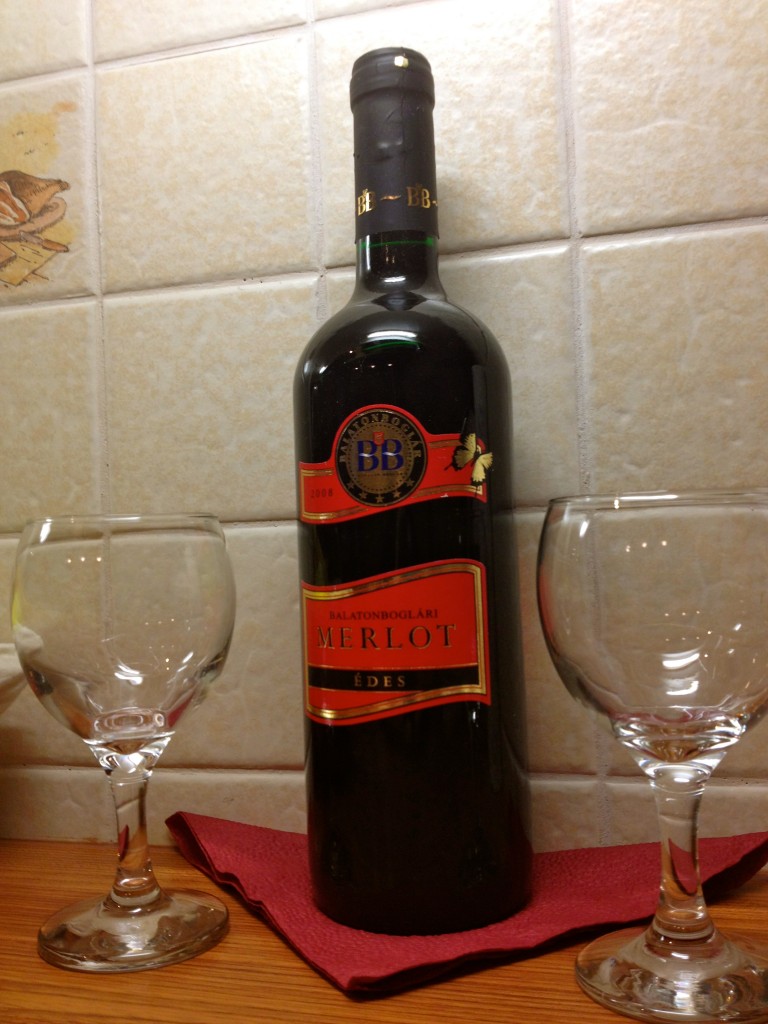 The apartment itself lived up to its name by being a dream. The host runs the place with far better service than many hotels. While an apartment set up, I liked that I was in the middle of a real local building, where there was even an old woman next door who made sure to give me those long, local stares.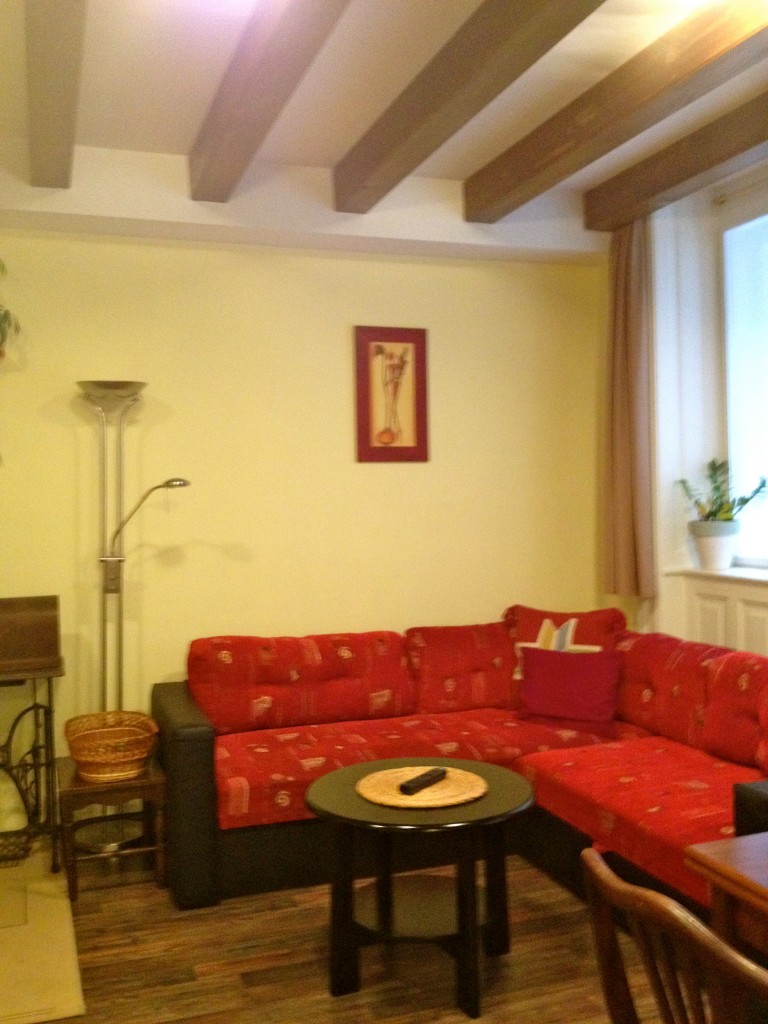 I think Roomorama really excels with communication. Throughout my entire booking process, I was receiving emails from the company, offering assistance. If a host doesn't get back to you, Roomorama will nudge them. Once you book, Roomorama helps you contact the host yourself and sort out all of the details of your arrival.
What I Didn't Like
 When I was searching for properties, I noticed two sides of the spectrum for Budapest. I would either find very expensive accommodations or very cheap accommodations. Some properties will charge you an arm and a leg for an extra person. Also there is a Roomorama fee added on to the price after you make your selection for an apartment. It would be nice if this were included when you make your initial search so that you aren't surprised when you click on a property and see a far greater price.
I also wondered what that Roomorama fee was for exactly. In my case, I know I could have booked directly with the owner for less on the company website. However, I realize the fee probably covers security. You have the peace of mind that your money is handled safely and securely. You pay the host by giving them a payment code so they never have your credit card information on file.
Overall
 I would recommend anyone to try Roomorama. It is a nice way to live like a local, have far more amenities than a hotel and it also appears to be very cost effective in many cases. Mostly though, I would recommend the apartment itself I stayed in, Green Dream Apartment Budapest. After reading through all of their reviews on TripAdvisor, it is clear Greg treats every guest with such kindness and care. I maintained my privacy, had everything I could think of amenity-wise and had the chance to live as they do in Budapest.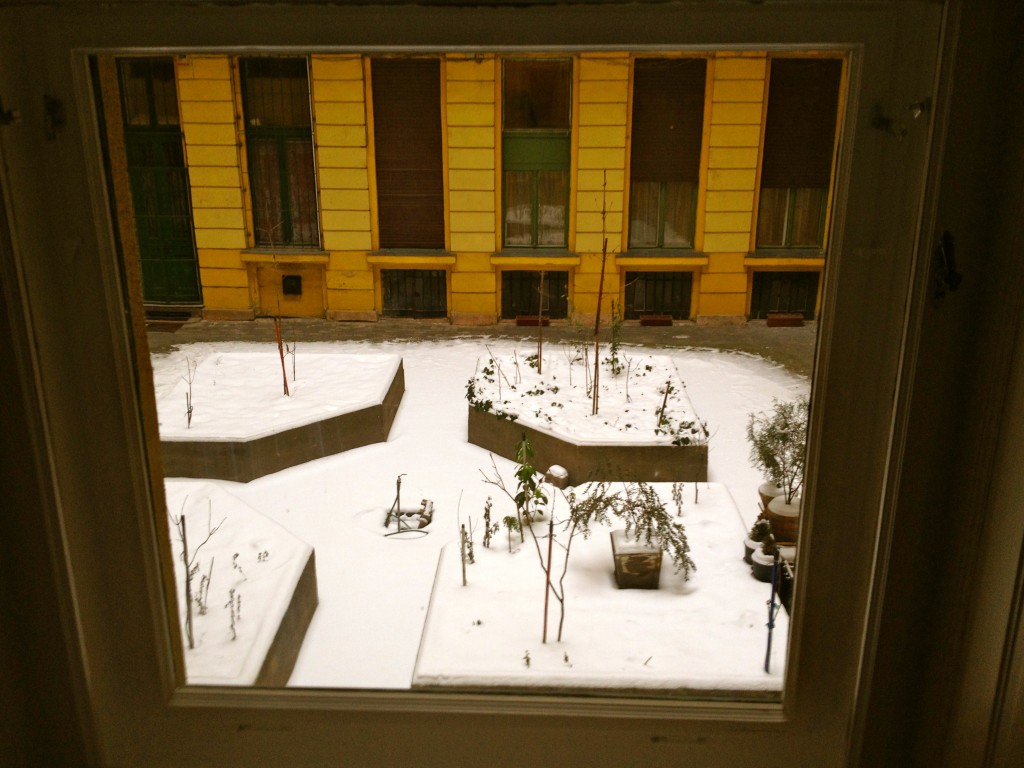 Have you used Roomorama? What did you think of the service?