Full Disclosure: I received a complimentary tour from GetYourGuide in exchange for this review. These are my opinions about the experience. Yours may vary.
Clichéd songs about New York blast over the intercom as I board a bright yellow boat. I'm not completely certain what I have gotten myself into on a Sunday night in New York. We set sail to the screechy voice of our guide telling us about what we are seeing and what we will see. I somehow drown out the background noise and get lost in New York at night, all while sipping on cheap champagne. This is the life.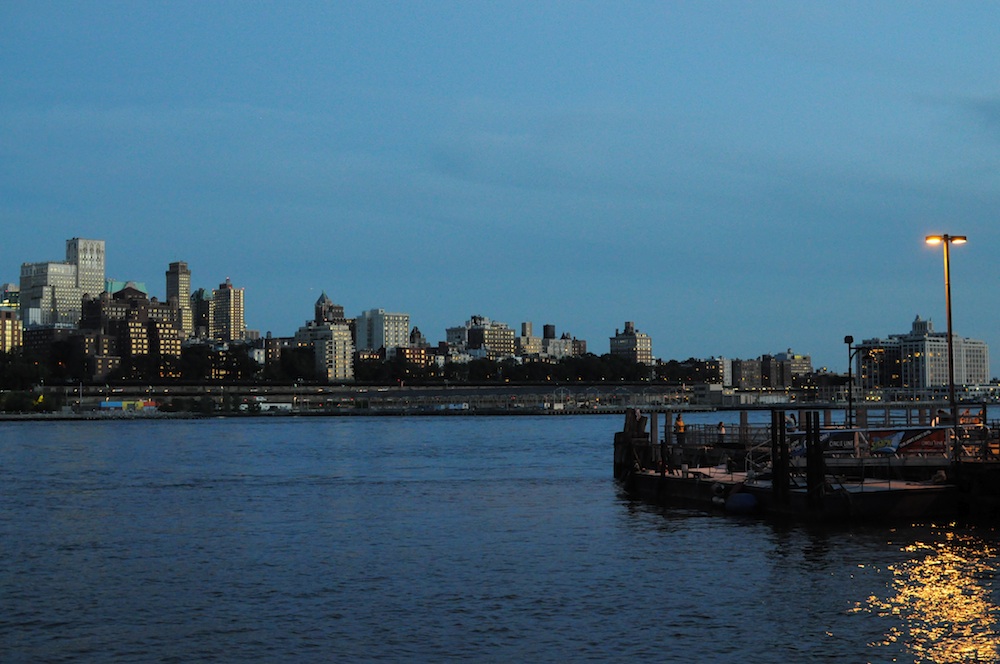 What is GetYourGuide?
GetYourGuide is an online booking platform for tours and activities all around the world. They offer over 12,000 tours worldwide. These tours are mostly activities such as sightseeing tours, food walks or outdoor adventures. I selected to go on the Champagne Cruise: New York Harbor and the Statue of Liberty tour. Operated by New York Water Taxi, the tour costs $25 a person and lasts about an hour. The tour takes you out on New York Harbor at 7:45PM so that you can capture the city and the Statue of Liberty in the evening light. In addition to commentary on New York, this tour also offers a free glass of champagne.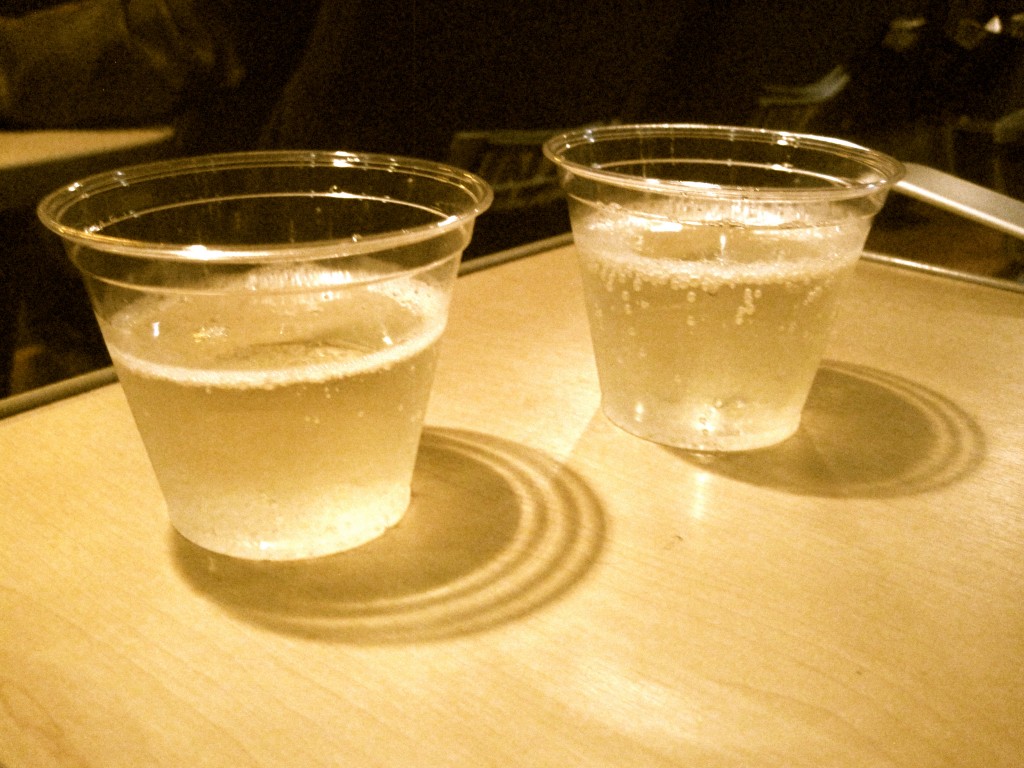 How Does It Work?
Just like any other booking agent, it was very easy to book my tour with GetYourGuide. Once I found the tour that I wanted, I could just book a spot and date for the tour. GetYourGuide guarantees no fees for last minute changes, local prices right from the supplier and instant booking. If you were planning on looking for a tour in another location, you could just browse through the listings for your destination. The GetYourGuide site is pretty simple and straight forward.

What I Liked About The Tour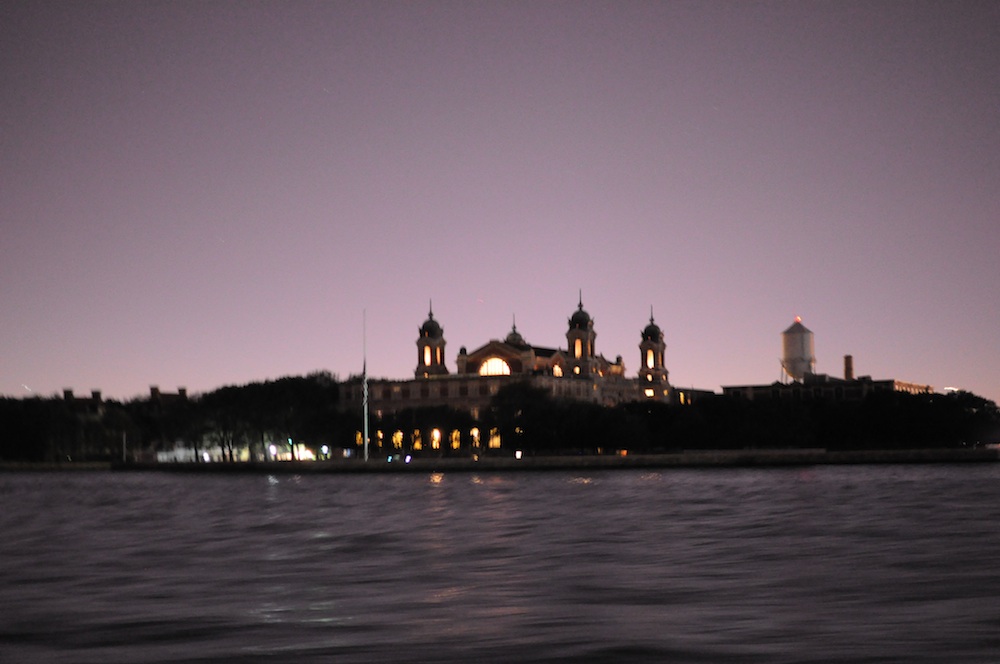 As I didn't have a lot of time in New York this past weekend, I didn't want to take a tour that lasted several hours. This seemed like the perfect amount of time, especially if you aren't really a tour person. As it was just an hour tour, I could tolerate those aspects to tours that I loathe and still enjoy what it was all about: seeing New York at night from the water.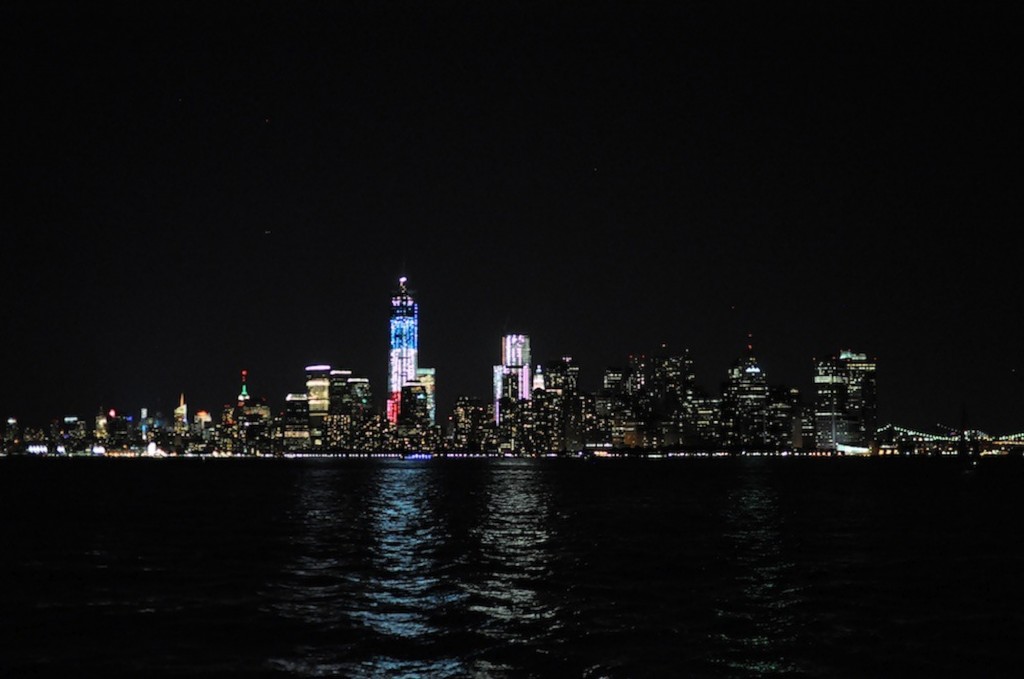 I was able to get out on the front of the boat and capture the city under the cover of night. Seeing many burning the 8PM oil in office buildings and apartment buildings across the skyline evoked those feelings that I could only be in one place.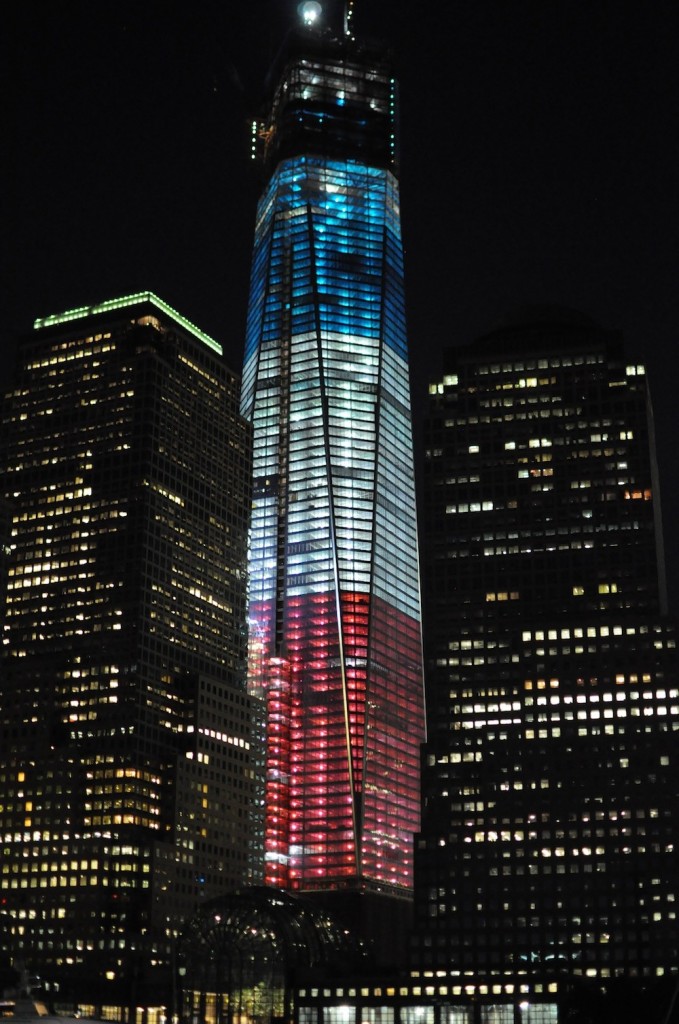 Seeing Ellis Island, the Statue of Liberty and the city itself at night was the true highlight of this tour for me. There is something about seeing New York on the water and in the evening hours that has a certain magic to it.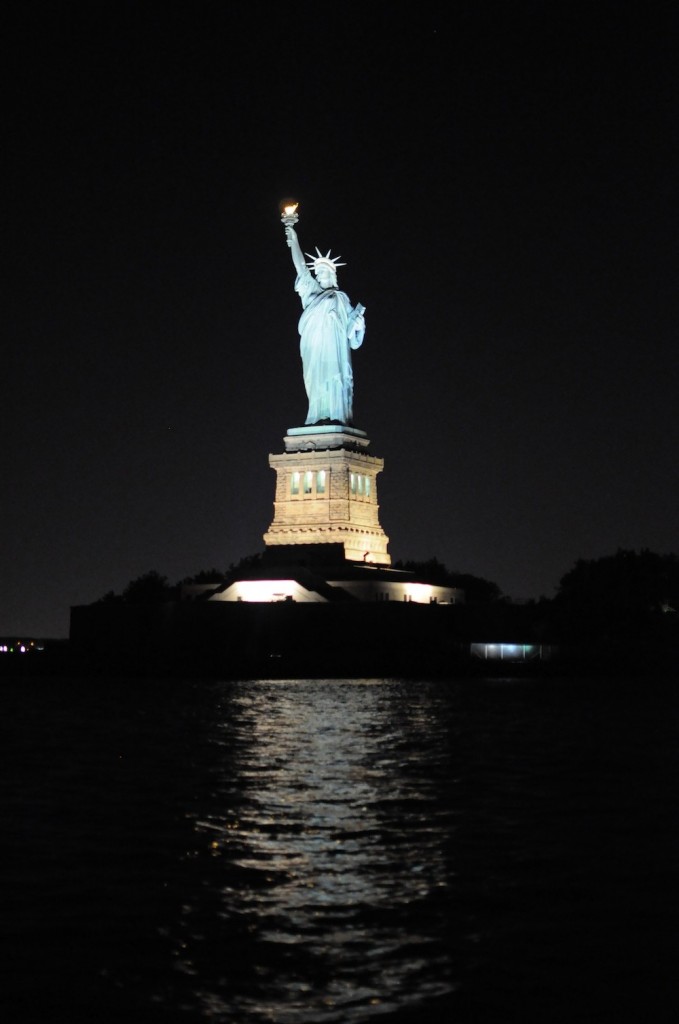 What I Didn't Like About The Tour
The Champagne Cruise: New York Harbor and the Statue of Liberty tour included commentary from a guide about New York history and architecture. While the first half hour of the tour my guide provided some interesting little tidbits about the city and what we were cruising on by, the last half hour was unfortunately spent listening to ear piercing renditions of "Happy Birthday" to a few on board along with detailed stories about the guide's life with his wife. I suppose he was trying to add a little color and character to the tour, but I could have done without the pointless chatter over the intercom.
 I also had trouble with another aspect to the tour. I arrived with my GetYourGuide voucher to the meeting point on Pier 17. I showed my ticket to the New York Water Taxi employee. She promptly waved me to a spot to line up for the boat. Just as we started to board, another woman came through to tear tickets. She took one look at my voucher and said I had to go to their desk in the pier and get a real ticket. This was just a voucher. Nowhere on my voucher did it say I had to do this. As a result I missed getting a good seat on top of the boat. This could be improved on the GetYourGuide voucher if it stated you had to go obtain a ticket and that the voucher wouldn't serve as a ticket.
Overall
If you were looking for a relatively inexpensive tour of New York on the water and under the cover of night, I would recommend this tour. However if you are looking for anything more than that, you might be slightly disappointed. Even if a few aspects to this tour elicited an eye-roll or two, there was champagne to drink and a jaw-dropping city before me. It's hard to find fault in either. 
Have you taken this tour of New York or used GetYourGuide? Have you taken a similar tour in New York? How was your experience?