Full Disclosure: I received these products free of charge, but my thoughts and opinions are my own.
Not everyone can travel indefinitely. If you are like me, you travel throughout the year, but you also have a home base. When I am at home, I like to soak up the comforts of home, but I also like to be constantly reminded of travel. I have old suitcases functioning as side tables. Guidebooks fill my bookshelves. If I don't have that constant reminder of travel in my home, it would be difficult for me to pass time in between the next great adventure.
Rosann Evans asked me to take a look at her originally photography and custom cards business, A Moment in Italy. Being that I love Italy and seeing images of the country on a constant basis, I was more than happy to check out her cards. Like me, Rosann only has eyes for Italy and so does her camera.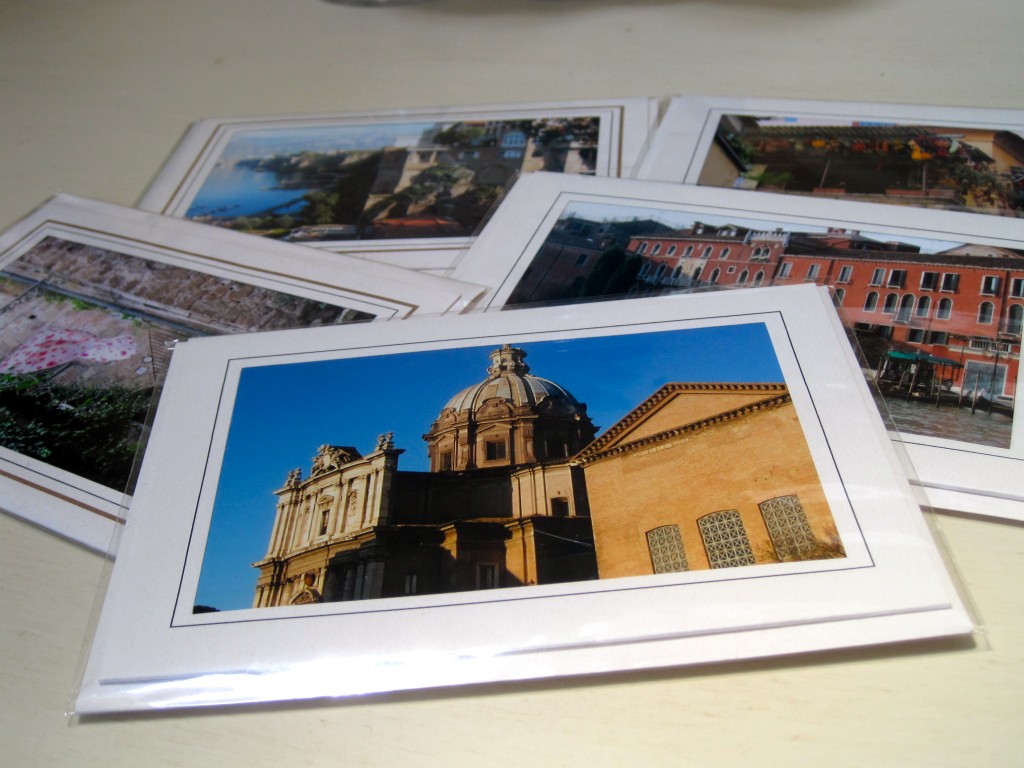 What is A Moment in Italy?
Rosann started making prints for family and friends after frequent trips to Italy. After such praise, she decided to make her moments in Italy a business.
Evans explains of her photography, "Being a photographer in Italy is like cheating a little—she is a perfect model. I don't think she can take a bad picture.  Perhaps it's because I am so enamored by this country that I find each little facet of the landscape and architecture inspiring."
What I Liked
Rosann sent me six of her custom prints to review, 4×6 photographs framed in 5×7 natural cards. From classic shots of Venice's Grand Canal to more subtle observations of Italy such as laundry flapping in the wind, Rosann captures the spirit of Italy. I appreciated the diversity of her images, from the famous to not so famous yet iconic Italy.
Her goal is to allow the viewer to have moments in Italy, even if you are far from it. I have placed her prints around my apartment, just as reminders of how beautiful and exciting travel and travel to Italy, can be. I also like how accessible her prints are. At $3.95 apiece, anyone can afford to have a moment of Italy or send one to a friend.
I also could admire how passionate Rosann comes across in her work. On some of her cards, I received her words about the image on a tiny piece of paper within the card. It is nice to have the personal touch to an item as it made me feel a connection to her travels in Italy.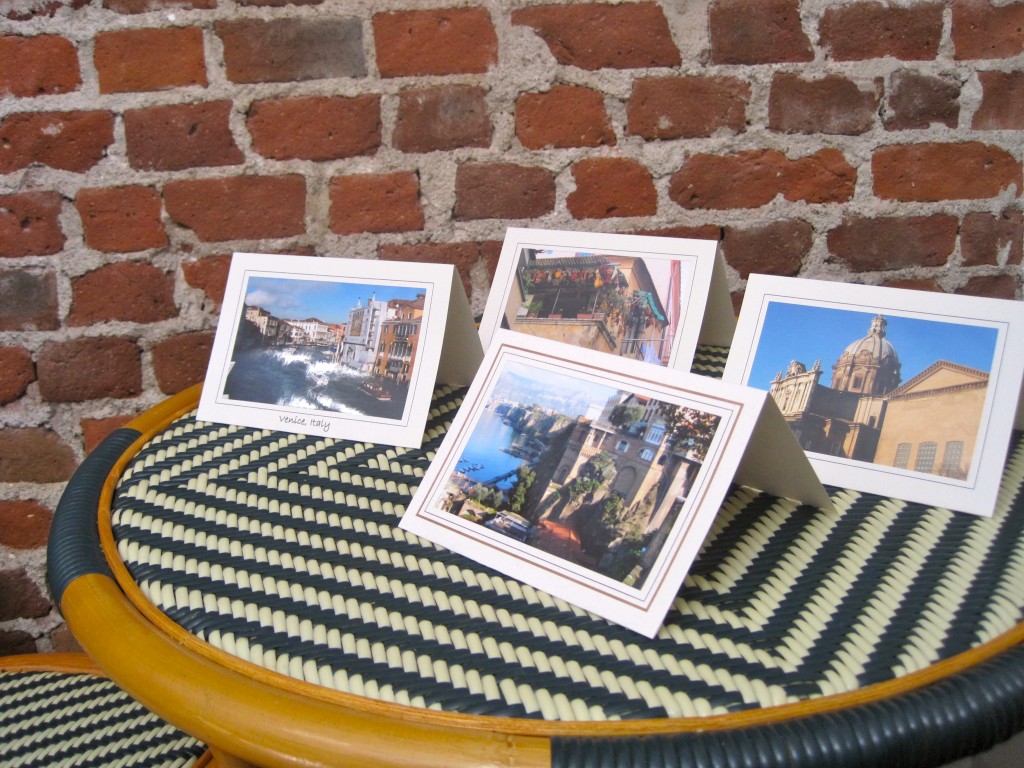 What Could Be Improved
As Rosann's prints are in framed cards, they are intended to be cards you can send to others. Rosann sends you an envelope and in some cases, little blurb about the print. However, if you want to keep the prints and not use them as cards, it would be nice to have some sort of stand so that they could easily be placed on side tables and on counters, like a picture frame. At the same time, it seems like you could easily place the prints in picture frames if you want or just stand the cards upright on tables.

Conclusion
If you are looking for an affordable way to bring Italy to your home while you wait for the trip funds to grow, Rosann's A Moment in Italy is an affordable way to do so. Her cards also make great greetings to others looking for a hint of travel in their mailbox. With the personal touches of a travel, her prints aren't like buying those off of a major website, but rather like gaining a piece of someone's private nomadic journeys.
For more on Rosann's work, visit A Moment in Italy-Original Photography and Custom Cards.