I sit in the Rome Airport waiting to board my flight. A man standing behind me loudly converses with some passengers I believe he met on his tour through Italy. Their conversation hints they know each other only on a surface level. I hear him proudly boast it was his second time to Italy and now he's "done with Italy". "Seen it," he says so casually. Somehow I doubt that as he sports the typical Italia jacket found in every tourist center throughout the boot.
He goes on to drill his new friends, randomly asking, "So how many 50 states have you been to?", similar to that of a child on the school playground. "So how many monkey bars can you climb?" He doesn't ask the question out of interest and I know that fact with his next statement. He ignores his friend's response and proudly boasts "49". He goes on to say he wants to go to Africa and run a marathon. He would then like to go to Asia to run a marathon with elephants. Well, maybe I added in that part of his travel aspirations.  This gum chopping man left me with a question I often consider. Is it ever right to brag about travel?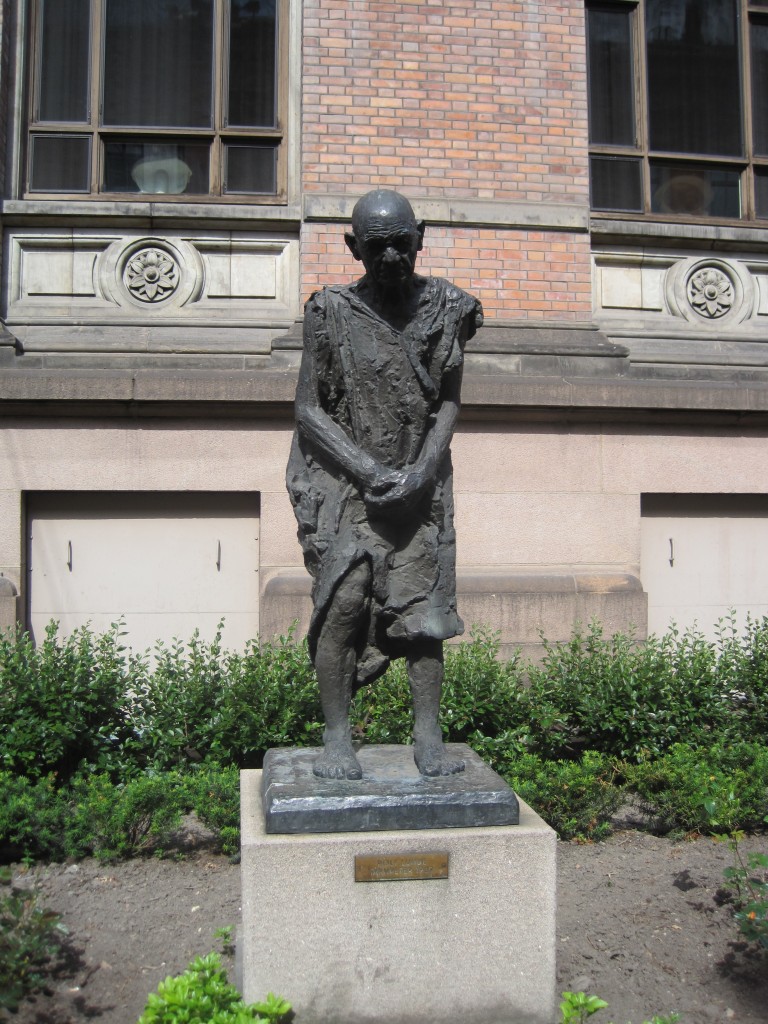 Saying you've seen all of Italy after visiting Florence, Venice and Rome doesn't cut it for me. Just as I wouldn't say I have seen all of Norway when I have only been to Oslo. That man in the airport didn't talk about the experiences he had in such a fashion to note meaning or depth. He didn't want to hear about his new friends' travels. His friends hadn't been to all 50 states, but he had. He was quantifying travel to qualify.
Travel tends to bring about bragging. There is a fine line in discerning a bragger from a traveler. How do you know if someone just wants to share their experience?  My guess is that we brag about our travels to justify some sort of meaning. If you have scaled Mt. Everest, are you really going to keep quiet about it? Perhaps you are so proud of an experience, you are bursting to share it. In that sense, I do not think it would be travel bragging. However, it becomes strange to me when sharing experiences becomes a contest. I have felt judgment for living in Italy for the summer. It is not third world. It is developed. The hardcore travelers seek out the raw, off the beaten path experience that apparently can't be found in Italy. Raw, rare and reevaluating travel experiences can come anywhere. You don't have to be camping in the Sahara to brag of a travel experience.
Experiences are rich no matter where you are. I realized this the minute I returned home. As I got caught up on missed TV shows and the new bedroom sets scattered about my familial home, suddenly it wasn't about travel. While I would love to open my mouth and tell all that I have seen and heard, my experience is personal.  Sure, there is interest at home, but life goes on everywhere, with or without your travel feats and failures. Bragging of them as if they are prized trophies isn't really fair to my travels or my audience. I can't put a value on travel. My trip to Portugal is intangible.  My jaunt to Spain can't be quantified. Perhaps that is why travel braggers exist, to keep quantifying an experience because pictures and journal entries do not cut it. We might want to show something for the money we have spent. There isn't a shiny, new, wrapped up Switzerland experience sitting in the driveway you can actually display. All you can do is tell.
I will keep grounded for the moment. Button my lip and keep quiet. I haven't seen it all and although I may feel incredibly changed by travel, someone who has not traveled has had enriching experiences in the meantime, however small or large.
Have you found travel and bragging tends to go together? Why do you think travel bragging exists?