Travel is fraught with uncertainties. You might think you know what to expect, what you will see and when you will get there, but in reality, you never know. The process is similar to dominoes. If one element falls through or there is a missed connection, all expectations and thoughts of certainty fall at the same time. It is uncertain, much like the borders between Louisiana and Texas at Caddo Lake. The lines are truly muddied, where islands, swamps and bayous make up the division.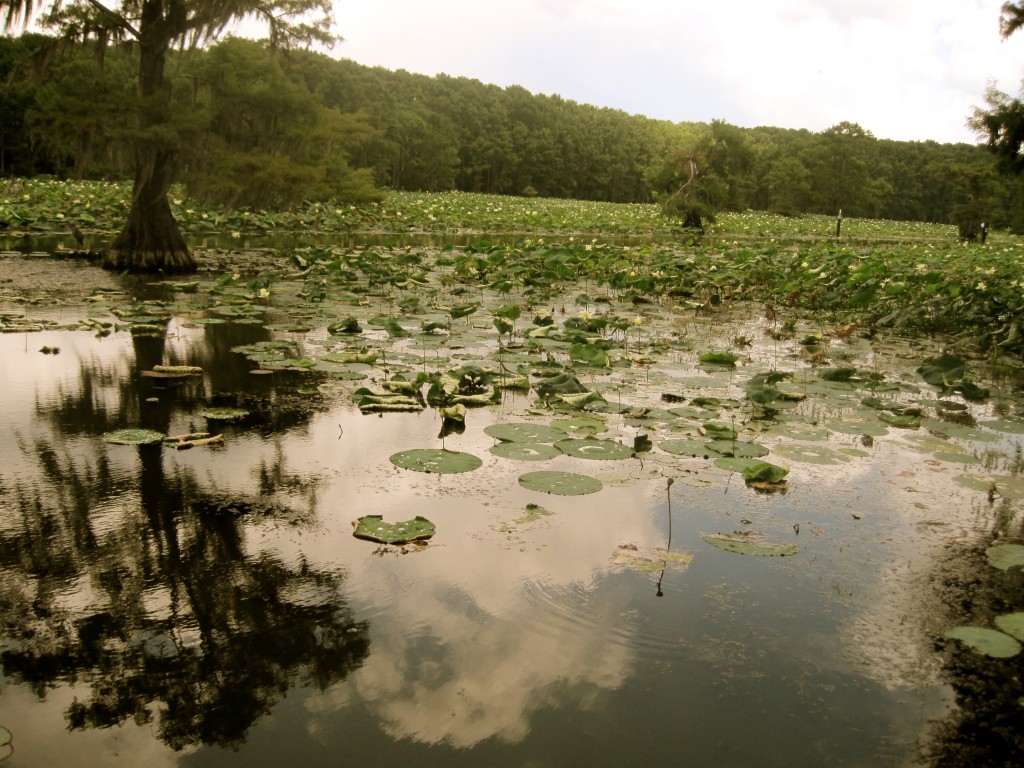 On my road trip, I decided to leave the state of Texas in a state of uncertainty. I made my way to the eastern stretches to the town of Uncertain, a base for Caddo Lake. Rather than sporting a typical town name, Uncertain dons the most accurate of titles for a destination. You don't know what lies here, beyond the fishing shops and boat rental shacks. The waters lurking around Uncertain are what make it so unpredictable. What lies beneath might be classified and catalogued, but to the naked eye, you never truly know what you will see.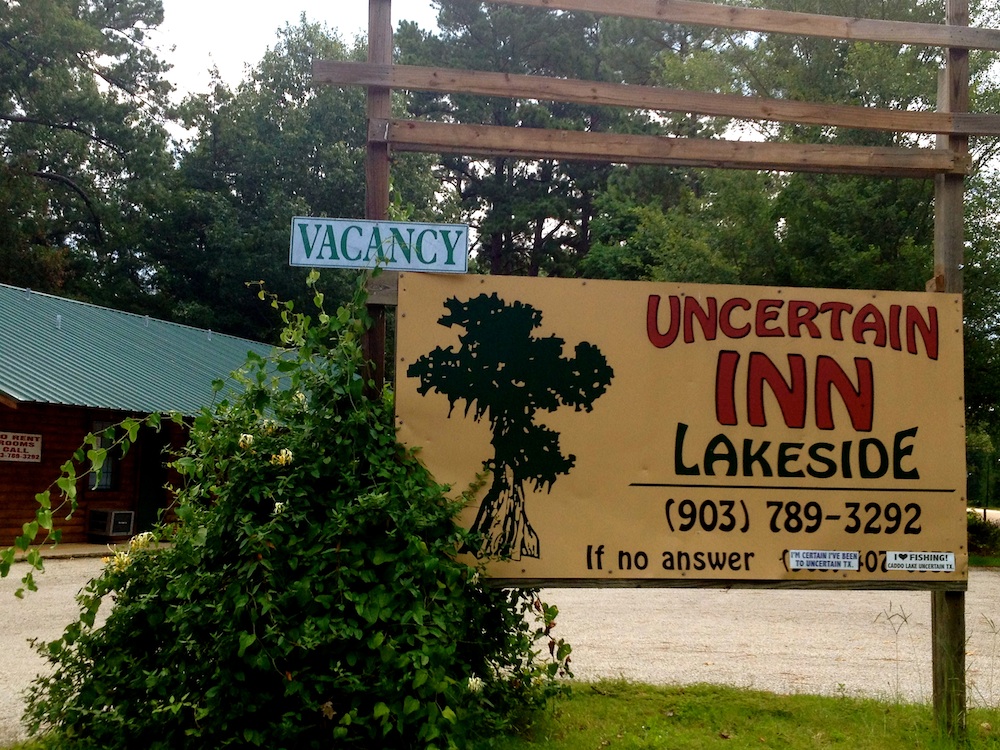 Uncertain, Texas opens up to Caddo Lake, the only natural lake in Texas. The lake is also special in that it boasts the world's largest cypress forest. I begin at the Caddo Lake State Park, where a few dollars in entrance fees grants me the chance to alligator watch on Saw Mill Pond, part of the lake area.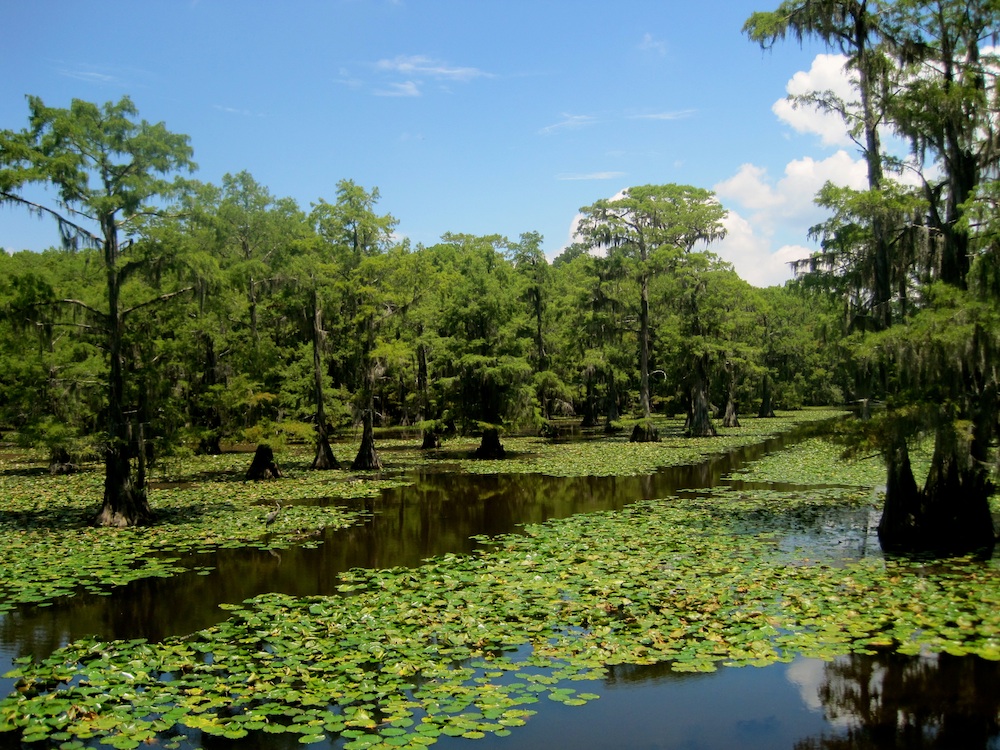 A couple enjoys this scene as they keep on the lookout for the waters to break. Moody and eerie at the same time, it is a body of water you don't see everyday. Texas' largest freshwater lake looks more like a forest on water. Spanish moss drapes from every cypress tree in the most chilling of fashions.
These trees seem to know better than anyone. Perhaps they do as many of Caddo Lake's cypress tress are hundreds of years old. Kayaks and canoes are available for hire if you dare to paddle with the alligators.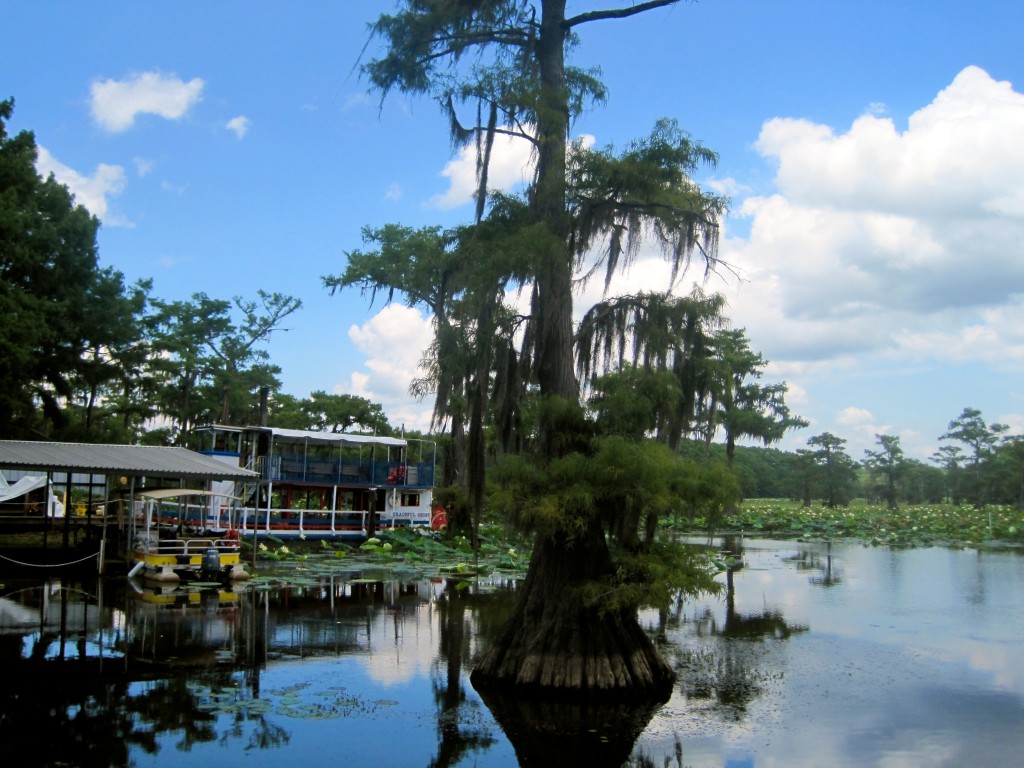 I head back to Uncertain for a few moments of certainty on a pier at Caddo Lake. A boat glides on by with its fishing lines perched up against the side. The lake holds over 70 species of fish.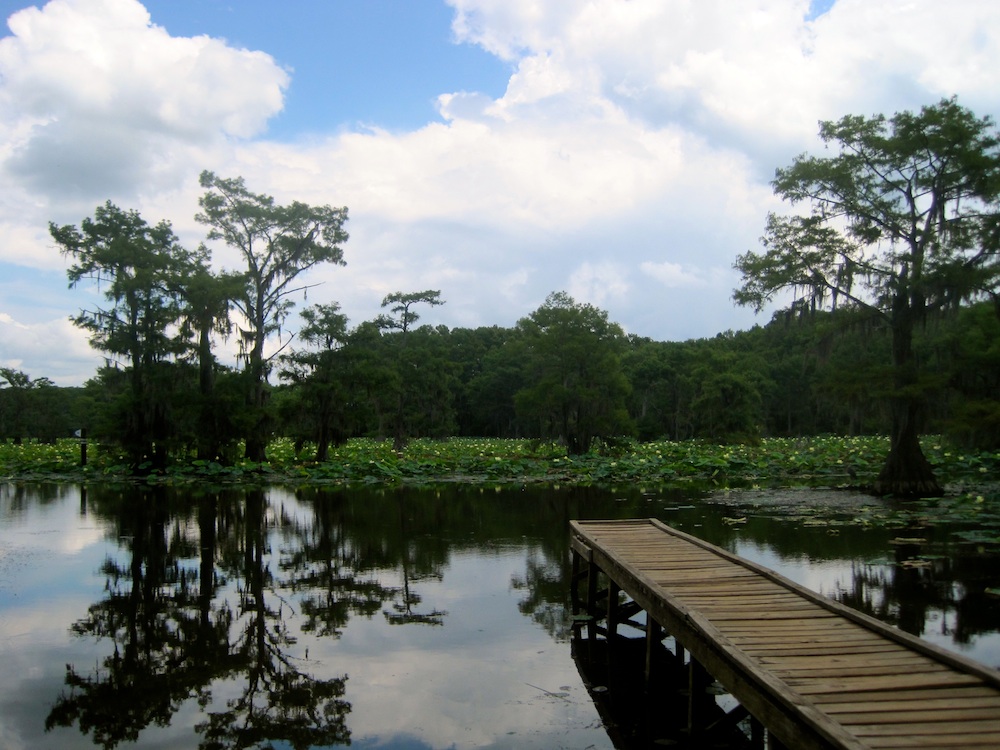 I am fishing for something else. I just want a few moments with this goose-bump inducing natural setting. The water's surface serves as a mirror for the cypress trees. They gaze down at the glassy surface, knowing of their beautiful and bewitching nature. I am certain of only one thing at Caddo Lake. Not knowing what lurks below or beyond where I stand is the sweetest of travel uncertainties. We plan so much of travel that some days, it's comforting to stop at a place like Caddo Lake, where you have confidence in not knowing what lies ahead.