Heading south from the Amalfi Coast, Paestum tucks away from the tourists and crowds that seem to linger solely at Pompeii. Having never heard of this ancient site, I figured it was worth the gamble to go see. The UNESCO listed temples of Paestum seem like a well-kept secret. With only a handful of tourists wandering around the site in the heat of summer, I could appreciate Paestum fully, letting my imagination run wild.
All that can be heard amidst the reverberating locust's song are the sounds of history lingering. The Greek settlement of Paestum contains some of the best-preserved temples from Magna Graecia, the Greek settlement that covered most of Italy's south. Built for Poseidon, god of the sea, Paestum's origins date back to the 6th century B.C.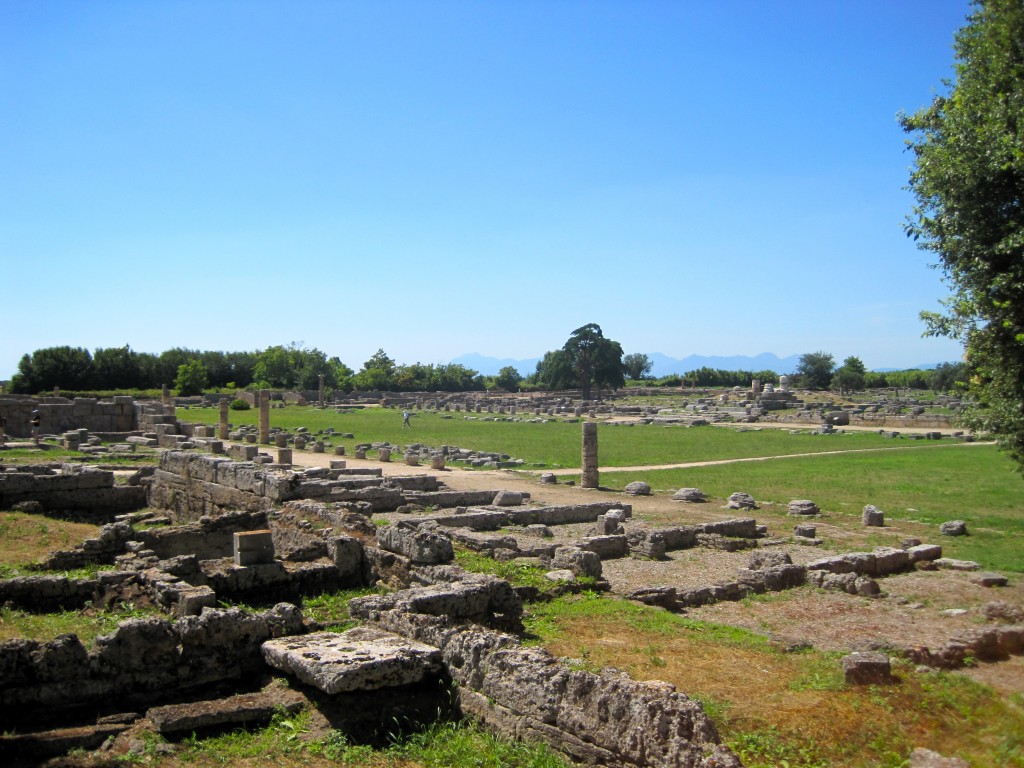 Paestum holds three temples, largely intact and readily accessible for the imagination. It is hard to believe they weren't discovered until the 18th century, when road builders nearly plowed right through the ruins. Protecting Paestum, a wall surrounds the settlement, seemingly keeping out the modern souvenir stalls and restaurants right on its edge.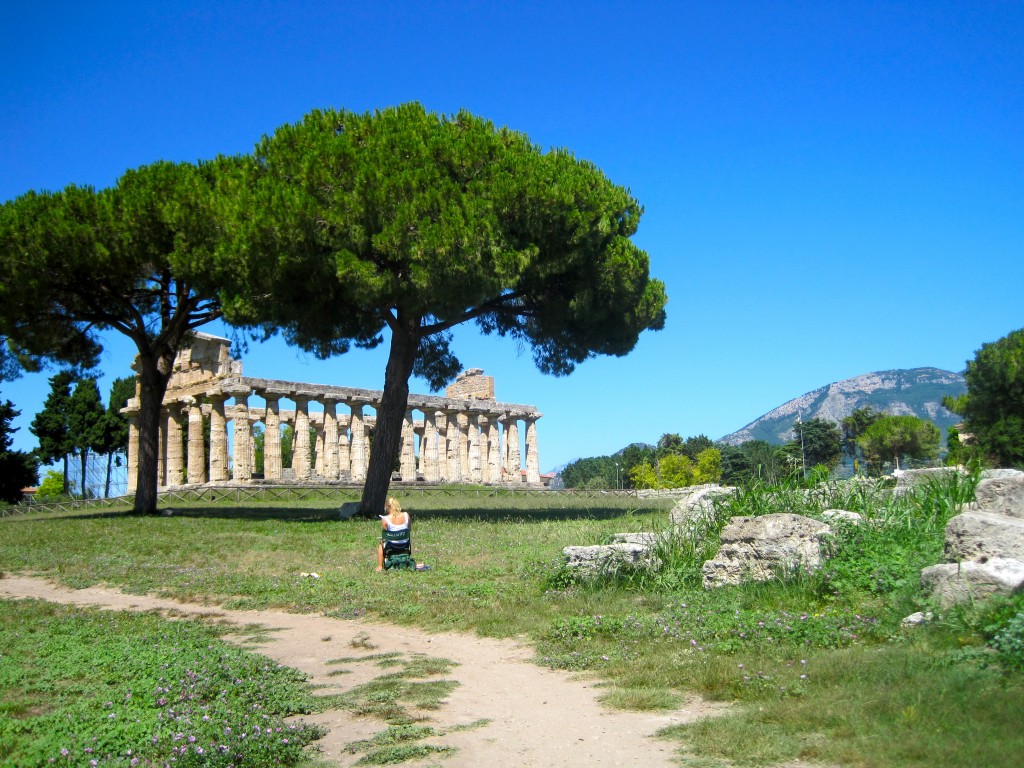 The largest and best preserved temple remains the Temple of Neptune. With not a soul around, I can feel the ancients offering up whatever they had to Neptune, in hopes of surviving the heat of the Italian summer. Art students sketch outside the temples, making for a scene of record, of remembrance. Paestum may not have the fame of Pompeii or the ruins in Athens and Rome, but it should. If you are looking to have 6th century B.C. ruins all to yourself, largely preserved, look no farther than Paestum. Time travel is possible here, for nothing of modernity can obstruct the imagination.