This post is part of a new series I am introducing in which I tackle a packing predicament. If you have a packing problem in need of solving that you would like to see featured here, shoot me an email and I might feature an answer for you. 
Time and time again, I pack up my suitcase with a sense of accomplishment. I gather up all of my clothing items and fit them accordingly, admiring just how easy the whole process seemed. When I reach the end of the road, the end of the line with my clothing items to pack, there is always dread over what comes next. I must then find space for shoes, those awkward packing items that never seem to mold to the suitcase. They lord over precious space within my bag. I can almost hear each pair laughing at me as I try to wedge them into the bag, challenging me that I must give up some other items in order to take the shoes with me.
Shoes are a necessity while traveling and those shoes know they are necessary for any trip, no matter where you are going or what time of year you are traveling. They are travel constants, adding weight, volume and awkward shapes to your suitcase. I decided to confront this packing predicament head on and come up with a few simple ways to keep your shoes from taking over your luggage. It's time for travelers to take back their suitcases from their shoes.
Eliminate, Eliminate, Eliminate
Sadly the only way to truly combat the packing predicament of space hogging shoes is by bringing less of them. I used to always pack far too many pairs of shoes in my younger days of traveling. I would bring shoes with one purpose. Most of these shoes like the high heels for rare night's out or the athletic shoe for rare extremely active travel days went unworn. They would weigh me down and hog extra room in my suitcase that I could have used for other items.
The easiest way to keep shoes from taking over your luggage is merely by eliminating most of them when you pack. I now try to travel with shoes that have a dual purpose. If I can't wear the shoe for day and night, it tends to get eliminated. I generally try to keep all of my travels limited to two pairs of shoes that I physically place in my bag, a flat, sandal/boot depending on the season and a fun spare in case of a shoe malfunction and to add a bit more pop when I tire of wearing the same outfits over and over again. 
Embrace The Foldable Shoe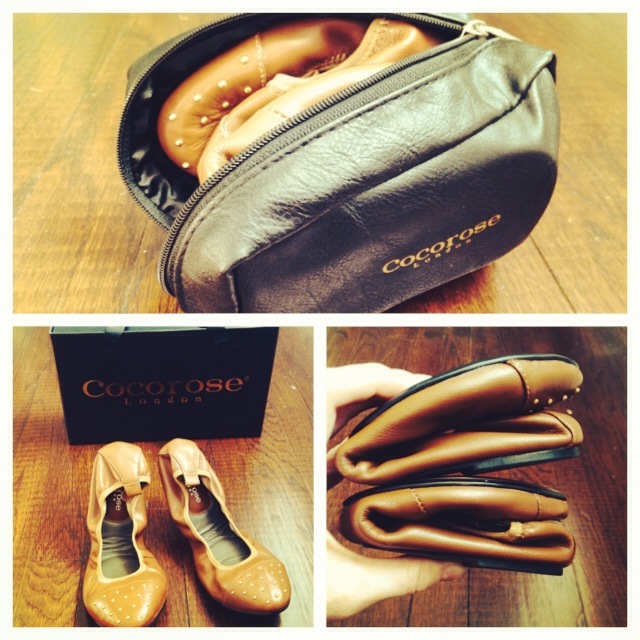 While I don't know if I can help men in this department, there are many foldable shoes on the market for women that can make packing easier. My only predicament with the foldable shoe is that they tend to dig into the sides of feet more than other shoes and sometimes they aren't very fashion forward. I changed my tune when I was sent a pair of Cocorose London foldable flats to try out. Flats don't generally take up too much space in my luggage, until I tried foldable flats. I was amazed that I could reduce the size of my shoe to just a quarter of what it would be with non-foldable flats. While it seems all foldable flats take some breaking in due to the elastic edging, once you get past that stage, your bag will have more space leftover in the process. In the case of the foldable flat, there is a little pain for the gained space.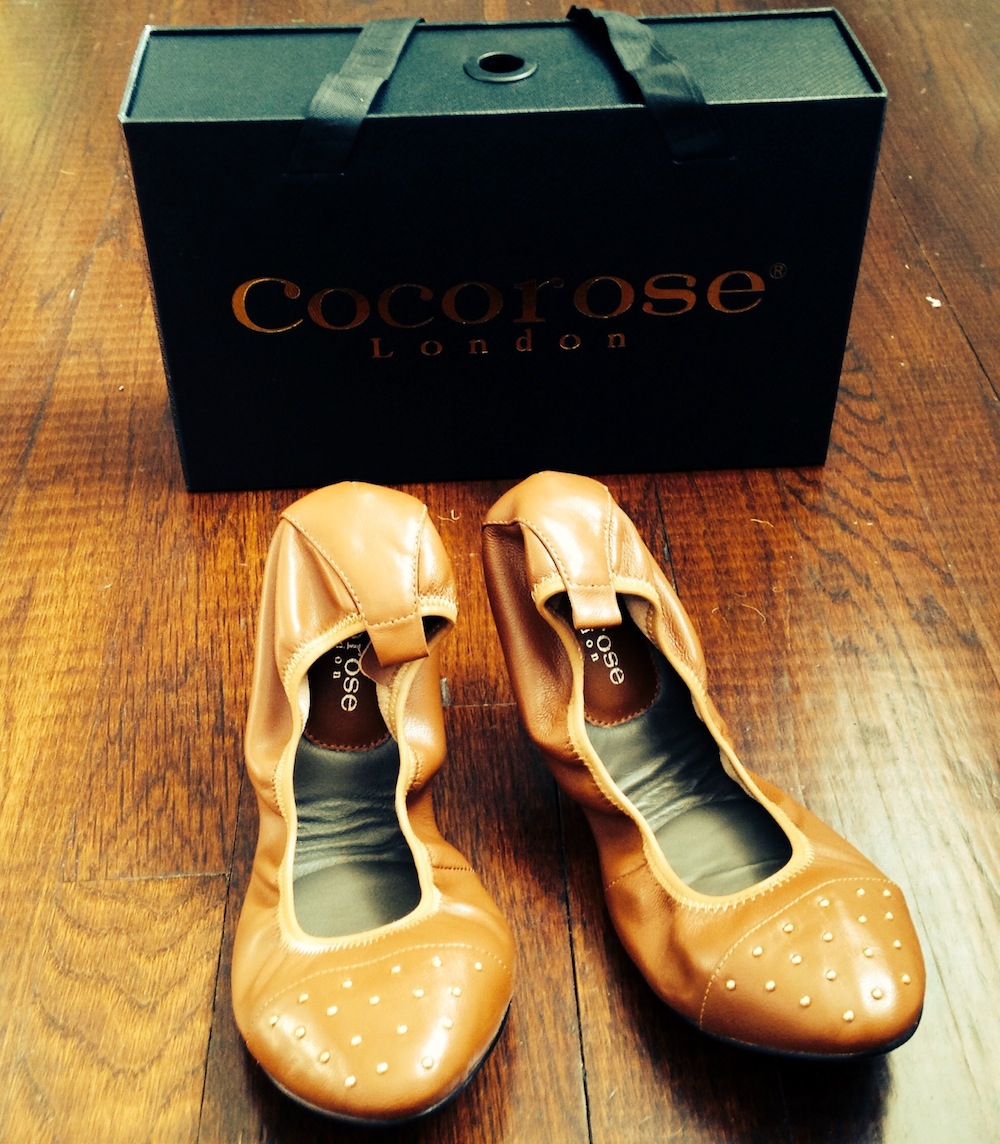 The Cocorose London flats come with a cute little pouch where you can store your shoes on the road. I always have the problem of throwing my shoes into my bag on top of clothing items that in turn get dirty from the shoes. This little pouch makes it possible to toss in a pair of shoes for the same size as a folded T-shirt. If you are looking to save space with your shoes, foldable options will do the trick. You can keep your travels more stylish, but also flats are multipurpose. They can go with virtually anything and throughout most times of the year. And for the shoe horse, you can bring more foldable options if you struggle with eliminating shoes for travel.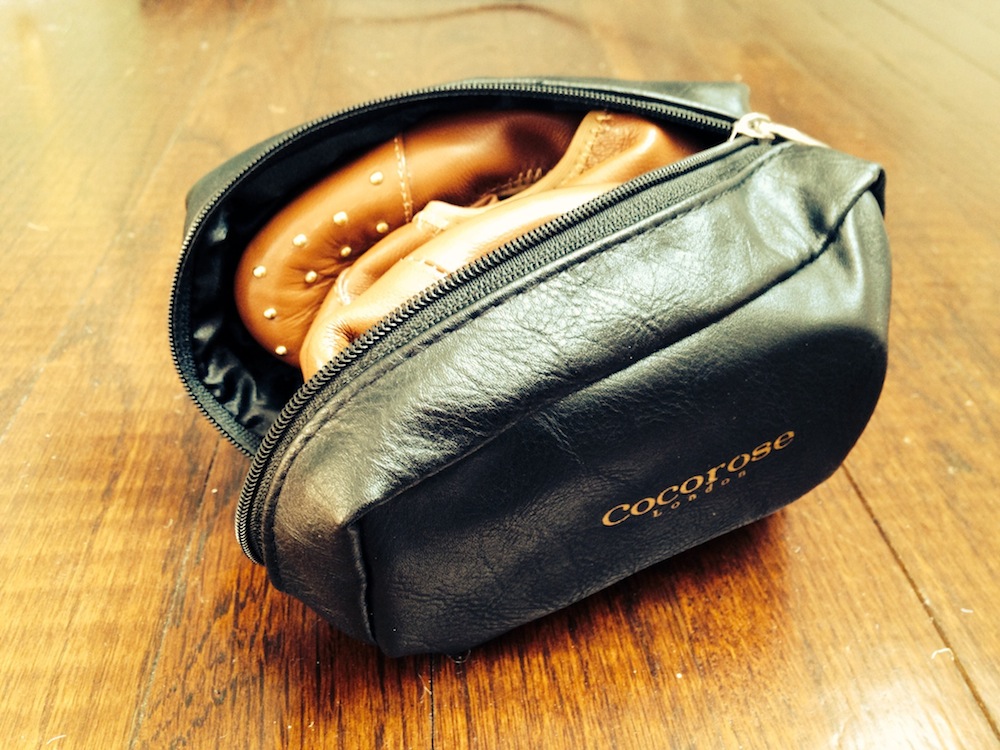 Leave No Shoe Empty
Shoes are not only awkward in shape in our luggage but they also can take up more space than I ever can fathom. If I have to pack a bulkier shoe such as a bootie for winter travels, I never leave said bootie empty in my bag. You can fill your shoes with socks to cut back on wasted space. You can even store more fragile items in your shoes such as jewelry in plastic bags or even chargers and cords. In order to beat packing shoes, you often have to join them by accepting that they will take up space. At the same time, you can use some of that space to your advantage by never packing an empty shoe.
Full Disclosure: I received the flats featured in this post compliments of Cocorose London.
Do you have shoe packing tips to share or a tried and tested brand that is good for travel? Share your shoe packing revelations below in the comments.