I am leaving on a jet plane on Wednesday for the South yet again. And while I am excited to get out of town, I am also wondering just how this is going to work, packing wise. Packing is always a fun trial for me, but when I have to go somewhere in the spring, I look like a suitcase wheeling around without its handles. Is it time to expose my toes to sandals, or do I need to remain in hiding a little longer? Is this color too bright or too I'm in hibernation for winter? These are just some of the questions that befall me when my clothes scatter across my apartment like puzzle pieces. I just have to get them to fit for a successful spring trip. 
I love packing for most seasons. Summer is easy. Dresses fill up my packing list with shorts and T-shirts. Winter is a pain for the weight of my bag, but it is also simple. Sweaters, scarves and boots are my staples. Even the fall seems easier than spring packing. The weather might have a slight chill come September and October, but it is nothing that a little light layering can't handle. Then there is spring. In Colorado, it could be 70 degrees one day in spring and the next day a blizzard. It is a deceptive season for the traveler, one that changes its mind with every gust of wind. Does it want to be winter or summer? However cruel and unkind spring can be to the traveler's packing plight, I have still managed to beat the indecisive season. As I pack my bags, leaving post blizzard and in 34 degree highs for a destination with highs in the mid 70s, I have learned just how to tackle spring packing.
Color Confused?
One of the trials of spring packing first begins with color. Do you stick to more winter colors for fear of a last season chill or do you go with bright summer staples? These questions were all circling my mind when my sister started packing for her trip to Ireland in a few weeks. She selected colors that weren't overly winter and yet not decidedly summer. Camels, corals and olive greens give her that indecisive season look. She won't look out of place on her travels with these muted yet colorful hues.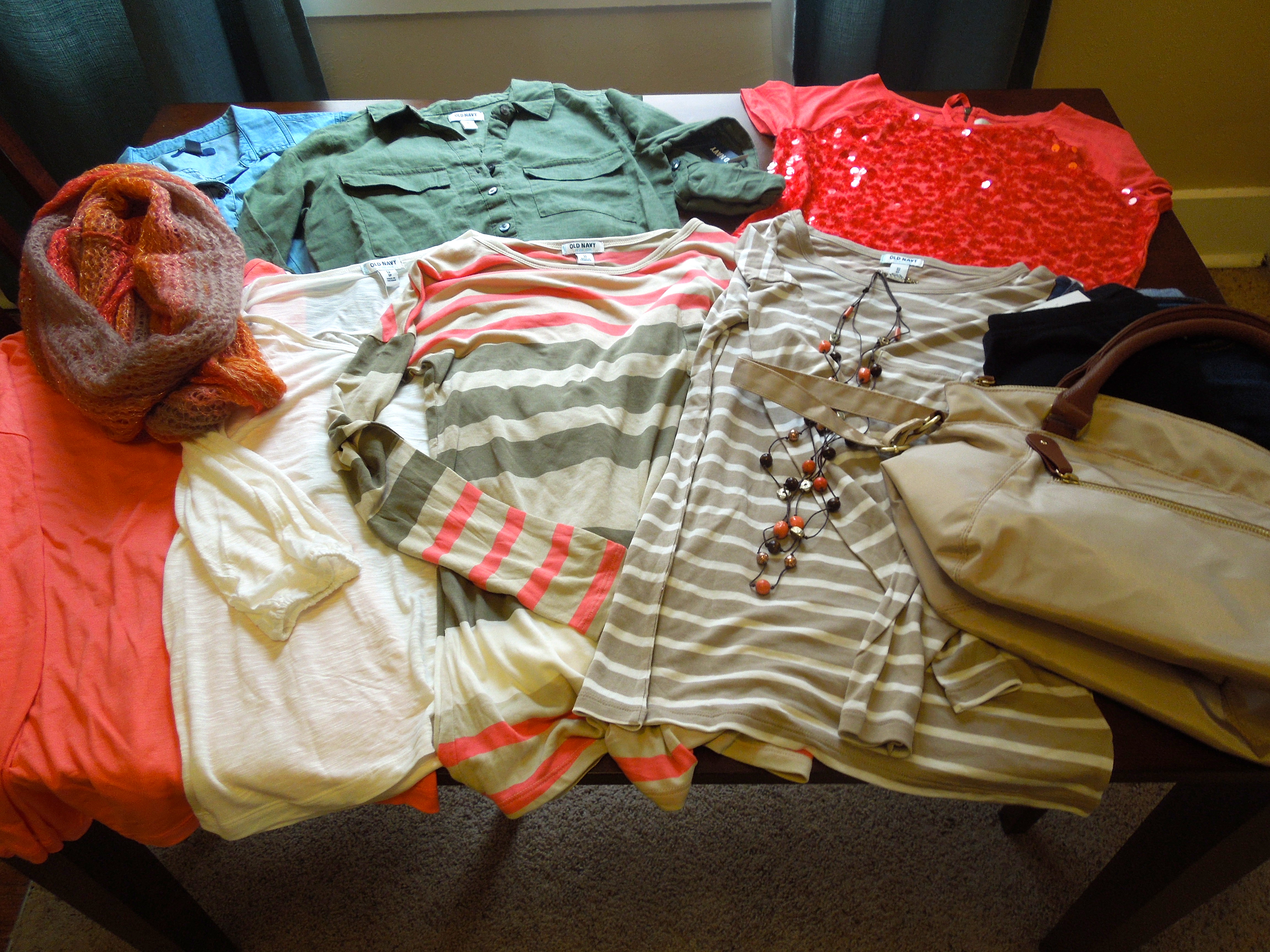 As I pack for the South, I am drawn to these colors as well. Navy, cream and green scream transitional. If the weather changes on me, as it will on the day I leave Denver, I still have a relatively neutral palette to work with that doesn't say dead of winter.
Sandal, Flat or Boot?
Deciding on footwear for spring travel is yet another trial that I tackle with each spring trip. Depending on where you are headed, you might need a combination of sandals, flats and boots. For my trip to Arkansas, I'm leaving Denver in some frigid temperatures. However, I don't want to lug my big boots on this trip, boots that I won't wear beyond the flight. Instead, I will wear a half boot. This height of boot doesn't look overly winter and yet it keeps your feet covered in case of snow or rain.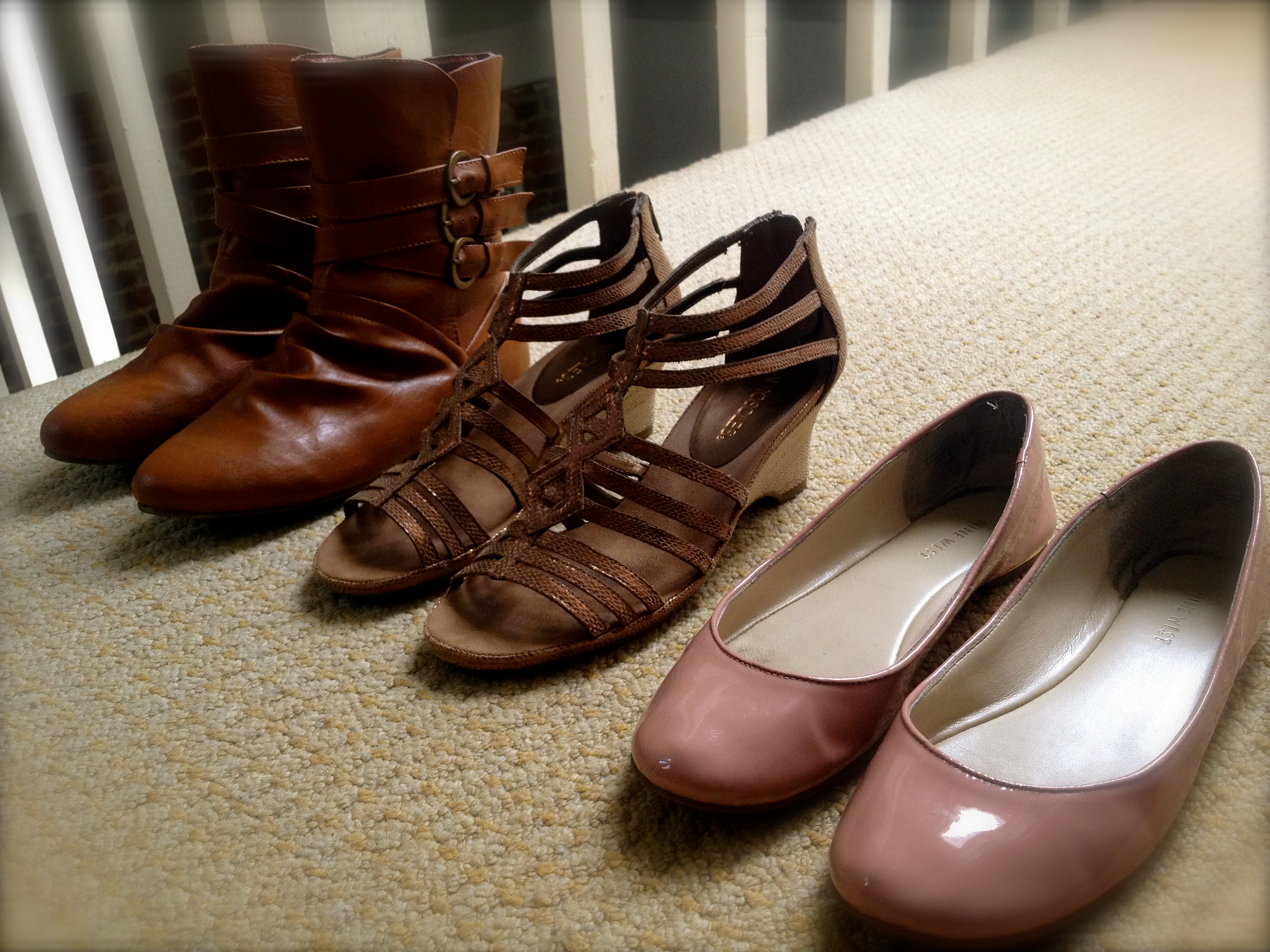 I am also bringing a sandal, but not your flip-flop variety. For spring sandals, my footwear will have a back yet expose the toes. It is always difficult to put sandals on for the first time after feet have been hiding all winter. This half sandal will ease me into the process when the weather is sandal appropriate at my destination. Lastly, I will pack a pair of flats, ones that are neutral in color so that they can go with everything. A flat is ideal for spring travels when you just aren't ready to commit to sandals. You can always go with a jazzy flat color of pattern if you plan on wearing more muted colors.
The Jacket
The weather might be warm enough at your destination to go jacket-less at long last. However, I can't get over how strange this can feel. For spring travel, I require that security blanket of some sort of jacket that will transition with me from the cold to the heat. I never go wrong with my trench coat. You need to pack some sort of jacket that is not bulky like a winter coat, but that will protect you from gusts of wind and falling rain. Spring chills can be more reminiscent of winter temperatures, whereas in the fall, those chills still suggest summer. You need a jacket that provides enough coverage but one that is not filled with extra, winter bulk.
A Medley of Shirts
For spring travels, I like to vary the different types of shirts that I bring. As the season can be a wildcard for a traveler, you need to vary your sleeve lengths and weights. A few long sleeve shirts, three quarter length sleeve items and a T-shirt or two create a nice balance for unpredictable spring temperatures. I also like to pack plenty of blouses that are lightweight in fabric, yet usually long sleeve. This creates a fine spring look when I travel but not one that is overly summer. It should also be easy to layer underneath these shirts incase the weather turns sour on your spring travels.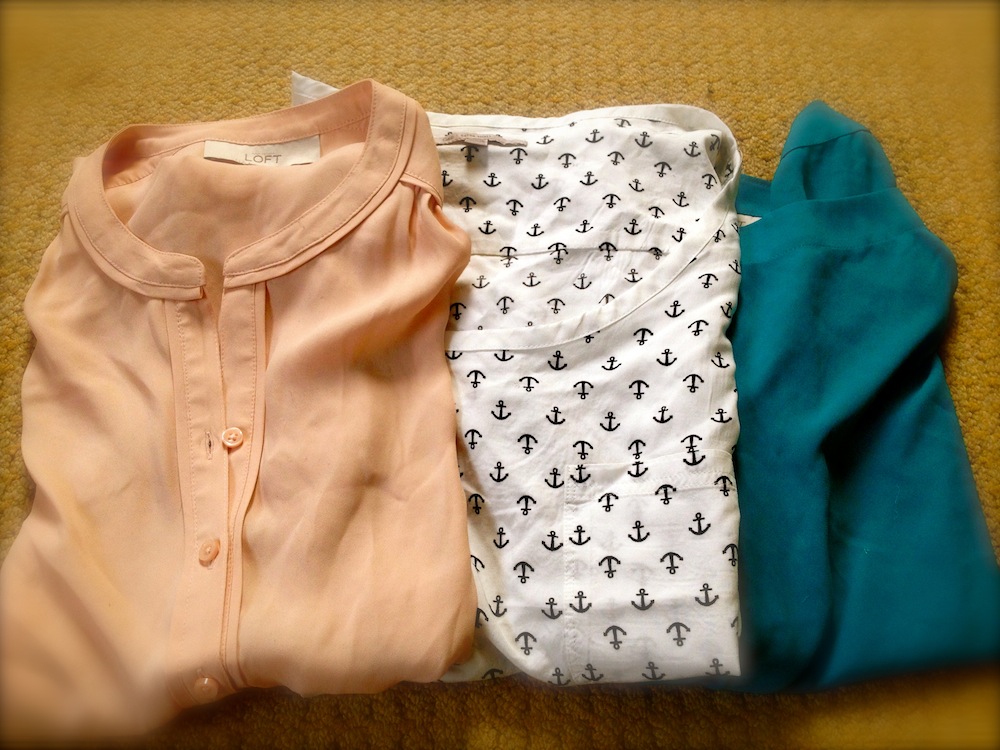 Do you find it difficult to pack for spring travels? What's in your spring trip suitcase?