The sound of the suitcase zipper hits a powerful note. It signals the end to the packing problems and the beginning of an adventure. It is a sound that I anticipate with a great deal of joy but also with bittersweet chaos. I know in order to hear its zig-zag tone, I must gather all that I need and want into a lone space. It is always a long night when I am traveling the next day, namely due to packing. While I don't procrastinate until the 11th hour, I do somehow always find myself up until 2AM sitting on suitcases. I have packed for anywhere from five-month journeys or just the three-day weekend. Each presents its own challenges, but I have perhaps never encountered a packing challenge quite like the one I currently face.
In about 15 days, I will be getting married and taking off for a month in Greece and Italy. It sounds simple enough, but with wedding planning, staying on top of work and packing up my apartment to get ready to move, packing for the honeymoon is the furthest thing from my mind. It involves having a bag all set to go, with no night before chaos for that would be the wedding night. I'm not sure anyone wants to spend the night of their wedding sitting on suitcases.
I realize that I am not alone in this packing challenge. Many travelers sell their homes and lives to go on several year journeys. My month long trip hardly seems like a big deal, but coupled with moving, getting married and working, it certainly feels like the ultimate packing challenge. To combat this challenge and avoid arriving to Greece forgetting some essential like shoes, I am taking several measures to ensure this ultimate packing challenge won't be my last stint at packing. If you are faced with an ultimate packing challenge yourself, perhaps these snippets of advice might help you too.
Make a Massive List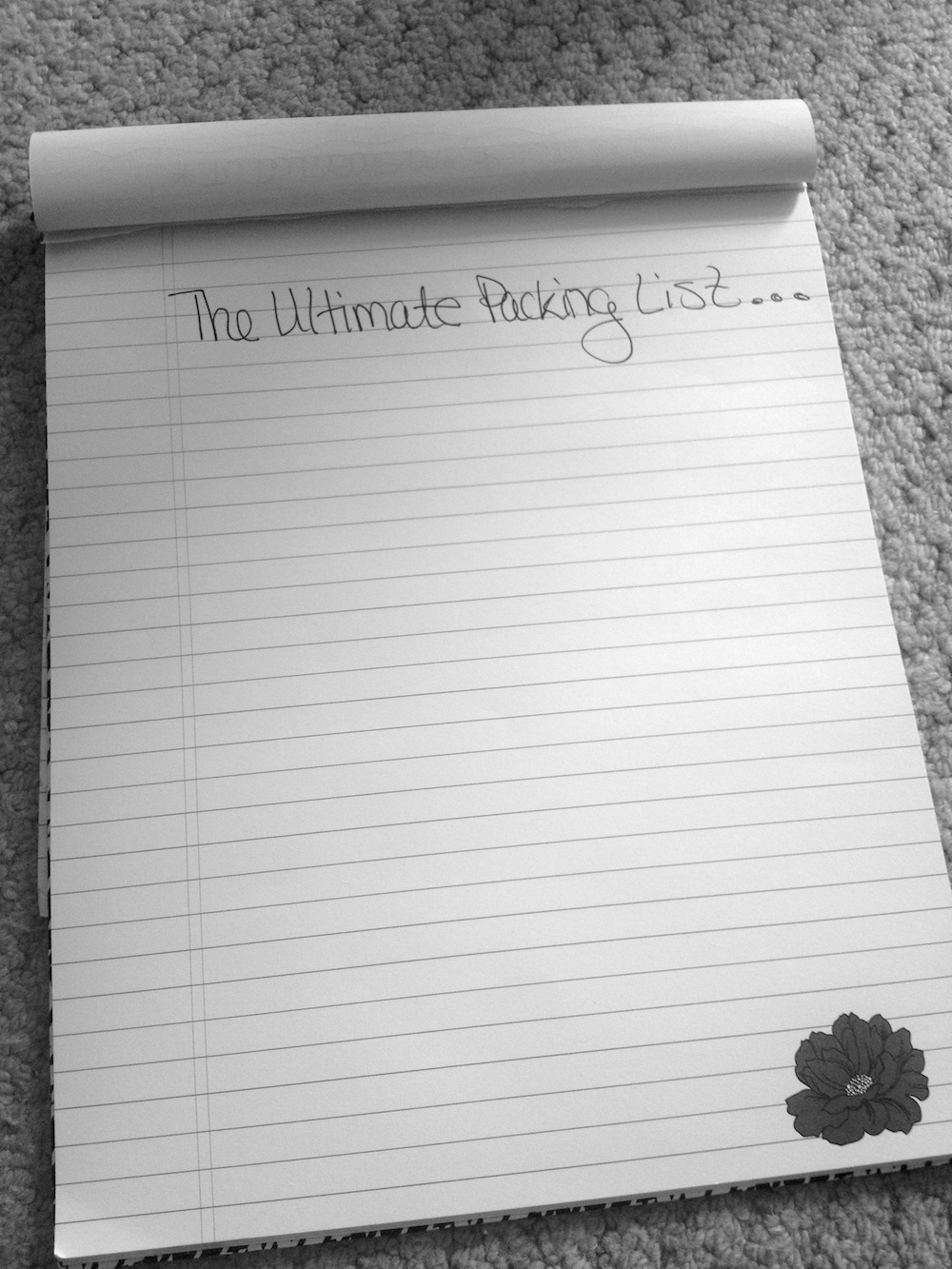 I don't normally make packing lists for most of my travels. However in the case of the ultimate packing challenge, I wrote out each category that I would need to pack from toiletries to shirts. Once this grand list was made, I could better visualize what I needed to pack, buy and eliminate. With so much going on in my life at the moment, a packing list is the only way that I will remember what I actually need. If you are faced with major life events and a big trip on the horizon, do yourself a favor and make a packing list. Personally I am old fashioned and prefer to sit down with a pen and paper to make this list. Once the item is packed, it can get crossed off the list.
Focus On One Area To Pack Each Day Two Weeks Before Takeoff
With my honeymoon trip just over two weeks away, each day I am going to set aside time to pack one area of clothing and personal items. This will cut back on the night before packing stress. Hopefully by focusing on one area each day, it will make packing for this trip all the more manageable amidst all of these life on-goings. With such a packing challenge, if I wait until the day before or the day of my trip to pack, I know that it will be pure chaos. By spending 20 minutes each day over the course of two weeks packing, I stand a better chance of staying sane.
Get Organized With Packing Cubes
I have written before that I don't use packing cubes when I travel. I find that they take up more room in my suitcase than just placing the clothes in the bag. However, for this trip, I am going to pack with packing cubes for one reason, organization. As I have all of these life events going on over the next two weeks, I can't have loose piles of possessions sitting around. They need to be contained and organized. Also due to the nature of my trip with island hopping every few days and multiple plane rides, I need to remain organized, rather than having to refold all of my clothes each time we check out of our hotels. If you are faced with an ultimate packing challenge, you too might use packing cubes merely for organizational purposes. While I still think they take up more space in my bag, I believe that the little space they are hoarding will be worth being organized.
One Bag, Fewer Problems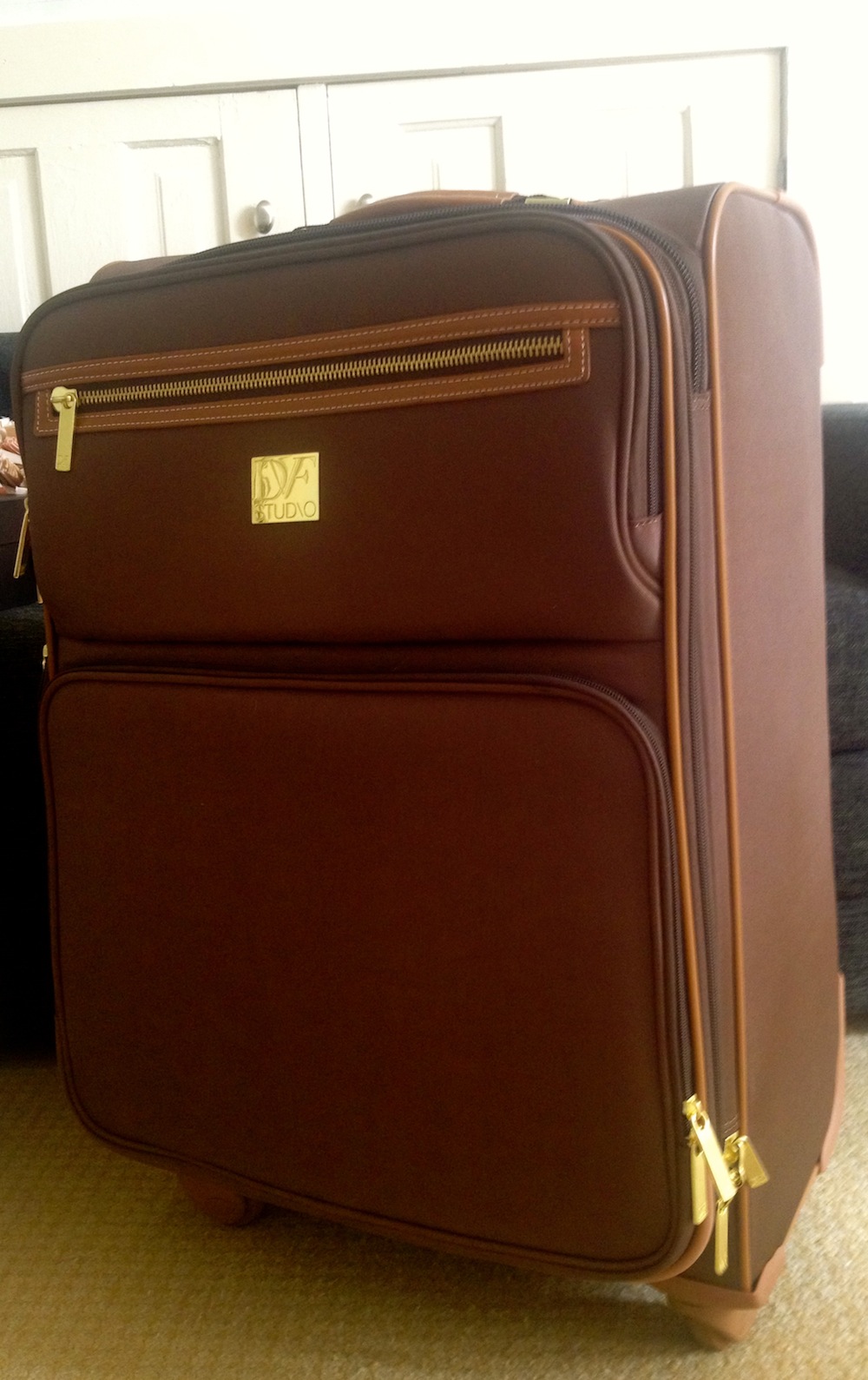 While I tend to over pack, bringing far too many items under the "just in case I feel like wearing this or that" reasoning, I am promising myself that I will only bring one bag. Sometimes in the chaos of ultimate packing challenges, I have had to add items to a large carry on or pack and additional small duffle bag. I always regret this move as it means tired shoulders and weight I wasn't expecting to lug around. I am only bringing one suitcase and a smaller purse/laptop bag for the plane. I'm getting tough with my possessions. If it doesn't fit in one bag, it will be left behind. And when I hear that souns, that sole suitcase zipping up days before my wedding, moving and jet setting, I know that I will have conquered the ultimate packing challenge.
How do you deal with those ultimate packing challenges?