This week's Wish You Were Here post comes from Danee of Museum Chick. Apart from being your ultimate museum lover, Danee is an excellent photographer. Be sure to check out Museum Chick, follow her on twitter and be incredibly jealous of Danee's words and photos below.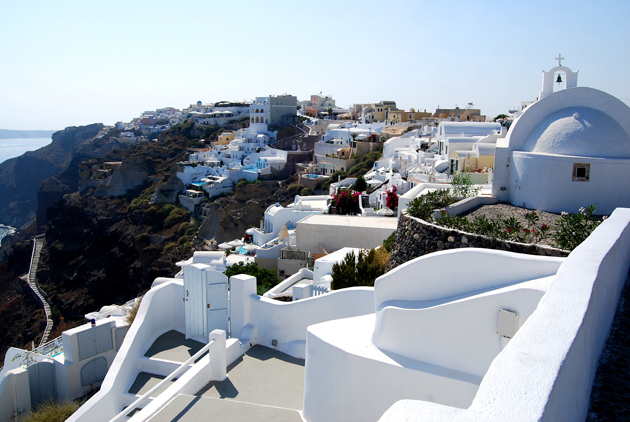 After sweating in the 100+ degree heat in Athens, the Greek Islands were calling my name. Doing the Santorini-Mykonos two step by ferry may not have been original but it sure was beautiful. There is definitely a reason why Santorini is the most popular island visited in Greece and the "face" of many postcards featuring the Islands. It's extraordinary.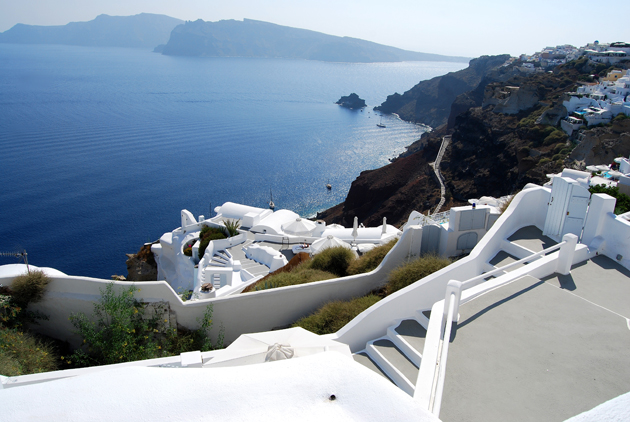 When I asked friends online where I should stay in Santorini, "OIA!" shouted through the screen. The village's iconic blue dome roofs on white stone, winding pathways up the volcanic rock and traditional cave houses make for a quintessential Santorini experience.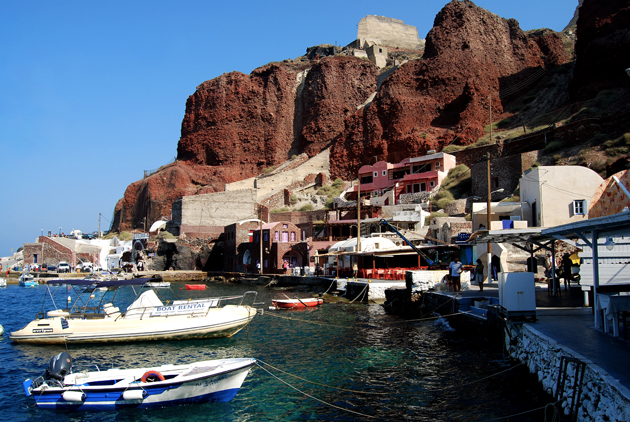 300 steps down the steep red volcanic rock lead you to Ammoudi Bay. You can sit at the small restaurant and watch the locals fishing for dinner and small boats hanging on to the dock. BUT don't forget- no escalators here and 300 steps up in the summer can seem like 3,000!