It's Saturday night and Alice Walton is calling the hogs. The traditional Arkansas Razorback football hog call is something outsiders like myself never completely understand. The "Woo, Pig, Sooie!" cannot be uttered at certain times and comes with an entire set of hand gestures akin to jazz hands, jazz hands. And yet, in this northwest corner of Arkansas and throughout the state for that matter, great care, great devotion is paid to the University of Arkansas Fayetteville's football team. You come here to call the hogs, just as Alice Walton is tonight.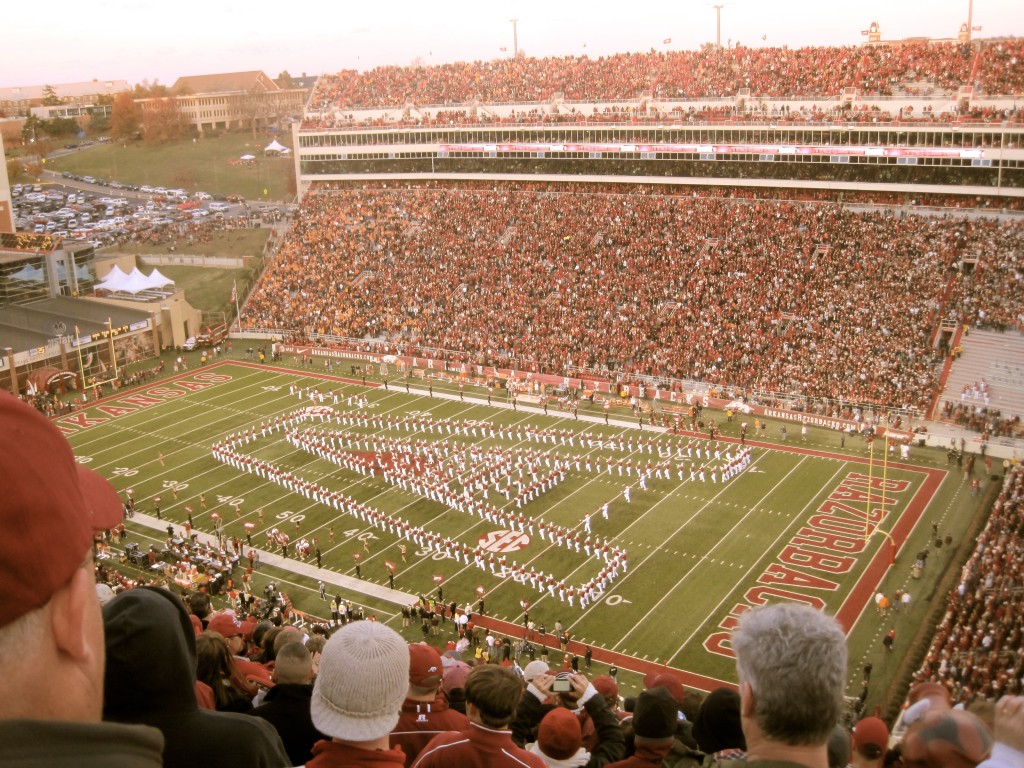 Alice Walton, the heiress to the Wal-Mart fortune doesn't seem like your typical Razorback fan, but in essence she might be the biggest. As she botches the hog call in a Razorback red poncho, she looks more artsy than whole hog. She is calling the hogs tonight to celebrate the opening of her massive museum to the arts, Crystal Bridges.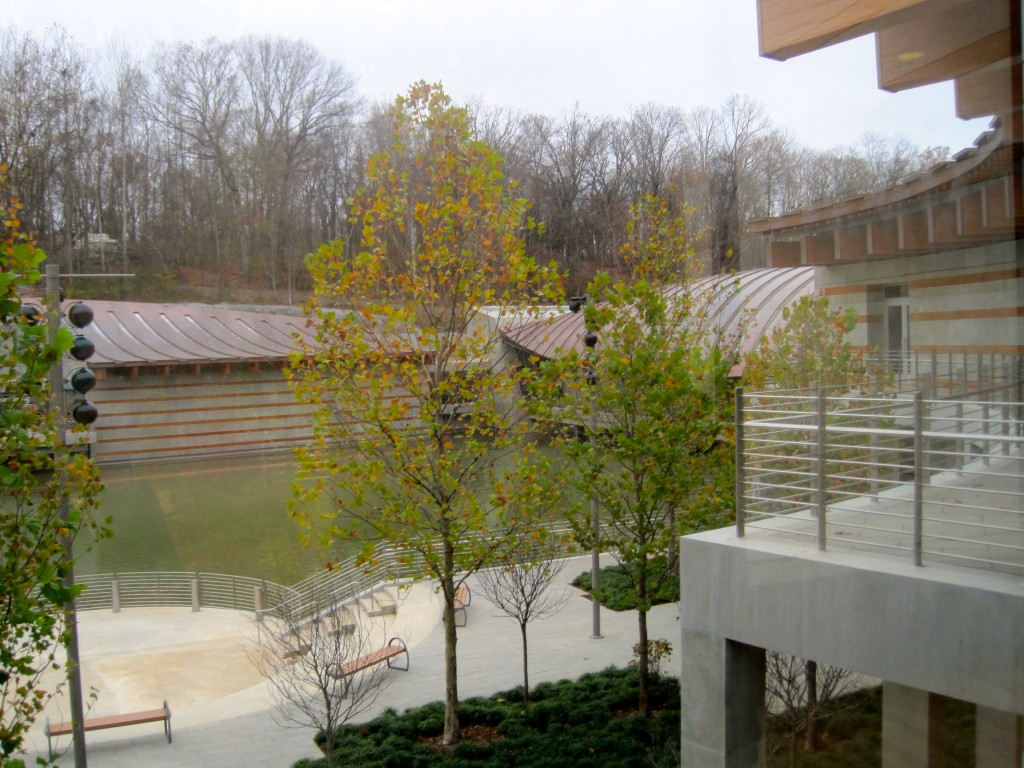 What took over 6 years to build is now an enormous testament to a local family giving back to its community. Set just beyond the call of the hogs in Fayetteville, Crystal Bridges Museum of American Art is quickly drawing attention in the art world. The museum sits just beyond Bentonville, a stone's throw away from the first Wal-Mart, Walton's Five and Dime. Its permanent collection spans five centuries of American art, stretching from the colonial era to present day.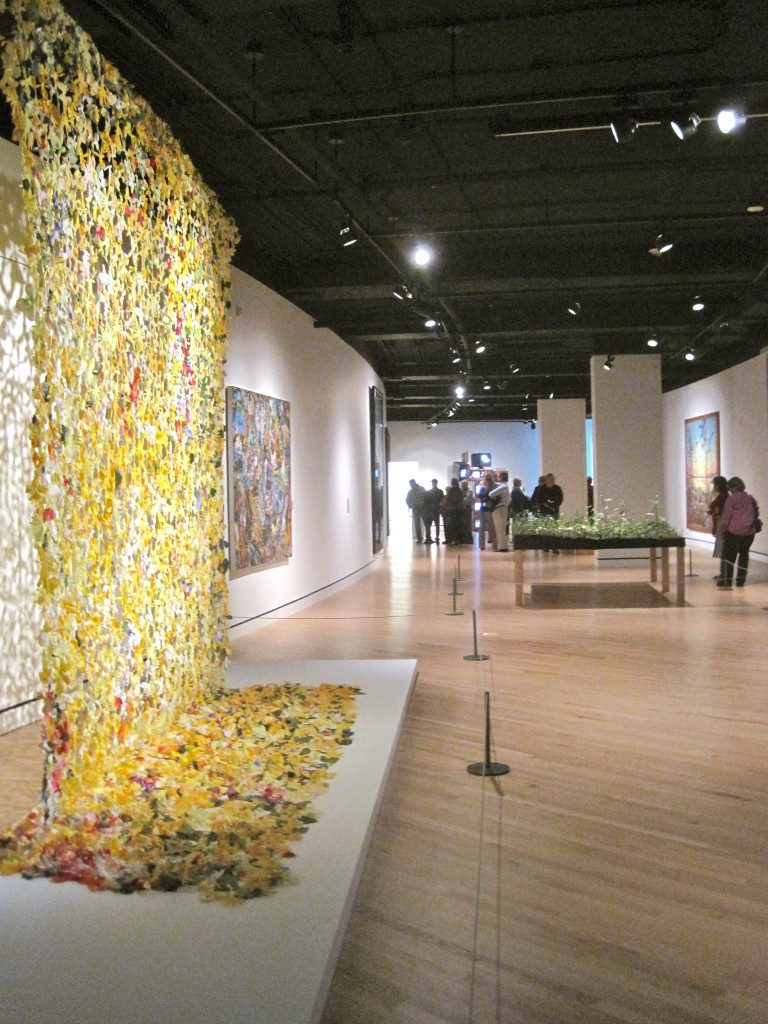 Famous works include that iconic portrait of George Washington used for the dollar bill image, a few Georgia O'Keeffe pieces, Rosie the Riveter by Norman Rockwell and even a piece of Andy Warhol in Dolly Parton fashion. Alice Walton amassed a collection of some of America's most iconic pieces of art to create Crystal Bridges.
Covering 120 acres of ground within reach of downtown Bentonville, the museum comes free of charge thanks to Wal-Mart. However the Walton Family Foundation is credited with bringing this treasure of art to an otherwise lacking in grand museums part of the country. The building takes on a design like several bridges, the work of architect Moshe Safdie.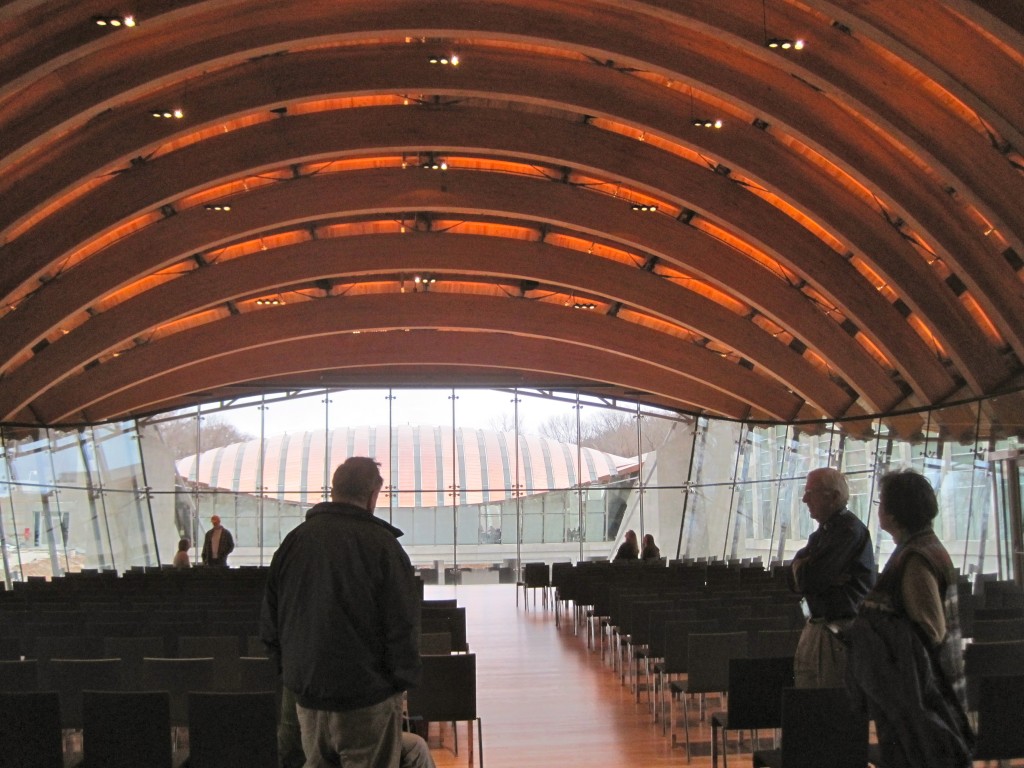 Wander the grounds and you find yourself completely immersed in the Ozark landscape. A few sculptures are sprinkled into the mix, including a giant wind-blown silver tree. The building itself sits in a valley, putting the visitors almost underground. I get the sense of anonymity going underground lends as I troll the Walton Family's art collection. It seems I am just invited over for a few hours to see what Alice has fought and paid for so that it could be seen.
Back in Fayetteville, they continue to call the hogs as the moon rises over Old Main. While many have protested to placing such a collection in Northwest Arkansas of all places, grand art culture must begin somewhere. Why should Paris, New York, London and the like have it all? If there is one thing I know about Arkansans it is that they are passionate people. They call the hogs with undeniable hope. Alice Walton is no different. Her hog call might be off, but her dedication to Arkansas and the arts certainly isn't. Northwest Arkansas wishes you were here, yes, that's right…