The clouds suggest an invasion of the spring storm variety, but I know this spot isn't spooked. The ancient city of Nora, set up on the southern coast of Sardinia, has seen conquerors come and go, thunderheads included. With a sprinkle of rain, I roam the supposed first town on the Italian island.
Founded by the Phoenicians in the 9th century B.C., Nora would change hands between the Carthaginians and the Romans. Most of what I observe are vestiges of Roman rule, proof that no island was isolated enough for the Romans to reach.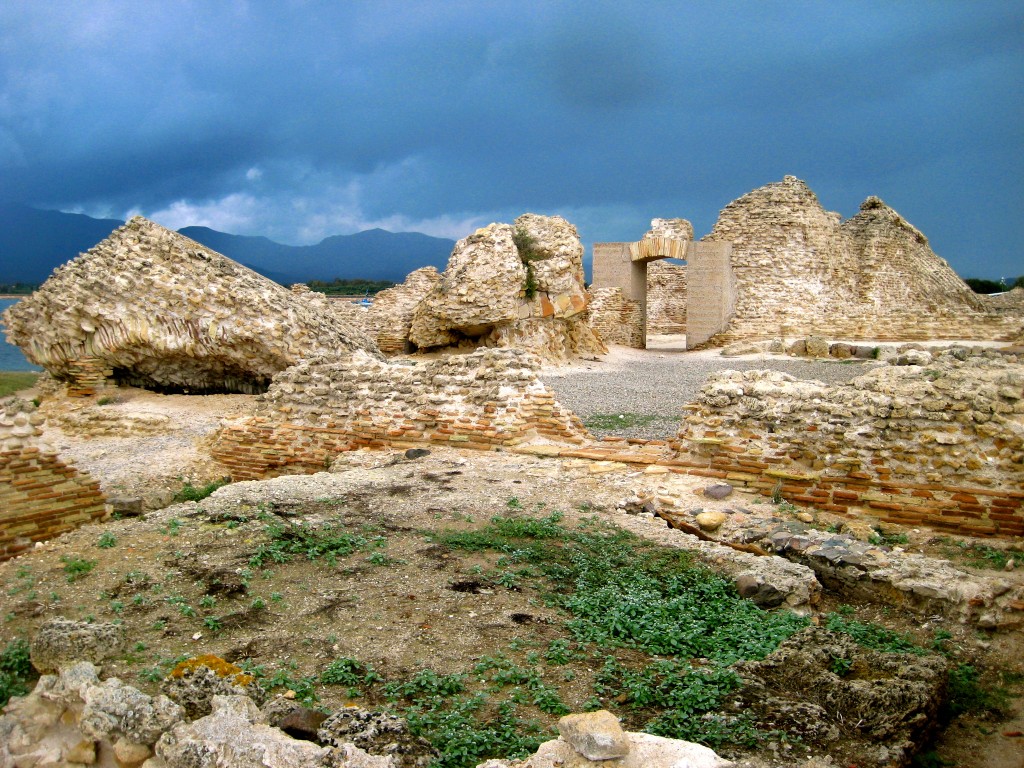 And like any respectable Roman site, I come upon an amphitheater, or at least its half. The show must go on regardless of erosion and time.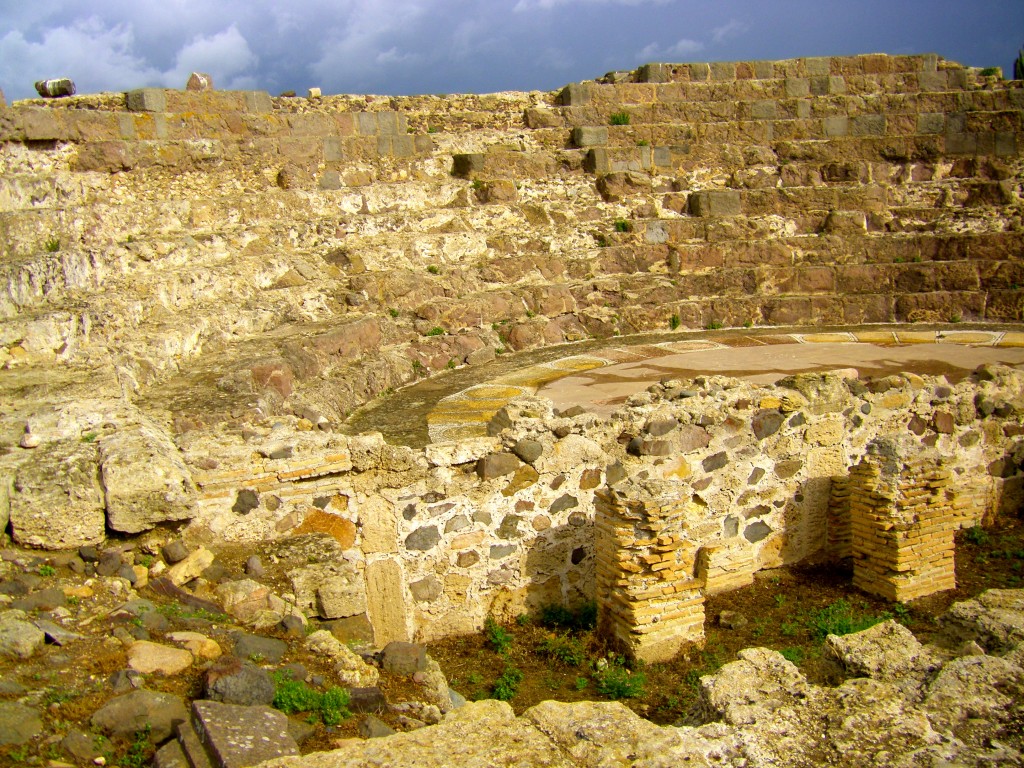 Nora fills with more former stages of ancient life. Exposed and open to the elements, all that remains of Nora's patrician villas are intricate mosaic floorings. Like walking on a piece of art, life was decent back in the day in Sardinia's first town.
Some of Nora's ruins have scattered into the water, only seen when the sun is shining. Sadly today is a May spring day on Sardinia, when thunder grumbles, almost out of distaste for my invasion of this ancient city.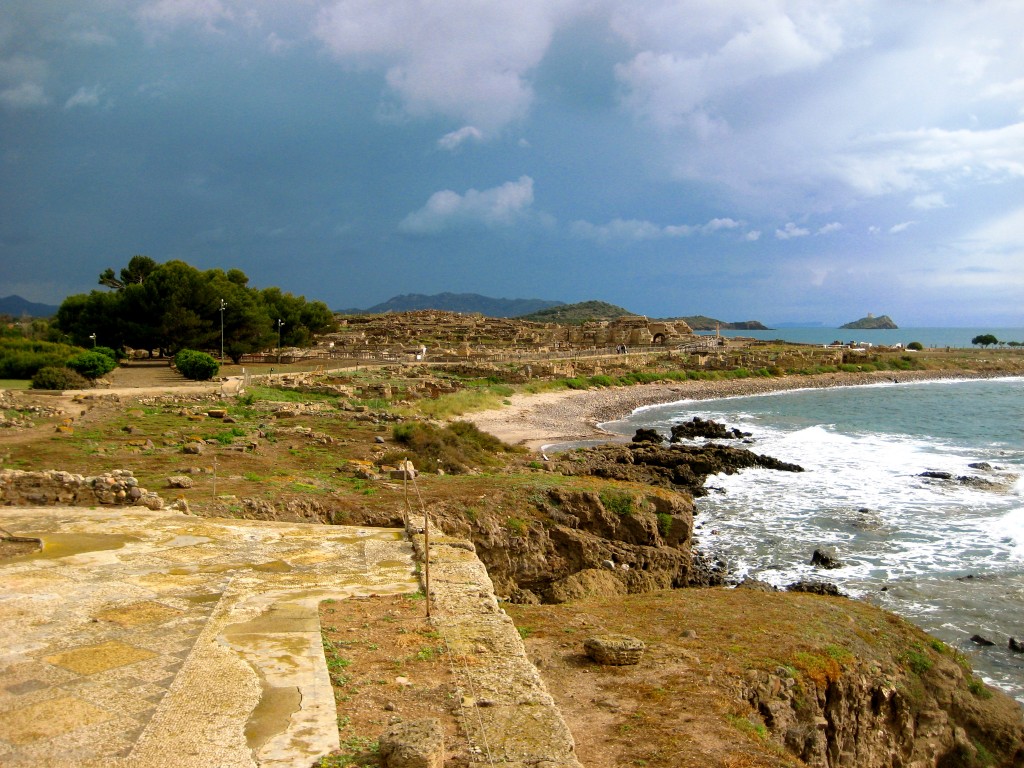 As the light drizzle turns more downpour and the skies darken ominously, I head for Nora's exit. I pass by what appear to be piles of rumble, but they are in fact a town, a former home to many, a place of devotion. The sky and sea are the only constants that have seen the pieces of Nora's puzzle come together and fade away. Nora can be in ruin, forgotten and left to crumble, but those constants know who she was.