This week's "Wish You Were Here" photos comes from Danee Gilmartin at Museum Chick. I was pretty impressed with Danee's photos and I suspect you might be as well. Be sure to check out Museum Chick and follow Danee on Twitter.
The magical Bavarian Alps seemed to beckon with every step that I took hiking up the steep foothill from the quintessential Alps town of Hohenschwangau that lead to the Neuschwanstein Castle. I hardly noticed the huffing and puffing coming from my chest as the incline got steeper. Paved trails help the less coordinated but the rugged nature trails were more enchanting. A horse and carriage driver offered to take me up most of the way but I thought hiking it was part of the fun, plus it was an opportunity to take some photos.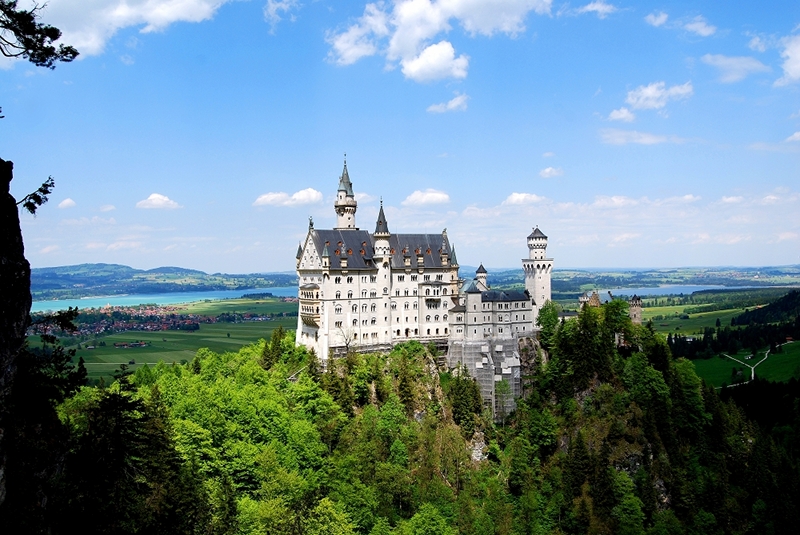 Then as if the scenery couldn't get any better, there it was, the Neuschwanstein Castle. Built in 1868 solely for Bavarian King Ludwig II, the decadent castle was not finished in his lifetime, which was cut short with his mysterious drowning that has been speculated as being a murder. The cost of building this castle was so extravagant that it is said to have nearly bankrupted the Bavarian government.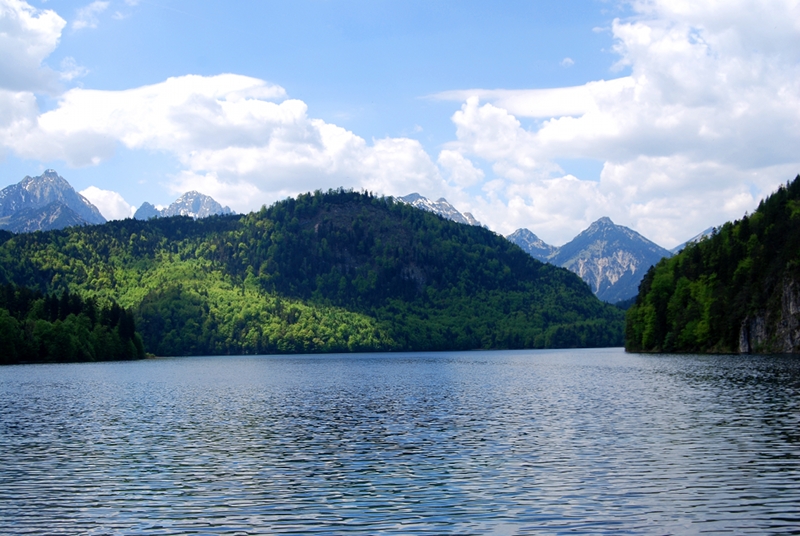 I traveled a short distance from Munich to explore this impressive castle and still can't decide which was better- the enchanting destination or the awe-inspiring hike.
Would you like to have your photo featured here? Email me at suzy [at] suzyguese [dot] com.