Forgive me if I don't enjoy looking like a disaster when I travel. I know I am supposed to not care about my appearance and throw on the same T-shirt over and over again. I am supposed to uphold the bare bones traveler look, one who is not focused on their mascara layers but rather the layers of their adventure.
This comes across as shallow to many who pack only one pair of underwear, but I don't want to be a complete mess when I travel. I think places have a lot to do with the traveler. I enjoy looking my best when I travel for I feel better and I hope, just maybe, those American stereotypes of being bad at dressing and assimilating into foreign cultures are reversed. In case you too are of the same mantra, here are my beauty and fashion must-packs. While I wish I received these items for free, I didn't. However, they uphold a budget conscious attitude, one the one-underwear packing people just might be able to appreciate.

A Classic Trench Coat
If you read this site often, you might wonder if I only wear one thing, a trench coat. I purchased a tan trench coat for my trip to Ireland. That purchase proved to be a great travel find. Almost every store has a classic trench coat. A trench coat is so versatile. You can wear it in any type of weather mostly. It can act as a big blanket on an airplane. If you are down to your worst outfits on a trip, you can just slip on that trench coat and no one knows what is underneath. A good classic trench coat allows you to look put together when you travel, even when you aren't.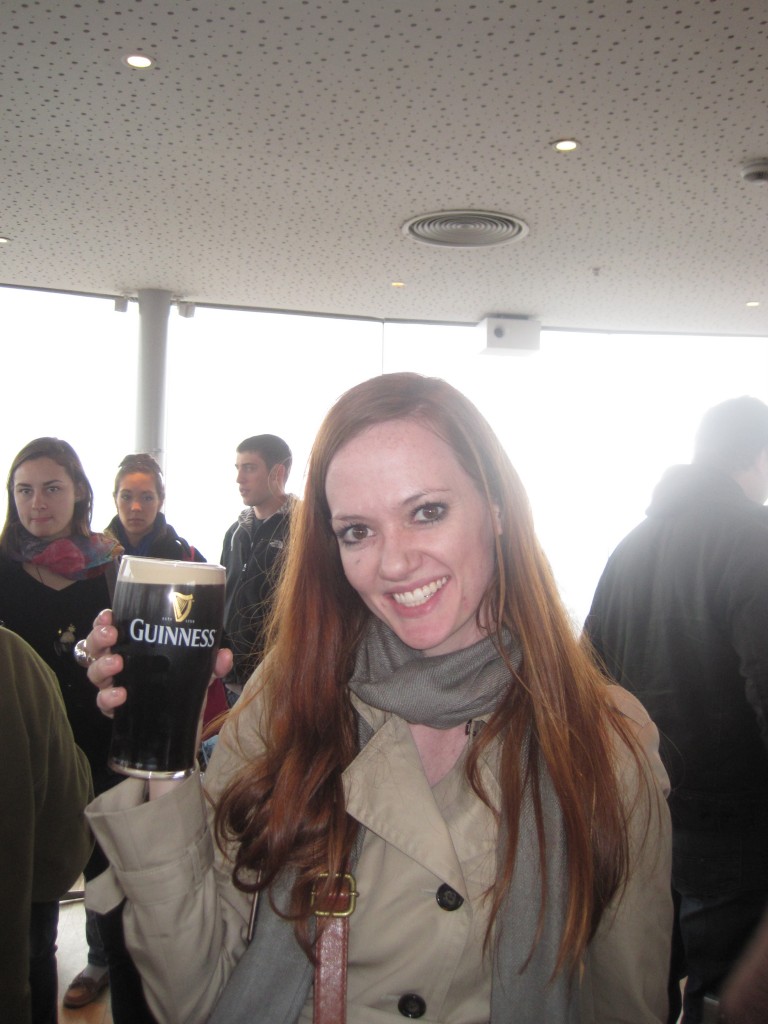 Night Cream
Travel can truly wear you down. It is stressful at times and not always like laying on a beach in Tahiti. However, I always pack a night cream to help with travel stress. The cream relaxes my skin, keeps it moisturized, and also helps relax me personally. While I wish the Olay people would sponsor me, I use Night of Olay Firming Cream when I travel. At under $7 a giant jar, this is easy to afford. Apart from having perhaps the best night cream name, the cream moisturizes my skin on long flights and provides that cooling feel on my face after an extensive day of touring. With the different climates you might be going through, your skin and stress levels can feel it, but a good night cream can remedy any travel fiasco.
A Pumice Stone
The last thing you might consider to pack is a pumice stone. It usually falls on those lists of "I wish I brought one, but I didn't". Last summer in Italy, I felt the burn of not packing a pumice stone. When you are traveling, you are most likely walking a lot. Especially in summer, your feet can take a beating in sandals. For some reason, pumice stones are hard to find in foreign countries, at least they have been for me. I always pack a pumice stone now and my feet thank me.
Travel Eye Care Kit
The first time I saw this little kit, I laughed. Who would need a little case with a mirror, tiny bottle for contact solution and a contact case? Can't you just make one on your own?  However, that little eye care case has come in use more times than I can count on the road. While I do think travel brings out a beauty you can't buy, it is hard to feel beautiful and absorb such beauty you are seeing if a fuzz-ball decides to attack your eye. Red eyes that look tired probably are, but eye drops can eliminate this all together. Taking care of your eyes while you travel might be the best beauty tip. You did come all this way to see something.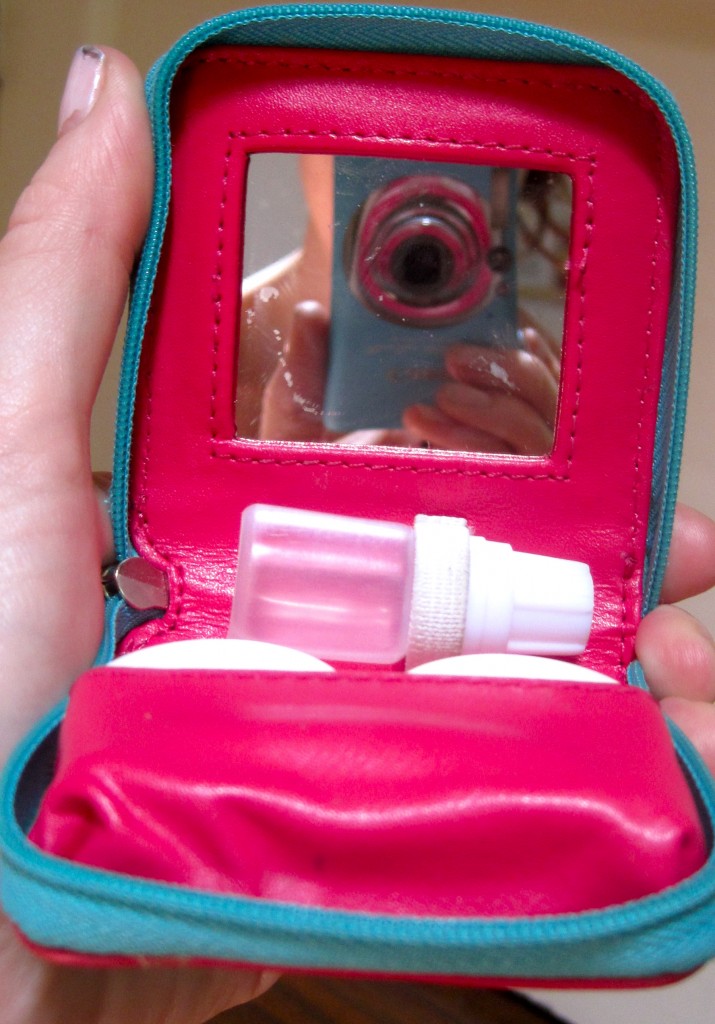 Powerful Mini Hair Dryer
I have read so many packing lists that tell you to leave the hair dryer at home. There is always one at the hotel, right? Wrong. Then I have read complaints that many mini-hair dryers don't have the power to dry your hair quickly on the road. You can either go with the hotel's untrustworthy dryer, usually one you have to hold a button down the whole time to keep going or take an hour to blow dry your hair with a travel sized dryer. I have found my trusted travel hairdryer. While once again, I wish I received this little gem for free, I didn't. I use the Mighty Mini Styler by Conair. It has the strength of your hair dryer back home that is far too big to pack. It fits easily in those strange and awkward spaces I find in my suitcase.
Dresses
I hope my male readers don't use this beauty tip, but dresses are the best way to pack light and look presentable while traveling. Sure, in some climates this won't work. If you are planning a trip to the Arctic Circle, you might not use dresses. At the same time, I save room in my suitcase by not having to pack addition tops and bottoms. When you just want to get out the door and explore a city, a dress is the easiest and quickest way to do so. I especially find shirt dresses comfortable, easy to pack and classic in almost any part of the world.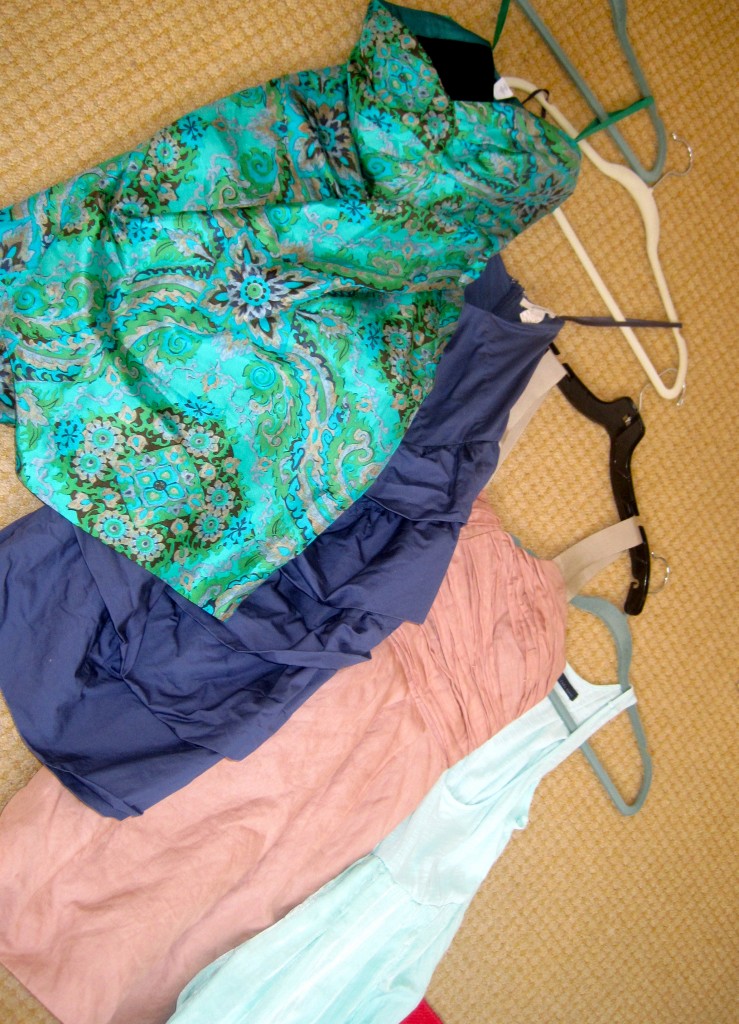 What are your budget beauty and fashion travel must-packs?