Traveling is not always pretty. From the grimy airplane seat to those never ending travel days, looking the part of a fashionable traveler is not always the easiest trick to pull off while on the road. And just as traveling can sometimes be a mess, so can the gift giving for the traveler around the holidays. Most of us want items that we can use for travel, but the practical pieces don't always help us put on our best face to the world. For those like me who believe in putting my best face and fashion forward when I travel, here are a few gift ideas to make the traveler in your life feel pretty and the holiday gift giving as painless as possible.
All in One Make-up Palette
One of the easiest ways to stay put together while traveling or merely to transition from backpacking bum to a nice dinner in Spain is to add a little eye shadow or perhaps a bit of lipstick and blush. However makeup does not always travel well. There are too many little pieces floating around cosmetic bags. A lipstick almost always gets lost on a bus somewhere in the middle of nowhere.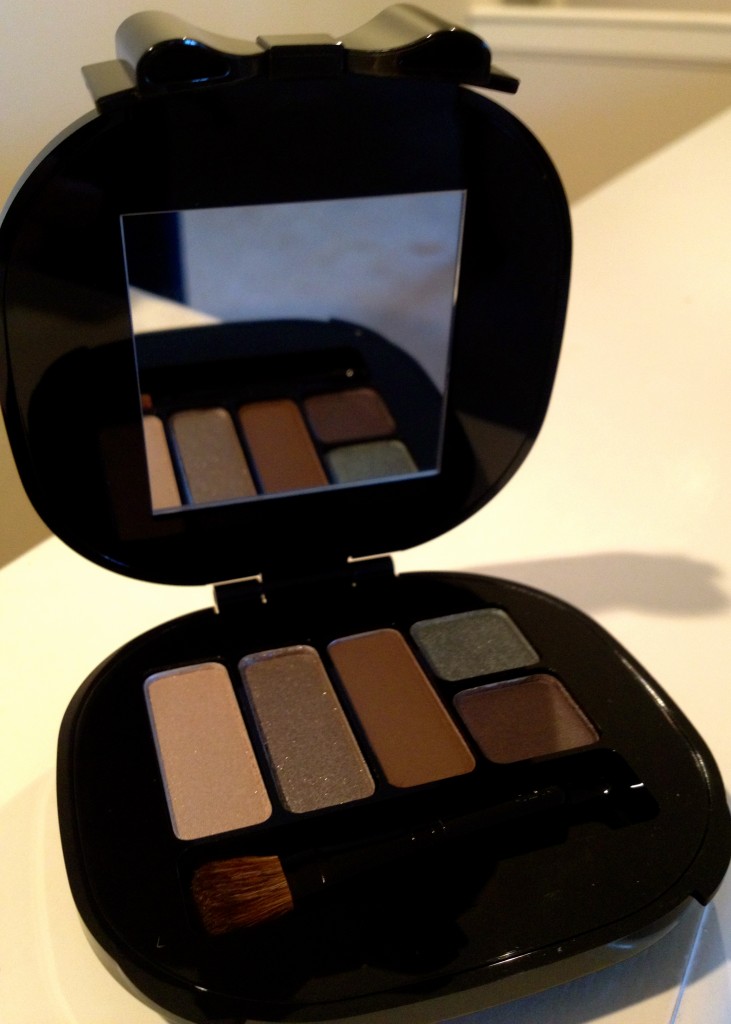 I simplify my beauty routine when I travel by only packing a makeup palette that features the whole face in one little kit, with the exception of face powder and foundation. If you are looking for a way to cut down on your makeup load of several pieces, a makeup palette is usually the way to go. I generally pick a color scheme that will go with everything while traveling, one that I can lighten for day and dress up for night. If you have a beauty conscious traveler on your list, she won't be disappointed to receive one of these. This holiday makeup eye palette hails from MAC Cosmetics for $39.50.
Lotions and Potions Sets in Travel Size
What scent you wear when you travel throughout different places and spaces is a highly underrated travel memory tool. Whenever I go somewhere new, I try to bring along a new scent in lotion, shower gel and perfume form. If I catch a whiff of that scent after my travels, I am instantly put back in that place. Crabtree and Evelyn has generally become my go-to while I travel as they make a lot of travel-sized products in various scents. I also have very sensitive skin and their products don't irritate me. 
Smelling good while traveling and staying moisturized can be a great mask for how you are really feeling, especially after those 30-hour travel days. For the holidays, I certainly wouldn't mind receiving a lotion, perfume, hand cream and shower gel set for my travels. Crabtree makes these sets called "Great Escapes". They come with a travel handy toiletry bag, hand cream, a tiny-travel sized perfume, shower and bath gel and body lotion. While I prefer the Rosewater scent, the company also makes these little travel packets in wisteria, lavender, iris and lily scents. Men don't have to be left out either. Crabtree and Evelyn have a whole line of products for men, including the similar Nomad Sampler. The gift set featured here costs just $22 from Crabtree and Evelyn.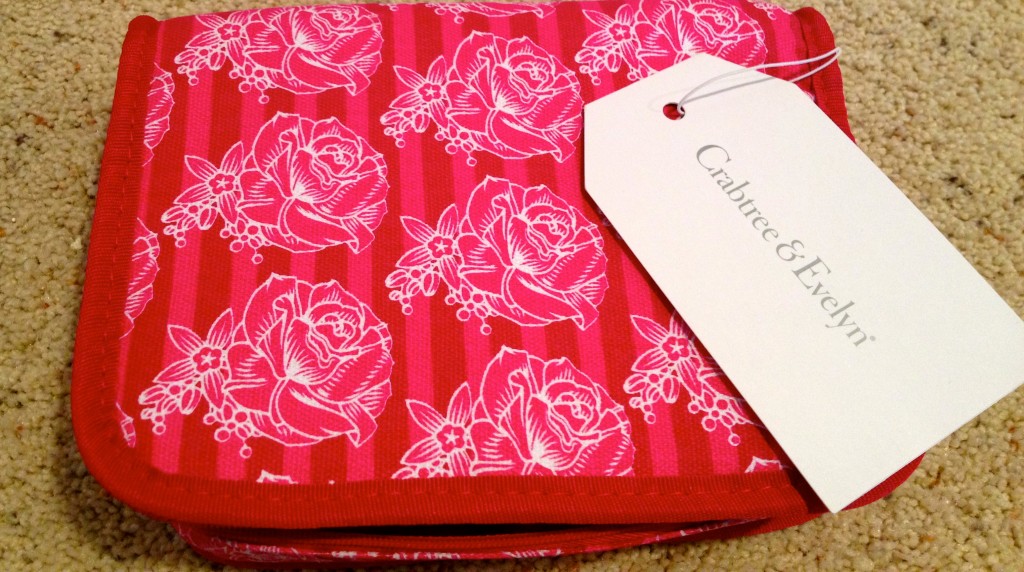 The Cozy Airplane Sweater
While actually traveling, unfortunately we are often times treated based on how we look. It is no secret that I enjoy looking put together when I travel, even on the airplane. The plane outfit is one that I can struggle with in the winter months. A big bulky coat can be a nuisance when you are already limited to so little room. For the fashion conscious traveler this holiday season, I recommend gifting a cozy sweater for the airplane. These usually drape loosely over the body so that you don't feel constricted. It might just be the holiday sweater grandma gifts, but to the traveler, it is an airplane, long bus and train ride essential in the colder months. This fashionable yet cozy airplane sweater comes from Ann Taylor Loft. It was $30 on a sale special. I find both Loft and Gap are carrying a great deal of cozy airplane-type sweaters this season that still look put together when you land.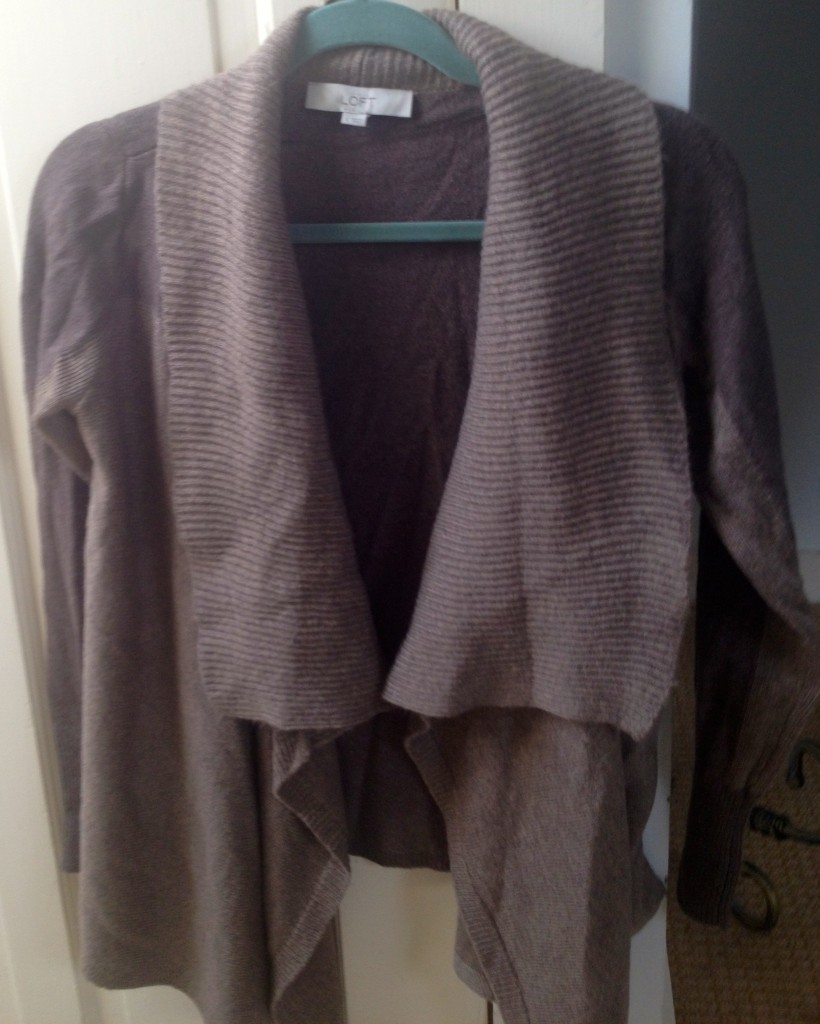 The Lay Flat Purse
Either you travel with a backpack or a tote bag, there is often a problem when you land. You don't want to look like you are carrying around Santa's extra load on your arm. I leave the backpack or tote bag that I need to actually get to my destination behind at my accommodations and transition into a more stylish purse. However extra purses can take up a great deal of space in a bag. I always look for a purse that can lay flat in my suitcase. This one comes from DSW for $29.95. Basic black is always a fashionable choice.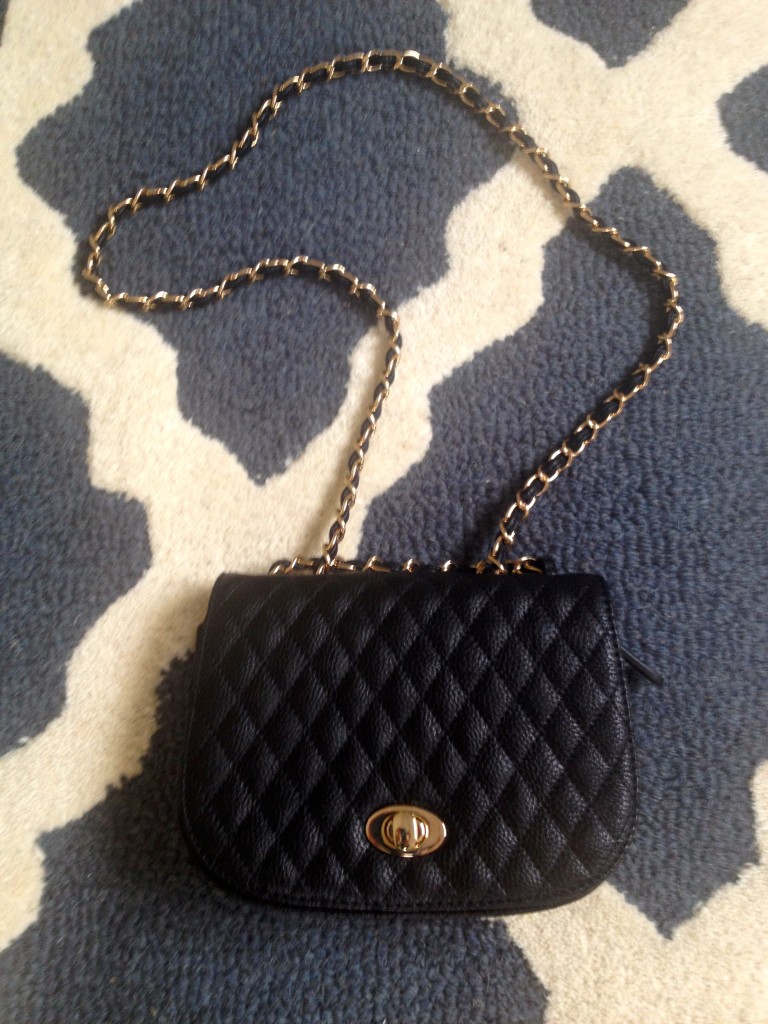 Costume Jewelry
I don't like to travel with any jewelry of value or sentimental significance. From TSA agents to just the hostel neighbor, you never know who might eye your prized family heirloom and help themselves. For this reason, I travel with a lot of costume jewelry, jewelry that I don't care if it is lost or stolen. Costume jewelry makes for great gifts for a traveler who wants to make that plain black T-shirt a little bit jazzier with the simple addition of a necklace or earrings. Costume jewelry also takes up very little space in a bag and can be an affordable gift for the cash strapped. 
Do you have a great fashion or beauty gift for a traveler to share?
Note: I use all of the products mentioned in the article. However no one paid me to say I love them or to use them.