Christine of Christine in Spain tagged me well over a month ago to share my ABC's of Travel. As I am the world's top procrastinator, I figured it was about time to spell out this alphabet. This is a fun A-Z survey to get to know the travel secrets of our favorite travel bloggers. If you're chosen, fill it out and choose 5 travel bloggers you want to know more about!
A: Age you went on your first international trip: I know I had crossed the border into Mexico on a family vacation to San Diego and visited Canada around the age of 4, but my first international trip I truly remember is when I visited England and France when I was 8 years old.  
B: Best (foreign) beer you've had and where: While perhaps not the best beer, but the best company, I would say being force fed Peroni by my Italian host Nonna. I was studying in Sorrento for a month, my first time abroad without parents. I had signed up to live with a host family, which ended up being several generations of women. The Nonna of the family bought cases and cases of Peroni, thinking Americans love beer. She would throw down three or four bottles and expect them to be finished by the end of dinner.
C: Cuisine (favorite): Italian. Surprise, surprise.
D: Destinations, favorite, least favorite and why: Favorite, Italy, surprise, surprise, specifically Sicily and Sardinia. Italy is not just Venice, Florence and Rome. My least favorite destination might be Portugal's Algarve region. It was kitschier than I thought. I don't think I would go back to see all of the resorts and speedos.
E: Event you experienced abroad that made you say "wow": The Santa Lucia Festival in Siracusa, Sicily. The whole island comes to the Piazza Duomo of Ortigia to watch a silver statue of Saint Lucy parade through town. Fireworks resound off the harbor. I overused the word "wow" that day.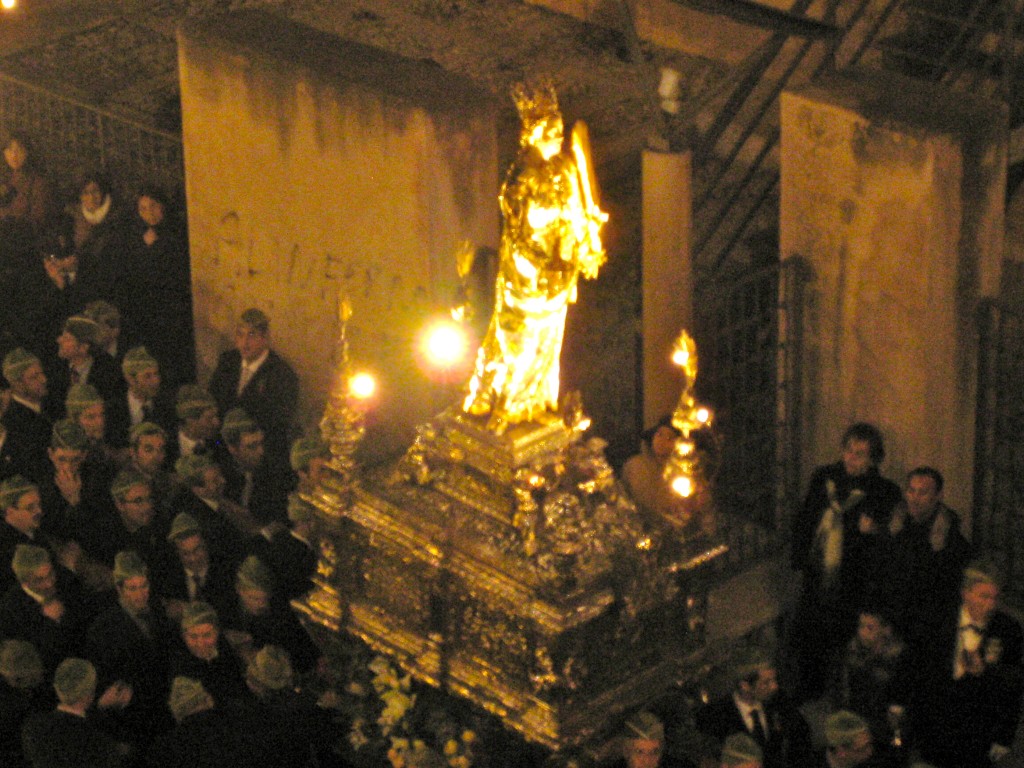 F: Favorite mode of transportation: I do love the independence a car gives you. On my first solo trip in Ireland, I rented a car and ended up driving literally all the way around the island. Without that mobility, there is no way I would have seen so much in just a month.
G: Greatest feeling while traveling: I love finding towns completely off of the radar of guidebooks. While I know I am not the first to discover them, for a moment, I feel that way.
H: Hottest place you've traveled to: Valencia, Spain. I was in town for the nearby La Tomatina festival in Buñol. After pushing by Christine of C'est Christine to explore Valencia, we set during the hottest point in the day. My hair felt like it was on fire and my pale, pale skin turned the color of my hair. It was not a pretty sight.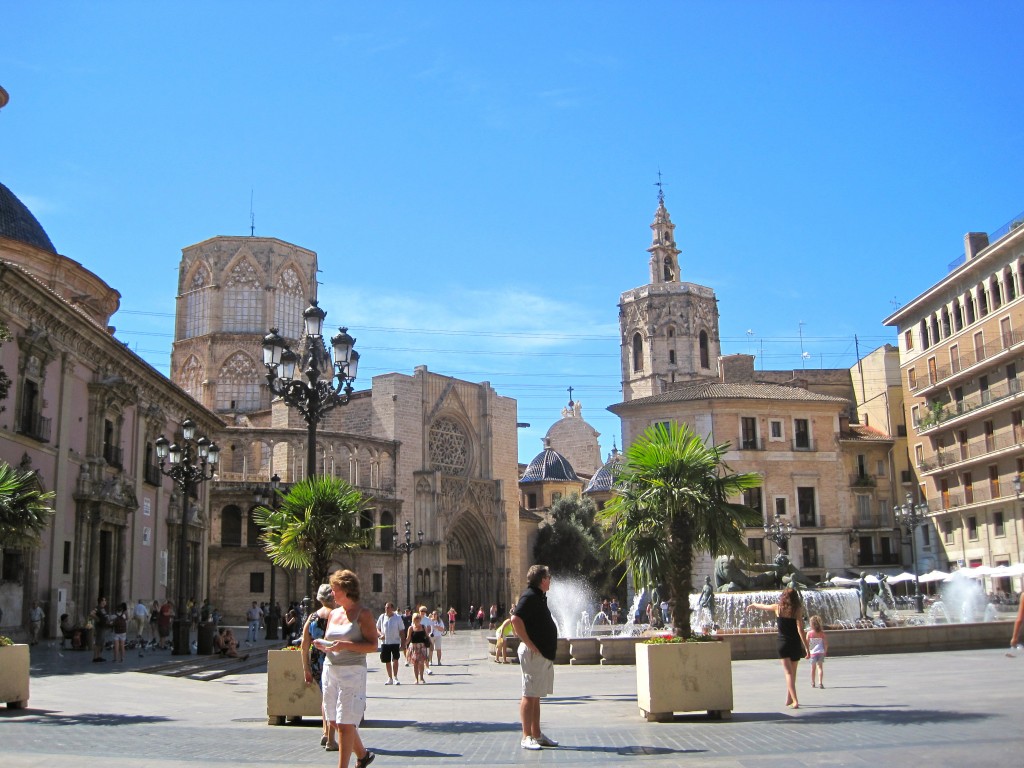 I: Incredible service you've experienced and where: Every Sunday, my study abroad friends and I would head to this pizzeria in Sicily for dinner. The waiters shuffle pizzas like they are juggling to a choreographed dance. I was always greeted with a giant "Buona Sera!" upon entering. Incredible service for me is having the other end receive you warmly, but in their own fashion.
J: Journey that took the longest: One flight to Europe was a journey to say the least. A flight from Denver to Washington D.C. landed my family and I to a 7 hour delay. We missed a whole day of travel. I just remember sprawling out on the airport floor on my duffle bag. As my parents were traveling with five kids and a massive delay, I don't know how they managed to keep sane.
K: Keepsake from your travels: I love to collect rings when I travel. That way, when I look down on my hand, I can keep those travel memories at my fingertips so to speak. Currently I'm wearing a piece of Denver, France and Ireland.
L: Let-down sight, why and where: Venice. I know, commence the stone throwing, but I have never had good experiences in Venice. Perhaps I am in the wrong spots, but it always feels like a ghost town to me. The labyrinth of streets also makes me dizzy.
M: Moment where you fell in love with travel: The Trevi Fountain at 14. As I lapped up a gelato, I watched the scene taking place. With the light of the fountain and the bickering Italian couple across the way, it was hard not to fall in love with being half way around the world to experience such a sensation.
N: Nicest hotel you've stayed in: That is probably a tie between Hotel Elysée in New York and Number 31 in Dublin, Ireland. Hotel Elysée is a time machine in hotel form. Step into its doors and you are stepping into classic New York. Marlon Brando and Tennessee Williams are just two of the Hotel's most famous lingering guests. Number 31 in Dublin is a guesthouse/bed and breakfast. The owner Noel is a walking book on powerful Irish sayings. Everything he said provided me with a true Irish experience.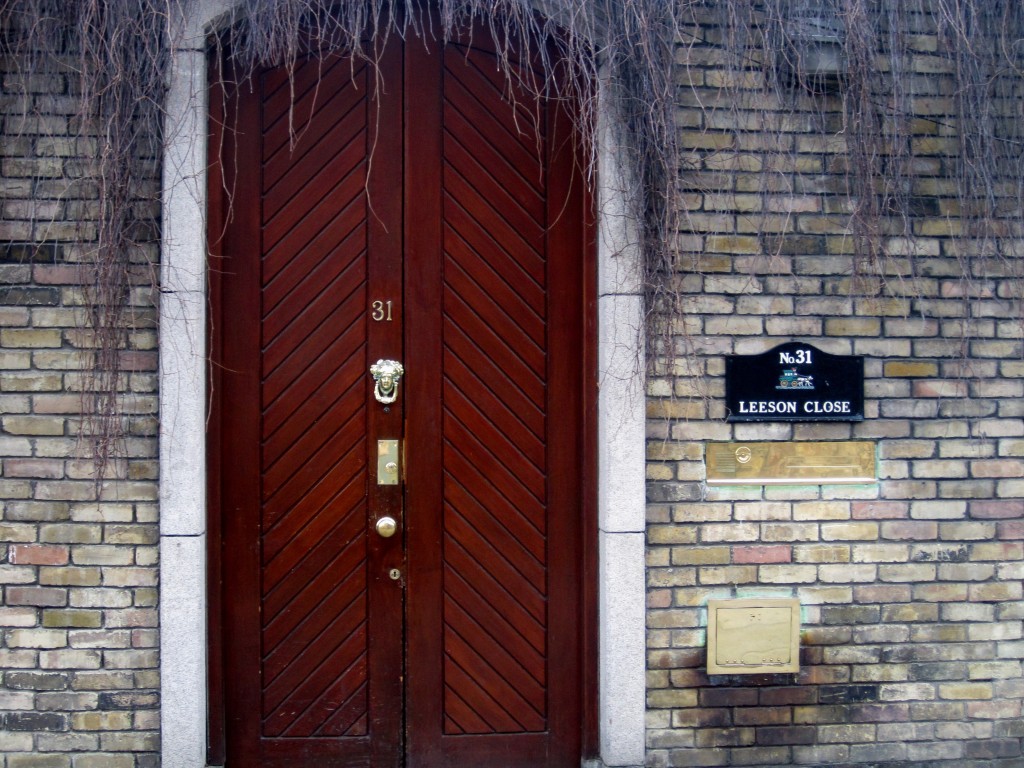 O: Obsession—what are you obsessed with taking pictures of while traveling?: Oversized items of any kind. The world's largest (fill in the blank) always warrant a great photo opportunity.
P: Passport stamps, how many and from where? I don't have my passport within reach at the moment, but I know it is covered in pages of stamps, most one on top of the other, the cruel joke of customs agents. For some reason they can never stamp clearly in new boxes and on new pages. I have several stamps going in and out of Italy and Germany. I also have some other stamps to Ireland, Mexico and of course coming back to the US.
Q: Quirkiest attraction you've visited and where: Probably on a recent road trip through the south, I detoured to see the World's Tallest Chest of Drawers in North Carolina. The socks hanging from it are 6 feet long.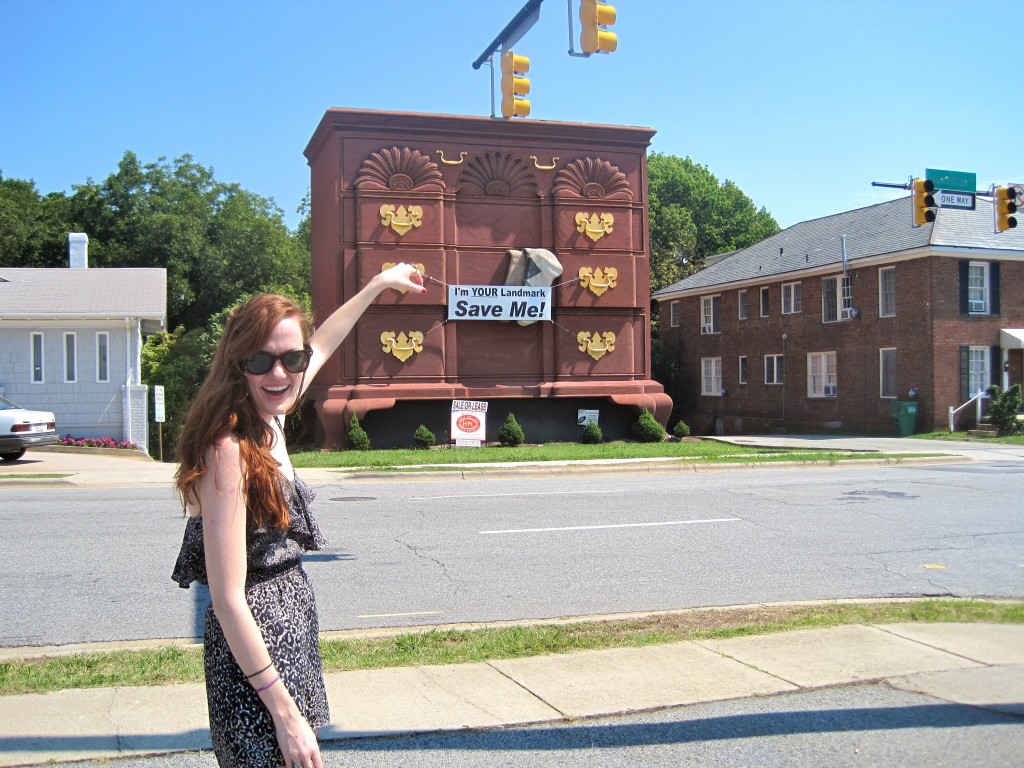 R: Recommended sight, event or experience: I can't recommend enough to young people to study abroad when they can. Don't worry about the money now. You have your whole life to pay it off. If you can study abroad, stay with a host family. My two experiences with host families were so enriching, eye opening and maturing. You don't know travel until you go live in a person's home that doesn't share your culture or worldview. You learn a great deal about yourself in the process.
S: Splurge; something you have no problem forking over money for while traveling: Accommodations near the center of a city. I don't think spending time and money to stay outside a city center is worth it in the end for the cheap accommodations in a dismal neighborhood.
T: Touristy thing you've done: I have probably made a scene or two when I experience bad service abroad. I hate to see foreigners treated differently than the locals when it comes to service, but sadly it is a reality in many places.
U: Unforgettable travel memory: Living with Mauro and Loriana, two Florentines who opened up their home to me on several occasions. Travel invites you to make connections with people so far from our homes and cultures. I could never forget travel gave me my Italian parents.
V: Visas, how many and for where? I have an Italian student visa for my year spent studying abroad. I also have a few credit cards too but I don't think that was the question.
W: Wine, best glass of wine while traveling and where? While studying in Sicily, there was a local wine shop where the man sold his table wine he made in giant water bottles. He only had them once while I was there. The whole experience of watching him transport the wine from wood barrels to oversized European water bottles I think made the wine taste even better.
X: eXcellent view and from where?: Coming upon Scivu beach in Sardinia on the Costa Verde, standing on a sand dune. I felt I found paradise from this perch.
Y: Years spent traveling?: I have been traveling on and off pretty much since I was a newborn. It's hard to stop an addiction.
Z: Zealous sports fans and where?: I went to a Barcelona football match last summer. My friend and I were the only women in our section, at least it seemed that way. While I'm not a big soccer fan, the stadium was packed full of fathers and sons cheering on Barcelona. Spain had just won the World Cup and the energy was undeniable.  
I would love to see the Travel ABC's of: