The travel chain letter has reached my virtual hands. In case you do not know about this project, Tripbase asked travel writers to reveal their three best-kept travel secrets. I was so graciously passed the torch by Top Backpacking Destinations to share with readers my 3 travel secrets.
It seems like a great oxymoron to reveal those secrets in a public posting. The funny thing about almost every place around the world is that someone has looked upon it at some point. We are never the only ones, well maybe in parts of Antarctica or in South American jungles, but that is what is so appealing about travel for me. There is a connection to all places, touristy or not. Someone most likely has stood at some point in history where your feet find themselves. My feet have covered a lot of ground, aching and in pain as I was blessed with the flattest of feet. Regardless of my aches to get places and how I go about traveling, here are my 3 travel secrets.
1.  Scivu Beach in Sardinia, Italy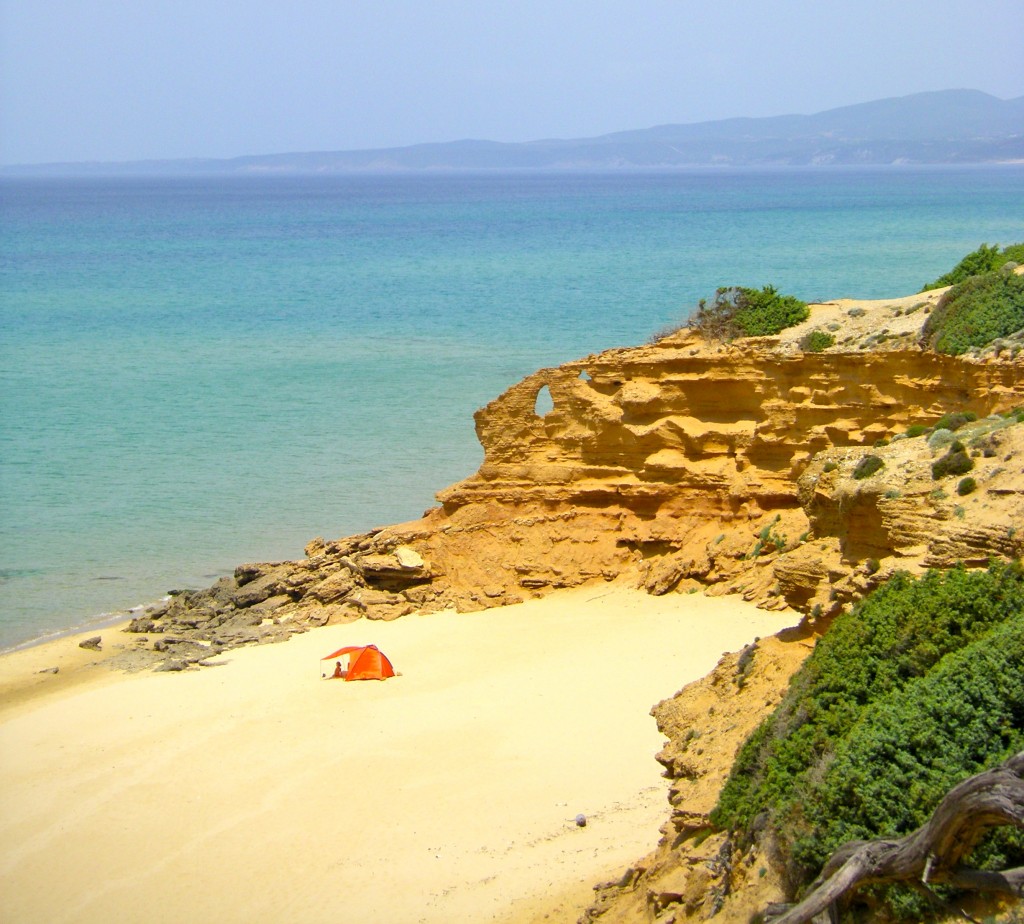 I guess I already let the cat out of the bag on this one by doing a guest post for GoBackpacking on Sardinia's Costa Verde. I had no idea when I set out for Sardinia I would randomly stumble upon this secluded beach. No one had told me about Scivu. No guidebook showed me the way. My only guide was a small little brown sign labeled "Scivu" pointing to the left. I took the turn with the risk that this beach would be nothing special, nothing to write home about.
I had to battle goats on the road in, but reaching Scivu on the southwestern coastline of Sardinia was worth it. At the time, I really did have that sensation that this was all mine. The rusty rose-colored rocks surrounding the coastline closed off Scivu from the rest of the world. The water was in fact the perfect shade of blue-green. I can count on one hand the number of people around me as I sat on Scivu's fine sandy shore. There was this lone bright orange tent camped out on Scivu's sands. I started wondering who was inside, who had found this before me, but I stopped. My mind centered on being in the moment here for I knew this landscape was truly out of this world yet not.
2.  Live With Host Families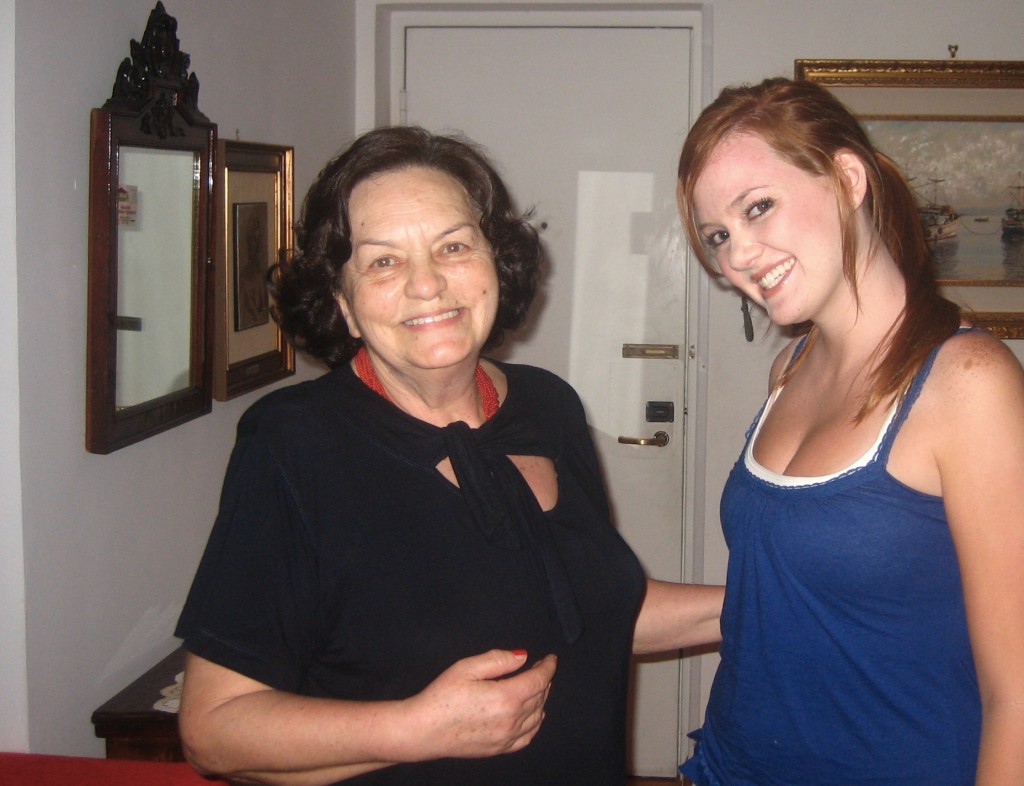 While many do stay with locals when they travel, study, or work abroad, the most I ever learned about travel came while living under the roofs of the people who call those destinations home. When I was 18, I lived with 4 Italian women in Sorrento, the Santostasi family.  My Italian quickly improved, but not fully. I still remember one of the Santostasi's friends making fun of my pronunciation of uscire, Italian for "to go out". I mastered the verb and returned to live with an elderly Florentine couple in Florence for a semester. Breakfasts, lunches and dinners turned into Italian conversation classes.  I learned more about Italy, the Italians and their culture in these two settings than I ever did in a classroom.
If you do have the option abroad to stay with locals, do it. Put your privacy concerns aside. These locals will  introduce you to travel secrets about their part of the world, while giving you family outside of your home. This can also be the perfect cure for homesickness on the road.
3. Corsica In The Off Season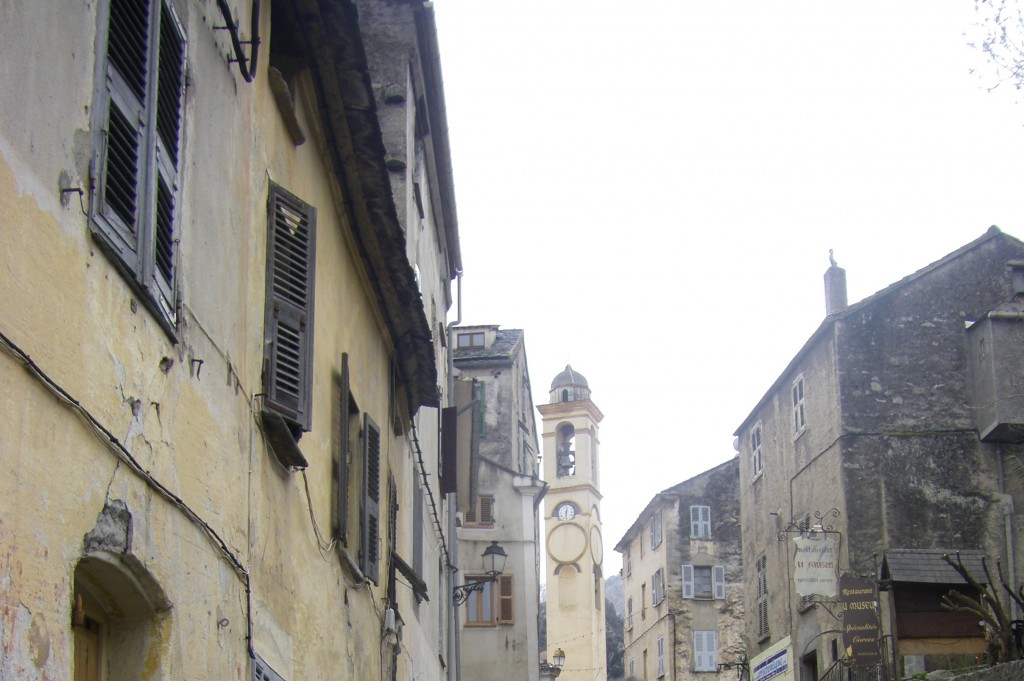 My sister and I embarked for Corsica a few years ago. Most people do not even know where Corsica is. The island rests above Sardinia and is considered a part of France. What is probably quite popular with Italians and the French in summer was dead in early spring. We found ourselves the only people, it seemed, in most towns. While this can have an isolating and boring effect, we both felt just the opposite. I sensed I was a part of something secret, as though I was let in on the mystery of traveling through Corsica in the off-season. Part of that discretion I think came with the languages I heard around Corsica. You know a place is heavily visited when you hear English every other minute. I did not hear English spoken once, a true rarity these days. Well, that is not entirely true. Our bus driver enjoyed singing Avril Lavigne. From the shores of Calvi to the mountainous region around Corte, the island really did have that separating effect, isolating and cutting me off from any connection with other lands.
I started this piece not knowing what secrets I would divulge. I guess they revealed themselves as predictably two island locations and what can be an isolating experience for some of living with a culture outside their own. Maybe I have this dark side to me, wanting to be alone, seeking out the solitary away from the populated. However, like I said in the beginning, no matter where I have been that I find so quiet and secret, most likely someone before me or presently is experiencing that sensation, making me not so detached, but rather extremely connected.