In the harshest of environments, a gentle mountain goat poses for the clicks of a few cameras. He doesn't care I am invading his mountain, a mountain of 14,130 feet. No, he will ham it up for someone who enjoys the camera just the same.
I am on top of Mount Evans in Colorado where the Continental Divide is almost in full view. You can see storms up ahead signaling to me it's time to head down the highest paved road in America. Opened in 1931, the road was originally intended to connect with Highway 285, an infeasible feat, as time would tell. Despite the impossibility, they kept this stretch so that in just 45 minutes from the entrance, I can be in a landscape more align with the upper regions of North America.
Mount Evans lies in the alpine tundra, an environment so harsh and yet it supports life in subtle forms. Cold and dry, the road up to Mount Evans has no guardrail or extra bit of room. If you look down, your stomach might flop a few times over.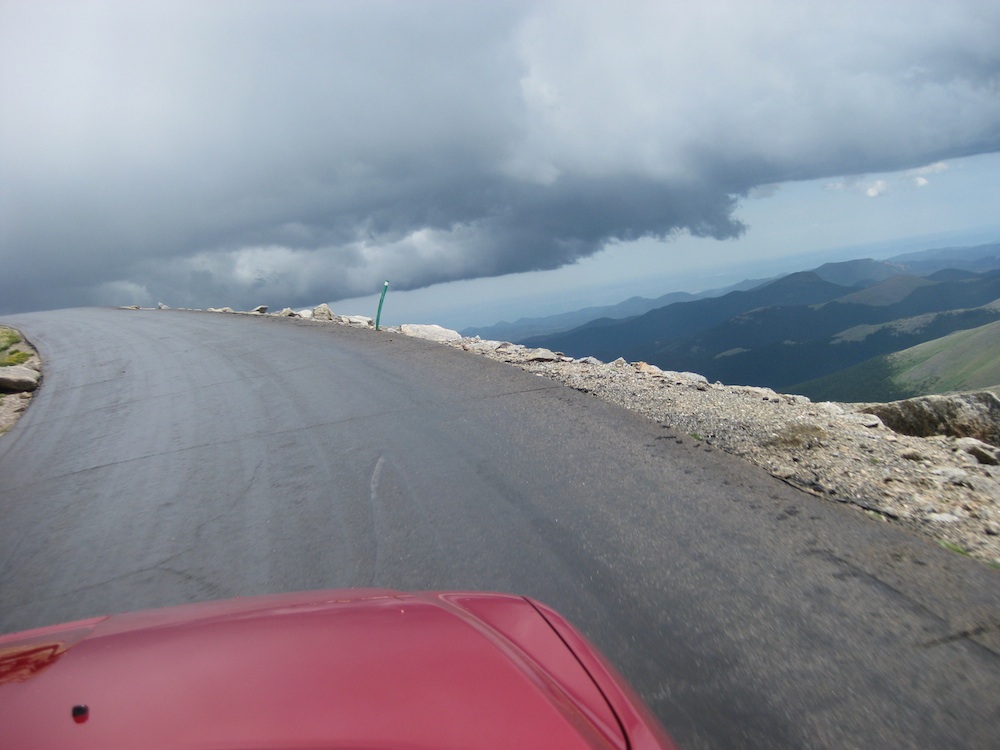 Before leaving this landscape, I spot a batch of bristlecone pine, unique to this area. The bristle cone pine is the oldest single living organism on earth. It has the ability to live for thousands of years. Looking at these trees, I can sense a quiet peace in the midst of a storm and landscape of impossibility.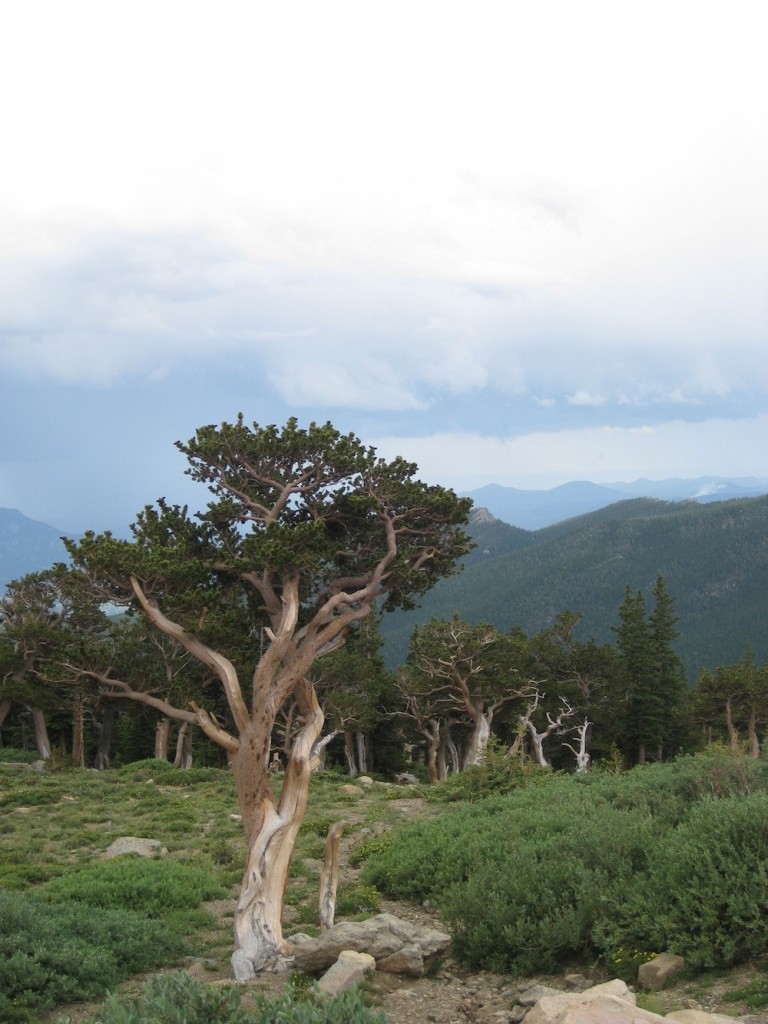 Mount Evans is all about the impossible though. My car shouldn't be up here, but someone thought this view should be shared. Perhaps road planners grew a little overzealous in their plans for this road, but a little piece of the impossible is possible here.