Long days spent in the car have forced my sightseeing to take to the night. Tonight my moonlight moseying brings me to Greece. The blaring neon lights of Broadway along with those stumbling to see the light from bar after bar seem far from any Greece I have envisioned. And then, lit up like a Christmas tree, a lone monument imitating one in Greece stands in Nashville, Tennessee, of all places.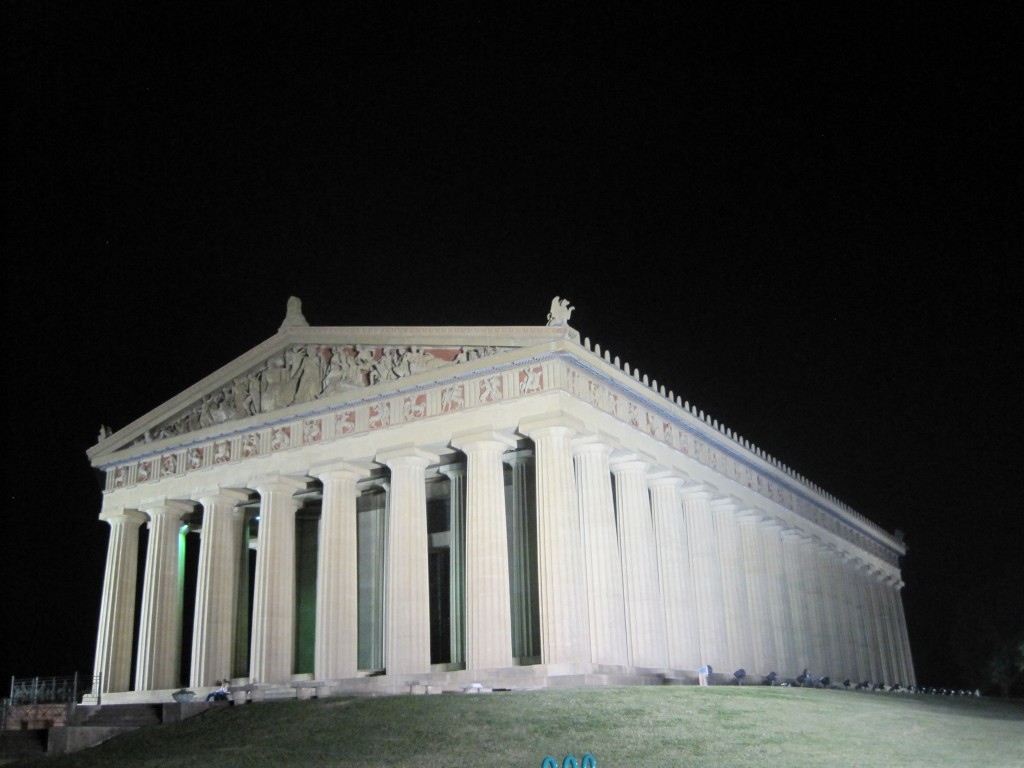 The Parthenon was built to look just like its original in Athens, the one with traces back to 438 B.C. However, this testament to construction and Athena was built for Tennessee's 1897 Centennial Exposition. Like the plaster model, the 1897 Centennial Exposition was a bit of a fake. It was really celebrating 101 years of Tennessee's statehood, as the state's real birthday is in 1896. Lack of funding and a presidential election forced Exposition organizers to wait until 1897. Those who came, some 1.8 million over 6 months, saw a taste of Greece when in all likelihood, they felt a long way from it. Somehow I doubt there is this sign on the original, discouraging skateboarding on the Parthenon.
Standing in Nashville's Centennial Park, the Parthenon doesn't even seem real. Bright white lights set up at night to make certain you can see this structure. It looks almost photo-shopped into the scene, as does anyone who stands next to it.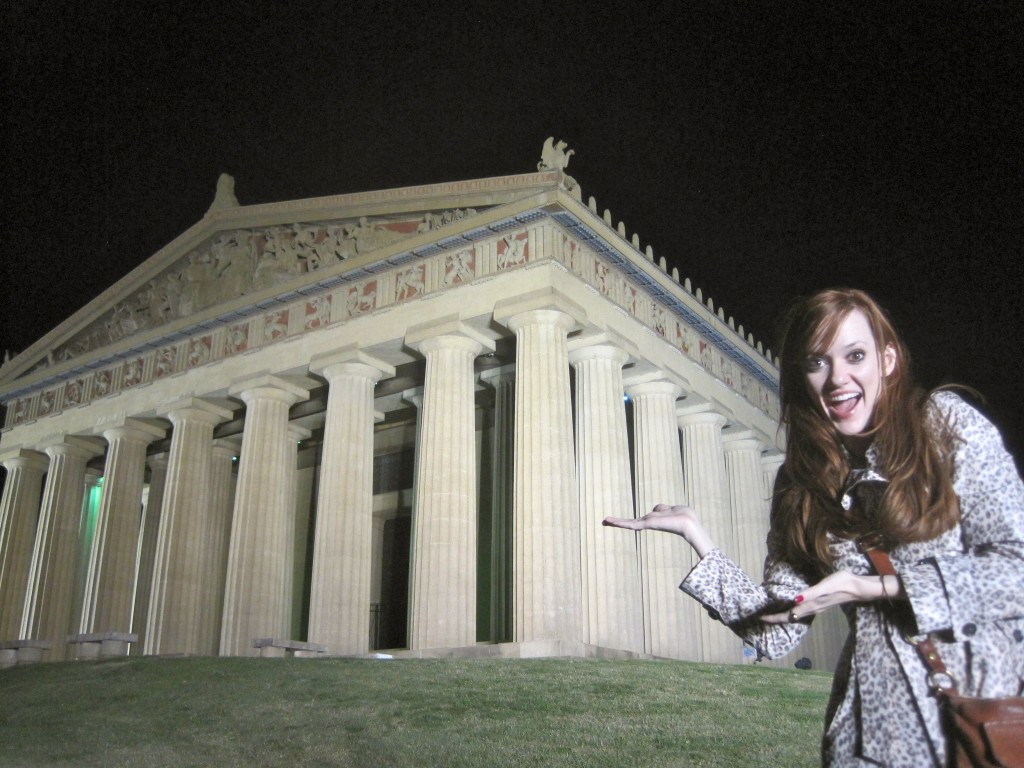 I wander around its giant columns, dreaming not really of Nashville, but of Greece. While a fixture of kitsch in the middle of country music heaven, I think that is what appeals to me about Nashville's Parthenon.
Giant bronze doors block the entrances to the art museum within, open by day but not at night. Lions sneer to make sure you don't try to be Hercules and open one. I back off, but I can't help but look back at Tennessee's Parthenon. It doesn't fit in here, and yet it does, much like the ordinary traveler in any place.