Boats bobbed outside my window on the Bay of Kotor. In between the noise, flashes of light periodically lit up the sky. It was the only light that night, other than my cell phone flashlight and a glowing forest fire on the hill opposite my water view. We sat in the dark for a while, hopeful that the power would return to the town of Perast in Montenegro. We waited and waited, resolving, as my grandmother used to say, that things would look better in the morning. Any yet in the morning, we were still in the dark.
I never really had an urge to visit Montenegro. When we decided to visit, it was mostly out of proximity. Landing in Dubrovnik, we figured the "it's right there" excuse would suffice for spending four days in the tiny country in Eastern Europe. Unfortunately, Montenegro failed to capture my fancy as it has so many other bloggers and writers as of late. I had read all these glowing articles, singing the praises of Montenegro and yet I struggled to find their truths.
The Good
Even in the darkness of travel, there is always some light. Close to the popular Kotor, Perast was described as a mini-Venice in my guidebook and in some ways it did appear so. A large church tower and a handful of crumbling palaces made up Perast. It was quiet, simple and unhurried. My husband and I were excited to check into our hotel in Perast, relax, get some work done and take it easy. And then at 7:30PM, the entire town went dark. Restaurants began lighting already seated tables with candles. Children began playing in the streets, excited over the lack of power. And we retreated back to our room, hungry. With no cash, no ATM in town and figuring credit card machines wouldn't be working in the power outage, we munched on an old bag of chips and a granola bar for dinner.
Twelve hours later and still no power and no one at the hotel desk, we made the decision to leave with missed deadlines looming due to a lack of being able to work the night before and next to no sleep in a hot hotel room. We headed for Kotor, stumbled upon a hotel with an open WiFi connection and booked a room. At 7AM, we went to the front desk, merely to ask if we could check in at 1PM instead of the 2PM check-in time. She smiled and said, "You can check-in in 30 minutes if you would like." The bags under our eyes must of told her all she needed to know. Finally, Montenegro showed us some kindness and I saw what my grandmother meant. Things really did look better in the morning.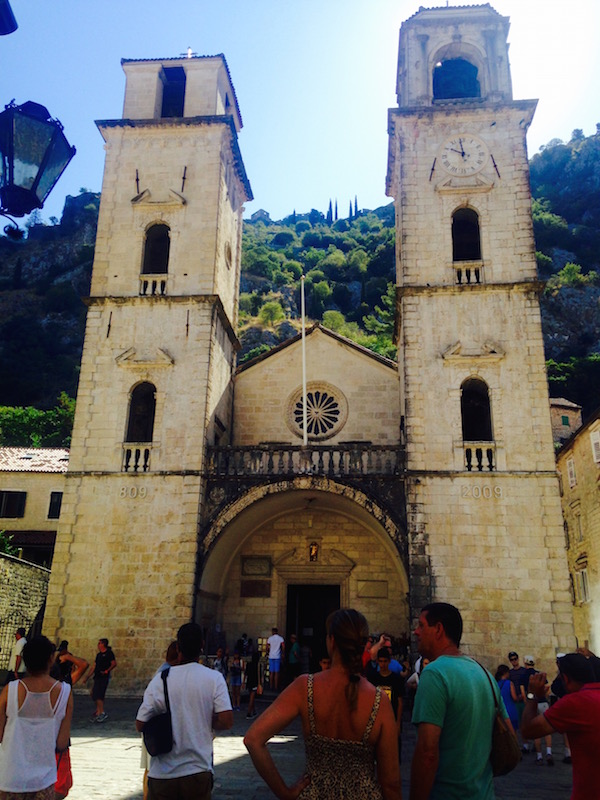 After spending the day sleeping, recovering from a lack of sleep the night before due to extreme heat, we woke up the next morning, resolving to give Montenegro another shot. The nail biting Kotor-Lovcen road was the first good I found in Montenegro. Rising over the city in dramatic fashion, the road itself is a bit of a stomach churner with 25 switchbacks and next to no room for two cars to pass at the same time. We admired the views and for a small window, Montenegro started to grow on me.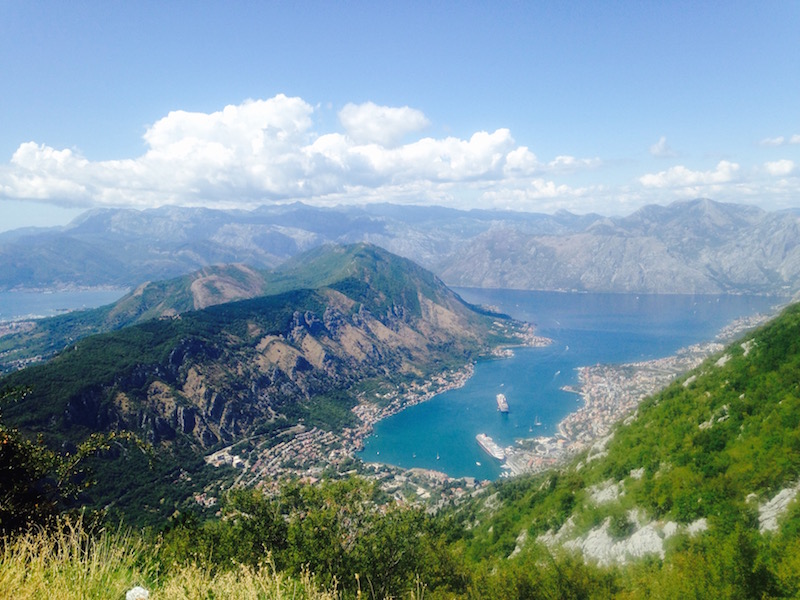 On the other side of the drive, we found yet another mountain road of beauty. With nothing but mountains to admire, I paused for a moment, put the power outage behind me and concluded that there is some good in every place and it happened to be right here.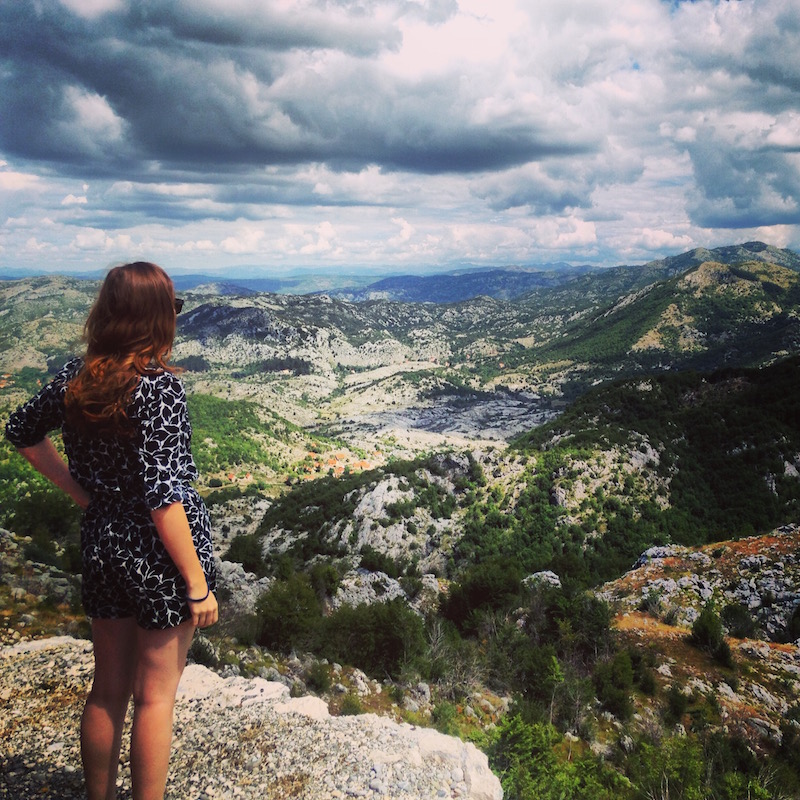 The Bad
What boggled my mind was the attitude of our hotel in Perast. No one came to tell us about the power situation or even give us a flashlight. No one was at the front desk all night. In an emergency situation, you would hope someone would stay the night in case a guest had a medical problem or fell down the flight of stairs in the dark. And yet, we heard nothing. In many ways I felt abandoned by Montenegro, an attitude many people projected onto us throughout our four days in the country. People didn't smile or laugh, except of course our savior in Kotor. After doing a bit of research, it would appear power outages are common in the country. One review of a hotel in Budva explained how the power went out all night one July evening a few weeks prior. I can take the lights going out for a few hours, but when you are approaching almost a day without power while paying the same prices on accommodations as mainland Europe, it's time to get up and go.
The Ugly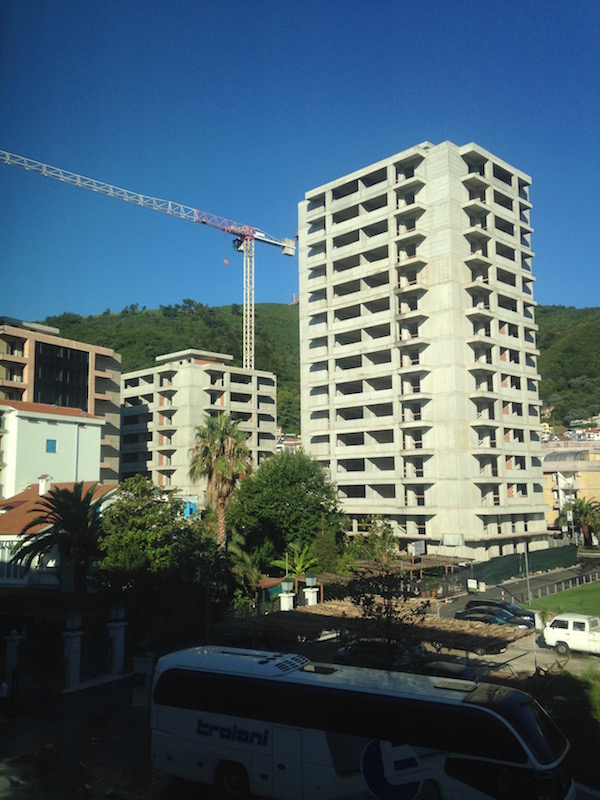 While I can't speak for all of Montenegro, I felt deceived by other bloggers and writers who praised Montenegro as a great beauty. While the country had its moments on the Bay of Kotor, especially the drive up to Lovcen National Park, further down the coast showed me a different face. Abandoned concrete block buildings and mega resorts dirtied what would be a pretty landscape. Widespread development crippled coastlines that would otherwise be great beauties. We stayed in Budva much to my disappointment. Filled with tacky tourist shops, clubs and one of the smallest old towns, I questioned why so many told me to come here. The main attractions all consisted of tiny historic towns, hard to find in the midst of their modern, developed exteriors. Sveti Stefan is one of the top places to see in Montenegro and you can't even see it. It's a closed off resort that can only be photographed from outside.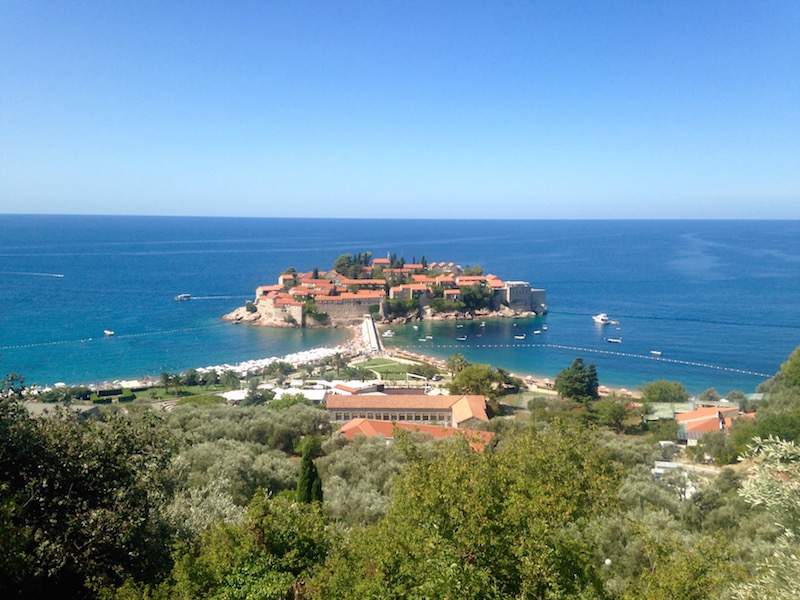 On our last day in Montenegro, our hotel clerk in Budva stopped us like thieves for trying to bring in water and a lone bag of potato chips. A two-hour wait to cross the border back into Croatia the following day sealed my fate with Montenegro. We were never going to get along once the lights went out and perhaps that's just fine. You can't believe everything you read but things always do look better in the morning.
Have you been to Montenegro or a place that you read glowing reviews only to feel like you have been deceived?