The last place you will find me this time of the month is an indoor shopping mall. It is a place all should avoid for fear of being spritzed with the latest scent by a celebrity or for fear of being rundown in the parking lot by an SUV. However, the first place I found in Milan was just that, the original indoor shopping mall, Galleria Vittorio Emanuele II.
What would become Milan's idea of a shopping mall in the 19th century, the Galleria Vittorio Emanuele II opens up to a dramatic archway. Within a ceiling of steel and glass, you can still spot the heavens. It's design takes on the shape of a crucifix for what I believe to be purposeful. We all need divine intervention when braving an indoor shopping mall.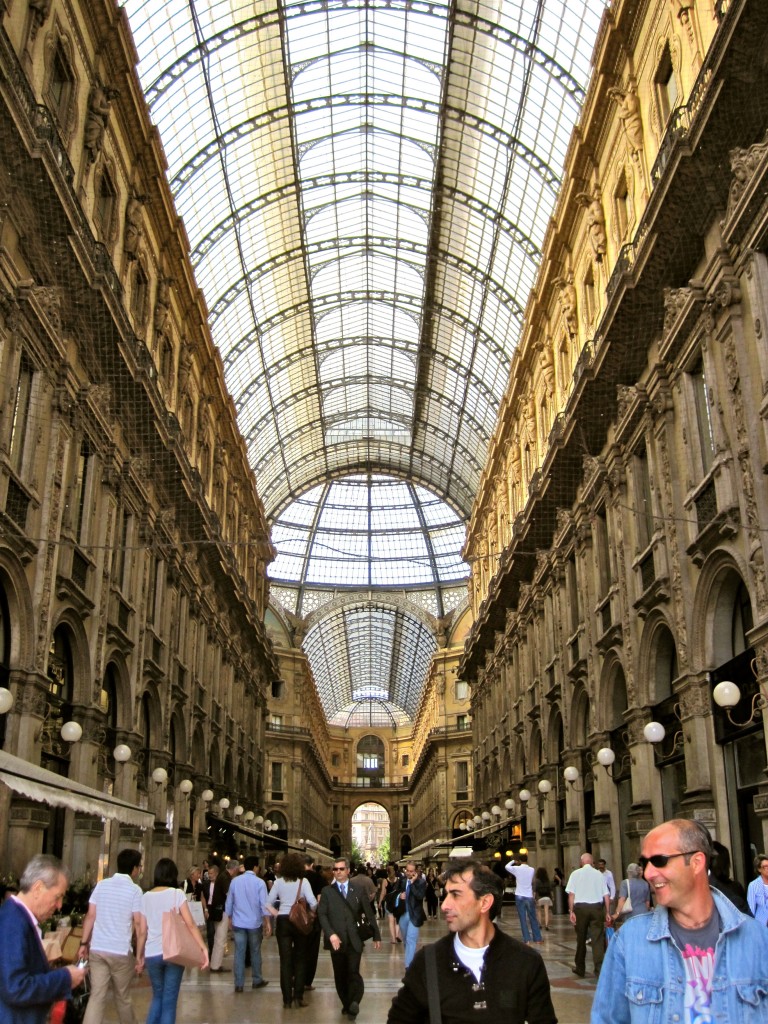 The designer of it all, Giuseppe Mengoni, died just days before he could see his creation opened to the masses of Milanese. It always seems creators of great works of art and architecture often never get to fully appreciate them. Something tells me Giuseppe probably didn't anticipate these fashions to grace the interior of his work.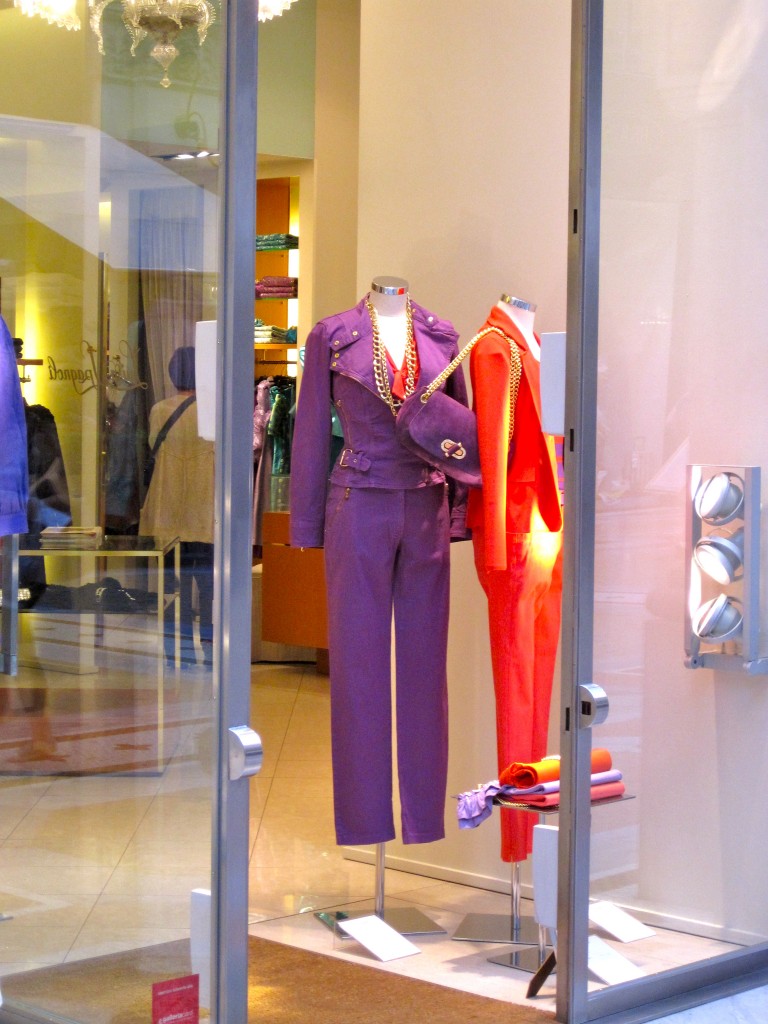 Today's Galleria Vittorio Emanuele II is a melting pot of this fashion-forward town and every tourist who has decided to give this commercial city a chance. A gaggle of Buddhist monks even stop to admire the windows of Prada.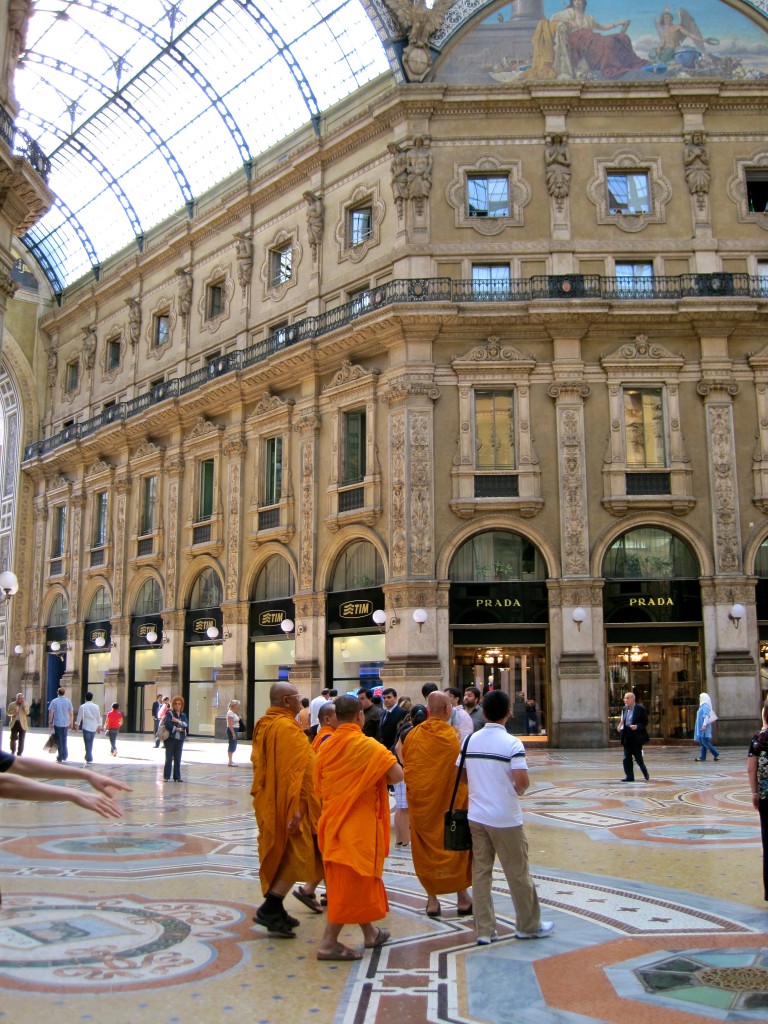 And yet just off of this monumental indoor shopping mall is the city's center of faith, the Duomo. The Gothic Cathedral is so detailed, covered in saintly statues, flying buttresses and spires, that I could stare at it for hours and never fully grasp its entirety.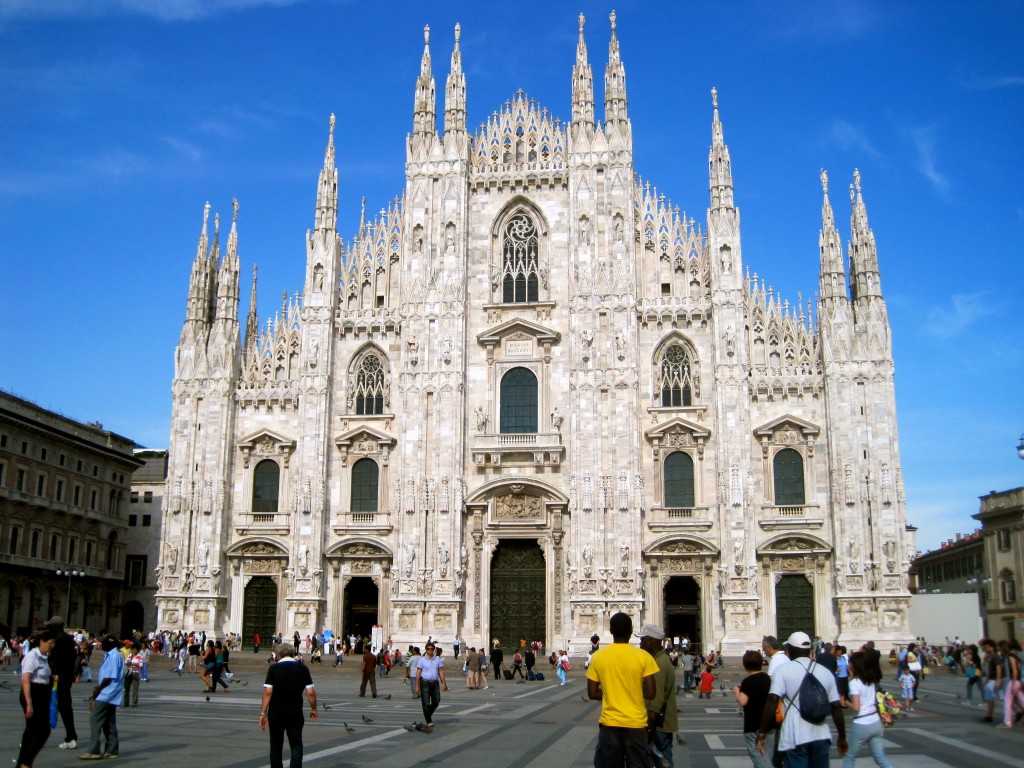 I enter what is said to be the fourth largest church in the world, a place of worship that can hold 40,000. I am drawn to my feet, where a pattern of red, black and white marble flooring infects the entire interior.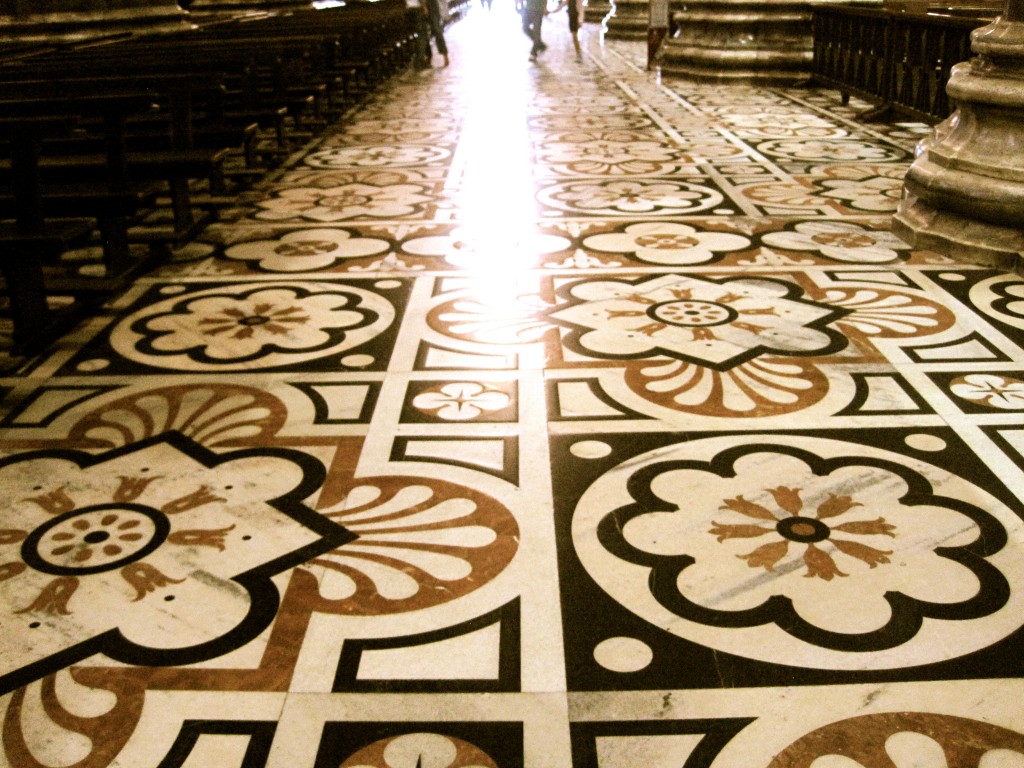 Begun in 1386, Milan's Duomo boasts 135 spires and over 3,000 statues. It holds a 4th century baptistery where Saint Ambrose supposedly baptized Saint Augustine. Travelers know of the saint's famous quote, "The world is a book and those who don't travel read only but a page." The quote is about as overused as a kitchen dishrag, but at the same time incredibly accurate. I could live knowing the evils of the indoor shopping mall or believe a church is just a church, but thankfully I have traveled to Milan and seen this is not always the case.
I am standing in the middle of a structure that took five centuries to create, a place where no detail was left unturned. Right next-door is a shopping mall, intended to beautify not complicate. I might not want to enter a shopping mall this time of the year, but I would gladly enter Milan's idea of what retail should be. And I would know that I will get out alive with a crucifix over my head. Milan wishes you were here…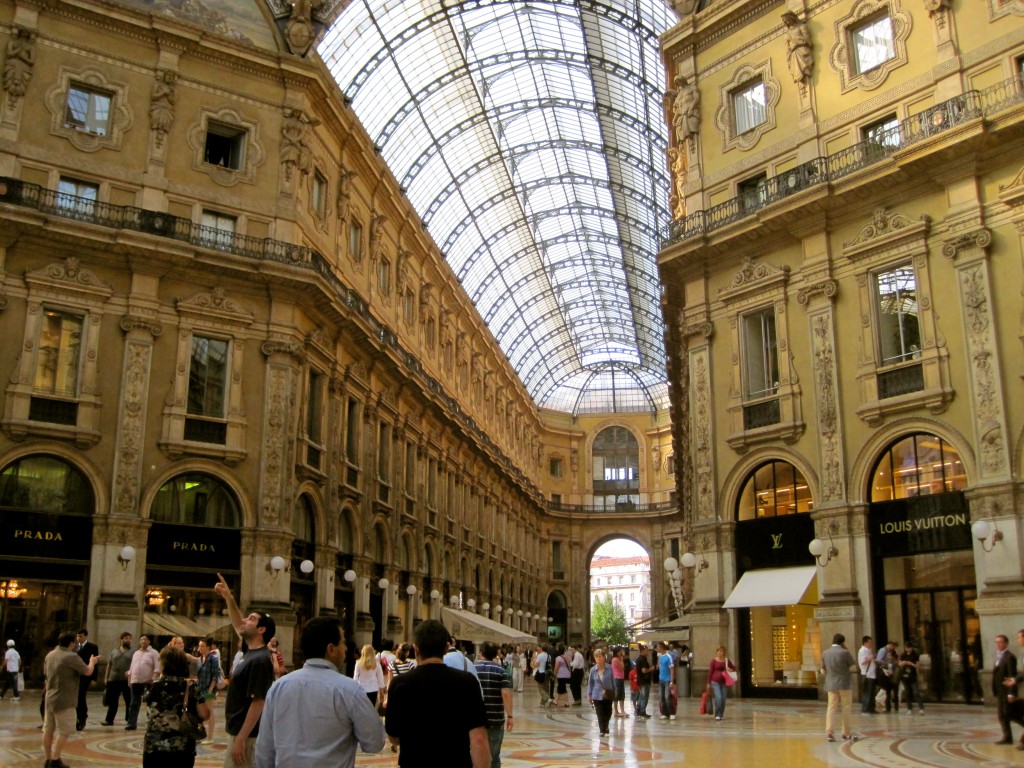 Have you been to Milan?