I gaze up on a baseball bat measuring 120 feet tall and weighing around 68,000 pounds. Its proportions, to say the least, are monumental. This replica Babe Ruth baseball bat leans ever so nonchalantly against the Louisville Slugger Museum, where the famous Louisville Slugger has been made since 1884. It doesn't surprise me that a city with baseball bats to the moon and products fit for Major Leaguers is truly in a league of its own. In fact, there isn't just one way to say Louisville. It is a tongue twister and a back of the throat gurgle. Is it pronounced Luhvul, Loouhvul or Looeyville? Just as there is more than one way to pronounce this city on the southeastern bank of the Ohio River, there is also more than way to define it.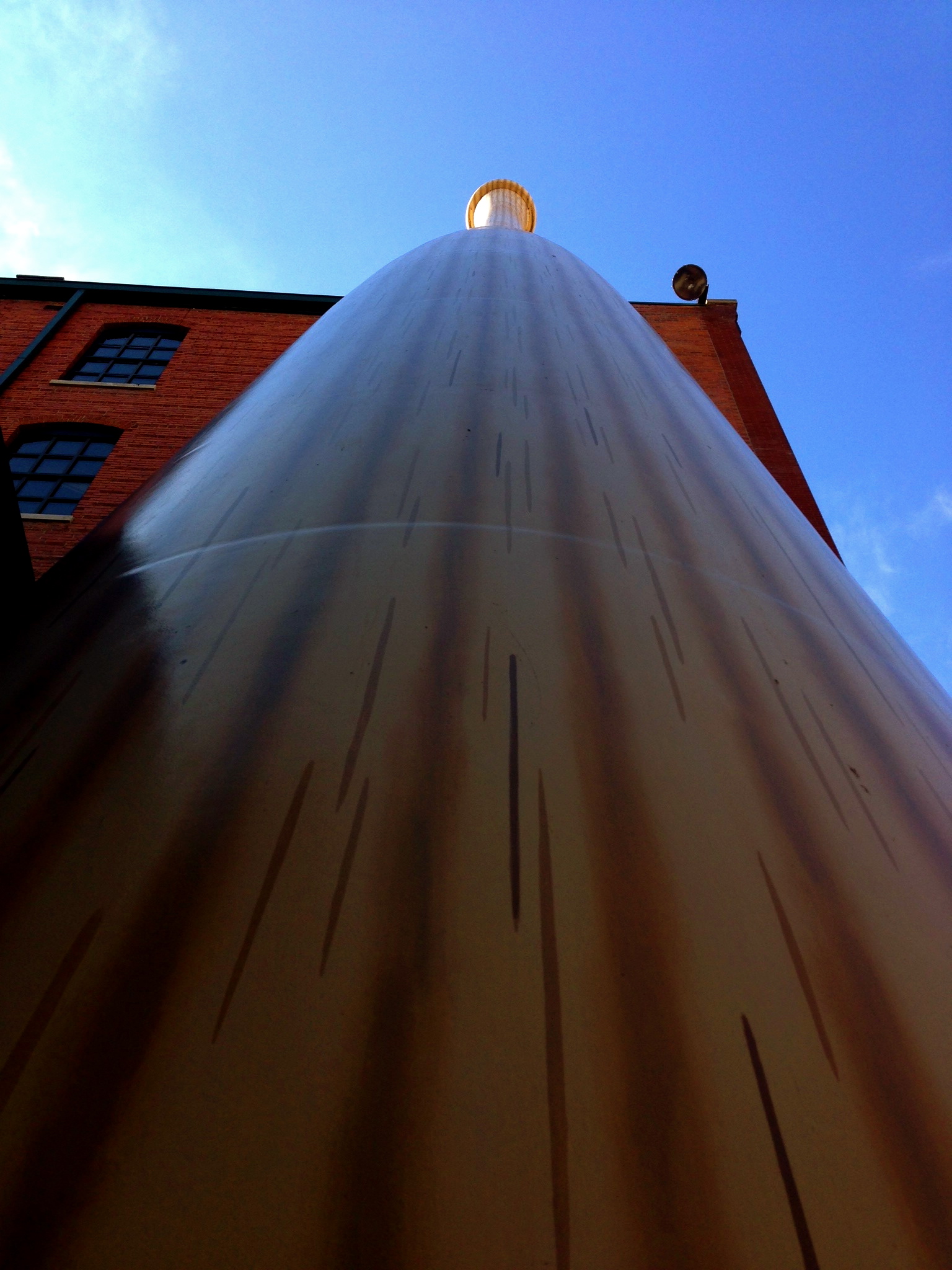 Named for King Louis XVI of France due to his help during the Revolutionary War, Louisville was founded in 1778. Crumbling buildings whizz past my window view. It is clear this city's story is forever unraveling itself. Louisville was long thought of for its strategic location at the Falls of the Ohio, functioning as a major shipping center in the days of Westward Expansion and a Union base during the Civil War. It is no wonder that at this confluence of water, land and the West, Louisville has produced a compilation of stars, from Muhammad Ali, Diane Sawyer, Hunter S. Thompson to a U.S. president or two.
After a tour through the Louisville Slugger plant with mini bat in hand, I head for Churchill Downs, sadly without a funny hat on my head. I had long pictured Churchill Downs, home to the world's most famous thoroughbred horserace, the Kentucky Derby, plopped down in fields of Kentucky bluegrass. I'm surprised to find the site of the most exciting two minutes in sports right smack in the city. It will only be a few months time before aristocrats descend upon Churchill Downs with their funny hats to watch the winner get crowned in 554 roses. They will do it, all while consuming 100,000 mint juleps. I find Louisville is all about tradition, about doing things a certain way, as it has been at Churchill Downs since 1875.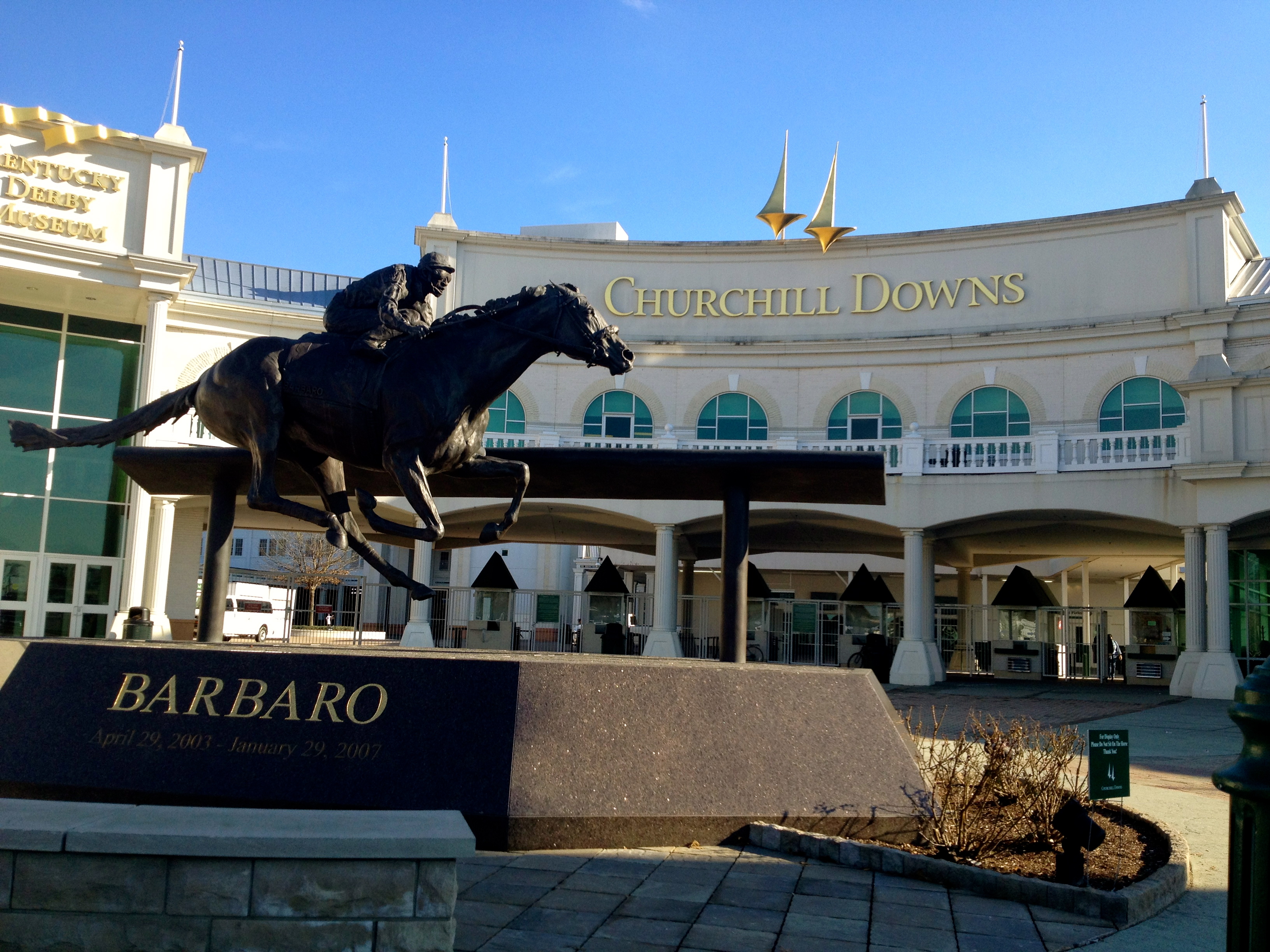 And while the rich and famous await heading to Louisville in May, I am more interested in seeing how a simple man built up a fried chicken empire. I head to Cave Hill Cemetery, home to notable Louisville locals throughout history. Dedicated in 1848, the cemetery acts as the final resting place of Colonel Harland Sanders of Kentucky Fried Chicken fame. The Colonel didn't start his business fresh out of school or even at middle age. Rather he began franchising his pressure-cooked fried chicken when most people his age where retiring to nursing homes. As it reads on his grave, the founder of the Kentucky Fried Chicken Empire looks out in a bronze bust form for eternity, proof that it's never too late to start an empire no matter your age.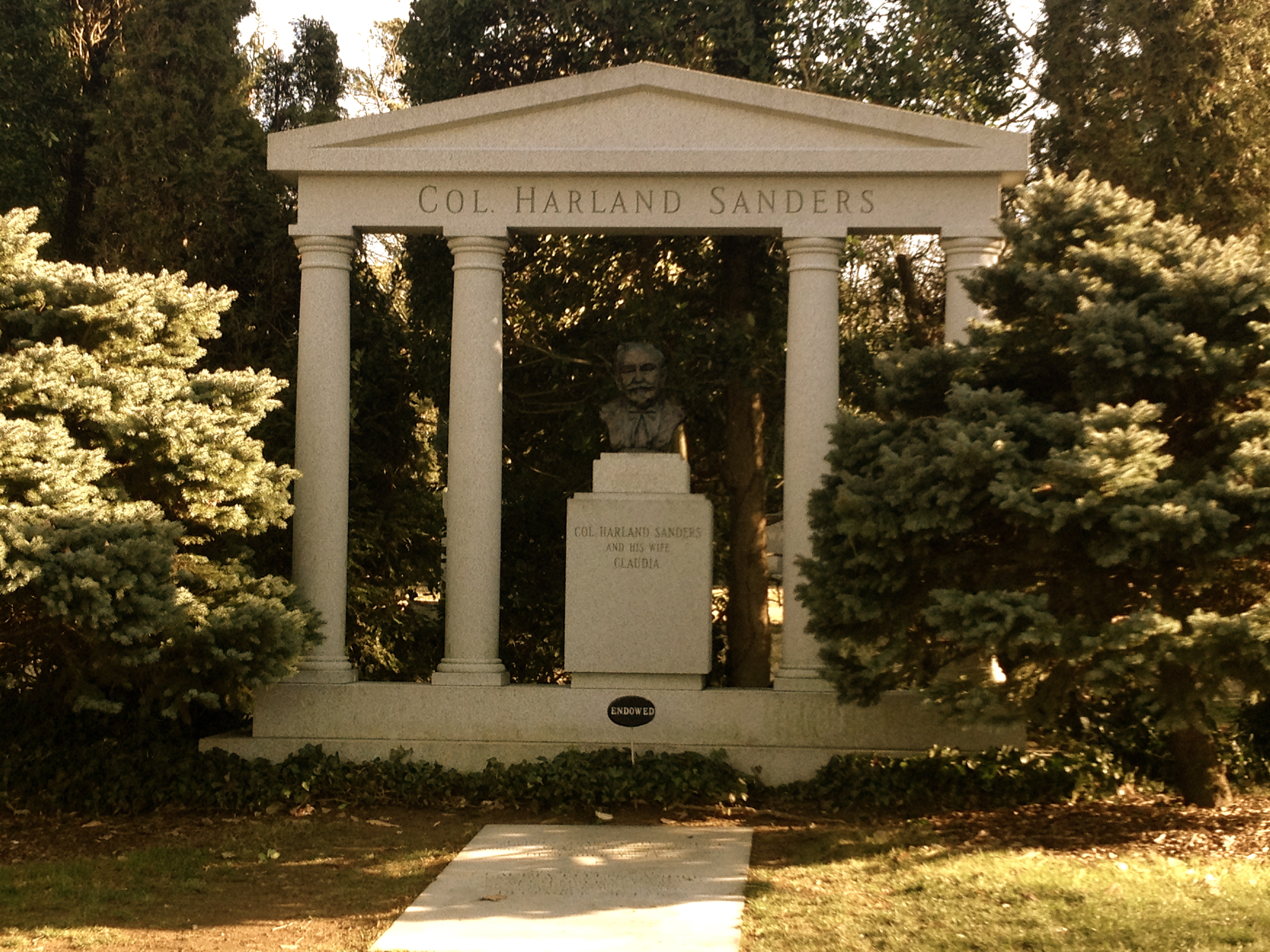 I check into the Brown Hotel, another Louisville icon. The historic hotel is one where you could sit in its lobby and never fully appreciate all of its details, from the hand painted, coffered ceiling to all of the mahogany furnishings. Built in 1923 by J. Graham Brown, the hotel would become a magnet for the famous and prominent throughout the 1920s to the 1950s. Guests have included Harry Truman, Joan Crawford, Muhammad Ali and Elizabeth Taylor just to name a few. The classic English Renaissance architecture was also on display for the film Elizabethtown starring Orlando Bloom and Kirsten Dunst.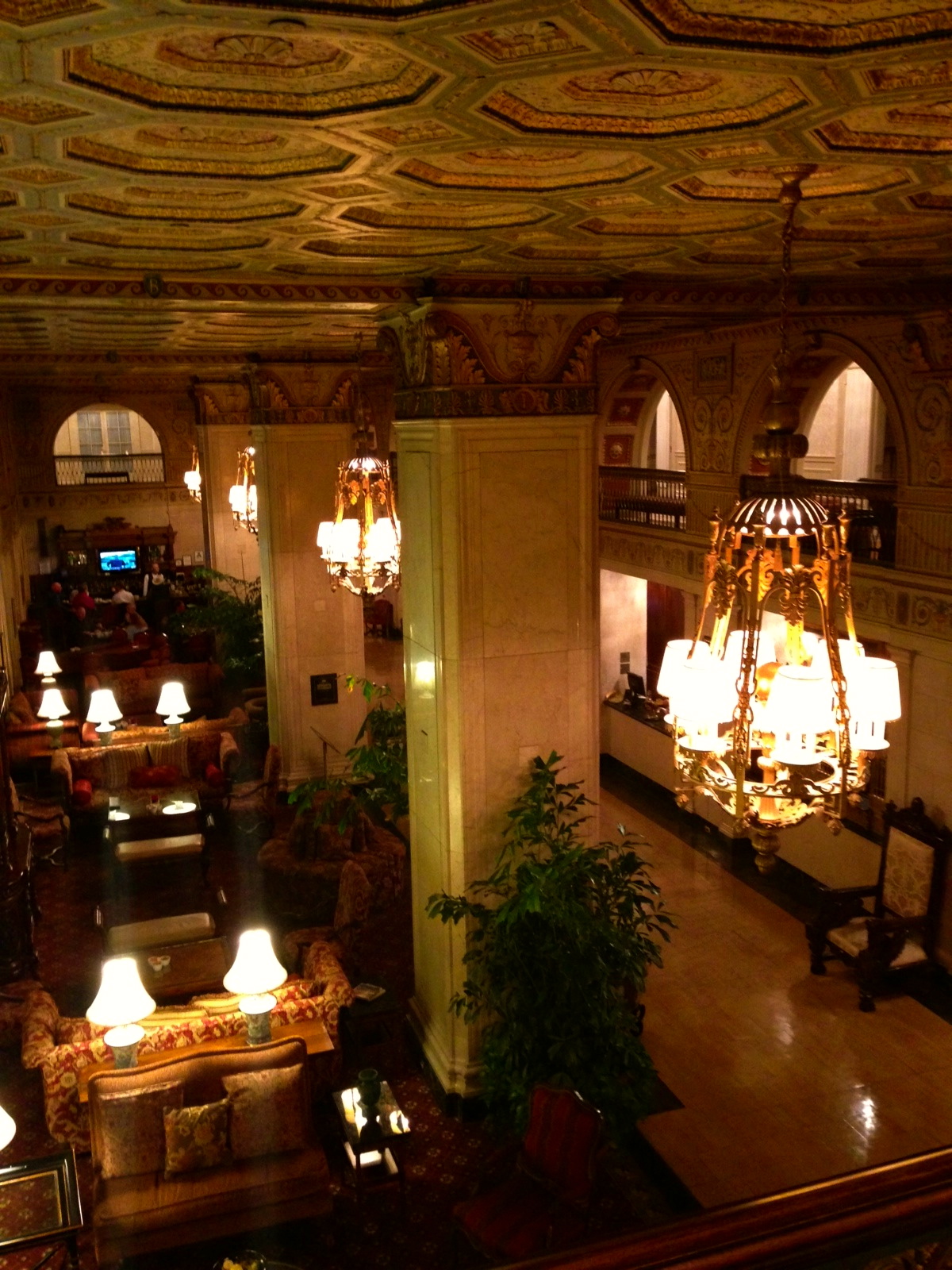 I can't resist a hotel that has such a story to tell like the Brown Hotel. I can hear those stories whispering throughout the lobby, hallways and even in the old timey elevator. All of this chatter has me working up an appetite for the hotel's famous sandwich, the Hot Brown. The opened faced sandwich features roasted turkey breast drenched in Mornay sauces and Pecorino-Romano cheese. It is then baked until it reaches that appropriate golden brown color. For good measure, bacon and tomatoes are added at the end. The Hot Brown was born to feed the ballroom dancers at the Brown in the 1920s. They need something hearty after a night of dancing and probably drinking so Chef Fred Schmidt came with this creation. While you can order a Hot Brown all over Louisville, the original and arguably the best form of this monster sandwich is dished out at the Brown Hotel.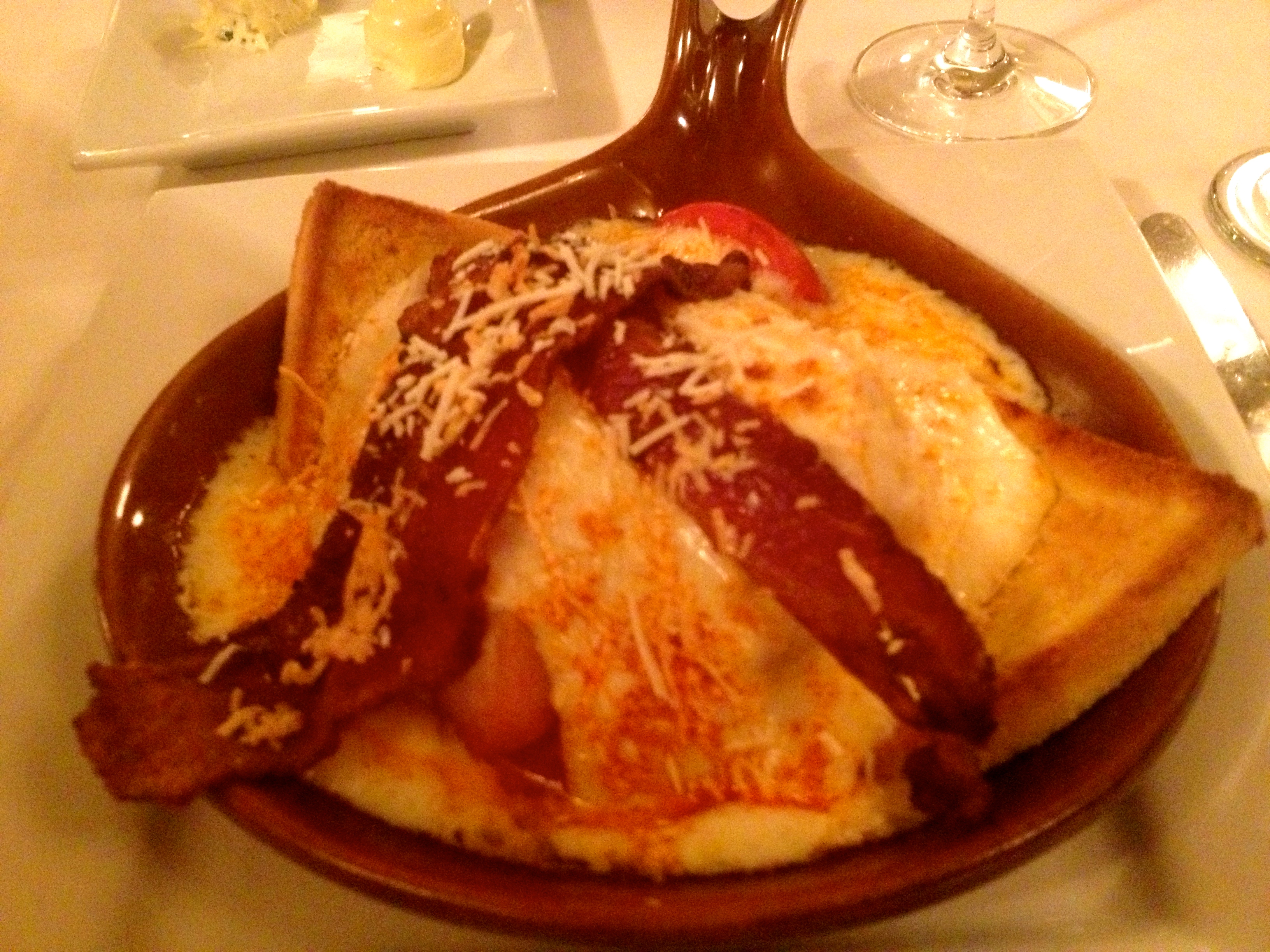 With a Hot Brown in my stomach, moving is next to impossible. Good thing my room is just a short walk to the elevator away. First and foremost, Louisville has to remain ingrained in my memory forever with a proposal of marriage in the Brown Hotel's Crystal Ballroom. I say yes to both the proposal and to Louisville, a city so multifaceted and intriguing that I would return even if I didn't have sentimental reasons and bourbon drawing me to the banks of the Ohio River.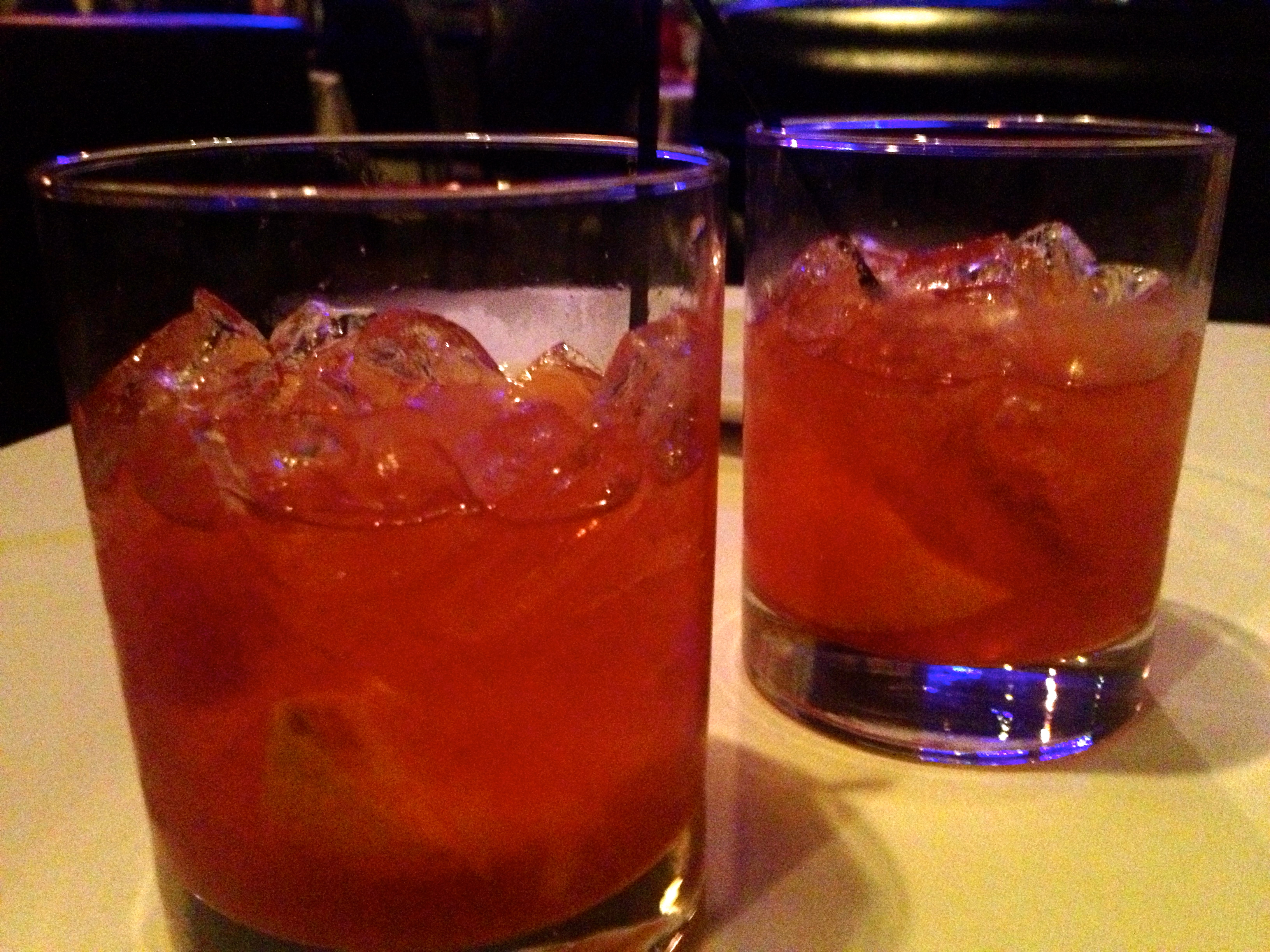 Have you been to Louisville?