After graduating from California State University, Chico with a degree in journalism, Christine worked in high-tech PR and social media in Silicon Valley for six months. However, she wasn't ready to succumb to cubicle life just yet and she's currently blogging, soaking up the sun and attempting to parler Français in Nice, France. She's also walking a heck of a lot of stairs every day. You can read more at C'est Christine and follow her on Twitter at @camorose. I wrote a post a few months ago sharing my favorite views when I travel. Now, I present you with Christine's  favorite views from above.

When you say you're from California, most people expect something exciting. You either live a) on the beach, b) in the Hollywood Hills, or c) in the mountains surrounding Lake Tahoe or d) on the steepest street in San Francisco.
Try e) none of the above. I grew up in the Sacramento Valley, otherwise known as the place where all the almonds are grown. Here's the thing about valleys: they're flat, boring and hot as hell in the summertime.  No dramatic landscape with jaw-dropping cliffs or steep slopes for us, no sir-ee. Just flat land and crops as far as the eye can see.
Thus, I get a little giddy whenever I get the chance to look down on things higher than a second-story window. When traveling, I usually seek out any opportunity I have to see the world from above. Here are a few of my favorites.
Hiking the Incline
I discovered this gem when living and working in Colorado Springs for a summer—it's located just a few miles away at the base of Pikes Peak. The dramatic uphill hike is a favorite among locals on weekend mornings and a training ground for residents of Olympic Village. It gains about 2,000 feet in elevation over the length of about one mile. The first time I tried it, I got dizzy and faint as a result of altitude sickness:  that's how high you go, ending at about 8,500 feet above sea level. I could barely walk for the next few days because my legs were so sore. But I tackled it every Saturday that I lived in Colorado Springs, because the view is just as addicting as the workout.
Paragliding above Neuschwanstein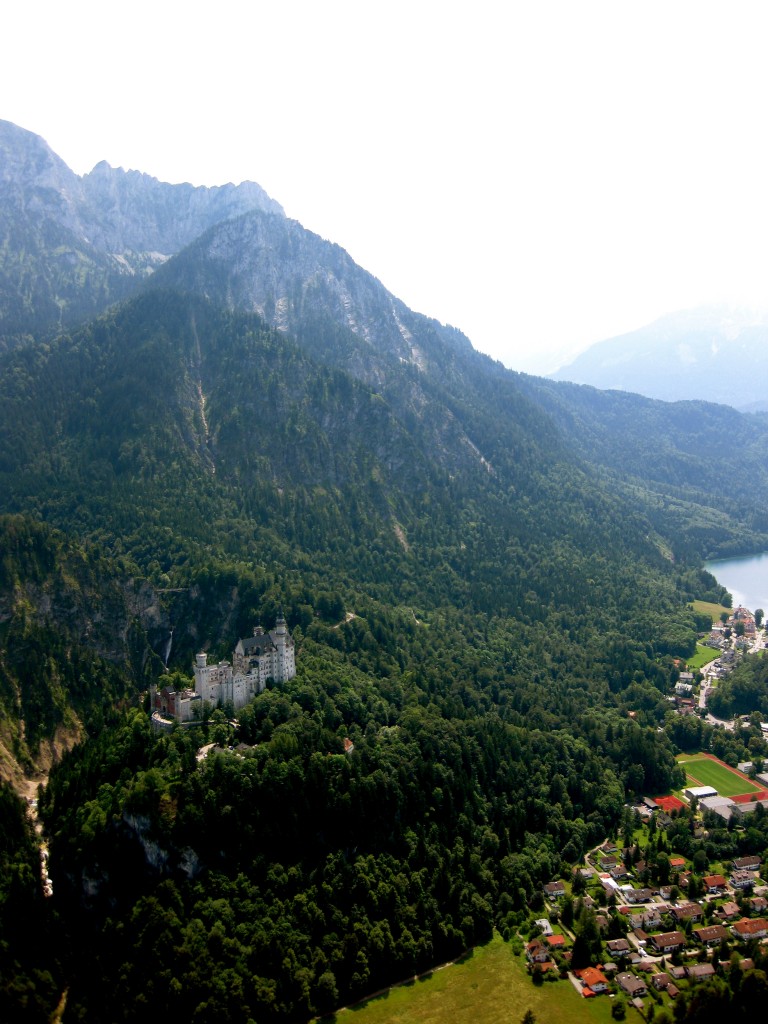 After you complete a paragliding jaunt above the castle that inspired the one at Disneyland, you receive a certificate that proudly states: "Now I Know Why Birds Sing." After the amazing, panoramic views of the Bavarian Alps, you'll have no doubt in your mind. You're able to gaze at luscious pastures, clear lakes, tree-covered hillsides and adorable German houses. Plus, the sensation of flying—completely controlled, with the wind in your hair—is unlike anything I've ever experienced. Use Mike's Bikes Tours in Munich if you want to get a birds-eye view on Neuschwanstein Castle—and a bike ride through the hills—instead of just the underwhelming tour of the interior.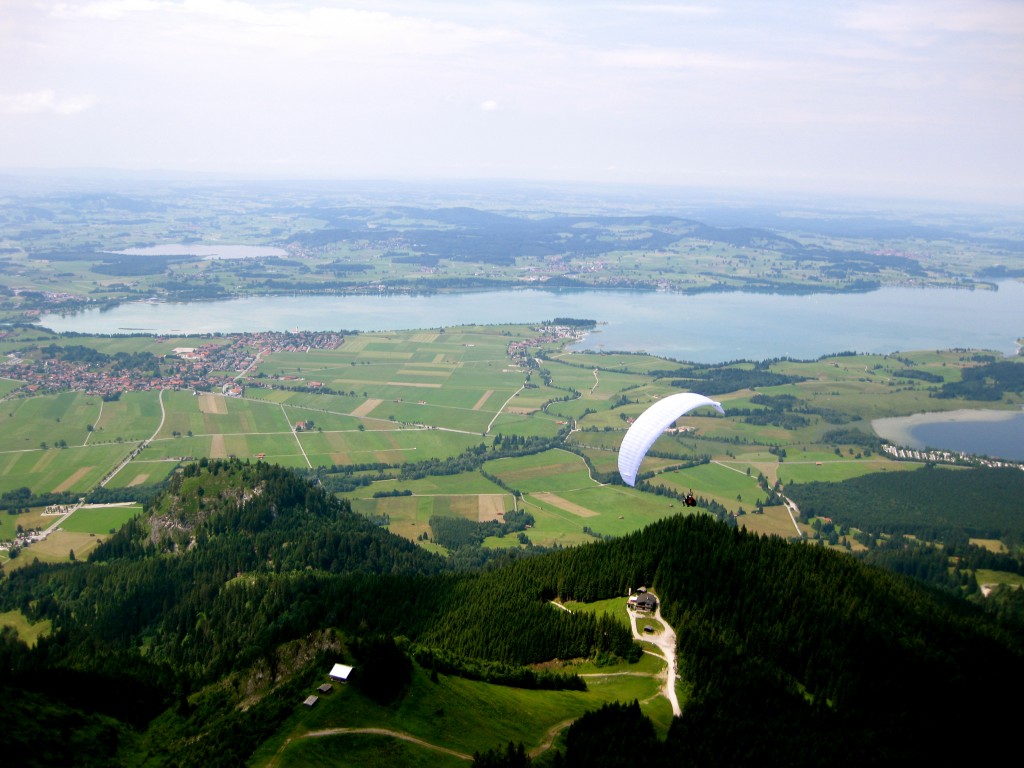 Heading to Jungfrauhoch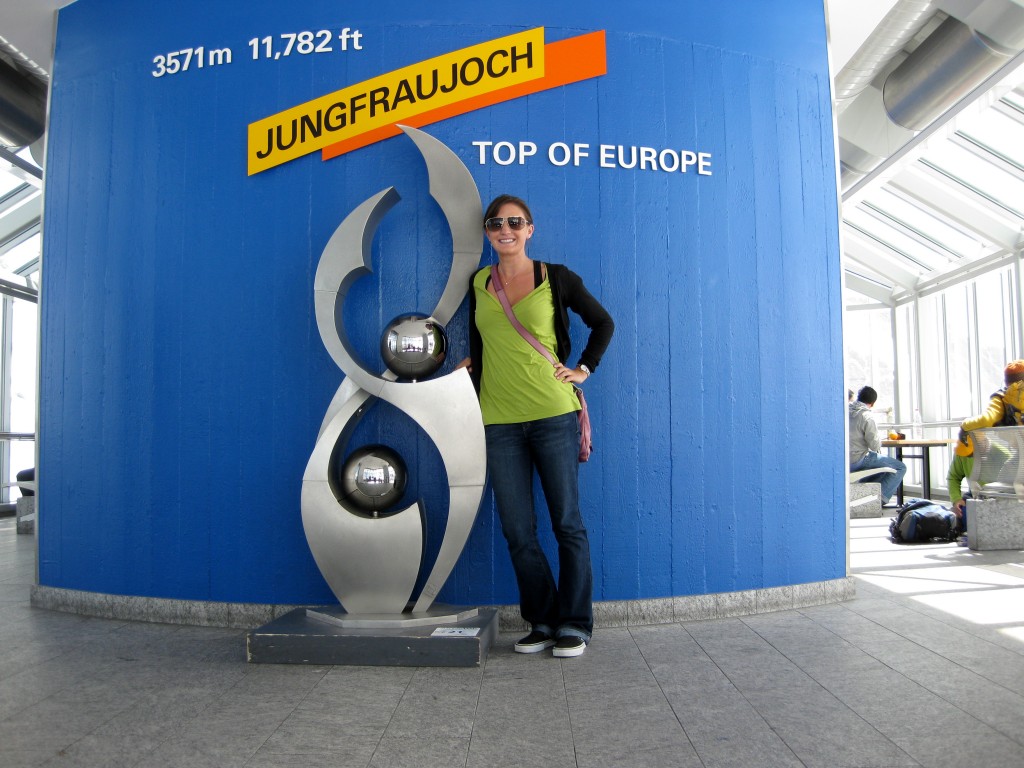 It takes three trains to get to the "Top of Europe" but the breathtaking view of the Swiss Alps is certainly worth the trek.  It is unspoiled snow as far as the eye can see on one side, with snow slowly giving way to green hillsides on the other. At 11,782 feet, you're at the highest point in Europe with year-round snow and perfect views.

Going Around the London Eye
I'm a sucker for Ferris wheels, so the London Eye was literally the only thing I wanted to do the first time I went to London in 2007. Of course, it was closed the entire month of January—including the weekend I was there. I made it a priority the next time I visited London—and checked to make sure it would be open—and it didn't disappoint, despite the gray skies and constant rain. It's thrilling to see the London landmarks, like Big Ben and Buckingham Palace, from above. It's not a true Ferris wheel experience—rather like you're in a very large, slow-moving glass room—but it's still a worthwhile way to see the city.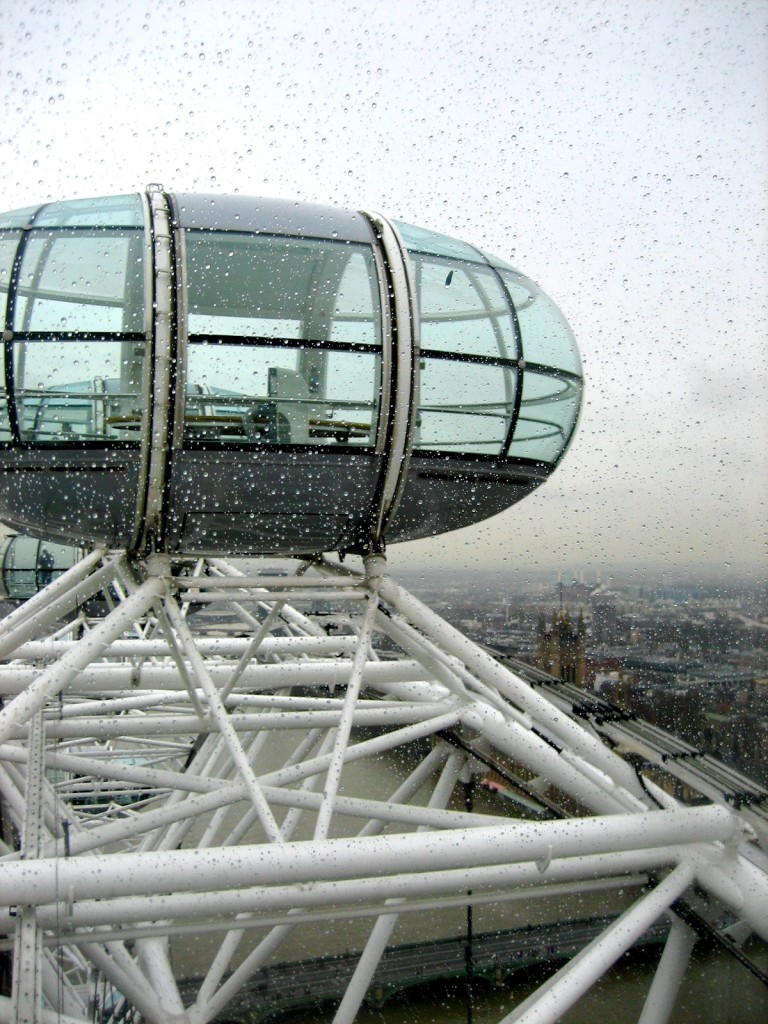 For more from Christine, don't forget to check out her blog C'est Christine.