This past weekend, I attempted to look at a small piece of the world from a high vantage point. A muddy road and my friend's car did not mix however and I never received that vision of a great height. There are countless high points everywhere. This happened to be in the middle of America so I doubt I missed much (sorry to any mid-western I just offended). As we moved like a slow-moving, bumpy rollercoaster through an endless stretch of squishy dirt, the notion of actually not making it there set in and we turned the wheels towards lower and drier ground.
Even though I missed the view, I started picturing  those great travel views I have reached. They are countless in number and my list is always going to be incomplete, but these views at such great heights have become some of my favorites. Perhaps someone can help me out here. My memory is failing, but I recall reading an author in college that said you must go to the highest point in every city to get to know that place, for it is the only way. I guess I am of that same opinion. Something always arises in me upon viewing a place I have never seen before at an elevation. It is inspiring, but also memorable. On flat ground we remember looking up. On high ground, we remember looking down in awe. I guess it is that complex with wanting to fly. At any rate, here are some of the high points of my travels.
Caltagirone, Sicily
I begin with Caltagirone in Sicily. After climbing endless ceramic tiled stairs, this is what I saw. The view reminded me more of something out of Mary Poppins than in Sicily. At any moment I expected to see Julie Andrews soaring away in the sky by umbrella. The air was foggy and misty, making this view truly memorable.
Mauna Kea in Hawaii
While our rental could not make it to the top of this volcano on the Big Island of Hawaii, my sisters and I did climb to the top of a nearby volcanic mini mountain. This view reminded me of something in the western United States, but really I was in the heart of a tropical island.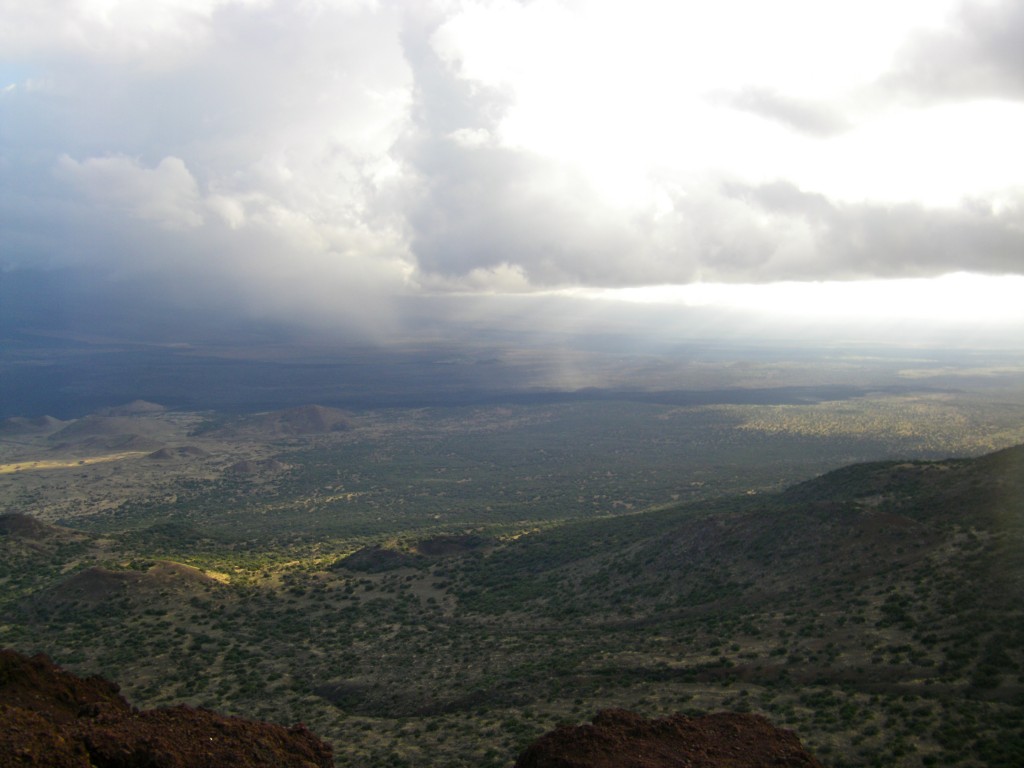 Top of the Duomo in Florence, Italy
On my first few days studying in Florence, my roommate and I decided to climb to the top of the famous Duomo, Brunelleschi's marvel. A sea of red-orange roofs and creamy buildings surrounded me. The color palette was no doubt like that of an orange creamsicle. Florence could truly be understood and seen from this height. The entire city was within reach, every corner, every landmark.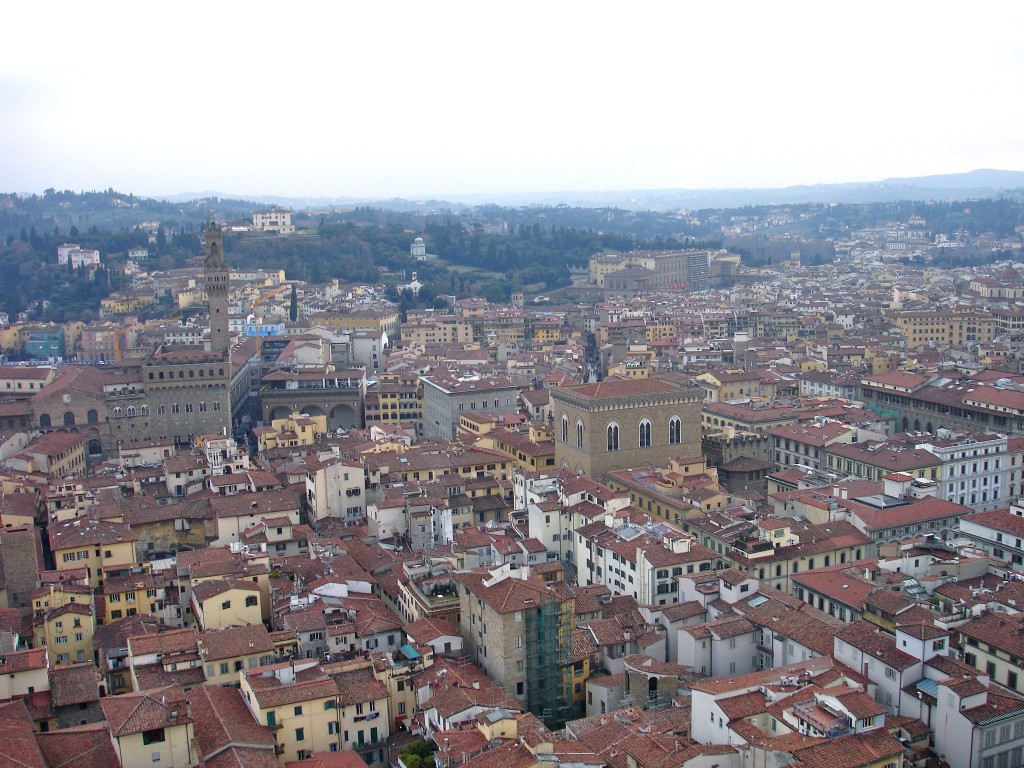 Red Rocks Ampitheater in Colorado
I have to include a view from my hometown. This view is of Denver from the top of Red Rocks Amphitheater, a natural concert venue laid out in between two giant red rocks. It encapsulates everything that is Colorado, plains and city to the east with massive mountains to the west.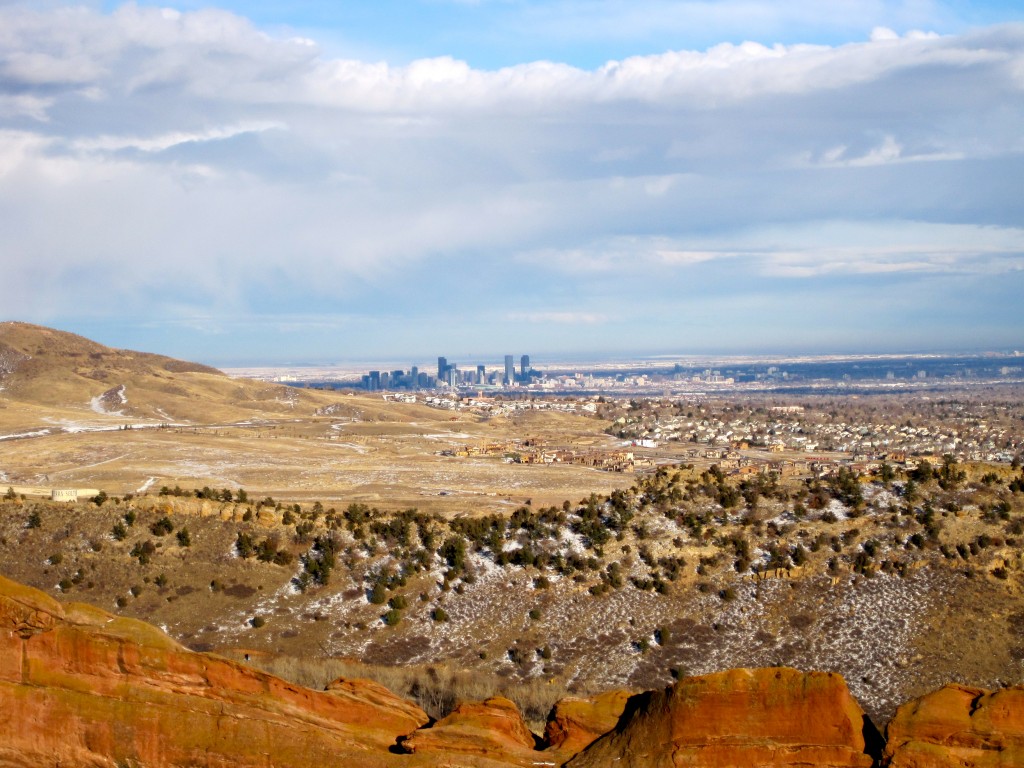 The Hercules Monument in Kassel, Germany
Sometimes, if a city does not have an impressive vantage point, they build one. Hercules is a man- made view overlooking the city of Kassel in Germany. The view leads straight down to a palace of some sort with manicured gardens and forestry hugging at both sides.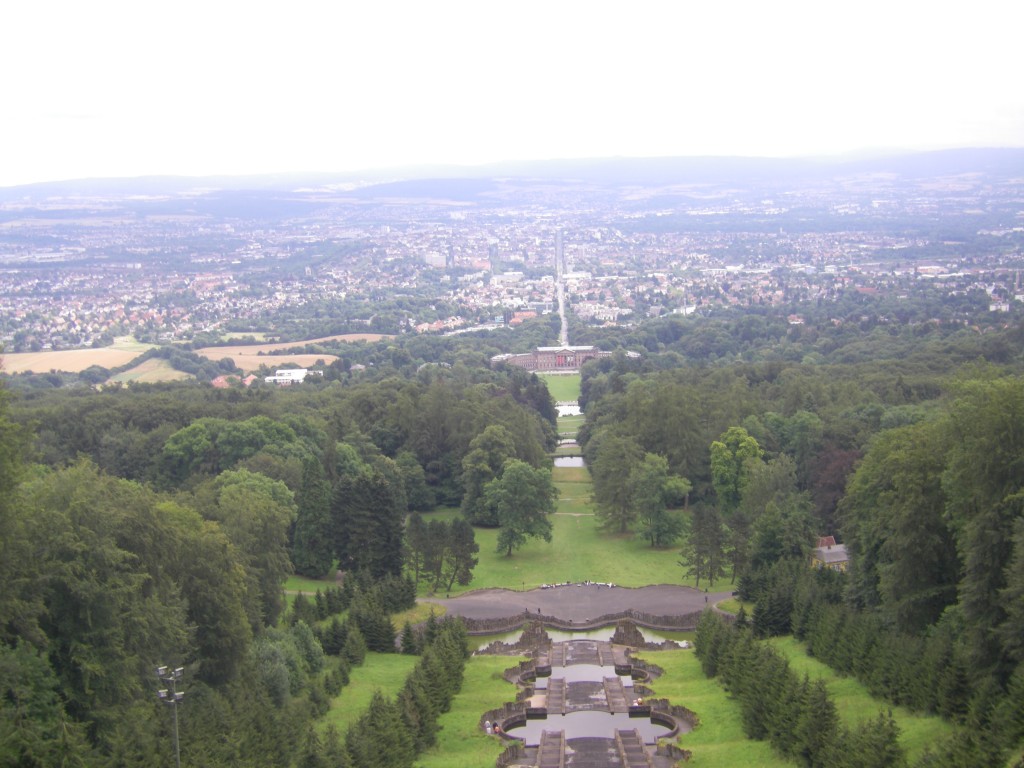 The Citadel in Corte, Corsica
The citadel in the mountainous town of Corte rests in Corsica, an island considered to be a part of France. My sister and I explored the sleepy town on a cold spring night, stumbling upon a view of Corte from the town's castle. Snow began to fall. At other vantage points, I had never felt the way I did here. This little town only had a few bright lights to inform the both of us we weren't in the middle of a black hole. The citadel on jagged rock further provided illumination to view Corte from above. Even though this photo looks up at the citadel, I felt as though I was looking down from it. The mystical quality to this castle had just that effect.

Southern Italian Coastline near Sorrento
I will end with one of my favorite views of the southern Italian coastline. Perhaps the feeling I began with here was more negative than positive, but this view turned my jet lag around. I had just arrived after several plane rides to southern Italy for a month study abroad program. I hadn't showered in well over 24 hours. My appearance and mood were not so thrilled about another long ride to Sorrento. The school's driver picked up another classmate and myself  from the Naples airport. As we drove into town he quickly stopped the van along the side of the narrow road. I'm not sure other cars could really get by at this point. He yelled at us in Italian to get out of the car and marvel at this view. I'm glad he did. Suddenly I smelled the Italian sea rather than that stench of an airplane, reminding me why I went through all of those plane and car rides to get here.