When you read that the most beautiful village in all of Italy is just a few miles away, you can't fight the urge to go and judge for yourself. Italy crawls with villages that could easily be the most beautiful in all of the country. Locorotondo in the country's southern Puglia region has the coveted title of one of the borghi piú belli d'Italia, otherwise, one of the most beautiful villages in Italy. I had to go and see for myself.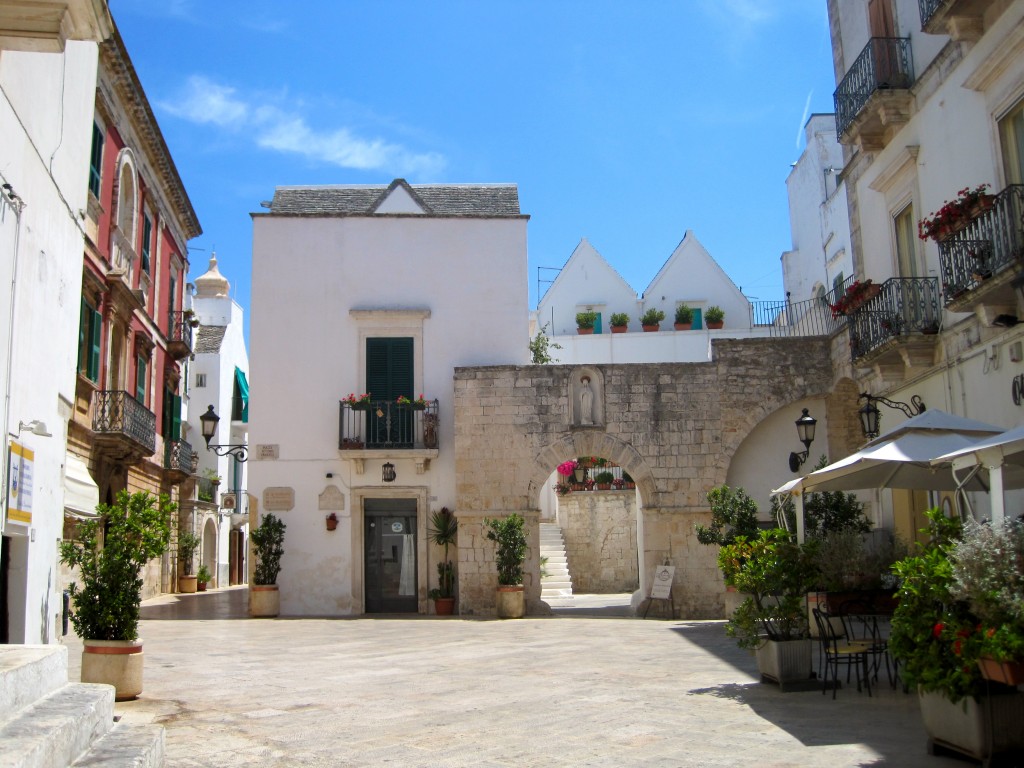 Coming up on Locorotondo, my skepticism got the best of me. It didn't look like much, a city on a hill but not one a pilgrim would write home about to relatives across the pond. Getting out of my car, I was quickly blinded by Locorotondo and all skepticism stepped aside.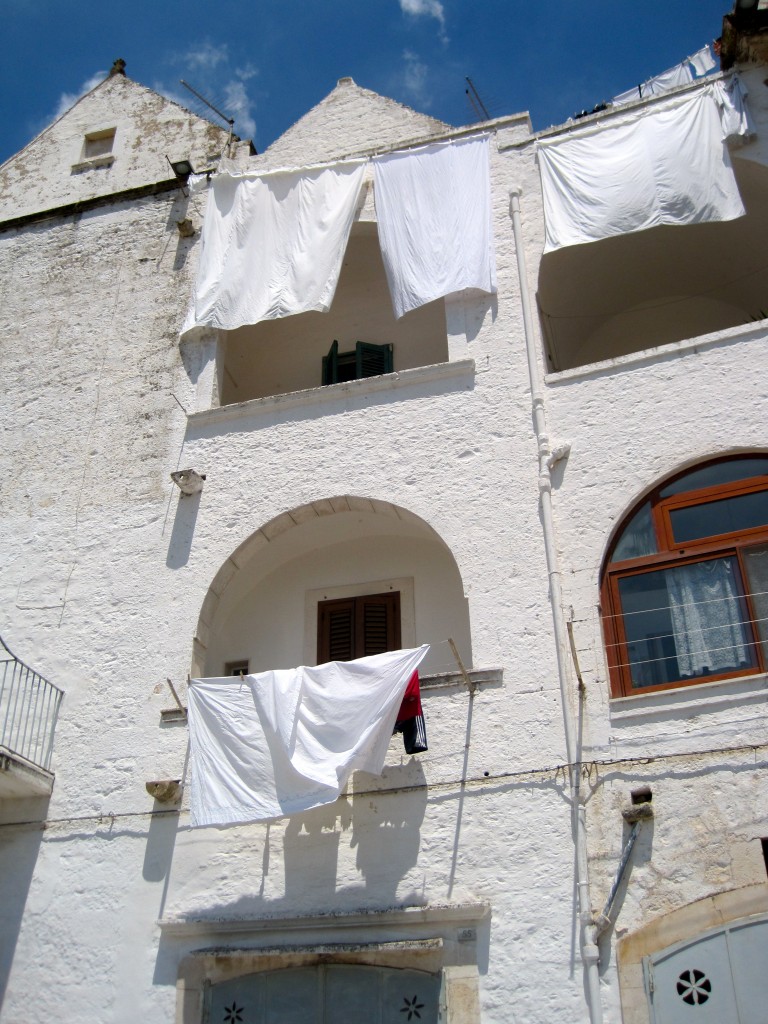 The village only colors in one shade of crayon, white. The buildings uphold this trend and so do the locals it seems. As I wandered the streets of Locorotondo, I discovered the uniform in town, white shorts, white shirt, no problem.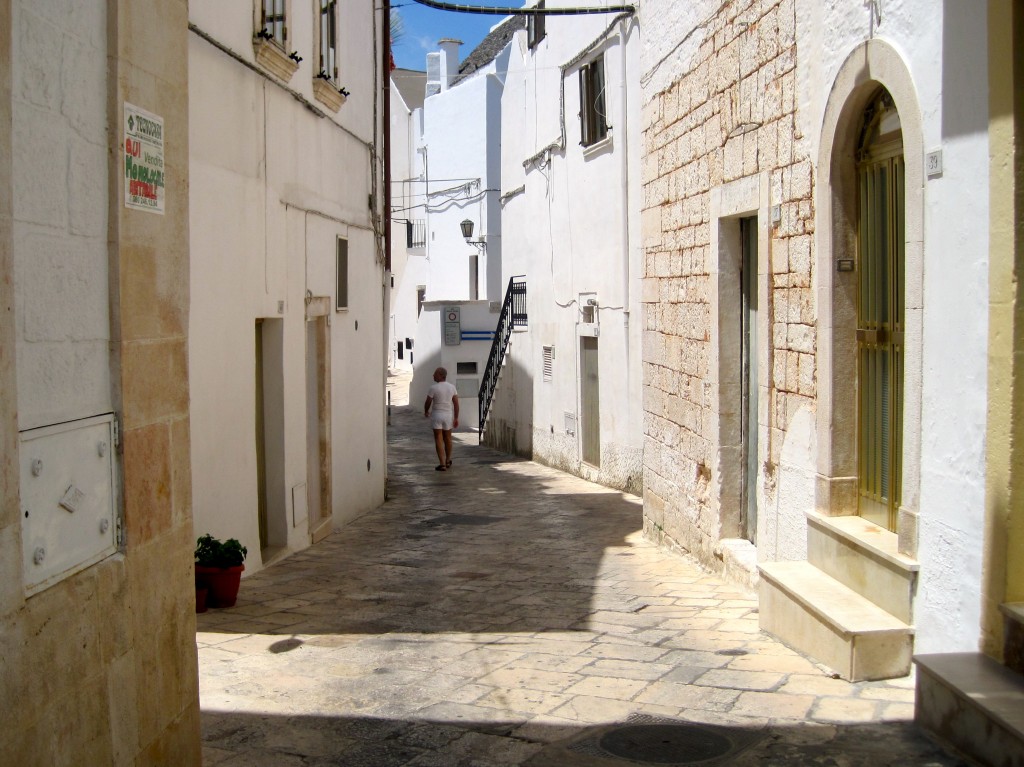 The only pops of color come in flower boxes where blood red flowers add simple, yet effective contrast to Locorotondo's all white state of mind. Perhaps it was the hour of the day, but the town felt deserted, left here perfectly paradisal.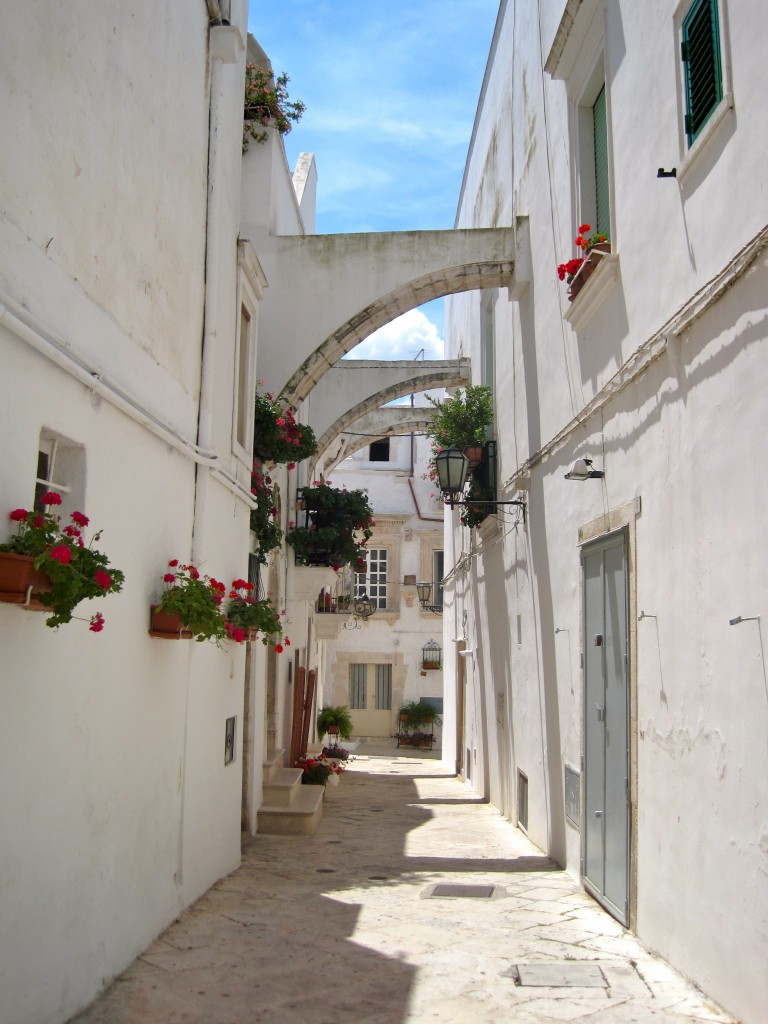 The few shops open in Locorotondo show off the village's specialty, none other than white, light and sparkling wine. For those who can't appreciate a good glass of white wine, Locorotondo does provide a respite for your sunglasses. As the village sits on a hill, you can gaze out onto a green valley, speckled with what appears to be Locorotondo's influence trickling down to the countryside in white building form. Officially one of Italy's most beautiful villages, this skeptic agrees. Locorotondo looks good in glistening, blinding and angelic white.