This week's Wish You Were Here post comes from Carla of The Globetrotting Texan. With a motto, "Because the world is bigger than Texas", Carla has explored a number of places including the little country of Slovenia. She is an expat, traveler, writer and translator. Be sure to check out The Globetrotting Texan and follow her tweets at @caveniakoency.
Ljubljana (pronounced Lee-uh-blee-ah-na), the capital of Slovenia, hides beauty and charm behind its funny name, meaning "loved one" in Slovenian.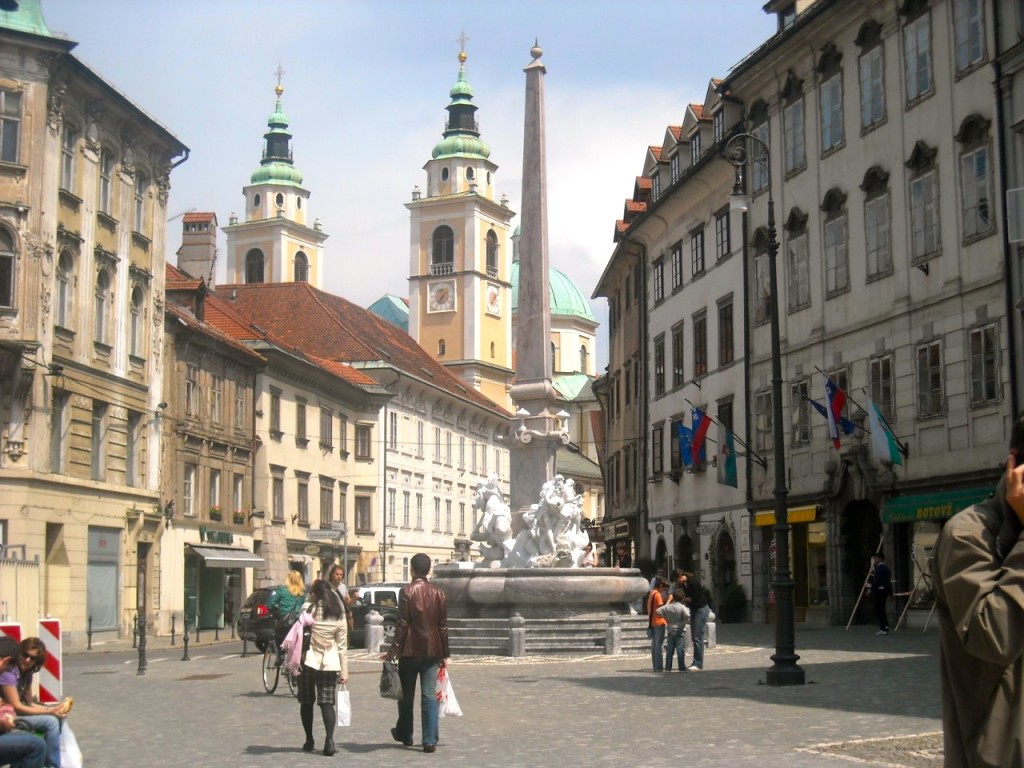 I have to be honest: when I was told that I was going to study abroad in Slovenia, I was sure I was headed to Slovakia- a common confusion for many people headed to this small country nestled between Italy and Croatia, or so I heard eventually. To make matters worse, before realizing my geographical mistake, I contacted friends in Bratislava to let them know about the good news, which I fear might have fulfilled certain "dumb American" stereotypes.
But let's get back to Ljubljana: the only capital city in the world in which you see people swimming in the main river that crisscrosses the city, the Ljubljanica, and in which instead of tornado warnings (like in my homeland of Texas) you have "bear-sighting" warnings on the news. These furry beasts just love to hang out at the central park, just a few blocks from my apartment I came to find out.
The preferred method of transportation for this small and vibrant student city is the bicycle. Many of the streets in the old center are closed off to cars, making owning a bike de rigeur to get around easily. The preferred meeting spot in the old area is Prešernov Trg, or Prešeren Square for the rest of us (the š is pronounced sh, as in shock), a central location crowned by a view of the medieval castle, Ljubljanski grad, overlooking the city from atop the hill.
The statue of Mr. Prešeren, a famous Slovenian writer and the country's pride and joy, has been sitting in this square for over a hundred years, before Slovenia was even a country. What you should also know about Prešeren, and Slovenia inherently, is that this good man wrote mainly poems and drinking songs. One of them "Zdravljica" ("A Toast"), was turned into the Slovenian national anthem, which not only talks about hot Slovenian women, but also incites Slovenians to unite, drink and be merry.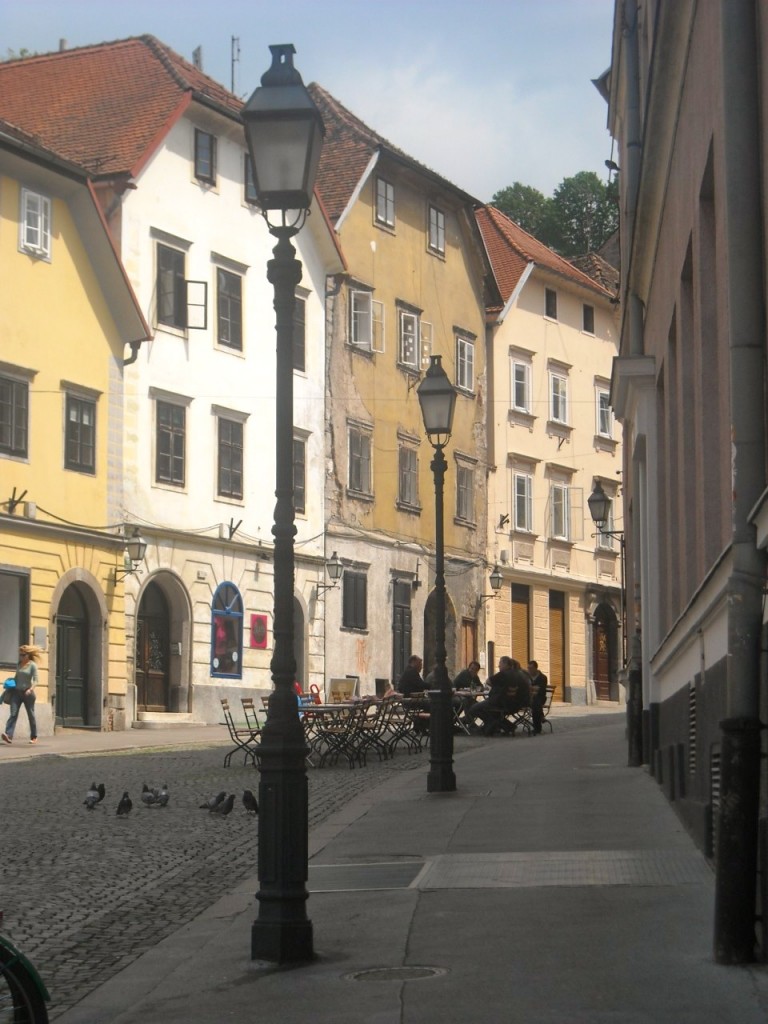 To this day, Slovenians are very good at this, and they demonstrate it with a wide array of nightlife options for such a small city. The best spot to start or end a night is Metelkova, the former Yugoslavian Army Head Quarters, that after being abandoned, was squatted by artists and turned into an "independent" part of the city. Art and an international crowd of like-minded individuals rule instead, making sure that there is something interesting going on every night. Bicycle parking is free.