The tram cables create a crisscrossing web over the city. Looking up to the sky, you see their haphazard pattern and it appears you are stuck here. Having heard of Lisbon's devastation earthquake in 1755, I can see why the city needs all the protection it can get.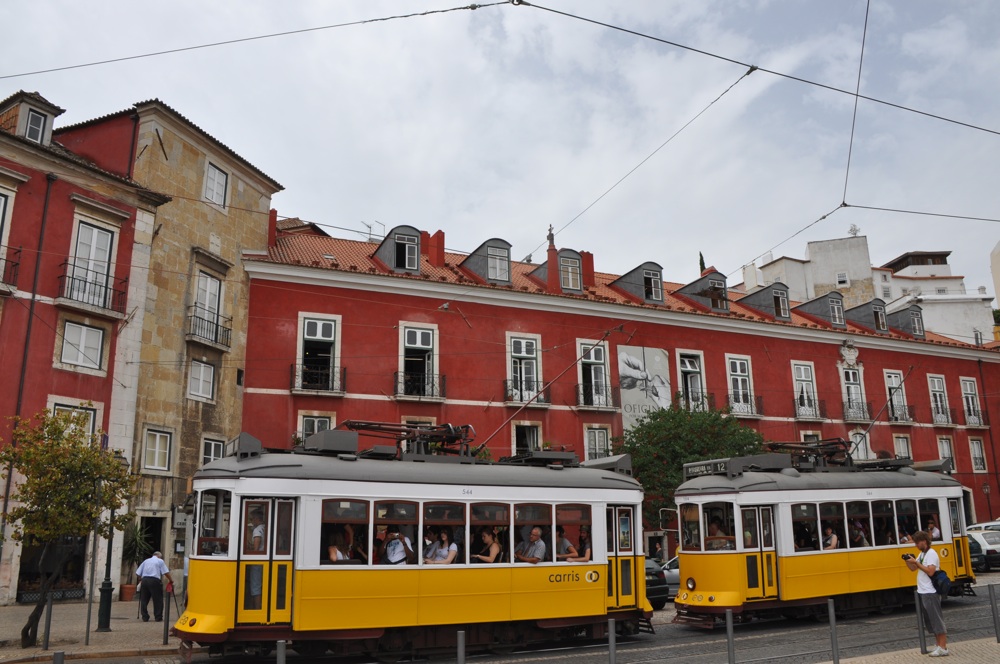 Apart from being a protective web, those cables serve a purpose: to effortlessly glide yellow trams up and down Lisbon's seven hills. I hop on Tram 28, the historic route packed with tourists and pickpockets. The driver of my cutesy tram is not the cutest of drivers. He steers the tram through Lisbon as though he is out for revenge, confused if his profession is tram driver or rollercoaster controller. Speeding up, slowing down, my head dangles out of the window as I view the sights of Lisbon from a rollercoaster ride.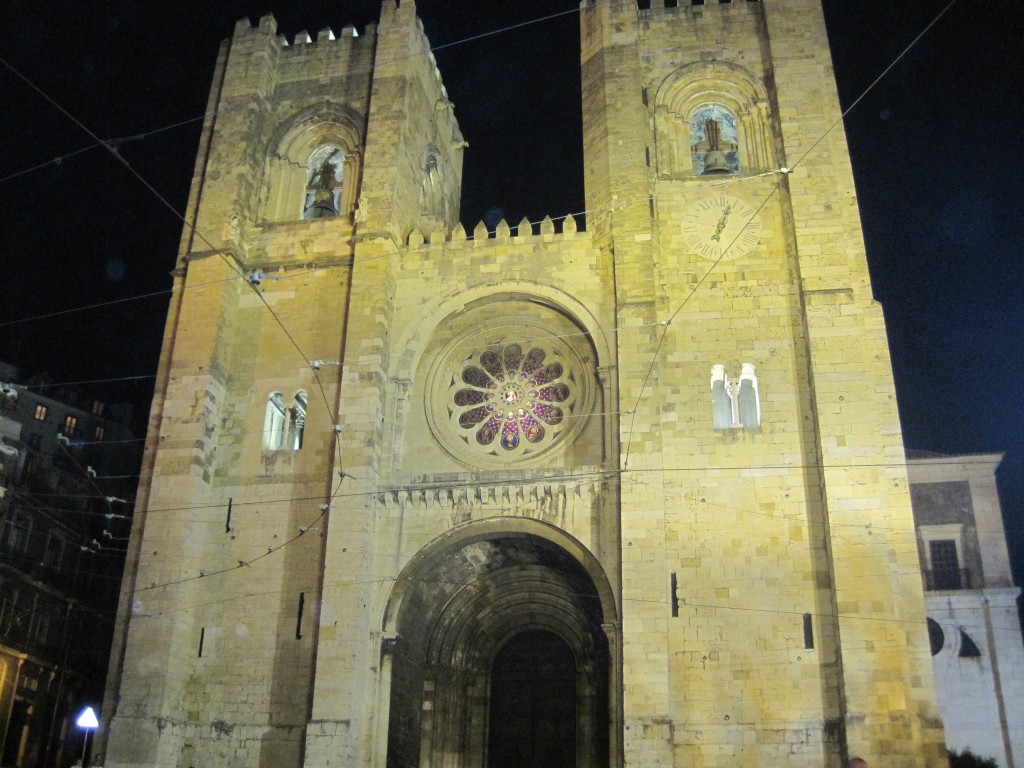 We pass by the Cathedral. Lisbon's Sé glows remarkably at night. Those tram cables obstruct all shots, but without them, I'm not sure the image would be so alluring. A little rough around the edges, the cathedral has withstood the test of earthquakes in Lisbon's history. Constructed in the 1150s, you wouldn't know it had been battered and bruised here and there.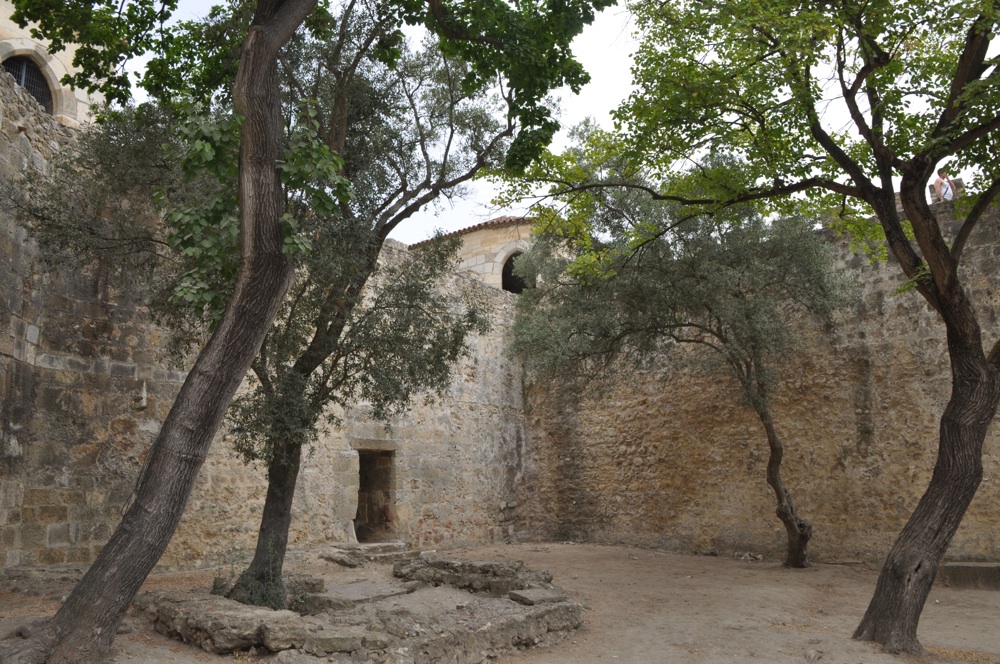 The tram "ride" takes me to Castelo de Sao Jorge, the city's castle up high on a hill. Somewhat ruined, the views are not. You can see most of the city from the castle that changed hands from the Visigoths, Moors and Christians.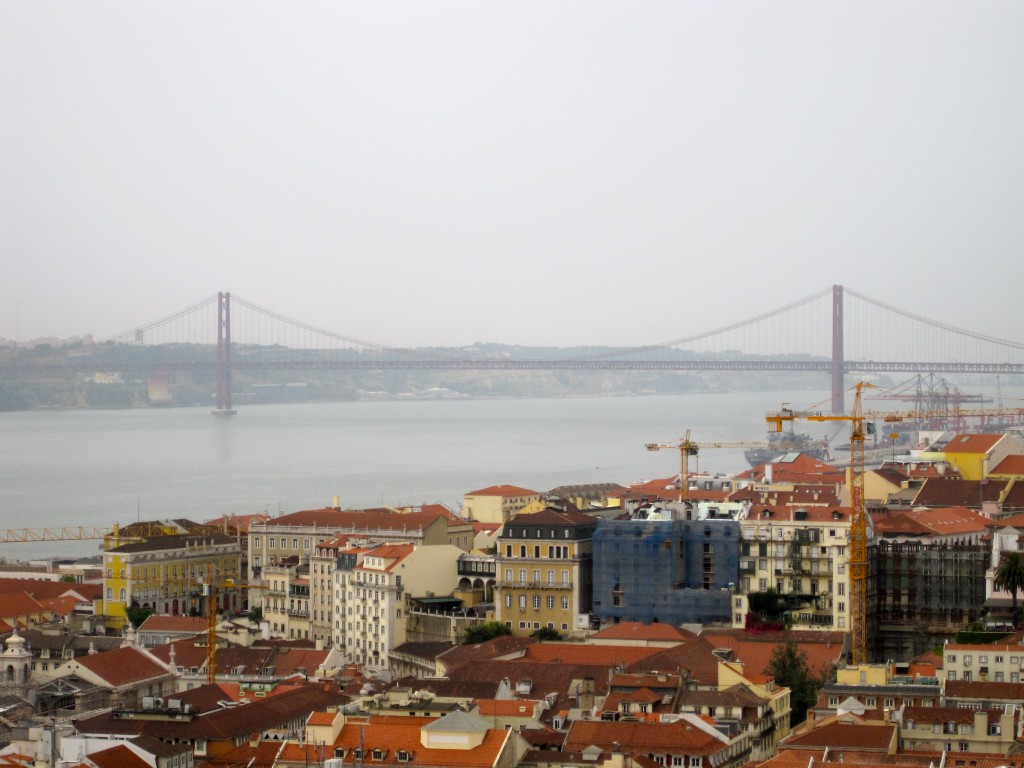 As I step off the whirlwind ride, I pause to appreciate what my feet are standing on below. All around the city, you will find snaking mosaic designs. If you stare too long, you almost feel like it is an optical illusion. Black, white and people all over, Lisbon is the ultimate survivor. 60,000 people lost their lives in the Great Lisbon Earthquake on November 1, 1755. Three tsunamis, fires and aftershocks destroyed Lisbon almost completely. One local wrote after the earthquake, "That was the year when Lisbon town saw the earth open and gulp her down."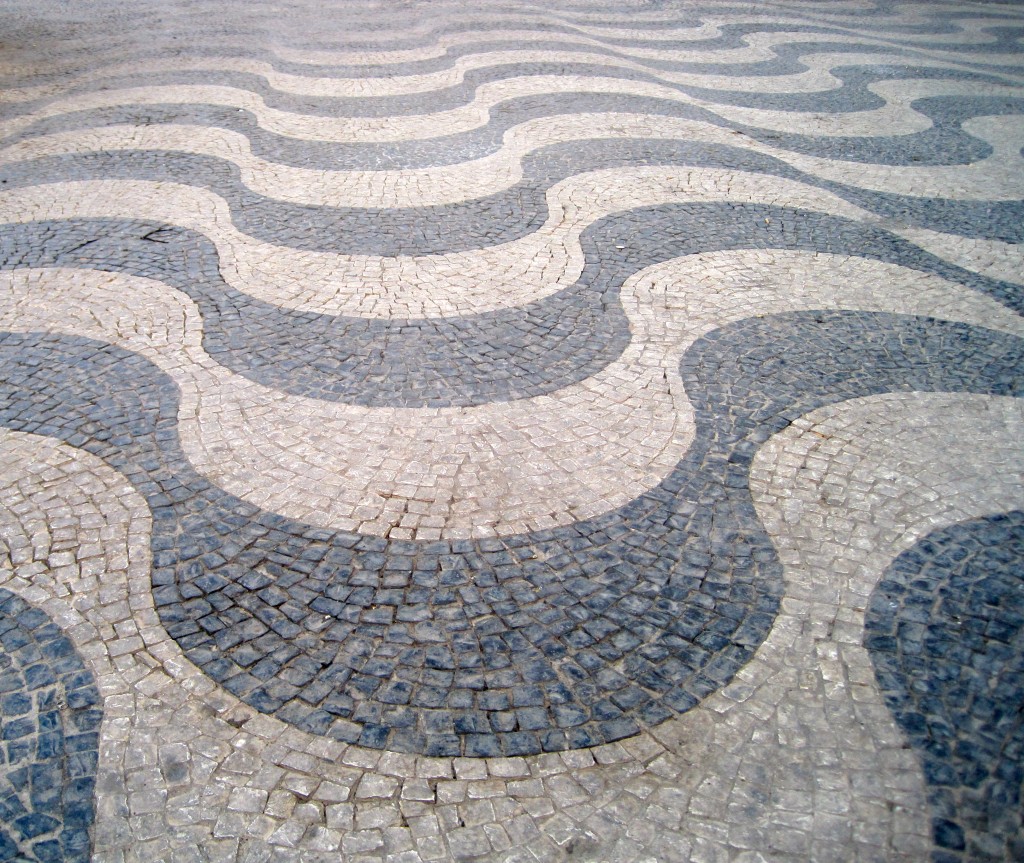 I look out to the Atlantic and ponder what Lisbon could have been if it weren't for Mother Nature. However, I am brought back to now and Lisbon sure knew how to rebuild. Unlike any other European capital, Lisbon has an air of difference I can't quite place. Perhaps it doesn't feel like Europe to me. In the meantime, I don't want to leave its cluttered and protective web of tram cables.