As I casually walk down an innocent side street in Buñol, Spain, an older man looks at me. His eyes seem to be seeing targets. He is carrying a bucket full of tomatoes. One by one, he hoists them at me. A familiar scene, like dodge ball in junior high, this is not going to end well. Just as it was in junior high, I know tomato throwing is not my sport.
In the town of Buñol, Spain, just beyond Valencia, the festival of La Tomatina is put on every year, much to the amusement of backpackers the world over. Considered the world's biggest food fight, La Tomatina supposedly began in the 1940s with a heated town squabble involving tomatoes. This is not the only theory of its origins, but it doesn't seem to matter how this started to those who attend.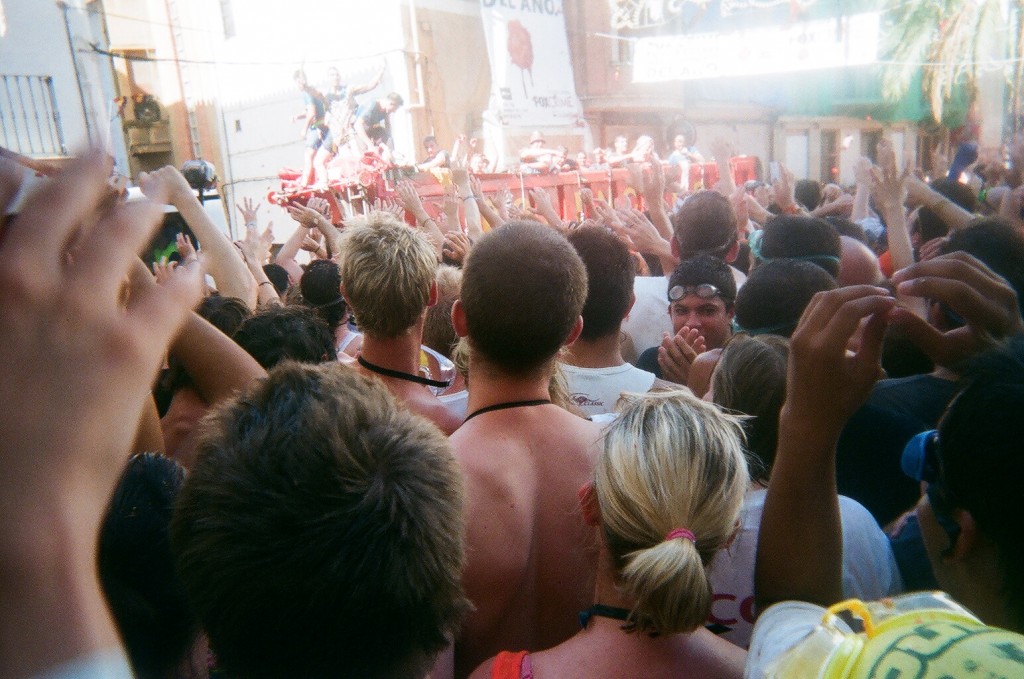 On the last Wednesday of August this town fills for the ultimate fight in the morning. Venders set up selling beer and sangria, for who would do this with a completely sober mind. For around one hour, trucks full of tomatoes and armed with young food-fight soldiers start the confrontation. Hands reach out in hopes of catching a tomato to throw. A red sea comes over as locals jeer from their balconies at all of those covered in a sticky and smelly mess.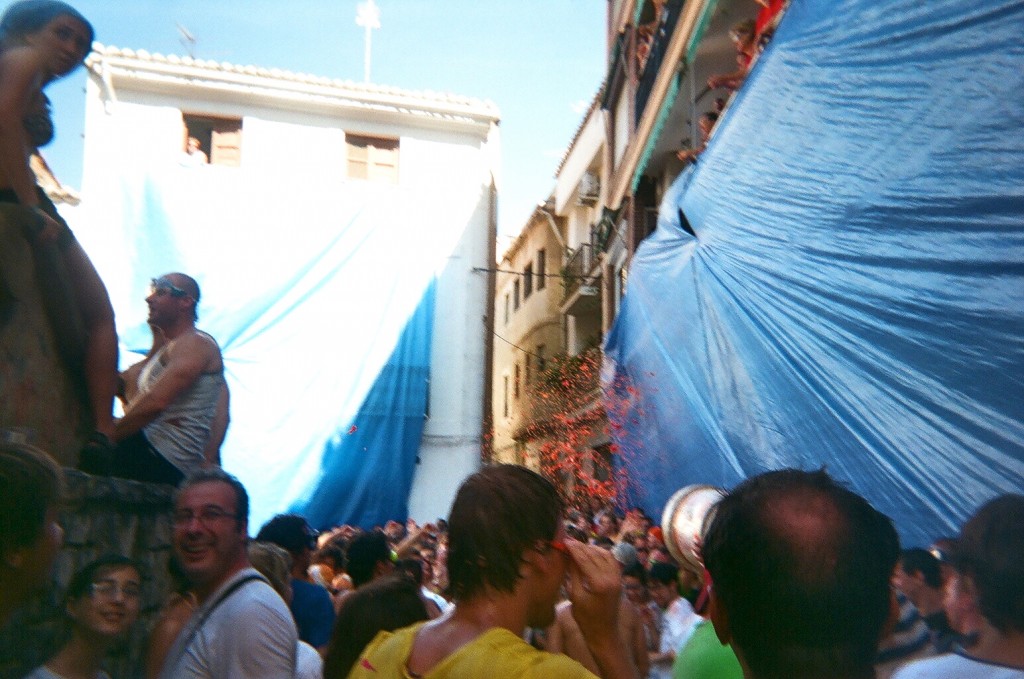 You won't find me pressed up against the tomato trucks in the heat of the action. Some may think I should be living in the moment, rolling in pools of tomato juice and flip flops forever lost by their owners, but I still have a lot of living to do. I don't want this to be my final moment. For fear of a stampede, I find a perch where I can at least breathe. I get my grip on a juicy tomato and aim for an unsuspecting target. There is something cathartic about throwing tomatoes, almost like getting back at all of those who wronged me in gym class.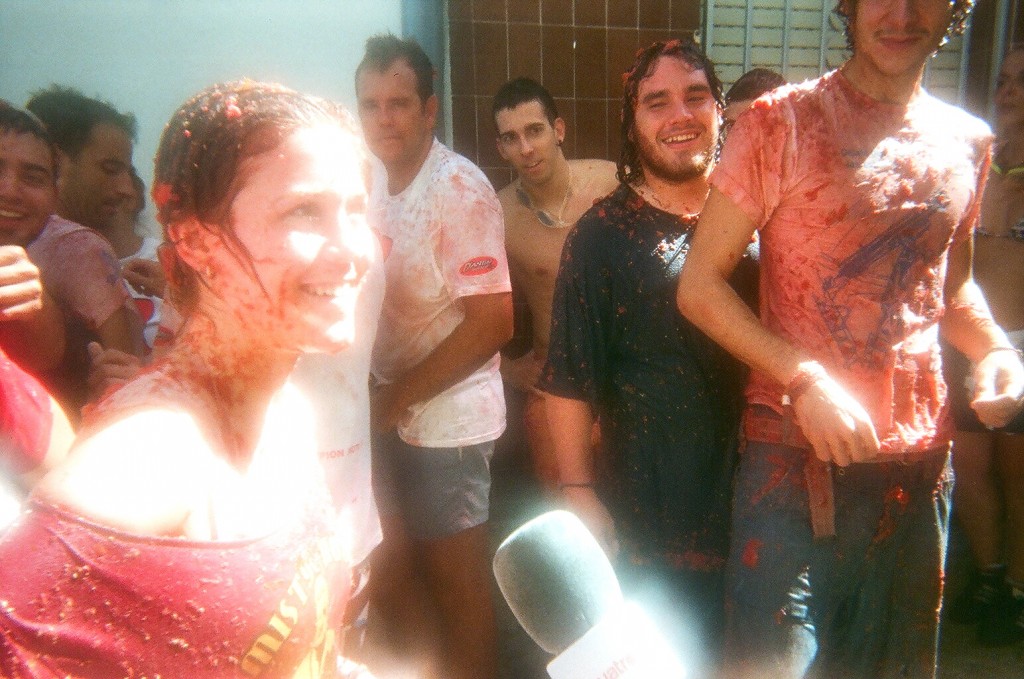 By high noon, a horn signals the end of the fighting. Those laughing locals bring out their hoses and watering cans, perhaps to suppress the smell of thousands of backpackers covered in tomatoes. They hose down the former fighters, unsuspecting and suspecting. The man with his bucket of tomatoes returns, this time with a bucket of water. I'm on to you, Sir.