I carry an abnormal fear of authority. I get nervous walking into a liquor store despite being well over the age of 21. I'll be driving the speed limit, but the minute I see those lights on top of the car behind me, I panic. Despite all reasoning, I assume I was speeding and I'm somehow not allowed to buy beer and I'll wind up in jail. I felt this abnormal fear of authority meeting me as we prepared to board a car ferry from the Italian island of Sardinia to the Maddalena Archipelago.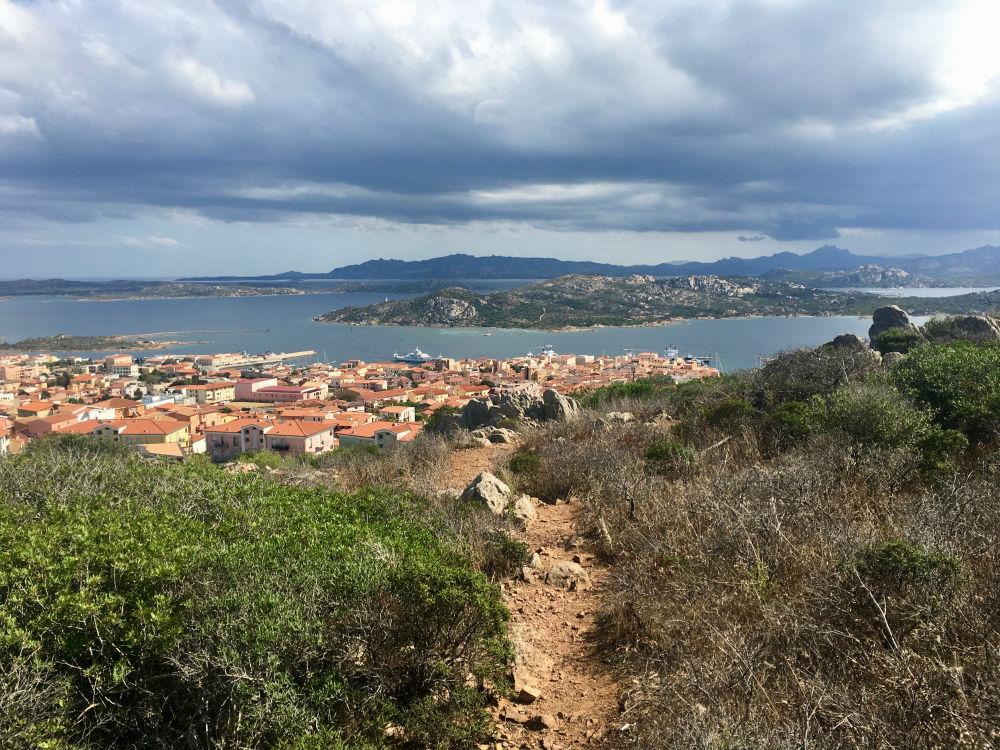 Scattered in between the islands of Sardinia and Corsica, just off the Costa Smeralda, La Maddalena Archipelago carries 7 large islands and roughly 55 tiny islets in its arsenal. Declared a national park in 1996, the archipelago boasts some of Sardinia's best beaches, the cleanest and clearest water you ever did see and a wild, desolate nature. Many of the islands are deserted, only reachable by boat.
We waited to board the car ferry to this described paradise, but it wouldn't come without a little fear. "Are you sure this the right line for our ferry? Maybe it's that one? I don't want to wind up in Croatia. What if we get in trouble?" A gruff looking Sardinian man decked out in a puffy jacket only those working ports seem to own took one look at our paperwork and pointed to another line. We drove on to the boat and I nervously stayed in my seat. You see, I'm afraid of car ferries, both getting on them, being on them and disembarking from them. After a quick 20 minutes, we drove on to the main island in the archipelago, La Maddalena. The busy port community gave off a dizzying air of transit. We grabbed a drink at a craft beer bar and toasted to getting to La Maddalena, car ferry fears, husband eye rolls and all.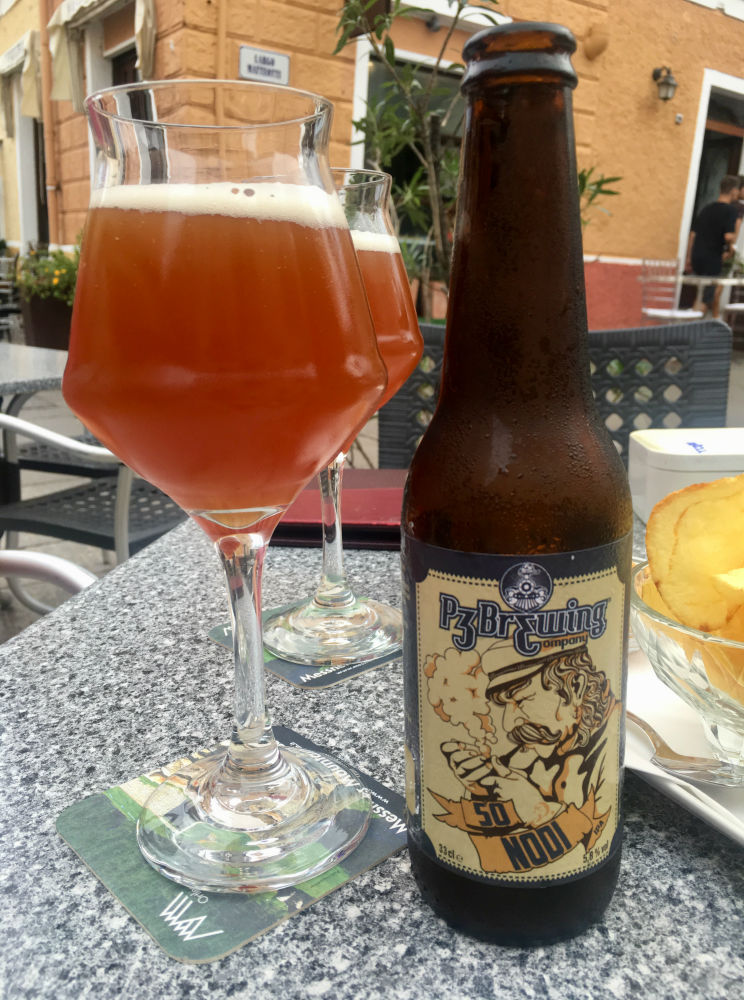 The next morning we woke up to clear skies and the strong probability of swimming. I read about an idyllic cove, Cala Coticcio on the island of Caprera, connected to La Maddalena by way of a bridge. It was this island Italian hero Giuseppe Garibaldi chose for his retirement spot, above castles, major titles and a large pension offered by the King for his help in unifying Italy. He didn't so much as have more than a year's supply of pasta, and yet it was on Caprera he wanted to stay and eventually die. Clearly fears of authority, the idea of escaping a chaotic world, can fade away on this island. There's hope for me yet.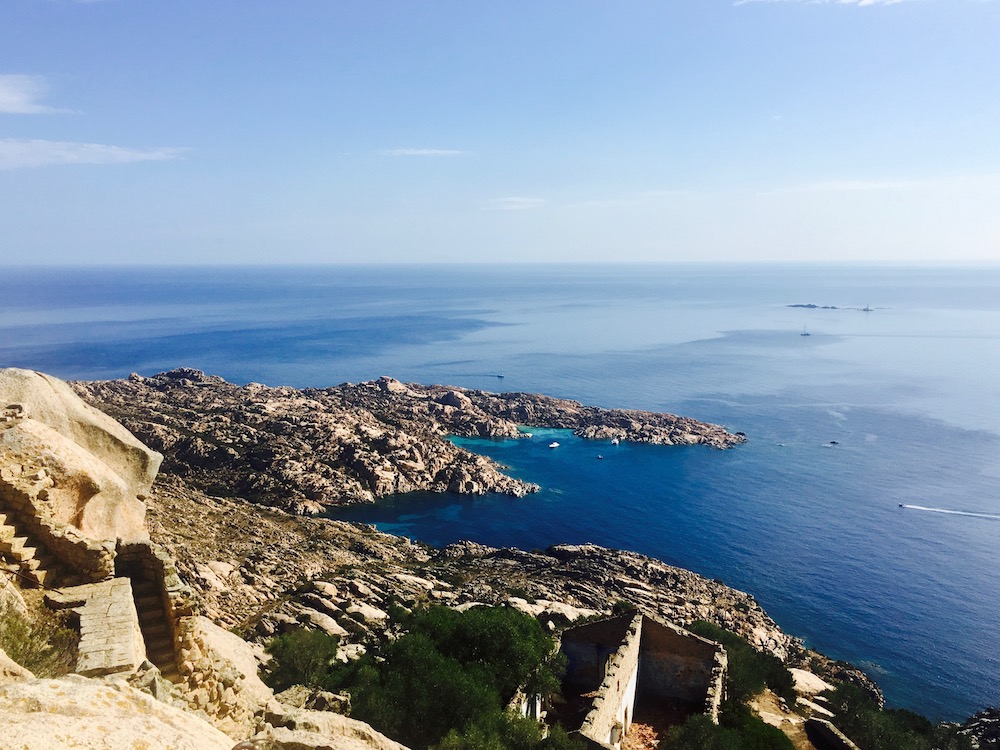 Finding Cala Cotticio required a moderate hike for 20 minutes to reach those fabled blue green waters. We joined the other cars parked along the side of the road in makeshift spots. "Do you think our car will be ok here?" I nervously asked my husband. You see, I'm even worried about how an object will be ok just as you might worry about leaving your dog for a few hours. I began wondering why we didn't get the full insurance coverage. He reassured me, "Suzy, it's going to be fine," a sentence I hear a lot from him.
The rocky yet surprisingly green terrain was nothing some simple tennis shoes couldn't handle. We didn't have coolers like those who came before us, but being a redhead sort of eliminates the purpose of a beach cooler. I can't stay outside in the sun long enough to enjoy a full cooler of drinks and snacks for all day sunbathing. I figured we would swim an hour and then head back to the car that I was so worried about leaving.
We lost track of the couple with a giant cooler in front of us, but still resolved we were on the straight and narrow. Pretty soon the terrain grew from a moderate hike to extreme rock climbing. We scaled rocks up and down, trying to find what looked like a path down to the cove. A few skinned knees later, we eventually reached the water, securing a rock that was straight out of the Little Mermaid. There was only one problem. We didn't see anyone else, alluding to the fact that we weren't exactly where we intended to be.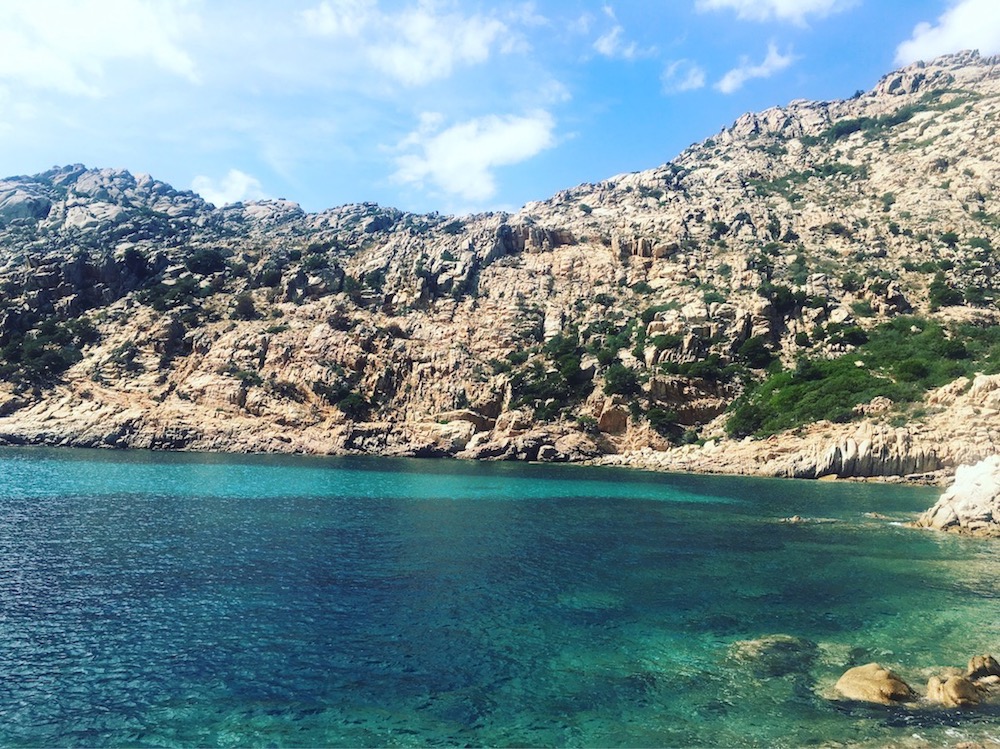 We jumped into the clearest of water, so turquoise in composition you'd think you were in a pool or the Caribbean. We knew that we hadn't found the place we were looking for, but for a brief time, it didn't matter. We had found something better, something that was all our own, even if I had to explore my inner mountain goat to get here.
My fears for authority and petty theft however quickly crept in, never wanting to swim too far from our belongings. Again my husband reassured, "Suzy, we would see them coming down here." After an hour of swimming, we dried off and began rock climbing back to the car. On our way back we noticed a very clear division of stones laid out to mark the direction of the path to Cala Coticcio. We stepped over them, rather than seeing them as a wall telling us head the other way. Such a division wasn't seen on the way in, but only on the way out. It's funny how the trip there and the trip home can seem like night and day.
We made it back to the road where we left our rental car, which was now surrounded by probably another 50 cars. We clearly didn't find the right cove everyone else did, one that was no doubt easier to reach than our own, but frankly I'm glad we didn't. And mostly I'm glad our rental car was still here all in one piece. My vivid imagination had someone stealing it while we were in what seemed to be the most remote place on earth. We would owe a company called something like Cheap Rental Cars a not so cheap $30,000 for what seemed like an oversized golf cart. We hopped off Caprera and began to follow the loop road along La Maddalena after stopping for a healthy lunch of cheese and bread.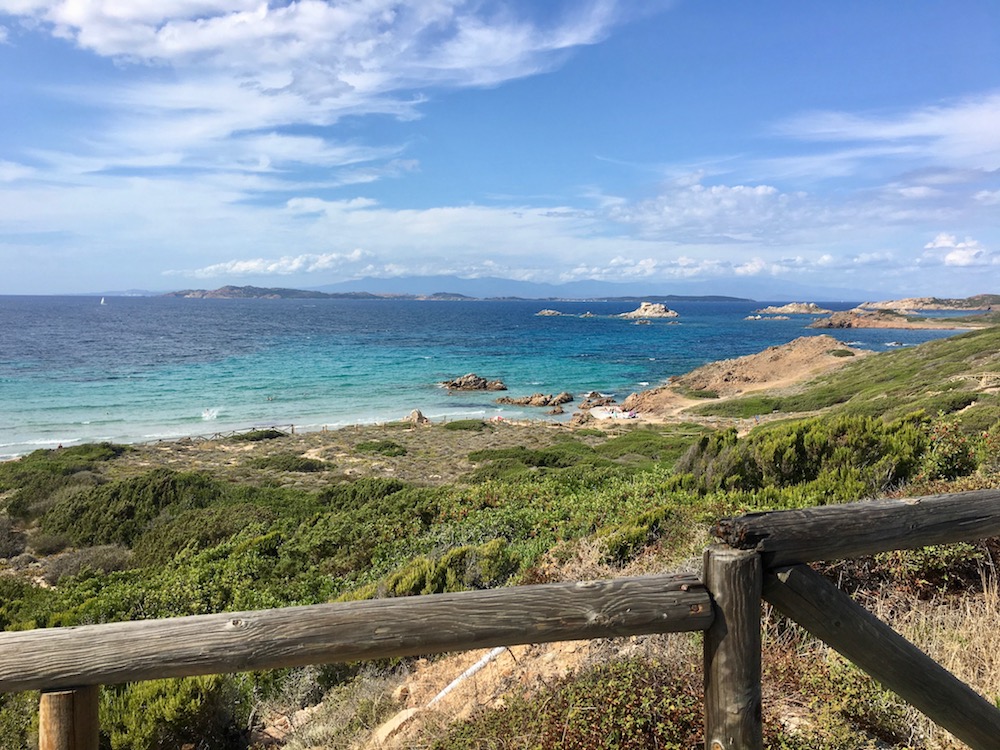 On our last morning, the heavens opened as we waited for the car ferry back to Sardinia. We dashed in a shop and bought two espresso cups made in Sardinia. We figured these cups would remind us of La Maddalena, its secret cove, the rock climbing, the car ferries, the cheese, the rugged beauty and all every time we needed a caffeine jolt at home.  The shop owner laughed when we told her they were a gift for ourselves. My grandma always cautioned about bringing home souvenirs for others, "They had their chance!" The rain gave the port town a nice cleaning and for a brief moment, it washed away my troubling fears of authority, that is until the car ferry came into view.