The room I now occupy in Florence functions as a bedroom, living room, dining room, kitchen and closet all in one. The studio apartment combines all areas of living. Coffee is just two feet from the bed. My new desk where work will take place merges with the relaxation  a couch and TV provide. There are no walls keeping one room's role out from the other. As I chatted with my landlord about the space with 24 hours of no sleep hanging over, she told me how it served as the library of her old family villa. She recounted just where all of the books were stacked against the walls. Today, books like Eat Pray Love and War and Peace lean on each other for support in this space, left over from previous tenants with seemingly diverse tastes. A room that once served as an inspirational read is now my place of inspiration.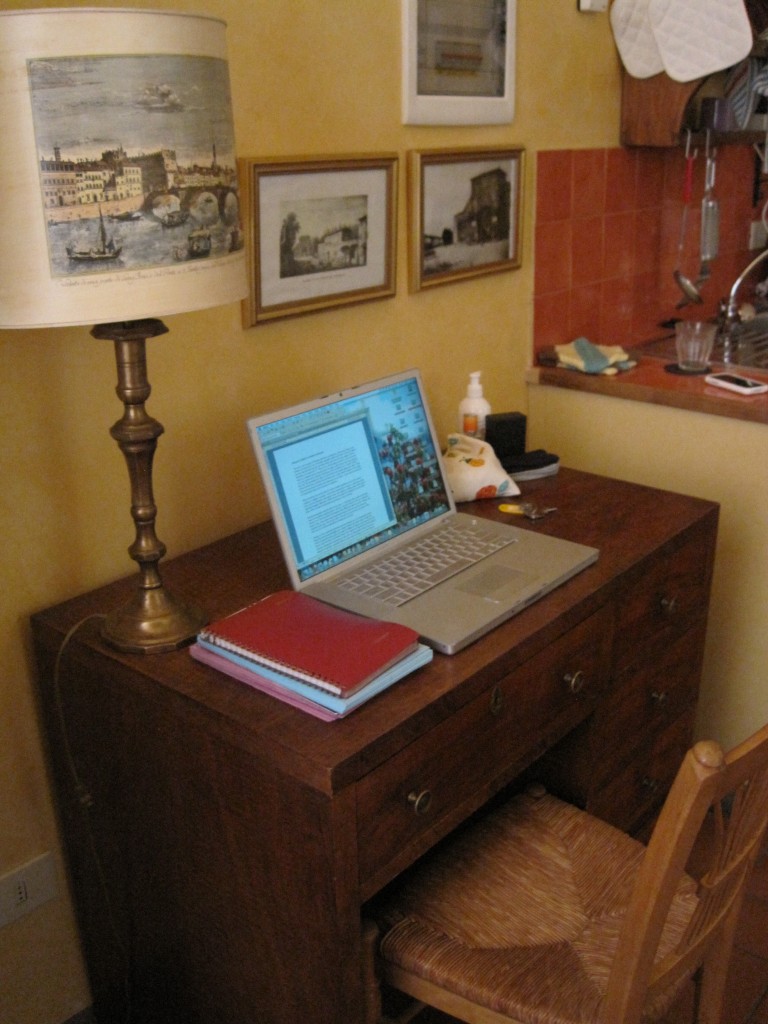 When traveling, you end up staying in hotels, hostels, apartments or now the norm of residing on stranger's couches. You become accustomed to living in a small space. Bare bones, just the necessities, these spaces often serve merely as resting places after a day of traipsing through a destination. While stories lurk outside the confines of a room, often times where we stay is overlooked as just a place to rest your head.
Family photographs dress the walls of my room. A villa seated where medieval Florence came about presents countless stories. Even as I sit in this corner of the city, writing this measly post, I am reminded of the thoughts still swirling through the hot air. Taking a trip back in time, I now reside where the powerful Medici family would have been my neighbors years ago. The old city walls of Florence can be seen from my terrace. Cars whiz on by in a chaotic roundabout as though this is normal.
Perhaps it is my American dominance showing through, but to be surrounded by these historical creations and thoughts never ceases to amaze me. Often times we select the hotel or hostel for its price, but not usually for whether it inspires you when you leave its doors. Not until I set foot in this former library did I realize how important my living space is towards creating that overall picture I seek out of my destinations. While this was not planned or expected, sometimes where we stay while traveling can say more than the honking horns and loud Italian chatter outside.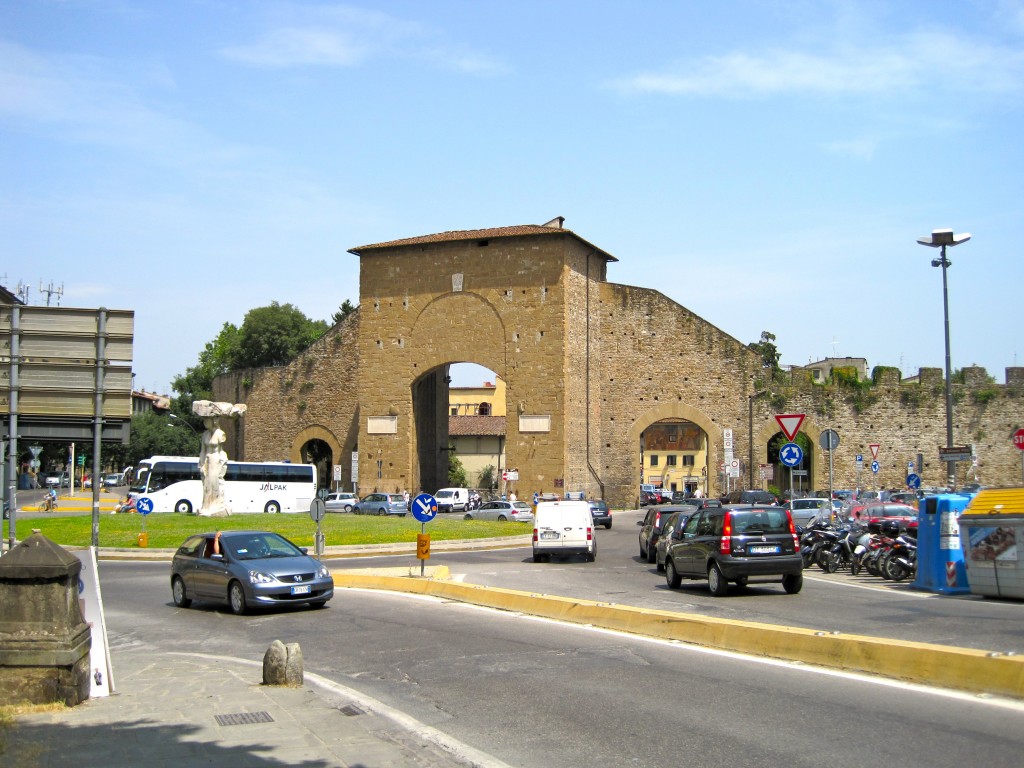 My three months in Italy begin in an old library. All I can do is imagine this area's past, creating stories in my mind while understanding Florence on a more personal level. What to see in the city may be loudly looming outside, but within these walls a story lurks. And that story has just added me to its list of authors.

Have you ever felt this way about a place you stayed at on your travels? Do you ever feel more inspired on your travels by where you are resting up at night?