Nothing is sweeter than when you realize some useless piece of information you have stored away becomes of use. Driving through Denmark en-route to the ferry stop to Sweden, I notice signs for Jelling in southern Jutland. A light bulb goes off and I remember the town's importance to Denmark as a whole.
The Jelling burial mounds and runic stones tell the story of Denmark's beginnings and transition from a pagan society to Christian. Known as the Jelling Stones, the two stones sit rather modestly out in the open air, but are deemed Denmark's birth certificate. One served as a memorial honoring Queen Thyre. Her husband, King Gorm The Old, the last pagan king of Denmark, commissioned the stone. The other stone bears more modern designs for Harald Bluetooth, son of King Gorm and Queen Thyre, erected it for his parents. Harald went on to rule Denmark and Norway and is believed to be the Christianizer of Denmark. The Jelling Stones tell that tale.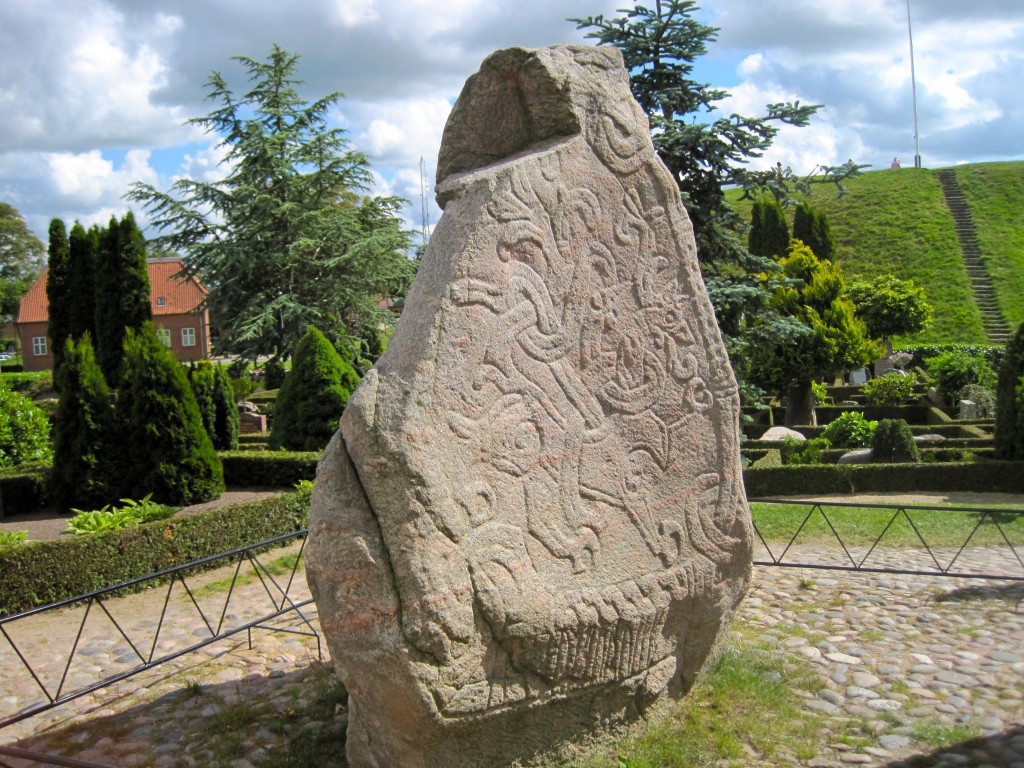 Also at Jelling, two imposing burial mounds hover over flat Denmark. Standing atop one of these mounds, recalling the history of pagan Nordic culture lurking below, it is a strange sensation to see some otherwise useless information in person. Recognizing at the same time, it is not so useless for here Denmark's birth certificate lies.