It was on Good Friday in 1788 that the bells of St. Louis Cathedral in New Orleans went silent. The silence of the bells for the holy day inadvertently failed to alarm the city of a raging fire that would destroy much of New Orleans, the cathedral included. This would not be the beginning or end of the cathedral's troubles, but like most aspects to New Orleans, there is an insatiable spirit to move on, fires, hurricanes and all.
St. Louis Cathedral sets up in Jackson Square, the center of the original settlement of New Orleans. It boasts of being the oldest continuously active Catholic cathedral in the United States. While its front receives plenty of attention by day, it is its back that lights up with attention at night. A statue to Jesus stands with arms stretched to the heavens. A light casts on the big man to create a shadow rivaling all those in New Orleans.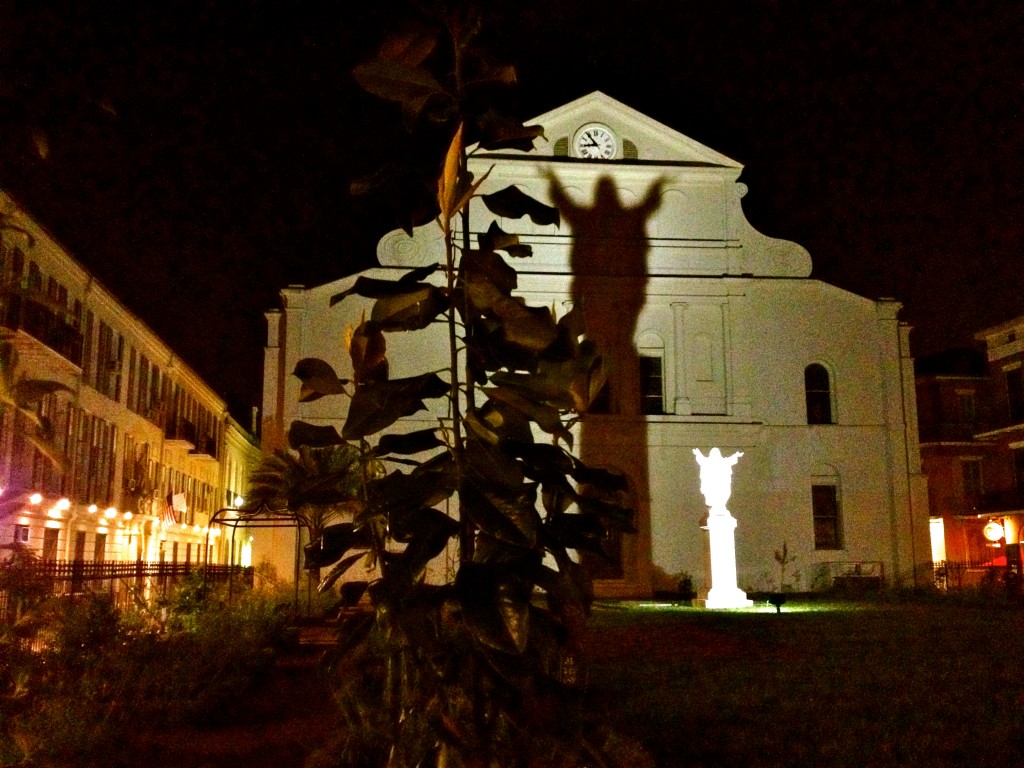 Once the shadow of Jesus fades into the daylight, artists, fortunetellers and street performers all come out to Jackson Square. You can hear your future in this space and then head out to the nearest bar should your fate not sound too pleasing. Originally known in the 18th century as Place d'Armes by the French and Plaza d' Armas by the Spanish, the heart of New Orleans was redesigned and renamed after the Battle of New Orleans.
An iron fence, formal walkways and benches were added, along with the Jackson monument at its center. The bronze statue to the hero of the Battle of New Orleans, Andrew Jackson, was unveiled in this space in 1856. Inscribed on its foundations, "The Union must and shall be preserved," again echoes the undying spirit of the city.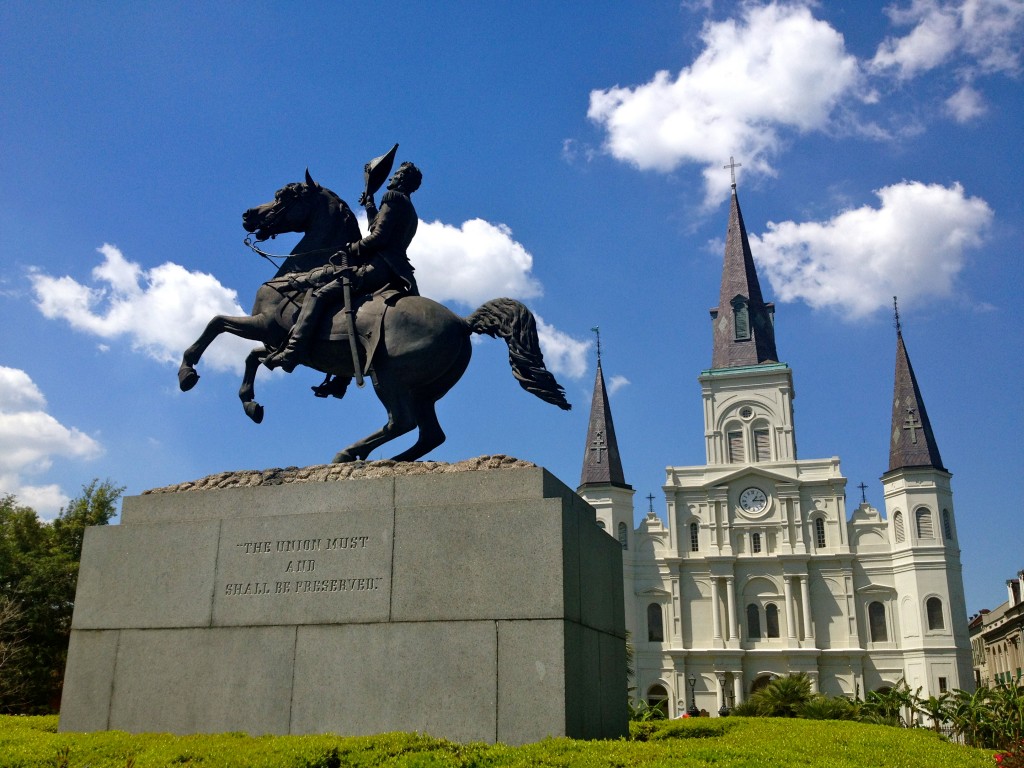 A few flowers suggest spring has arrived to New Orleans. A bride and groom take pictures in the idyllic space, hinting at spring's very basis, new beginnings. It is appropriate after all for this was New Orleans' start.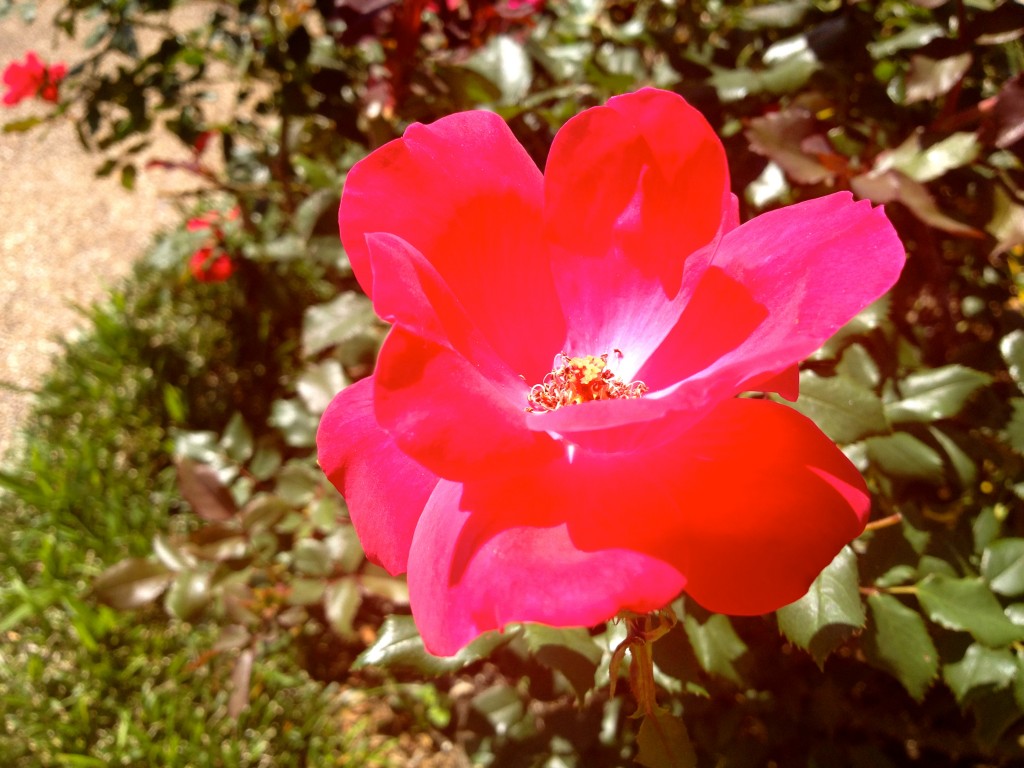 Diagonal to the square is a different scene of beginnings, one where many tourists receive their first tastes of New Orleans' sweetness. Café du Monde, world famous for its beignets and café au lait showers in a dusting of powdered sugar. I snag a table with a view of my three beignets and of course, Jackson Square. Powdered sugar falls all over as I take my first bite, again another detail to the city you can't recreate anywhere else.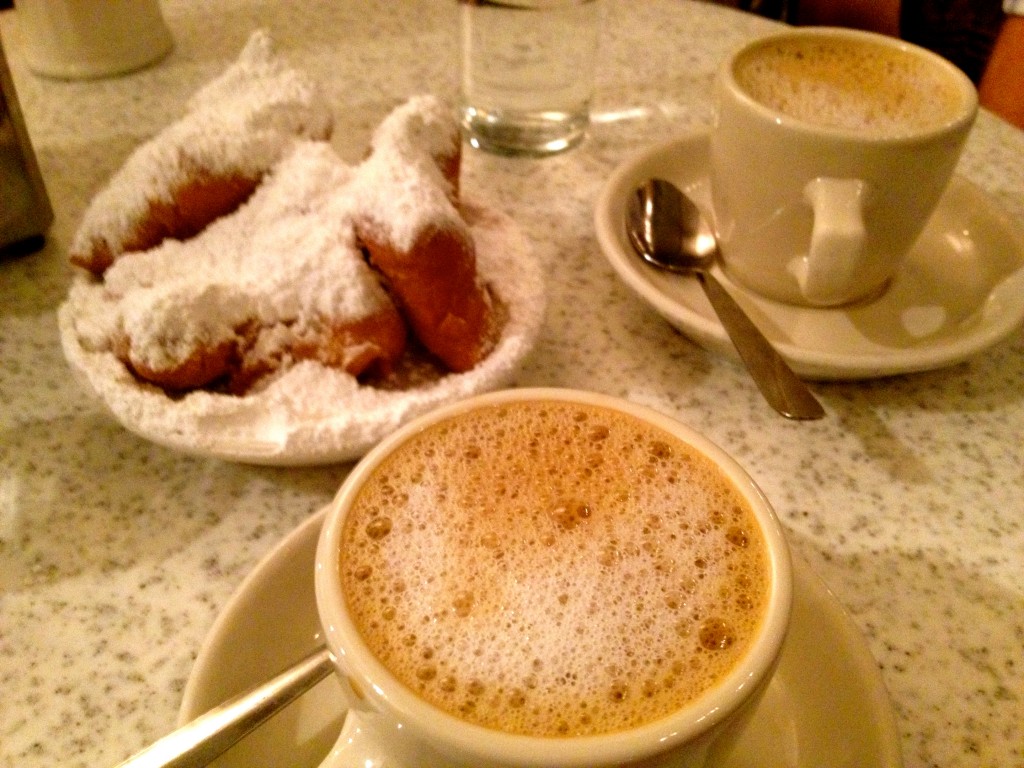 New Orleans is all about the details. It would take a lifetime to see them all, including those in its very heart. Jackson Square sketches, tells of futures, entertains and provides subtle moments of peace. It is the beginning of New Orleans in many respects. It is the start of all of the city's powerful particulars that make New Orleans unlike any other city in the world.
Have you been to Jackson Square in New Orleans?