While traveling, there is one thing you cannot go without, food. If you try to pass up fries in Belgium or that glass of chianti in Chianti, Italy, I guarantee you will regret it. Backpacking Europe is not the time for a diet. Part of traveling is enjoying the cuisine. If you walk around cities all day, you deserve a delicious meal as a reward. I do not claim to be a foodie or food snob. However, just as certain places stand out in memory, so too, have several foods on my travels.
Italy
Risotto
While unfortunately I do not have a picture of Loriana's risotto, this dish may be my favorite of all of my travels. Loriana was my host mother in Florence when I studied abroad. Her cooking was always tasty and fresh. As I packed on the pounds while living in her home for several months, I grew an intense appreciation for risotto. Risotto, for the deprived, is a creamy rice dish. Usually, for good measure, a vegetable is thrown into the rice mix. Honestly I have never experienced such delicious flavor. I always needed a nap post risotto.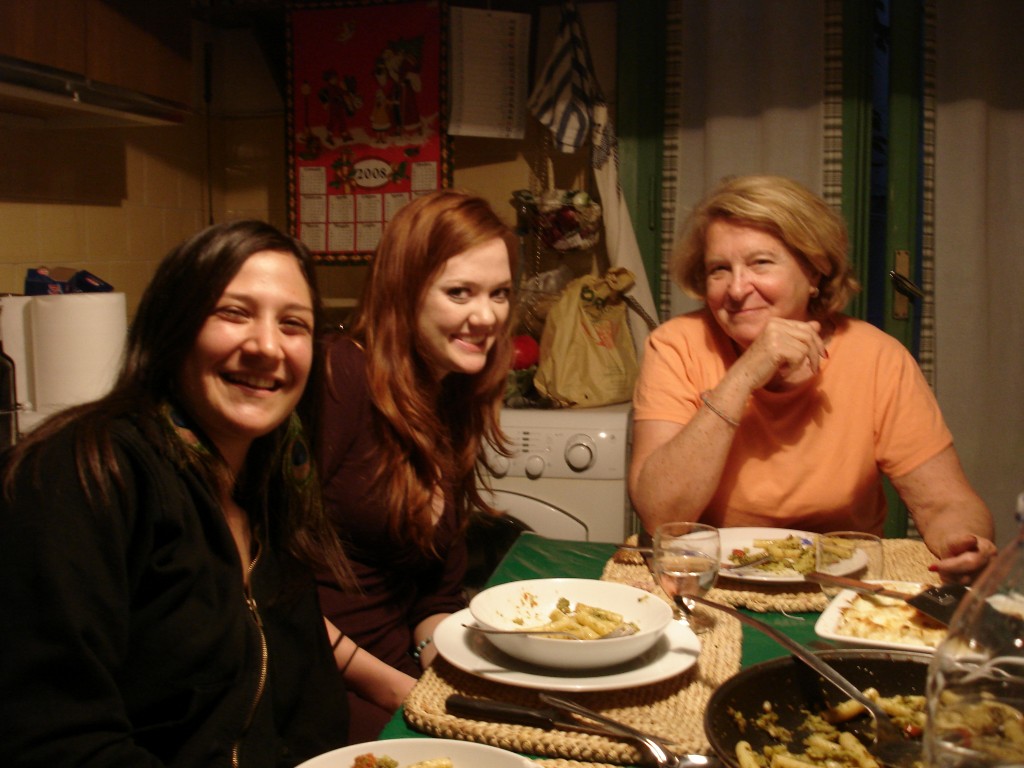 Gelato
I have an addiction, and that addiction is gelato. Gelato is the Italian form of ice cream, but less heavy. Chocolate, nutella, strawberry, melon, or banana, I will easy have a scoop or two a day. It is probably a good thing I don't live in Italy daily for I would have gelato too much. My all time record for a day of gelato is 3 times. Is that too much?
Pizza
It may start to seem as though all my favorite travel foods are in Italy. Well, they might be, and pizza is without question one of them. This Quattro Formaggi pizza I consumed weekly in Ortigia, Sicily is hands down the best pizza I have ever had. The cheese was liquefied, with the perfect foundation of crust, not too thin and not too thick.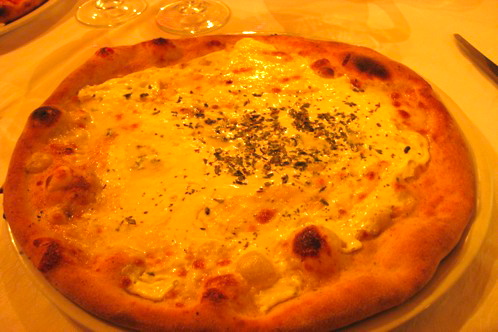 France
Crêpes
Almost anywhere you go in France, you will find vendors selling every type of crêpe. Many offer crêpes as street food. I tend to get chocolate all over my face when consuming a crêpe so this was not always the best option for me. My favorite crepe was is Corsica, an island considered a part of France. After a full course meal, I still had room for a nutella crêpe. The picture says it all as the warm nutella oozes onto the plate.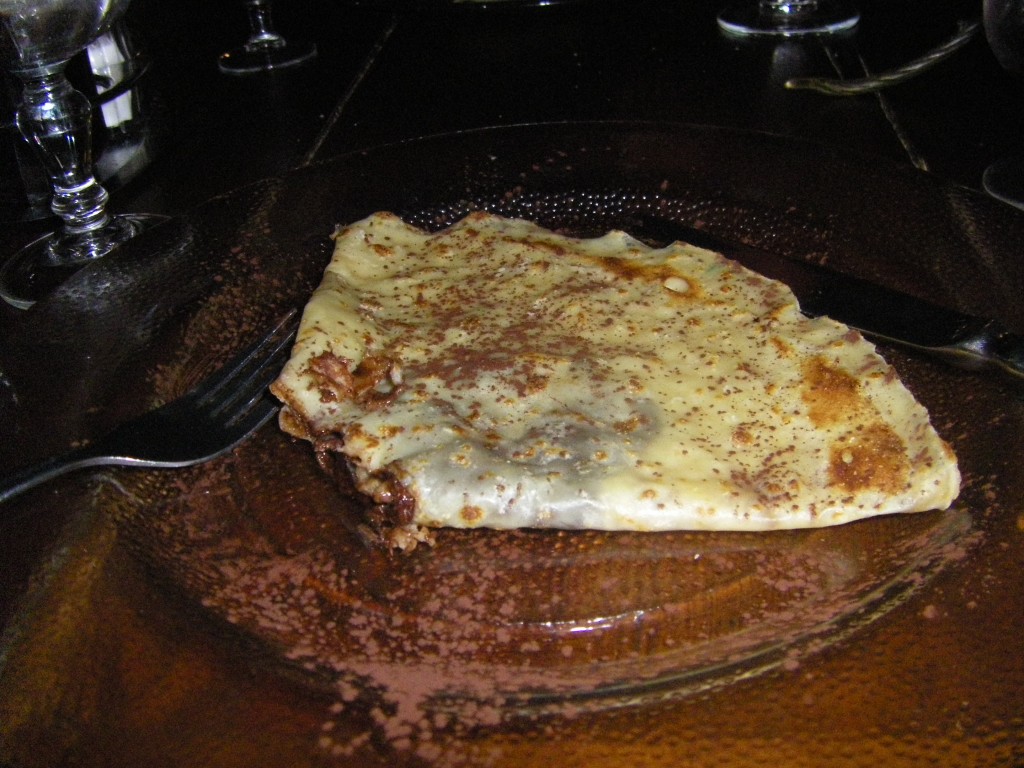 American Sandwiches
A combination of fresh French bread, hamburger meat, French fries, and ketchup make this sandwich my favorite beach food. After eating one you may not feel like that swimsuit fits anymore, but it is well worth it. The sandwich is served in a long narrow bag. You eat it almost like a push pop, pushing small sections of sandwich out of the bag for additional bites. The south of France has stands selling Americans for beach goers in spring and summer. The best part maybe that most of the French fries put into the sandwich fall down to the end of the bag, creating a surprise for when the sandwich is finished.

Belgium
Beer
Even if you are one of those people that hate beer, I highly doubt you won't like the crisp taste of a good Belgium beer. Forget the calories and go have a pint. Even out of the can, Belgium beer still tastes far superior to that Keystone Ice some find tasty.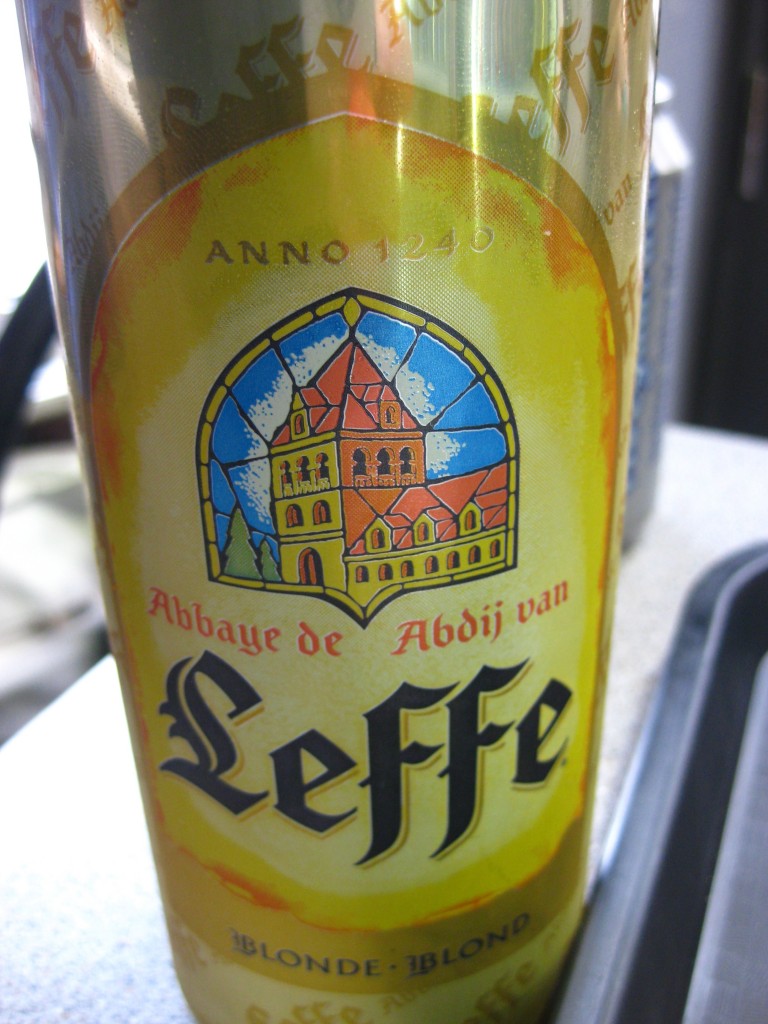 Fries
I am the ultimate tourist coming to Belgium and just having French fries, but they really are some of the best deep friend potato strips I have had in my life. Stands and restaurants serve heaps of fries with almost everything. If you do buy fries at a stand, you have the opportunity to eat the fries with a quaint little fork. It makes eating fries seem much more elegant.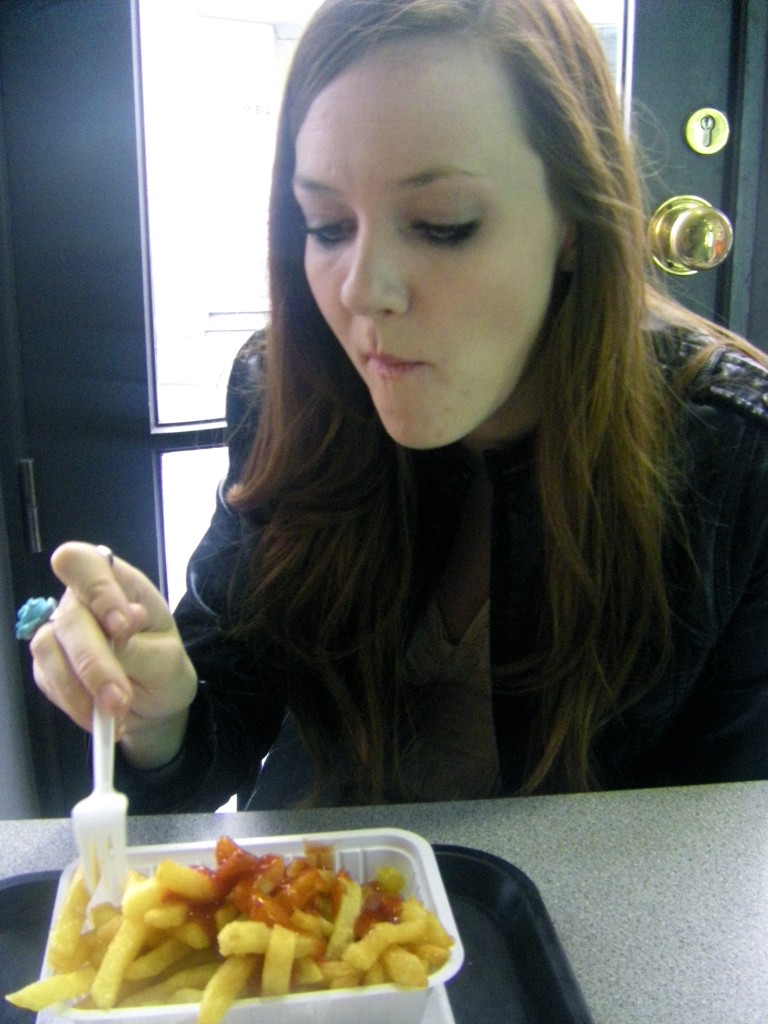 Waffles
The Belgium waffle is famous for being the best waffle in the world. Stands sell waffles with whatever toppings you like. You can feel the cavities coming on with every bite of sugar-coated goodness.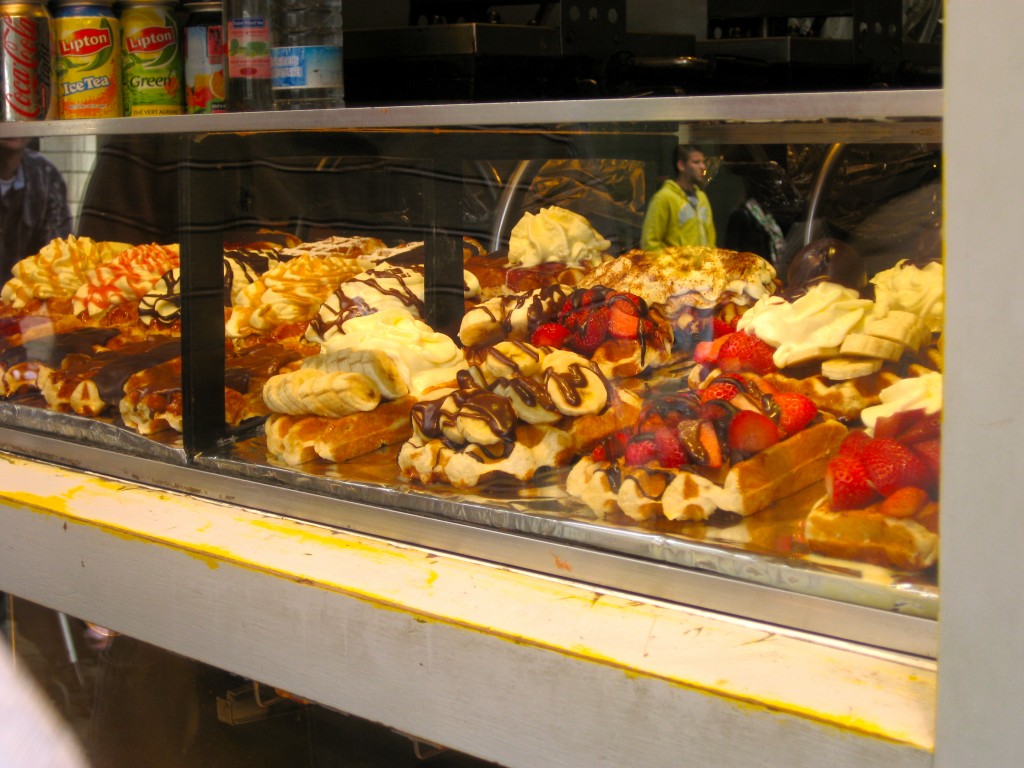 Luxembourg, Germany, and Austria
Schnitzel
I reach the food to end all foods on my travels so far, schnitzel. Any kind of schnitzel will do for me. If you have yet to experience schnitzel, do it. Basically a thin piece of veal is breadcrumb coated and fried to perfection. Sometimes sauces are smothered over the finished product. While it is hard to say which has been my favorite schnitzel over the years, this schnitzel in Luxembourg is burned in my stomach's memory.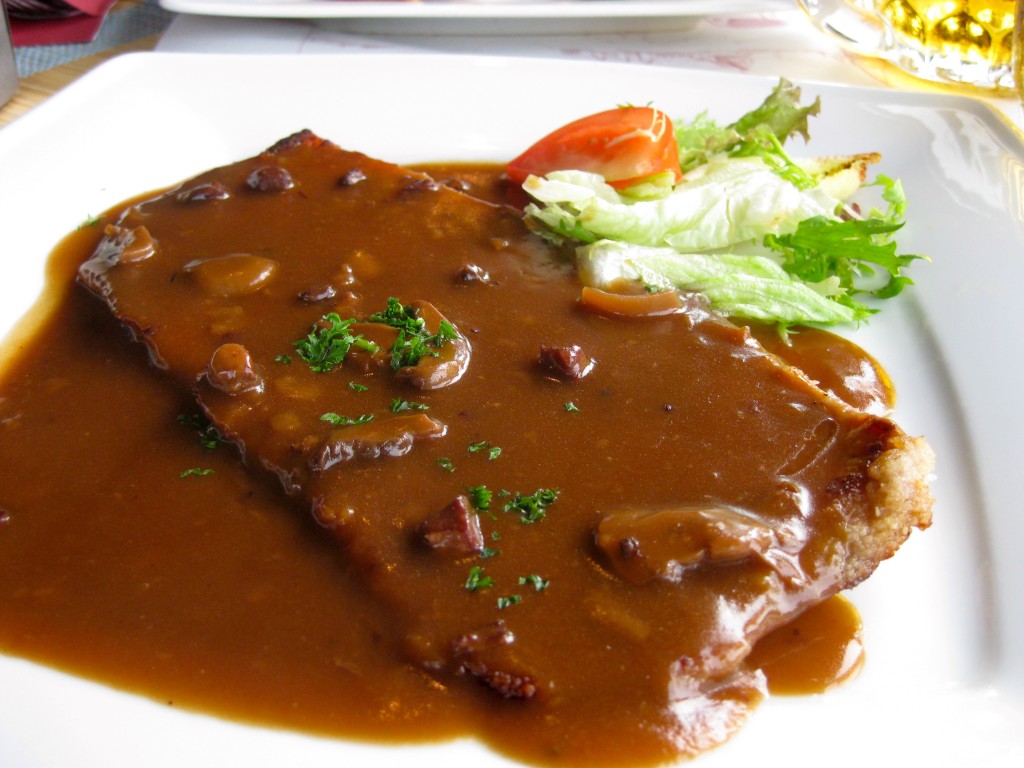 Now if you aren't full by this point after just reading my not so healthy travel foods, perhaps hop on that plane to Luxembourg so you too can look this uncomfortably full.