A new addition to SuzyGuese.com aims put a megaphone to travel voices other than my own. I have by no means seen it all or experienced every story or place that travel has to offer. No one really has, but I hope this segment will put some other travel stories on the table.  If you would like to contribute, email me at suzy at suzyguese dot com with your ideas and a link to your blog or website.

The first guest post I present to you from Candice Walsh of the popular and hilarious Candice Does The World. Candice writes about everything in an honest and open manner. She really holds nothing back, from her favorite nachos to her weekend extravagances building snow sculptures and stumbling around Halifax. Most importantly, she is a redhead with that redheaded temperament. I would be a huge phony if the first guest post here was not from one of my redheaded people. At any rate, please enjoy and appreciate Candice's words below or else. She is a redhead after all.
How to Travel Like a Temperamental Ginger
Sometimes you can use a stereotype to your advantage, especially if you're a redhead. According to the world, gingers are soulless, fiery creatures with the ability to erupt into rage at any moment. We're also feisty, fun-loving and outspoken. Depending on who you talk to, we're also exotic.
The former is often untrue. Au contraire, I'm a fairly laid-back individual who keeps her anger in check, and only once I have become so mad that my friends backed away in fear. The latter, however, is mostly accurate. Throw in some Irish stereotypes about being a rowdy drinker, and you've got a role model for the "ultimate" ginger.
Here are five fun ways redheads can use these stereotypes to make travel more fun.
1.    Stare at Annoying People With All The Intensity You Can Muster
Some people seem dedicated to being annoying and making every aspect of travel a hassle. They're the people who complain about everything, grumble to their friends about poor service, or slow down line-ups at a fast food restaurant by quizzing the server on calorie content.
Make eye contact. Do not say a word. In my experience, people are more intimidated by the strong, silent disposition of a ginger than one who starts mouthing off immediately. If you do it properly, you should be able to bore holes into their head with your eyes. They'll stammer nervously and clear the area immediately, anticipating a massive blow-out in front of a crowd.
2.    Go Somewhere Where You Will Instantly Become Famous
Looking for a confidence booster? When I considered teaching English in South Korea, I met with a local recruiter to discuss some options. I told him how I had never been to an Asian country, and he chuckled. He then told me that with my appearance – red hair, blue eyes, pale skin – people would spend a lot of time staring or trying to talk with me. In their world, I would become the ultimate standard of beauty, the pinnacle of Western culture.
Milk the experience for all its worth. Sashay around town with conceit, revel in the fact you're exotic in this part of the world while in other parts of the world you're avoided. Sign autographs. Blow kisses. Hug babies.
3.    Pretend You're Irish
Everybody loves the Irish. People think about Ireland as a care-free nation of hard-workers, strong people, great music and gorgeous scenery. Plus they have that charming accent and are thought to be hardcore drinkers. If you can perfect both the Irish accent and the ability to drink several pints of Guinness without hurling your lunch, you're automatically accepted in the elite club of Fascinating Foreigners. Use it to pick up members of the opposite sex or regale people with fascinating tales of your childhood spent raising sheep on a farm in Galway.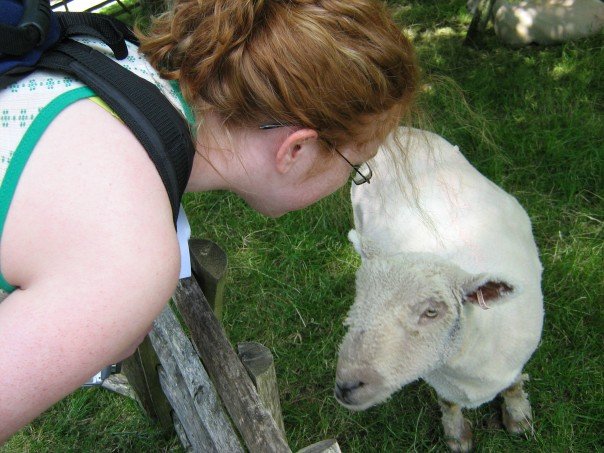 4.    Be the Life of the Party
I've lost count of how many times I've been at a party or pub and have heard someone say, "You must be a party animal!" I have no idea how this opinion emerges, it simply does. It's like peer pressure, you're suddenly inspired to dance onstage with the band or buy rounds of beer for a bunch of strangers. You'll leave people shaking their heads and saying, "Gosh, those redheads! They know how to have fun." And why not? Why shouldn't we encourage others to ditch their inhibitions and shake off their stress?
5.    Celebrate St. Patrick's Day With Authority
This one ties in with the Irish sentiment, obviously. It doesn't matter where you are in the world, people love using St. Patrick's Day as an excuse to get uncharacteristically drunk and make fools of themselves. Take an authoritative stance, flaunt your knowledge of St. Patrick and decorate yourself with all the holiday apparel you can find. Shamrock tattoos, green outfits, green beer, silly hats, leprechaun pins. Be the poster girl or boy for St. Patrick's Day, find an Irish pub and jig the night away or take part in a parade. It just might be the one day of the year where everyone will envy your redheaded zest.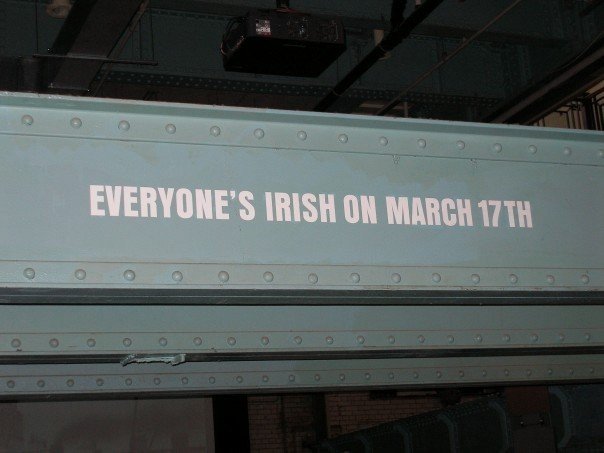 Remember fellow gingers, being an ambassador of redheads is no easy task. Stick to your fiercely proud nature when you travel, defend your roots and stay strong. Do not be tempted by hair dye.
For more from this temperamental ginger, please head on over to Candice Does The World.