My feet land in New Orleans and I instantly know this city is all about food and drink. While the masses of seemingly underage spring break college kids tote around their green grenade filled drinks hunting for the next bar, I am in search of something a little more innocent, a grape snowball. With a band rocking out on a stage set up in the French Market, people aren't the only spectators. The scents of crawfish cakes and shrimp balls swarm the crowds.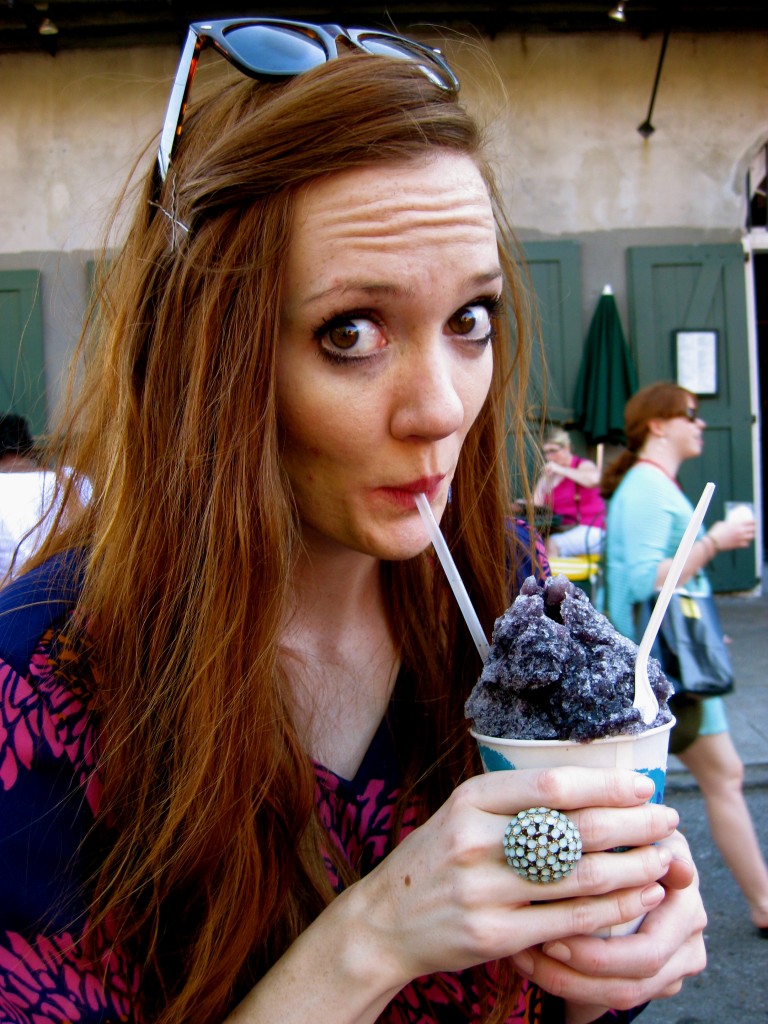 Going on a diet in New Orleans might be the greatest impossibility. With so much food and drink to be had, I brought my empty stomach and my thirst for a few days to its table. And while there are so many classic dishes and drinks in New Orleans, a weekend only scratches the surface of tummies. Here is my sampling of food and drink in New Orleans, dishes and drinks I am probably still working off. At least a snowball is low-cal, right?
Step One: Attend A New Orleans Food Festival
Having arrived from the road, I instantly made my way to the French Market. The Roadfood Street Festival was taking place, an annual springtime event in New Orleans. Across four blocks in the French Market, stalls line up from local restaurants, eateries across the state and food staples all over America. You can really pick and choose what you want and how much you want. I went for a tasting of a soft shell crab po'boy. Po'boys are the sandwiches of the city, served on French bread. Clovis and Benjamin Martin came up with the inexpensive sandwich for striking streetcar drivers. When one would come up to order, they would shout to the kitchen, "Here comes another poor boy," and thus the sandwich was born. It now carries many varieties like this crabby version.
And while the beer flows for New Orleans' food and drink festivals, I only want a snowball, another taste of the city. Snowballs are what most of us would call a glorified snow cone, consisting of finely shaved ice and sprayed with an assortment of flavors. I watch as my artificial grape flavoring coats the ice shavings. The fingertips of the man creating this staple are dyed every shade of snowball up for offer. You can tell what snowball flavors are most popular merely by looking at his hands. They tell the snowball story.
Step Two: Consume The Other Sandwich
New Orleans' po'boys make room for another famous sandwich, the muffuletta. The place to go from these sandwiches, while served all over town, is the Central Grocery, also in the French Quarter. I am quickly hurried to a line where a less than friendly man throws me my pre-made sandwich.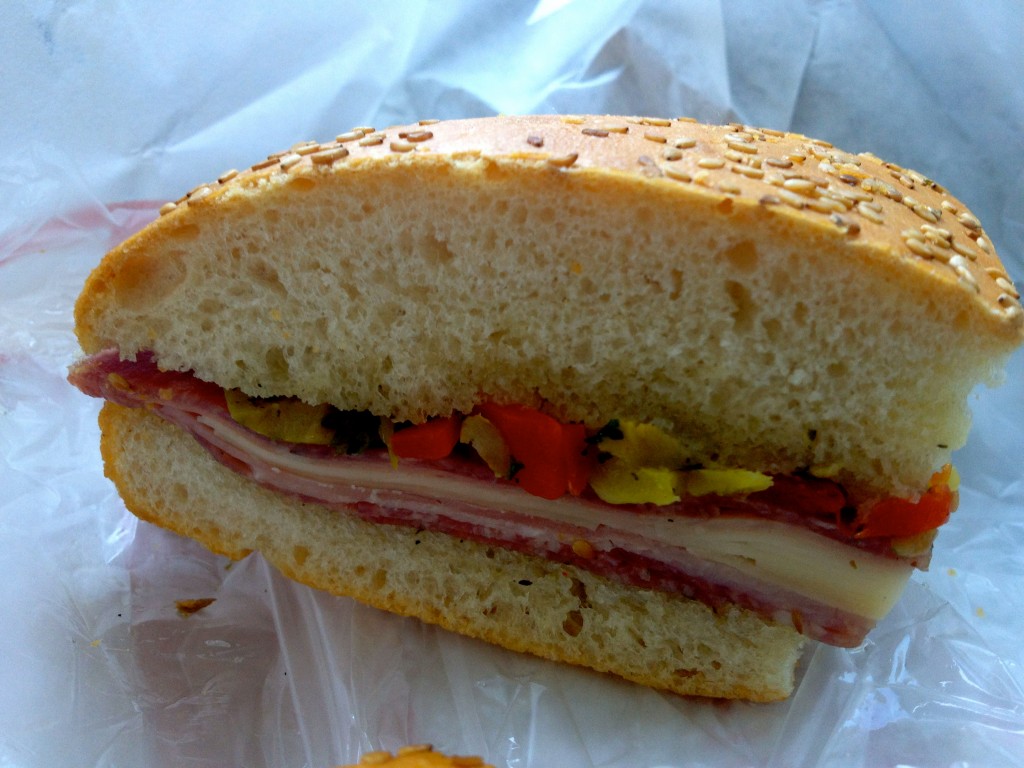 Composed of salami, ham, provolone, oil, vinegar and a spicy olive spread, the monster of a sandwich hit the spot. Sicilian immigrants opened the very store  and brought the sandwich to New Orleans. While I enjoyed this mouthful to say the least, I was a little disappointed in the experience. A stack of sandwiches sat pre-made as they tossed them at the tourists like Frisbees. This could be different, but my stomach wasn't complaining.
Step Three: Hop on The Bar That Moves
In New Orleans, there is no shortage of drinking holes, including the unique. It's not everyday you get to take a ride on a rotating bar or a carousel no less. I step right up to the Carousel Bar at the Monteleone Hotel. Mentioned in the writings of Ernest Hemingway, the stools decorated like carousel seats with circus scenes rotate ever so slowly around a stationary bar.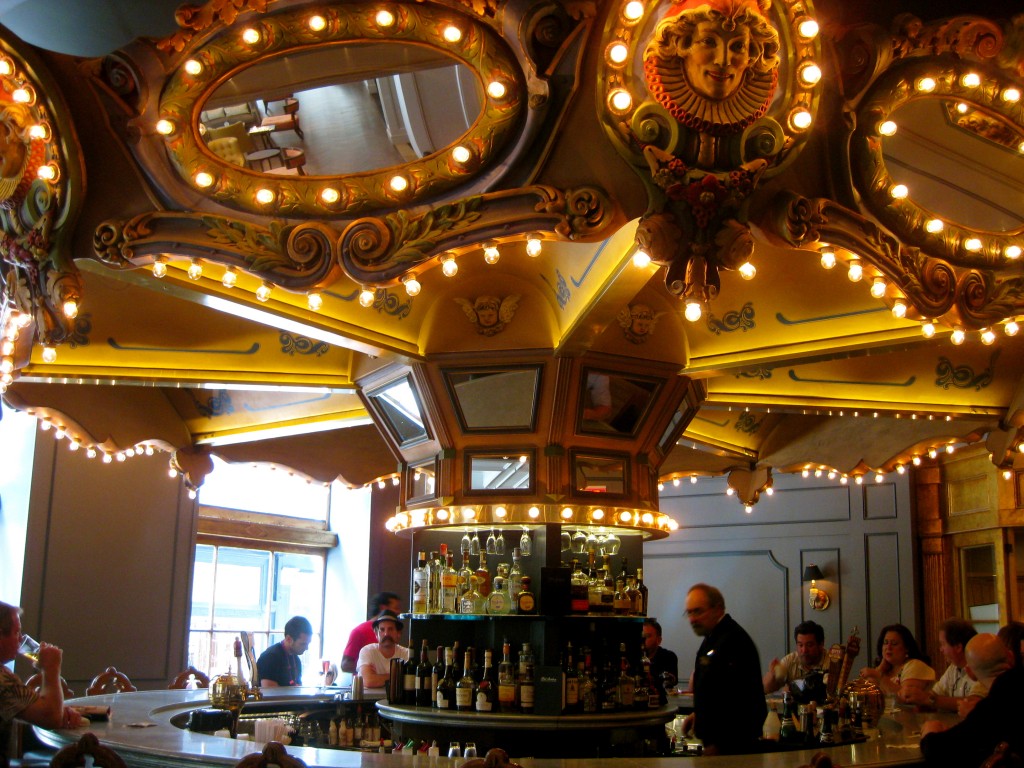 Depending on how long it takes you to down your drink, I made my way around the room three times without ever lifting a foot on a one beer visit. The tipsy man next to me, complete with a handlebar mustache jokes with his friends, "Oh, I didn't even know we were moving." It might be time to get off the carousel.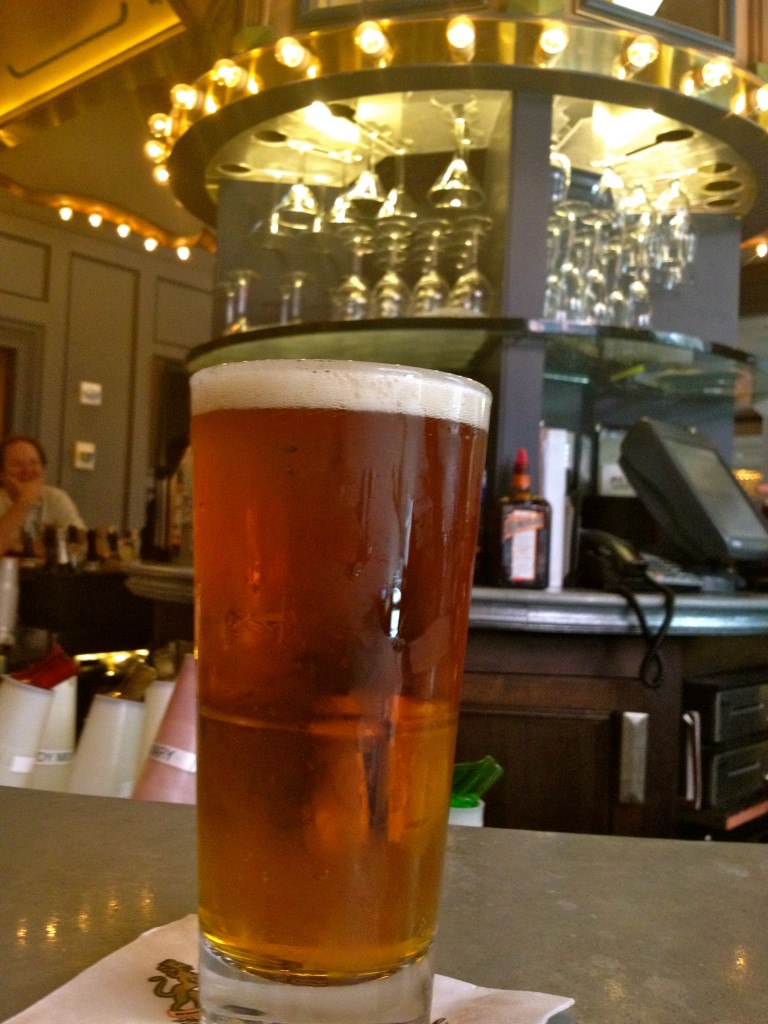 Step Four: Find The Burger in the Big Easy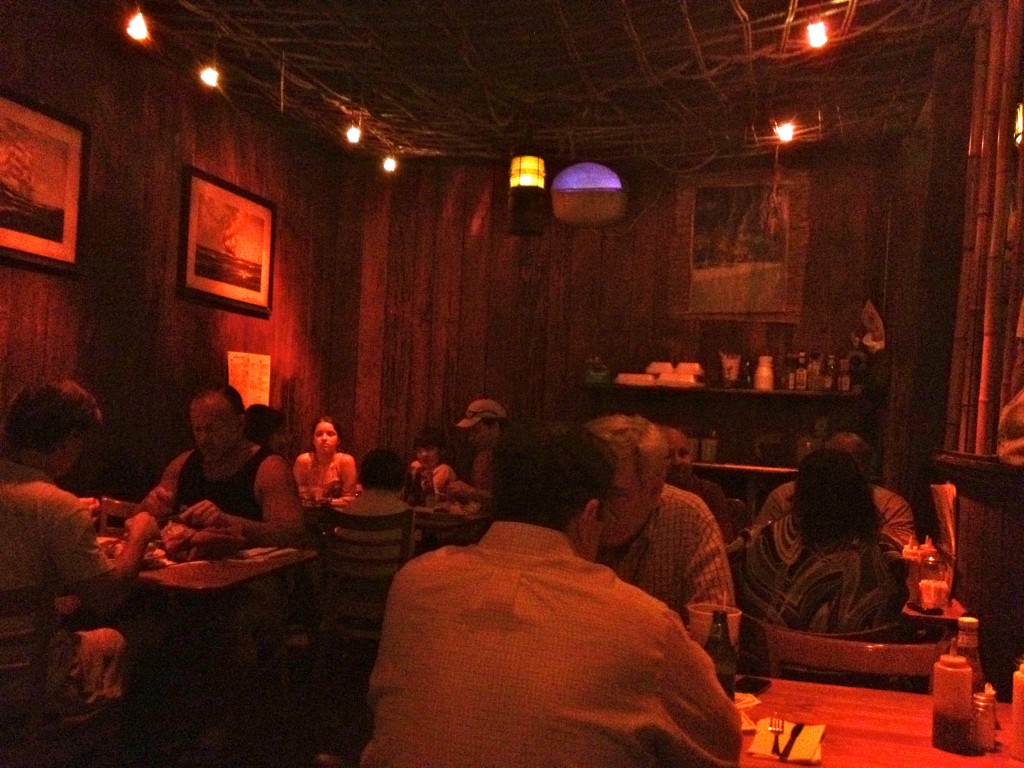 If you get a little tired of fish while in New Orleans, Port of Call serves up one of the best burgers in the city. Established in 1963 on the edge of the French Quarter, the neighborhood restaurant is more like walking into a restaurant that could appear on Gilligan's Island. Dimly lit, you order cheeseburgers and steaks, even if you can't see it.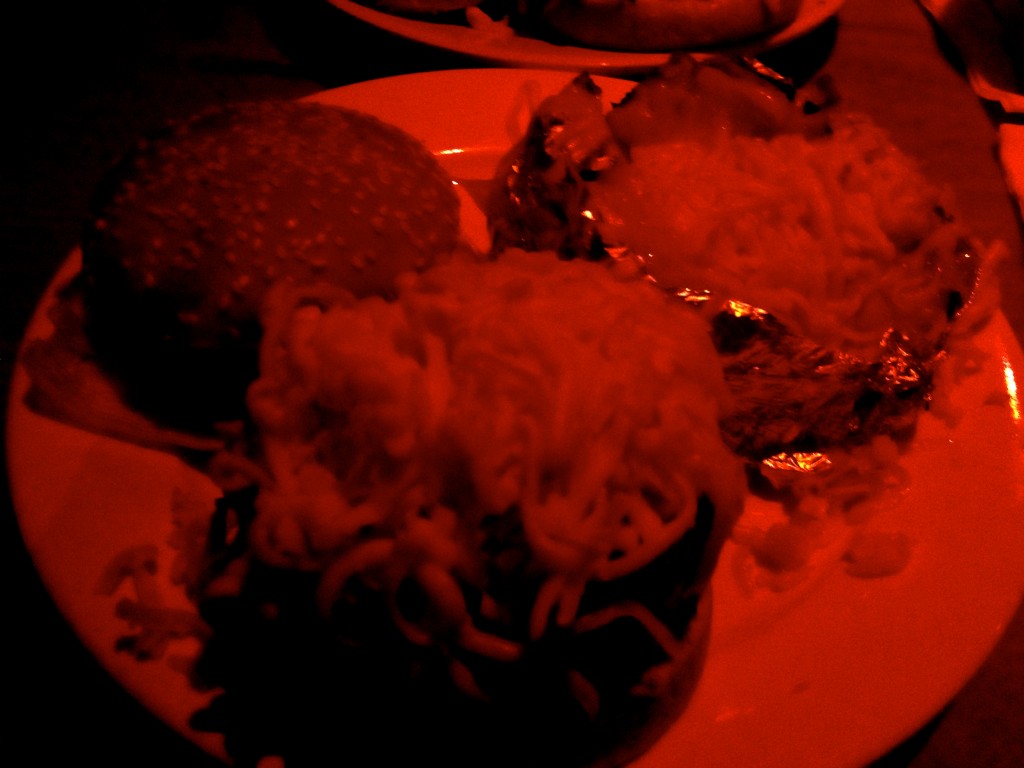 I order a Neptune's Monsoon to wash down my burger, a drink seemingly the size of a skyscraper. A few sips deep and suddenly Port of Call gets even hazier. Its contents aren't important other than I could be dining with Gilligan and thinking myself Ginger if I finished the whole thing.
Step Five: Wait For The Hurricane
Pat O'Brien's, the bar serving up legendary hurricanes, has been around legally since 1933. Before that time Pat O'Brien's spent its days underground as a speakeasy. By the 1940s, the hurricane drink was created here. Before I can even open my mouth to tell the waiter what I want he says, "Hurricane?". There must be something on my face that screams tourist.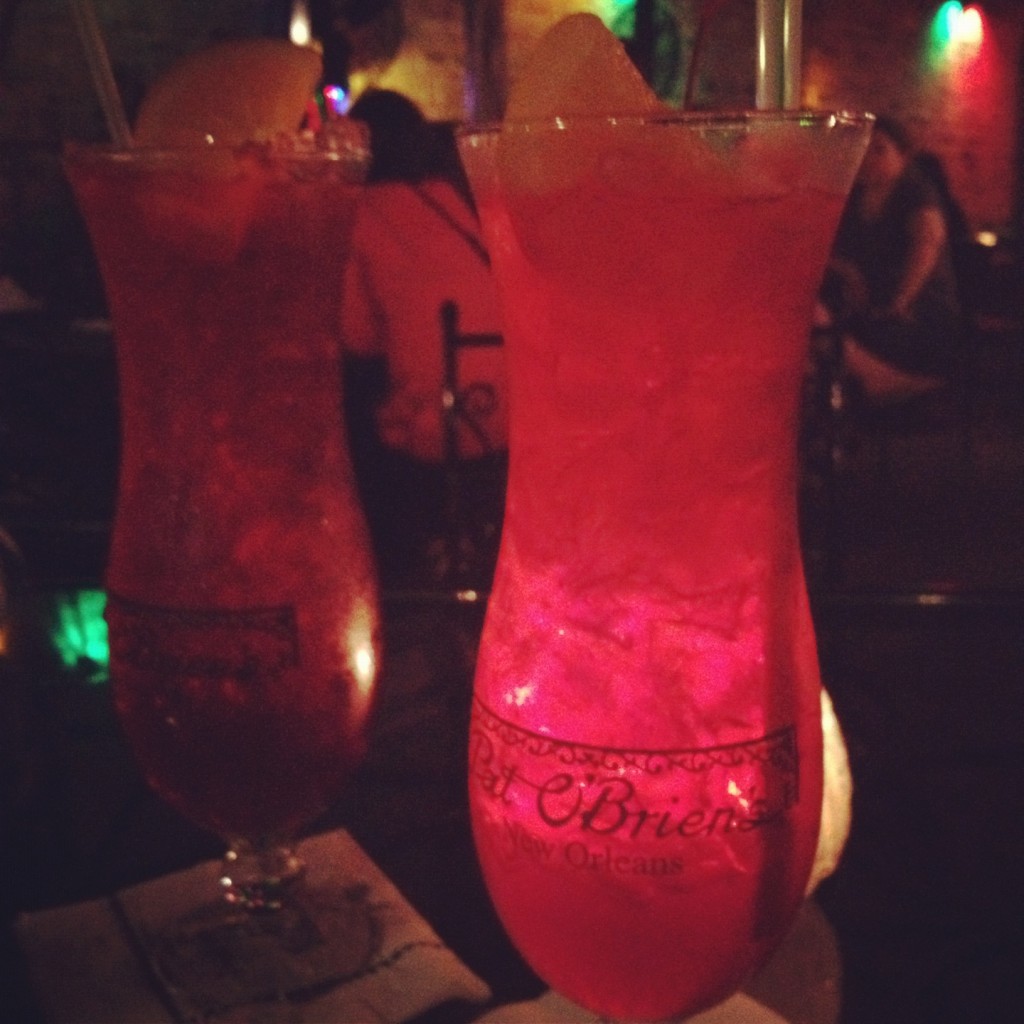 The glass is a thing a beauty, made to look like a hurricane lamp. Garnished with an orange slice and a cherry on top, the fruity rum concoction is sweet for certain. You can take your glass home as a souvenir or return it for a few dollars.
Step Six: Let Them Eat Beignets
I close out my eating time in New Orleans under the striped green and white tent of Café du Monde. Founded in 1862 in the French Market, the space is known for its café au lait and beignets, a fried doughnut of sorts. One order of beignets produces three, piled high with powdered sugar.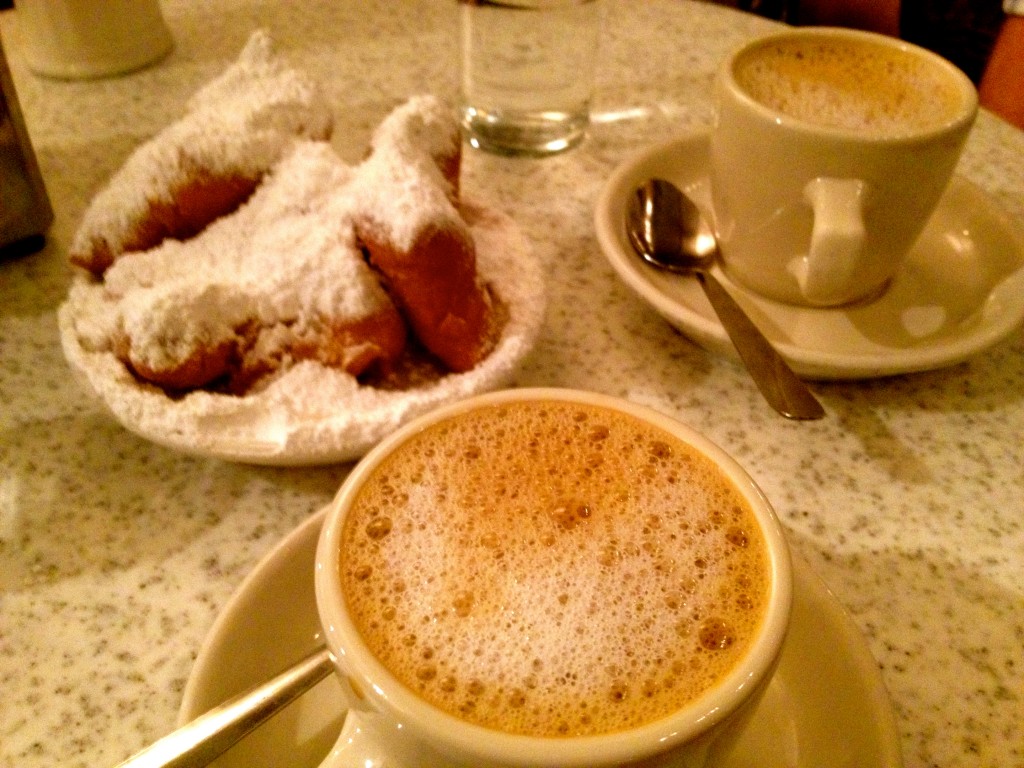 I take a bite and instantly find a new addiction. Warm and chewy, I can see why these beignets warrant Café du Monde to be open 24 hours a day, 7 days a week. With the exception of Christmas or a hurricane, let them eat beignets, New Orleans seems to say.

Have you broken your diet in New Orleans?