For most travelers, how they pack is mostly dictated by comfort and the quest to blend into the destination. While I pack according to both comfort and where I am going, there are those events that creep into our travels where we must dress up, ditching the cozy airplane sweater for something fancy. In the winter, it seems like the traveler must get all dolled up more than any other time of the year with the holidays in December, January and February. However, packing for such a feat can't lord over too much space in our bags. A dressier look can't lend too many components that won't work interchangeably when we are dressing down. If I know I am going somewhere and I might need an outfit of a dressier nature, here are four components I throw into my bag for fancier fare with very little effort.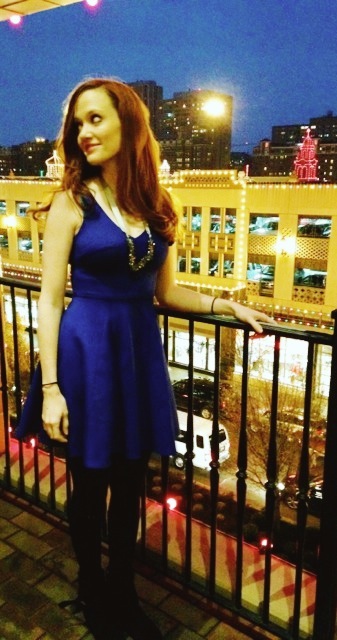 Tights
When you need to dress up on your winter travels, you might throw in a dress or a skirt. However, I quickly regret this move if I forget a pair of tights. Even if I don't know if I will be dressing up on my travels, I tend to through in a pair of tights just in case. You can easily dress up a plain skirt or dress with tights while still remaining appropriate for the seasonal weather. Also tights take up virtually no space in a bag like a pair of overly dressy pants might.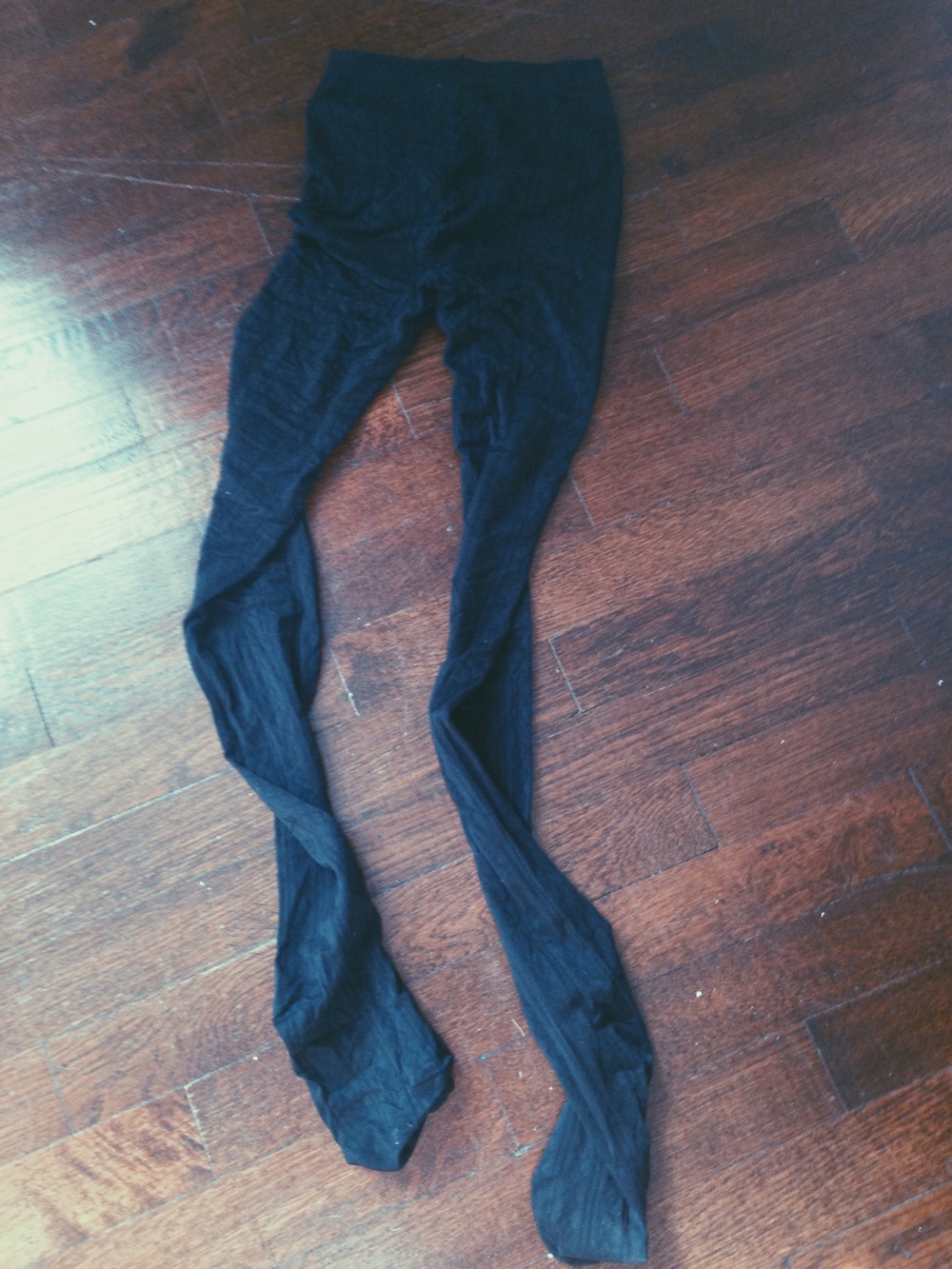 A Statement Necklace
In addition to a pair of tights, I always pack a statement necklace for an instantly dressier look. Even if you don't have the space or the time to dress up on your travels, a statement necklace can do the work for you without taking up room in a bag or requiring much effort. I usually pack a necklace that is disposable in case I lose it or it gets stolen. I also always try to bring a necklace that is neutral in color scheme so that it will go with other outfits if I need it to at some point on my travels.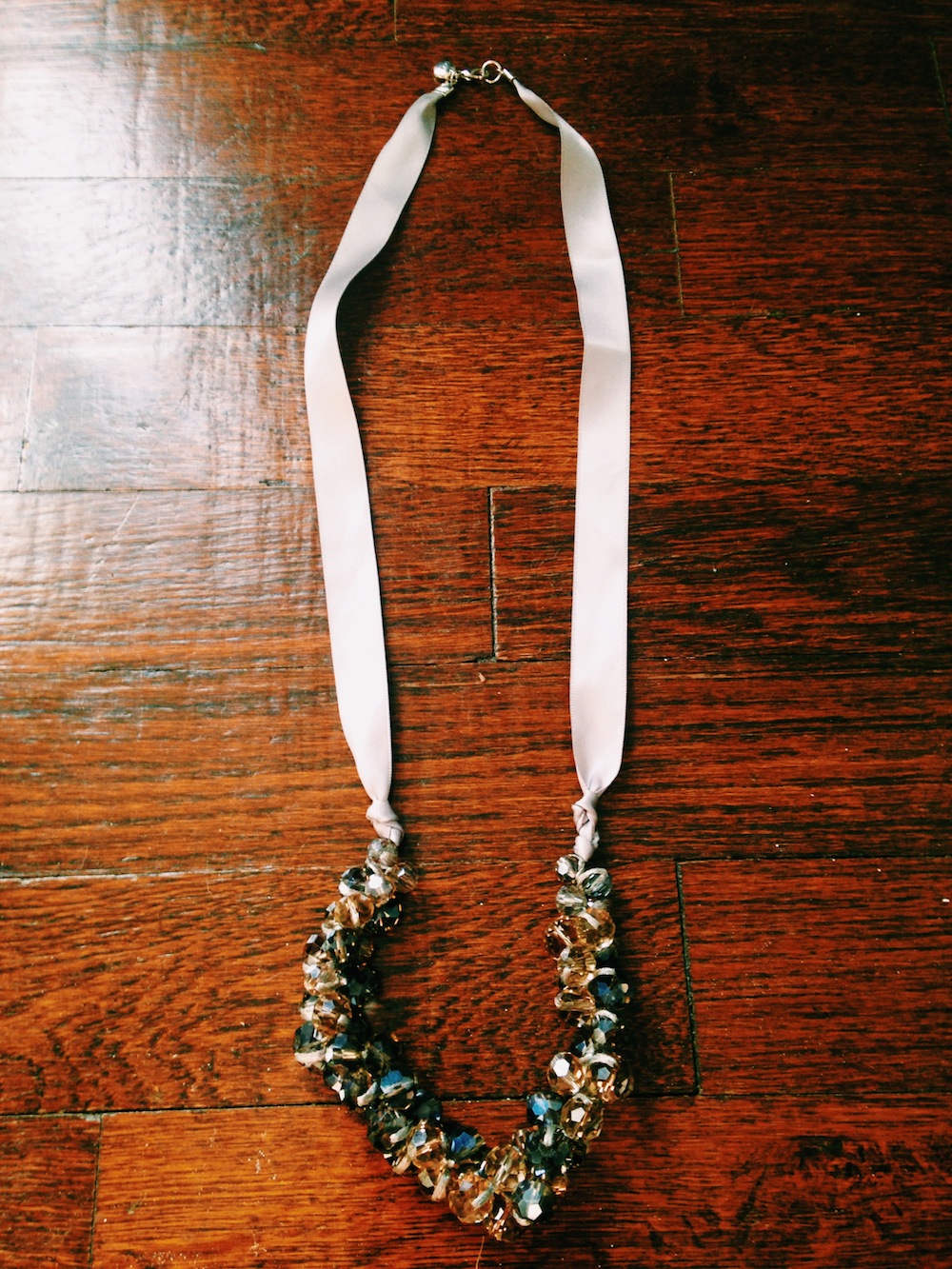 The Stretchy and Solid Dress
If I need to dress up on my travels for some event or occasion, I don't like to pack a skirt but rather a dress with a stretchy material and in a solid color. A dress allows you to save room as you don't need top and skirt combinations. It stands alone. For winter travels, I usually just pack a sweater dress as this looks appropriate for most fancy occasions. A.B.S. sent me this royal blue dress to try out on my travels. This little number is of a rayon, spandex, nylon and polyester composition. Due to its makeup, the dress has a lot of stretch to it, but also the ability to crumple up into a ball in my suitcase. Some dresses can be hard to pack, losing their shape when you take them out of the bag. With a few swipes of the iron, I was good to go for a wintry night out on the town on a recent trip to Kansas City.
While your style might be more of in the way of skirts, to dress up my travels, I try to pack a dress that follows a few simple rules. It must still be comfortable. It must be easy to pack. It must unpack well and not look like it has been in a bag. And lastly, it must be simple enough in color and design to work with whatever I put with it.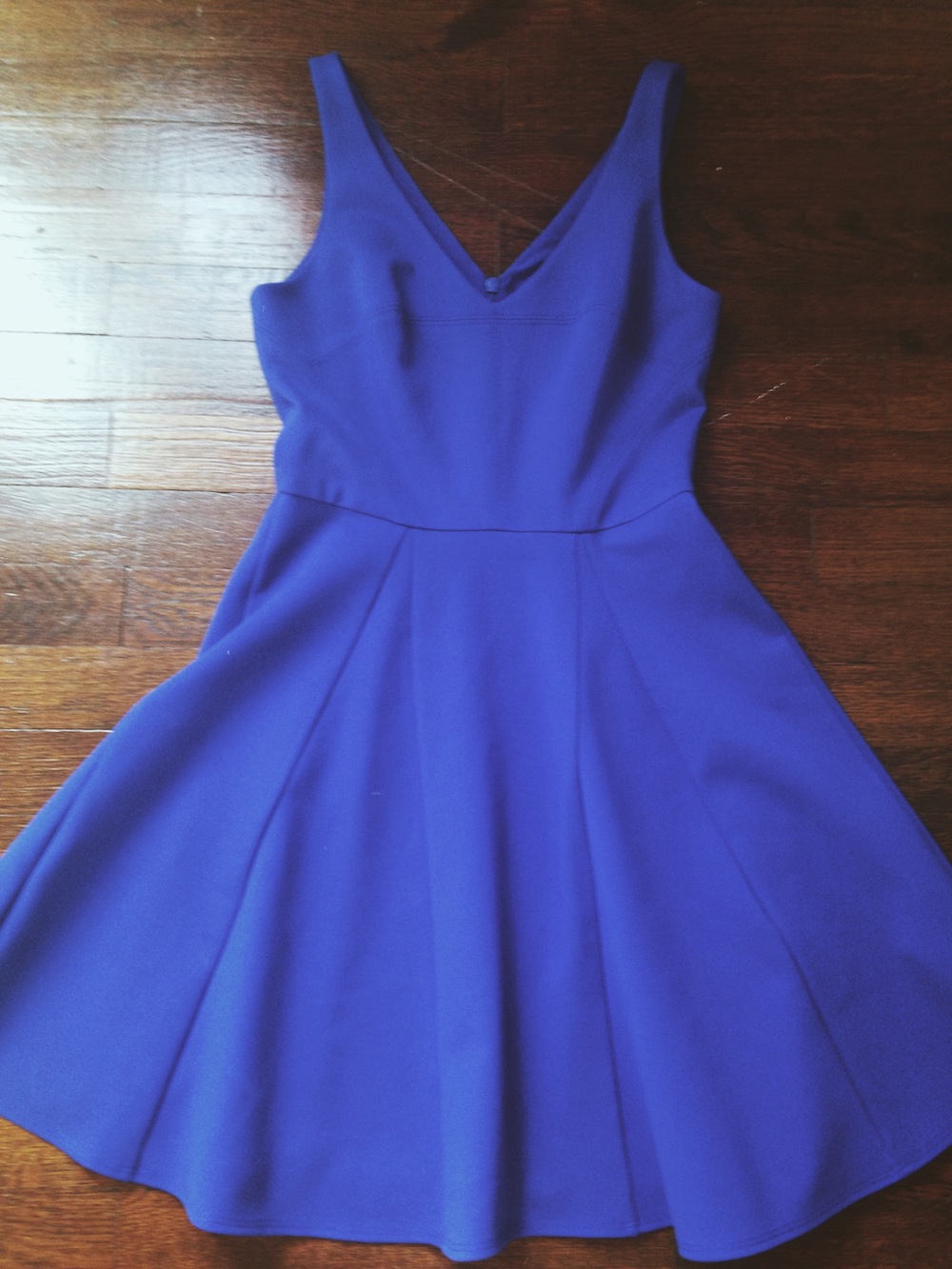 Black Low-Heeled Booties
Completing the dressy, winter travel look, footwear can be a bit of an issue. Whenever I pack heels, I almost always never wear them on my travels. They also take up far too much space and only serve one purpose. For the traveler with little space to yield to that off chance of needing to dress up, you can save a great deal of space by packing a bootie instead. This pair is black suede with a low heel. Not only do they work with a dressy look, but I can also pair them with other things on my travels. A bootie also still keeps my feet warm in frigid temperatures on winter travels. They aren't just solely for that one night in the winter I need to look the part of a put together traveler. I also try to go with a pair that has very little structure so that I can fold them up around the sole and heel of the shoe and save even more space. I also try to pack a black pair as the color always lends a dress feel merely due to its look.
Full Disclosure: I received the dress featured in this post compliments of A.B.S. By Allen Schwartz. 
How do you dress up on your travels without too much effort? Share your tips below.