The last time that I had to pack for "home" for the holidays, I was in college and still somewhat of an over-packer. I would lug home a giant suitcase, usually one that I had to check and wait for at baggage claim. After years of already being home for the holidays, with little travel required, I am now faced with returning home for Thanksgiving and packing accordingly. I can't just run down to my apartment if my jeans split at dinner. And yes, that did happened one year but I blame the pants, of course. Coming home for the holidays has its packing challenges. An over-packed bag with no direction will only produce awkward outfits not fit for the special occasions and more time spent in the airport. As I always like to travel looking my best, here's my plan of action for packing my suitcase for my upcoming holiday travels in case you need a bit of direction to go home too.
Begin with a Weekender Bag for a Good Foundation
 With Thanksgiving and Christmas being the busiest times of the year to travel, baggage claims clog and those lines to check-in said bags seem to snake all the way around the airport. As I am traveling back home to Denver for this Thanksgiving, I knew that I needed to go with a carry-on suitcase for the last place I want to be is tapping my toe at baggage claim with the holiday airport scene.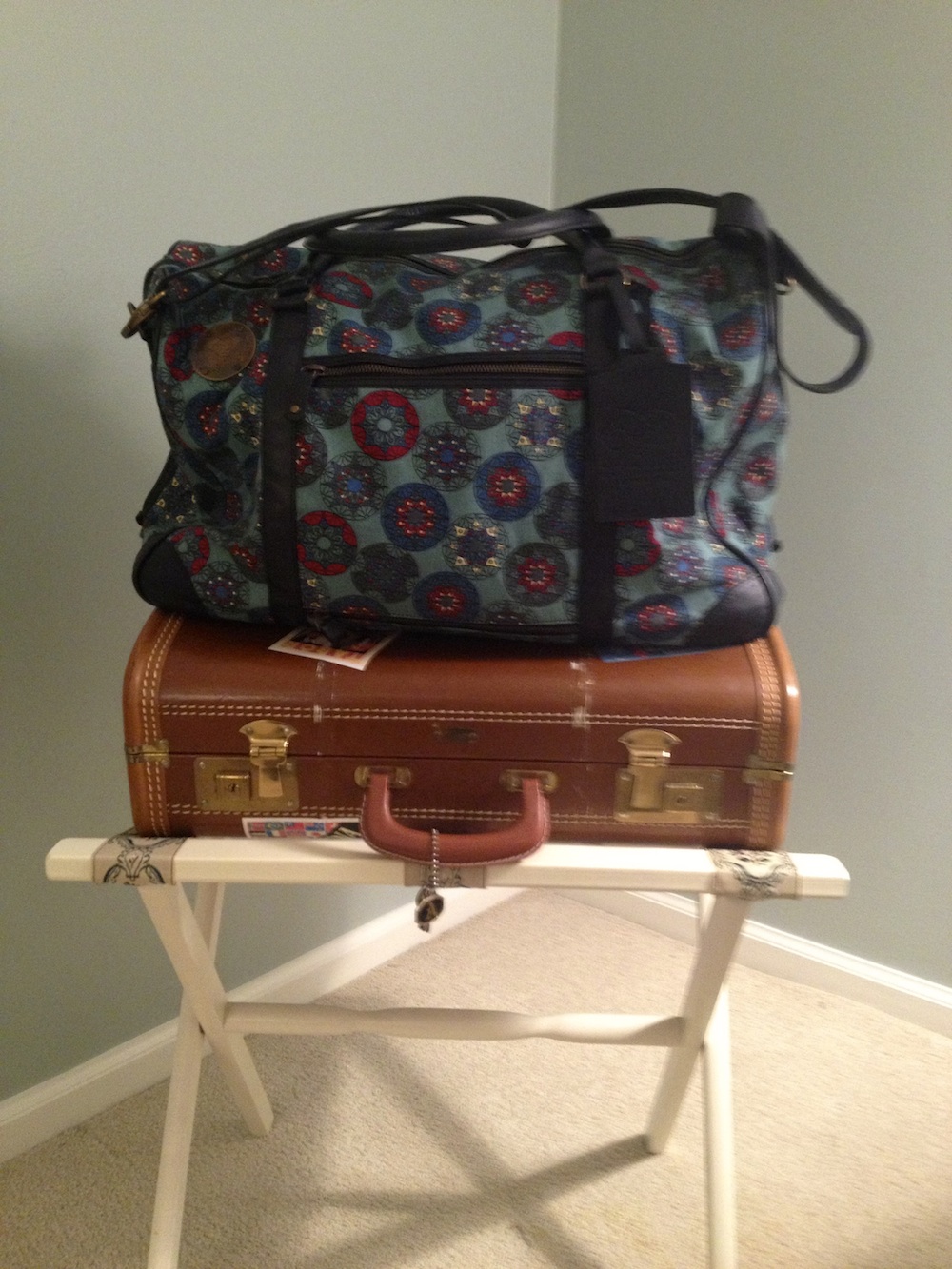 For compact holiday travels, I will be packing my trusted DVF rolling weekender. It is part duffle part rolling suitcase so it allows me to roam the airport without severe pain and exhaustion. It is also smaller than your standard carry-on sized rolling suitcase, making it easier to wedge into the overhead bin. In order to keep your holiday travels compact, you have to begin with a good foundation. With a weekender bag or duffel, it is not to large to overwhelm your hosts with little space and not too small to stuff all of those sweaters and stretchy pants inside for holiday dining.
Keep It Comfortable and Convenient with a Forgiving Pant and Plaid Shirt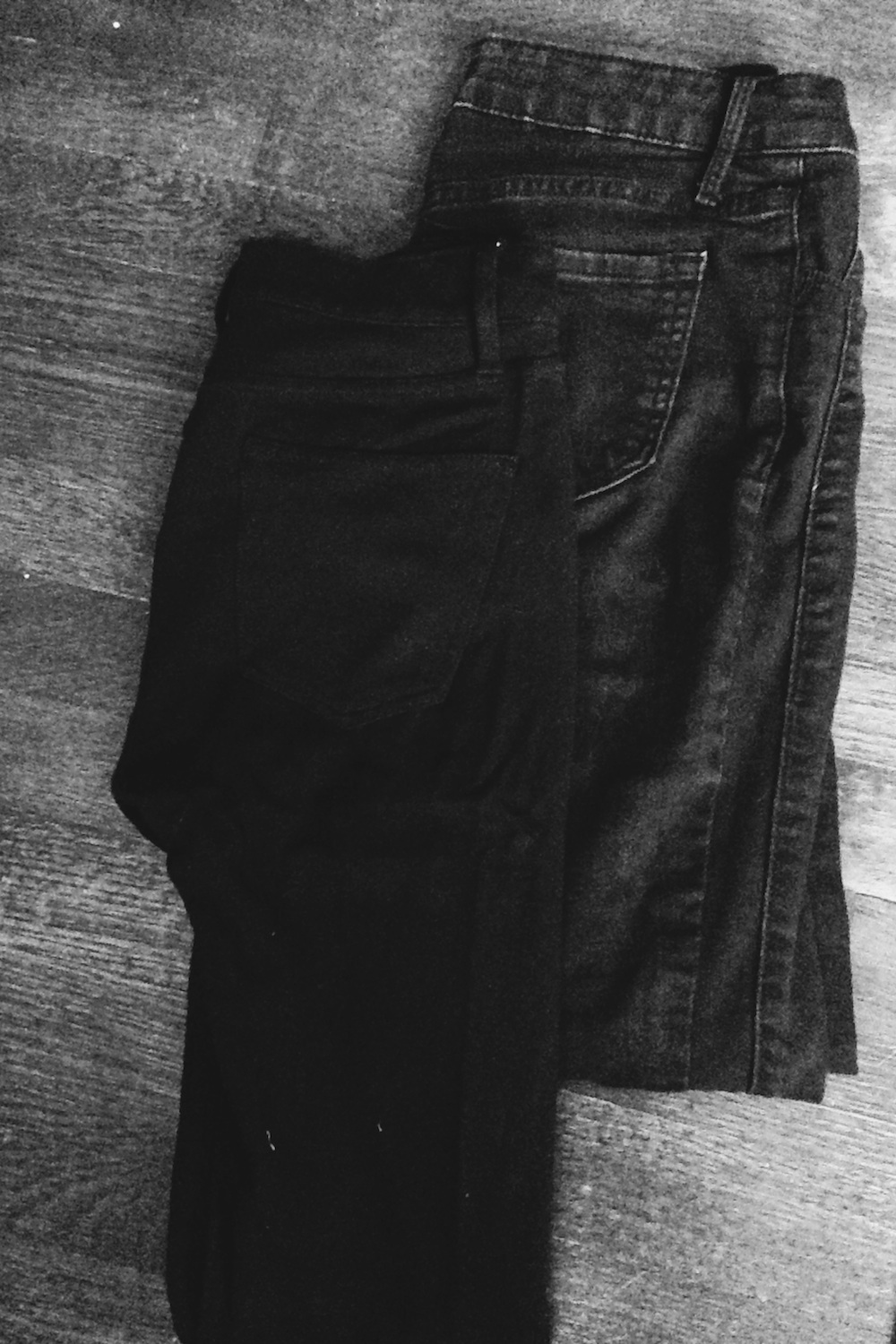 Holiday travels involve a great deal of time waiting at gates and contorting into strange positions on a cramped airplane. The discomfort cannot just consume the traveler trying to get home for the holidays but it can also develop at the dinner table. In most households, the holidays involve a fair share of eating, especially for Thanksgiving. If you don't pack a pant with some stretch and comfort, you will regret that extra piece of pie. For my holiday travels, I am throwing in these gray jeans as my all purpose, all comfortable stretchy pant. I also never travel without my a black legging jean. These pants don't just provide comfort but they can be worn with any number of tops, sweaters and shoes without having to think too hard. 
Coupled with those comfortable pants, another component of my holiday travel packing list is the plaid shirt. It reflects the spirit of the season but it also provides that necessary comfort for long travel days.
Plan Your Outfits by Occasions
While I love to pack for any trip, I haven't always embraced packing by outfits. In turn, I have arrived to my destination with a hodgepodge of tops and bottoms that don't really work with each other. For holiday travel, travelers should pack according to outfits as a guide. I find this to be helpful, as you don't over-pack by throwing in items you won't need. For my upcoming Thanksgiving travels, I am packing with outfits and their corresponding occasions in mind. From what to wear on Thanksgiving to those airport travel days, I have top and bottom combinations ready to go so as to not waste space and time. It is also essential if you are looking to be compact on holiday travels to make the pieces of your outfits interchangeable. I usually try to stick to a color scheme to make this possible.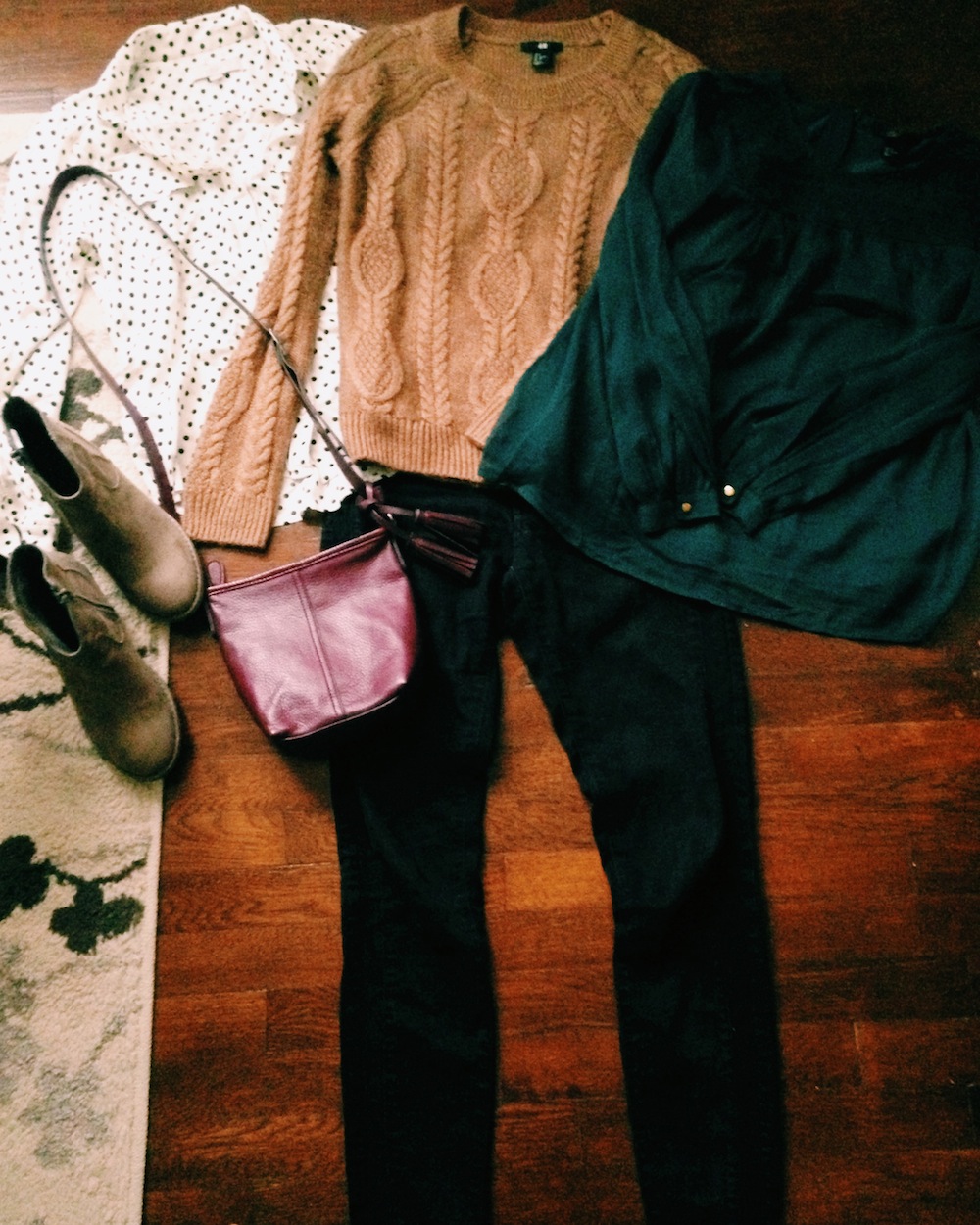 Only Pack the Shoe if the Shoe Fits Every Scenario
One of the biggest space hogs of any suitcase is shoes. If you pack too many, your bag quickly fills with little space to pack anything else. For holiday travel, I can't waste space on my shoes, but the winter presents its challenges. If it were summer, a good sandal would suffice but winter in Colorado could mean flat weather one minute and boots the next. To solve the holiday travel shoe problem I again turn to an item that is interchangeable, one that will go with anything I put with it, the bootie. I picked up these for $19 last weekend to serve as my holiday travel shoe. They will work in cold weather, with a dress, with jeans and pretty much with any color scheme. For holiday travel, you need a shoe that fits in your bag, on your foot and into every occasion of your holidays so that you don't need other pairs taking up space.
How do you tackle packing for holiday travel?