Full Disclosure: I received a complimentary night at Hotel Elysée. These are my opinions about the hotel. Your opinions may vary.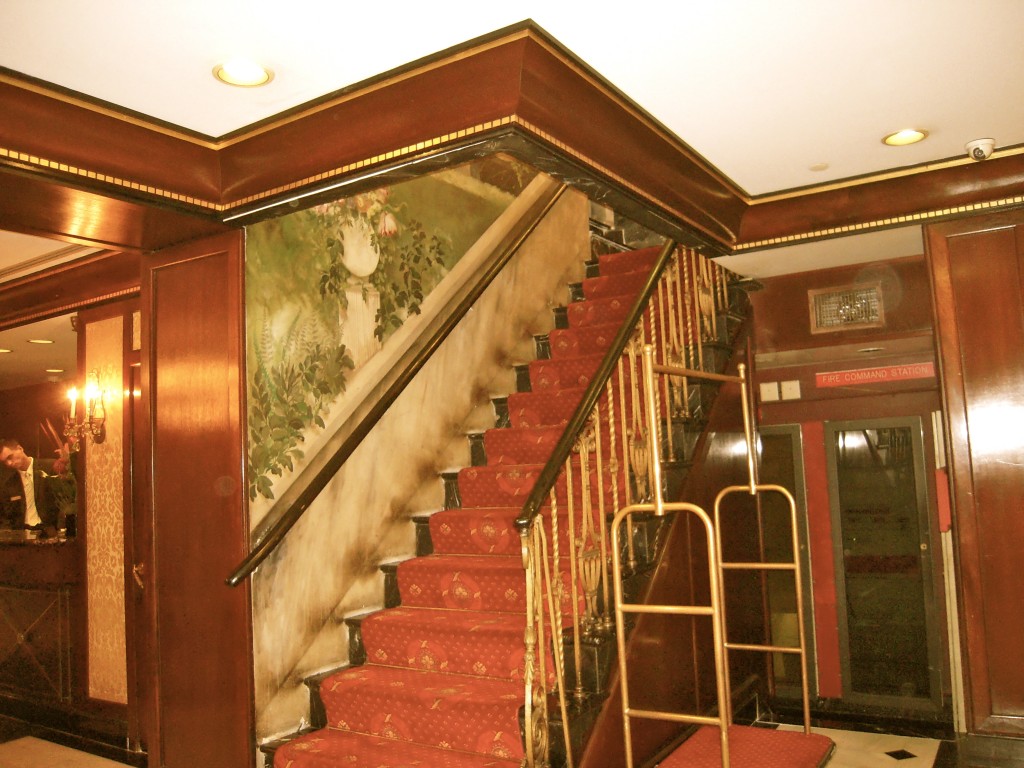 The chatter of Italian businessmen in the lobby mixes with music seldom heard to my ears. "You have been upgraded to a suite," the woman behind the desk says with a smile. I am shown to the elevator, an elevator seemingly from the film Thoroughly Modern Millie, the kind you might have to dance to get going to your desired floor. Stepping into Hotel Elysée is like stepping back into another era, where the reception is warm and the charm comes through quirky elevators and countless crystal chandeliers.
Hotel Elysée sits on East 54th Street, in between Madison and Park Avenues. The midtown Manhattan location puts it at the center of shopping and the arts. Built in the 1920s, Hotel Elysée was intended to reflect the European hotels of the 20s, as conceived by Swiss Max Haering.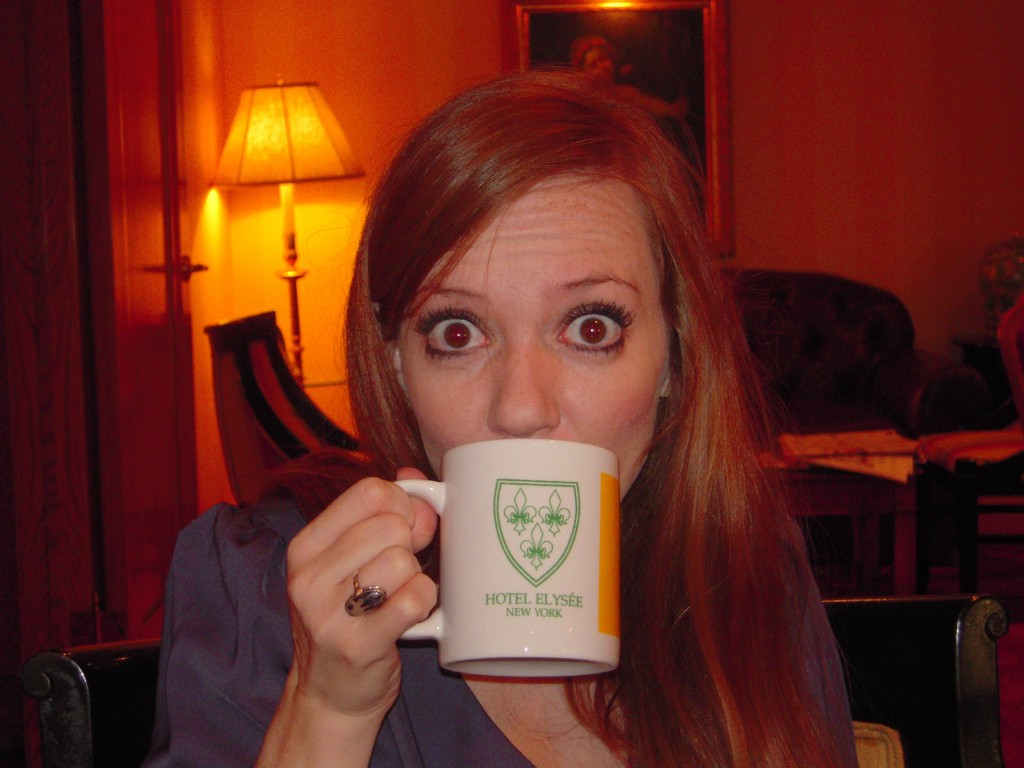 As I step into my suite, colored in various shades of peach, every piece of furniture appears to be an antique. I get the sense I am playing the part of Eloise at the Plaza, but on a much more literary scale. Several writing desks can be found in the room. Hotel Elysée keeps close to her roots as a home for movie stars, artists, writers and intellectuals. Walking around a suite bigger than my apartment back in Denver, the floors are speaking, squeaking with each and every step. If only they could really talk, I wonder what they could reveal about former famous guests.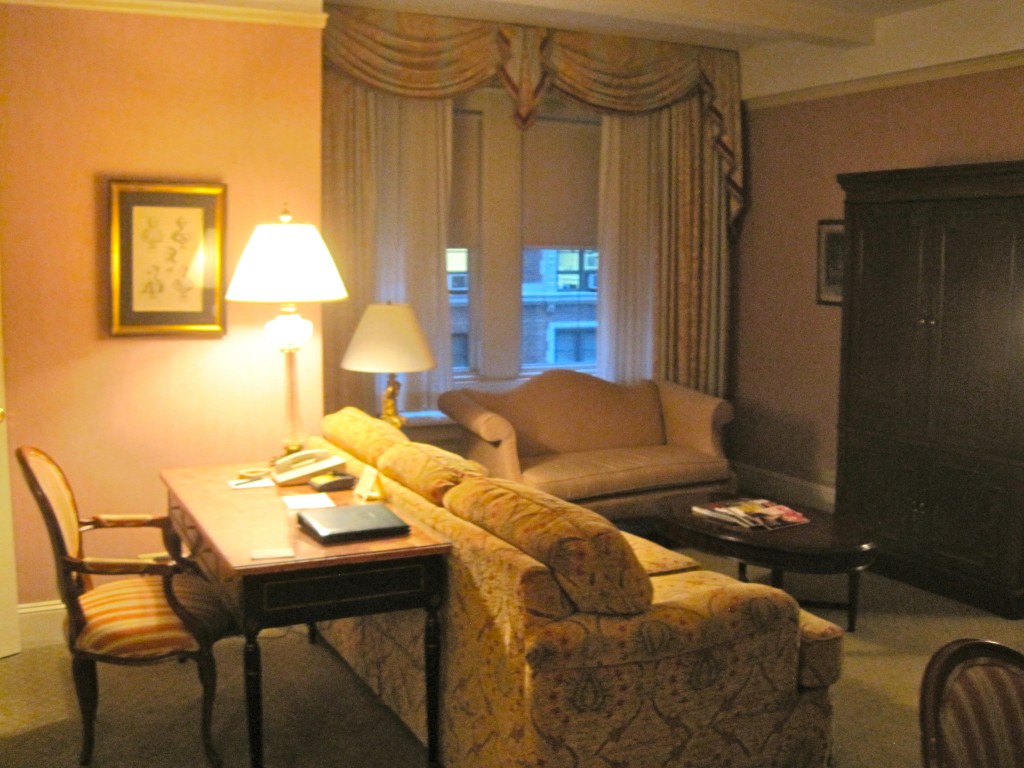 I plop down on the king sized bed, also accented in hues of sunset. As I imagine who has stayed in this room, my imagination doesn't have to go far. Tennessee Williams lived on and off at Hotel Elysée and eventually died in the hotel's Sunset Suite. Actors like Marlon Brando, Ava Gardner, Tallulah Bankhead and Sidney Poitier also enjoyed Hotel Elysée's charm. In fact Tallulah Bankhead supposedly hosted a 5 day, 5 night party here in 1948. From baseball greats like Joe DiMaggio to pianists, playwrights and producers, Hotel Elysée has its fair share of stories to tell.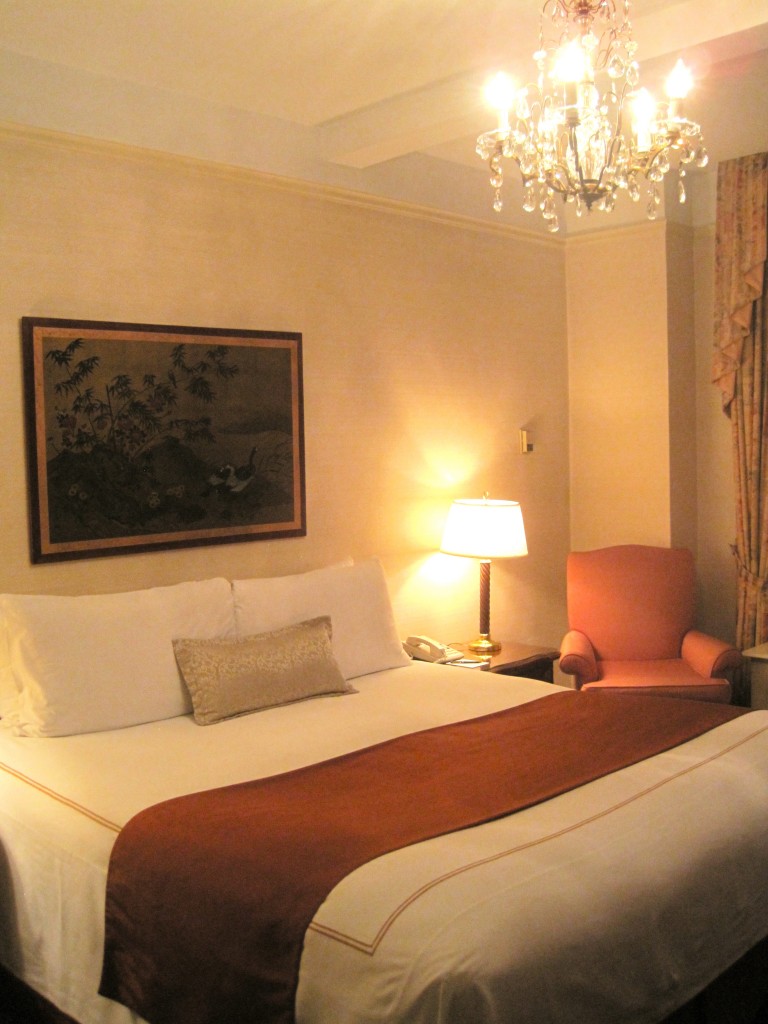 And despite all of the old world charm, Hotel Elysée is very modern in its amenities. As I have said before, if a hotel doesn't have free wireless Internet access, I am at a loss for selecting it. Hotel Elysée not only has complimentary wireless Internet throughout the hotel, but also a whole slue of complimentary amenities. Part of the HK Hotel group, Hotel Elysée serves a complimentary breakfast and wine and cheese reception in the evenings. The exercise crazed can also pick up their free passes to the NY Health Club as part of staying here.
Amidst all of the red velvet, the crystal and antiques, Hotel Elysée reminds me how much of where you stay is a part of the destination. The hotel is a 103-room time machine, a trip back into the stories of novels penned in this building, of parties that never seemed to end. I step back on to the streets of New York after just seeing its past for the evening. Old New York is alive and well.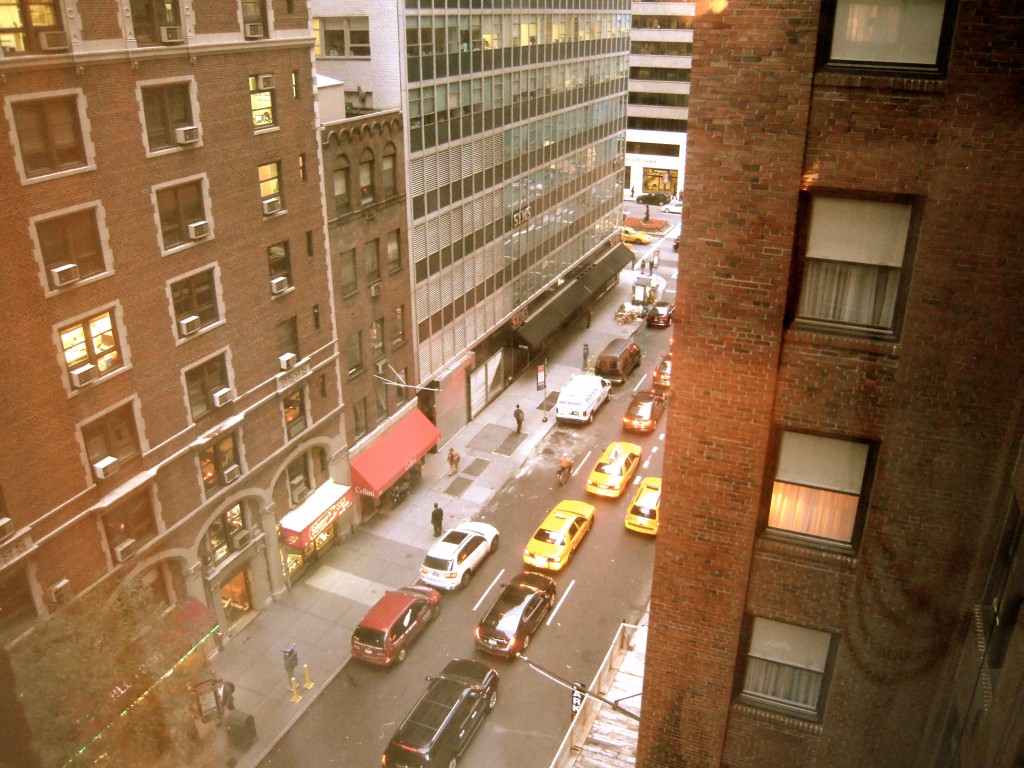 Have you stayed at Hotel Elysée? What did you think of its accommodations? Can a hotel provide a rich travel experience?