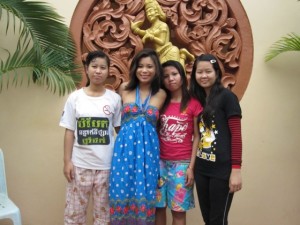 As I sit down to coffee with one of my oldest friends, Kanitha Heng proudly shows off her first class syllabus she has put together for her soon to be Cambodian students. At the top of the page, this quote from Martha Graham opens up the course, "There is a vitality, a life force, an energy, a quickening, that is translated through you into action, and because there is only one of you in all time, this expression is unique. And if you block it, it will never exist through any other medium and will be lost." Kanitha Heng who I met at the age of 14 in high school sits across of me sipping green tea to the sound of Starbucks chatter. Kanitha is just days away from leaving for Phnom Penh, Cambodia.
While her parents both come from Cambodia, Kanitha has never been to the country. Both of her parents escaped the massive killings of the Khmer Rouge in the 1970s by running village to village through landmines until crossing the Thai border. It was at a Thai refuge camp the two met before immigrating to America. Kanitha's adventure begins there.
I remember one of my first interactions with Kanitha back in high school. For some reason, school officials always think some dramatic sense of bonding will occur if they shuttle 14 year olds out to the mountains for a touchy feeling retreat of trust walks, no showers, and movie viewings of Simon Birch. After the first night's sleep on the retreat, I distinctly recall a girl getting up before sunrise, whizzing past my bunk bed, and turning on the blinding bathroom light to apply the oh so necessary liquid eyeliner for the nature walk.
Later I befriended Kanitha as she wore a head to toe outfit of suede pants, glitzy shirt, and lion king like jacket on the hike. Kanitha was different, but not eating the paste different. (Don't hate me for this Kanitha) She didn't care that she was wearing a totally ridiculous outfit or what people may say about her. She wasn't trying to impress a soul, just herself. Kanitha would go on to spread the word around high school of calling me "Goose" after my geese sounding German last name of Guese (Pronounced GEE-SEE). Now, if she ever calls me Suzy, it truly does not sound right.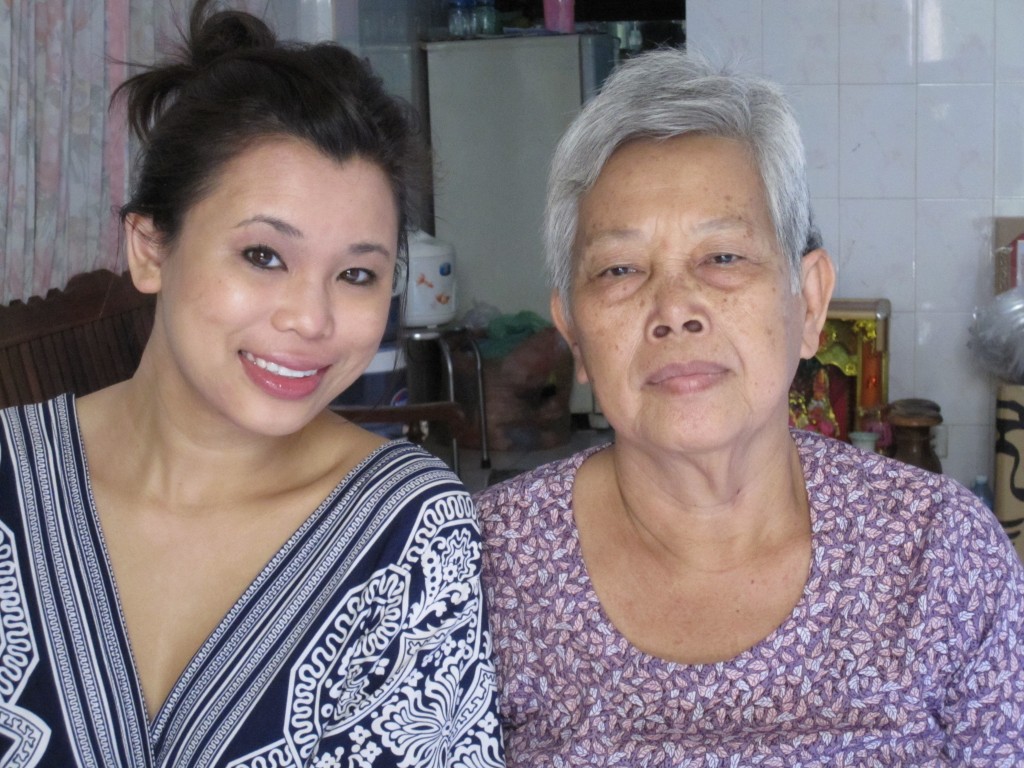 For over 8 years, Kanitha has still remained a good friend. Today, December 7th, Kanitha giggles with excitement that she is headed to the "homeland". She will be teaching English and creative writing to college age Cambodian women in the capital city of Phnom Penh. With her parents being nothing short of survivors of the Cambodian Genocide, Kanitha enters with cautions and attempts from her parents to arrange for a bodyguard. It is easy to see why they are so dramatic with their daughter. Most of their family was killed during Pol Pot's reign over Cambodia.
Kanitha will be teaching and leading for the Harpswell Foundation, an organization set up in Cambodia with the goal of educating, housing, and leading young women in Cambodia. The Khmer Rouge killed most of the educated class by 1979, making the need for organizations like the Harpswell's imperative.
What is truly remarkable about Kanitha is her ambition. Her parent's memories of Cambodia seem unimaginable, but Kanitha is fearless. She is not going as a tourist with a fanny pack and camera. Her trip is of self-discovery, but not in a hokey sense. She heads to Cambodia with ancestry in front of her and nothing in between. "It is something I have to do. I really don't know who I am, Cambodian or American," Kanitha explains.
Kanitha's kind of travel is extremely rare. Her ties to Cambodia are incredibly emotional, unlike those that come to the country just to brag that they ate some insect or fish no one has ever heard of back home. As a college graduate, she is the epitome of a leader for these women. Picturing that person in a suede outfit, liquid black eyeliner shellacked across her lids teaching Cambodian women does not seem unbelievable. She was fearless at 14 and she is fearless now. I think she has since removed the eyeliner, but I have no doubt Kanitha could have accomplished what she is doing today some 8 years ago.
For those of you who would like to follow Kanitha's travels, visit kanithaheng.blogspot.com. She will be blogging from Phnom Penh for 3 months.
Also, for more on Kanitha, the Harpswell Foundation, and the Cambodian Genocide read Colorado Native Ventures to Phnom Penh After Family Strife during the Cambodian Genocide.