I saw the sun rise over the plains of Colorado on my way to completing a secret goal. This past June, I drove from Denver to the California Coast. In September, I drove from Fayetteville, Arkansas out to the Carolina Coast. The only missing piece to this great American road trip, truly going from coast to coast in a year, was the lonely, often forgotten stretch from Denver down to Arkansas. And so when the opportunity presents itself, I joined an impromptu ride from Denver to Fayetteville and saw the sunrise, something I hadn't seen in years.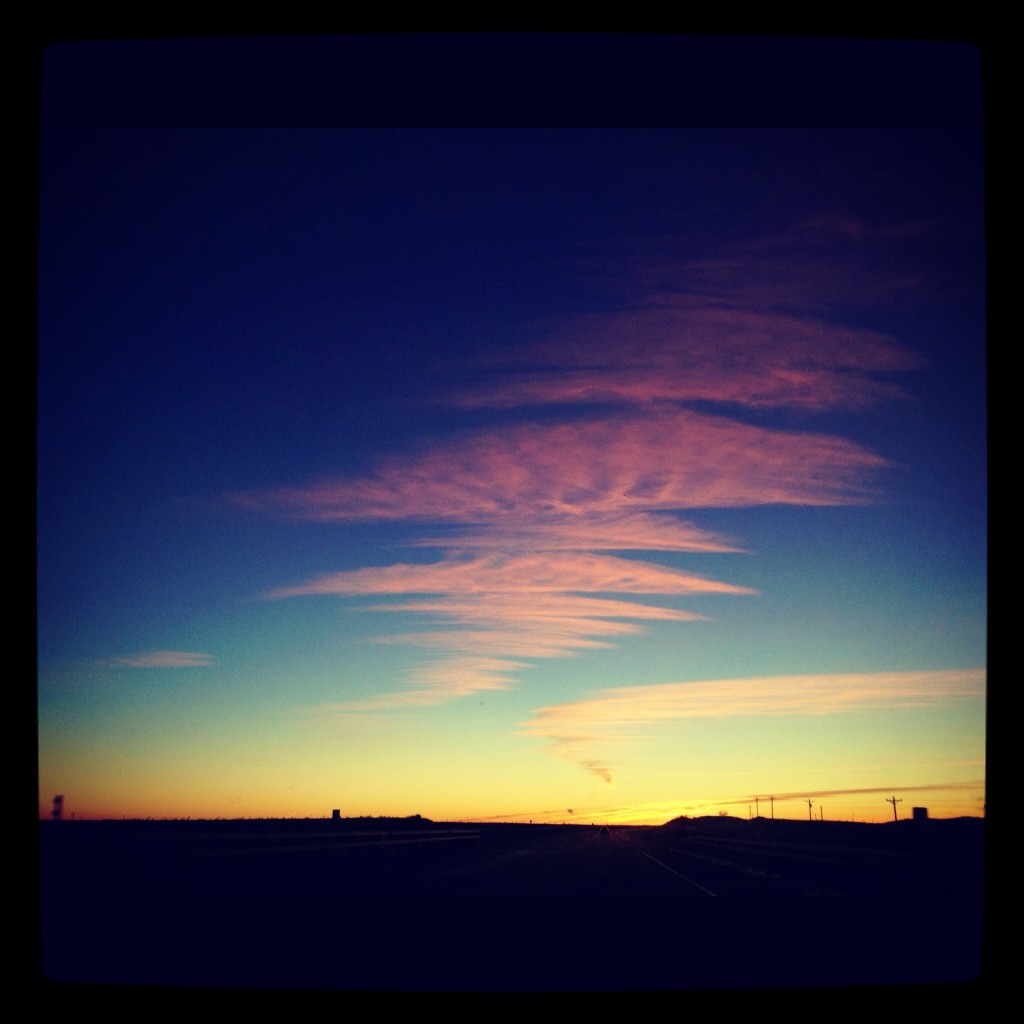 While I could say this completion of driving coast to coast in America was a boring, flat drive, there are towns along the way that convince the doubters otherwise. One of those towns is Goodland, Kansas. A little groggy from rising at 5AM, I set out to find the home of the World's Largest Easel. Just a few miles from the Colorado state line, I arrived in Goodland to see this giant roadside attraction.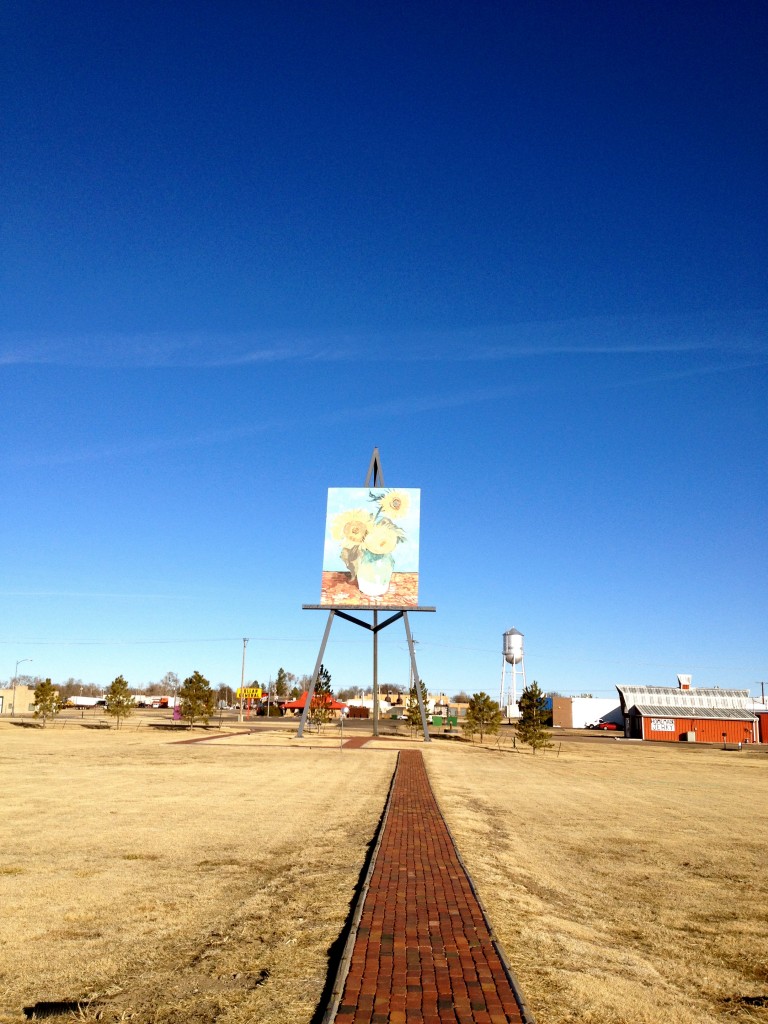 Measuring 80 feet tall, weighing 45,000 pounds and holding up a reproduction of one of Van Gogh's Sunflower paintings, the easel is appropriately positioned in the Sunflower State and in the town claiming to be the center of the local sunflower industry. This is no accident. Canadian artist Cameron Cross set out to create all seven of Van Gogh's sunflower paintings around the globe, placing one in Goodland.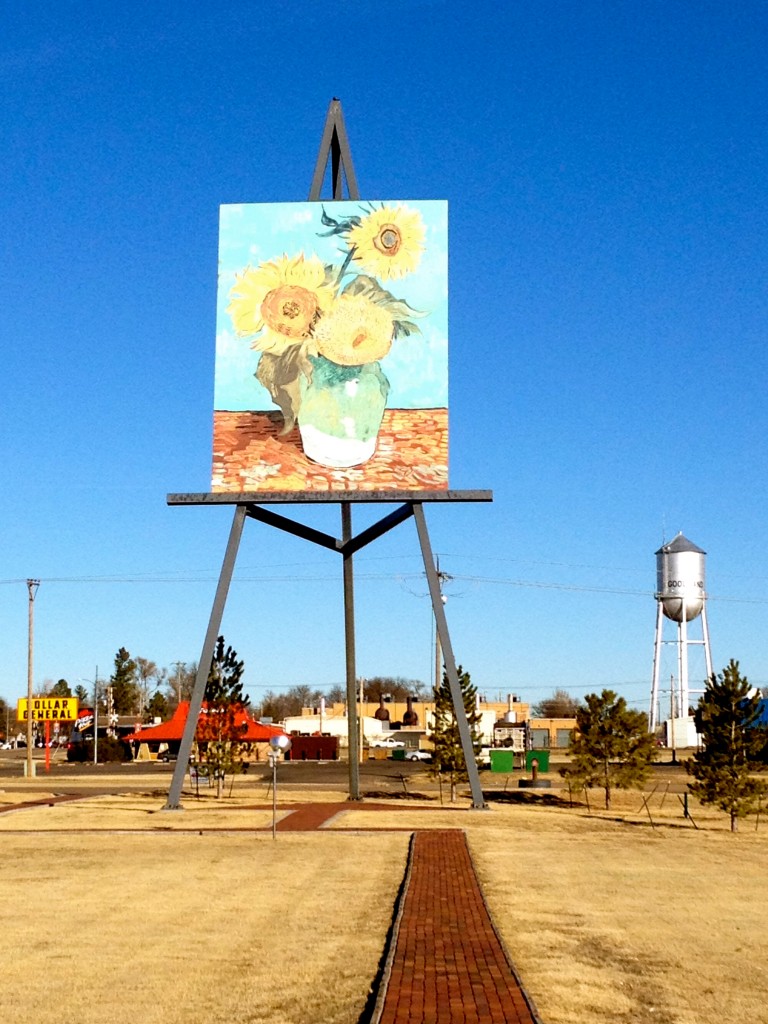 As I ham it up, pretending to be Van Gogh, I can't help but be impressed by an otherwise nothing town for many. While I know that was Goodland's intention, attract people who can't resist an oversized attraction, I'm glad Goodland aided me in achieving the missing link to my coast-to-coast drive.
There is always something to see on nothing stretches, giant easels and all. The tumbleweeds and I might be the only ones appreciating this quirky attraction, but this moment is iconic America. Roadside fixtures like this easel are a taste of this country you only see thanks to a little bit of luck, careful research and an open road. In the meanwhile, I will get back to creating my masterpiece. Van Gogh was a redhead after all.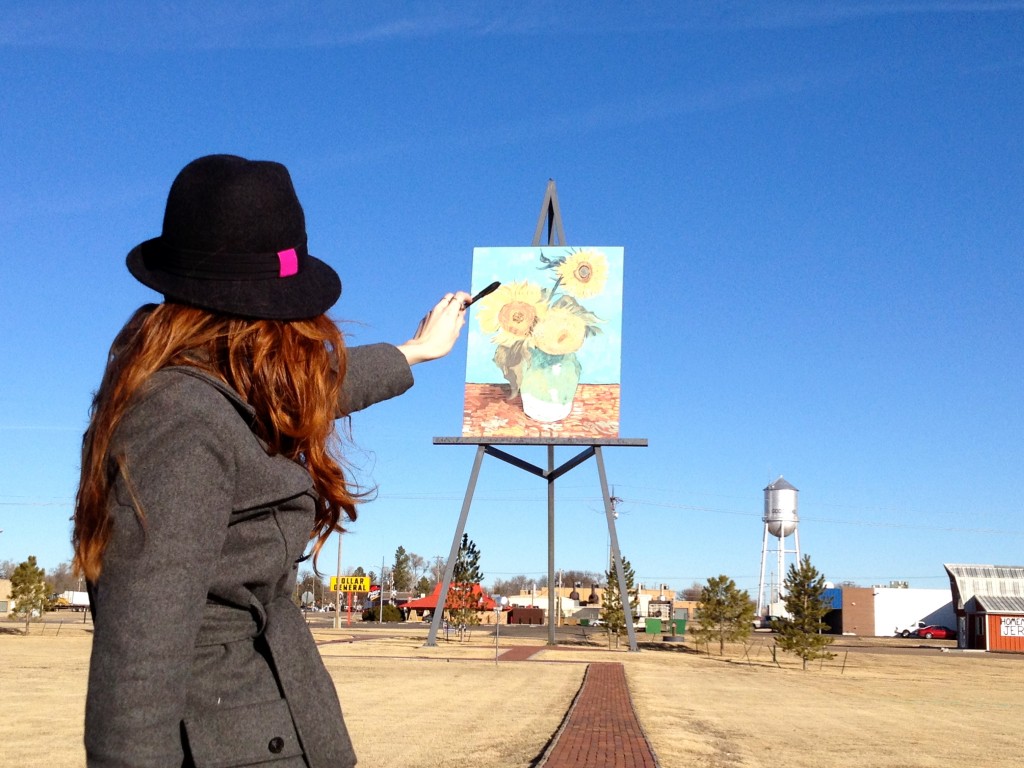 What is your favorite oversized attraction that you have seen on your travels? Have you seen Goodland's World's Largest Easel?