This week's Wish You Were Here post comes from Andrew Couch of Grounded Traveler. Andrew left the US to pursue work in Germany, where he became an expat, living and doing as the Germans do. Be sure to check out Grounded Traveler, follow Andrew on Twitter and enjoy Freiburg, Germany through his eyes.
My newly adopted hometown of Freiburg is a university city nestled against the Black Forest near both the French and Swiss borders in the south west of Germany. They say it is the warmest and sunniest corner of Germany, which makes for wonderful times sitting outside with a beer, watching students wander by.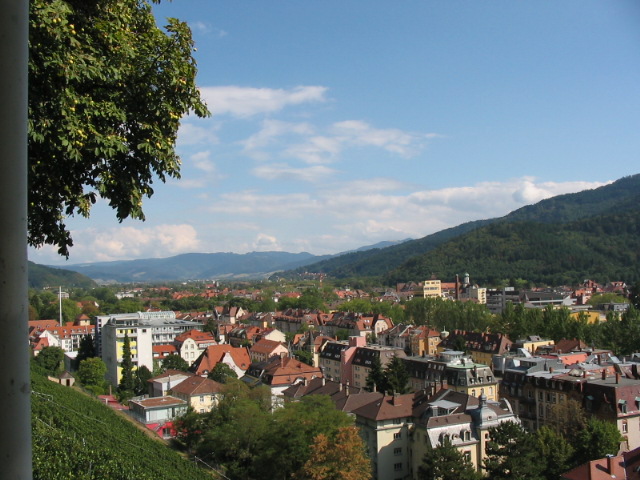 This town has been the site of a market for nearly a thousand years. There is a still very active farmers market that sets up in the cathedral square 6 days a week to sell any kind of local produce. Freiburg is proud of its green movement and organic foods are proudly presented to the crowds here. Don't worry, there are also sausage stands for those with more meat inclined tastes.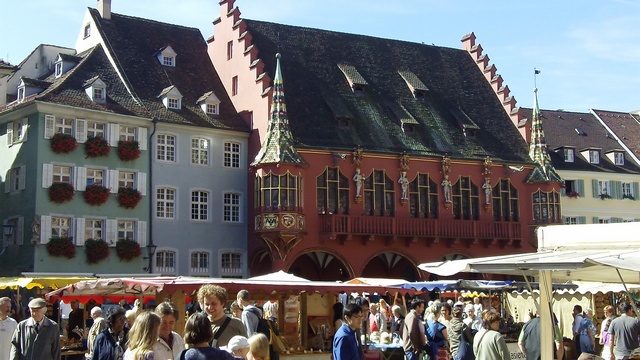 Towers that used to be the gates to the city border the center of town. This one visible from the center of town, Martin's Gate, is now home to a Mc Donald's. It isn't just tourists there. That place is packed with students every time I go by.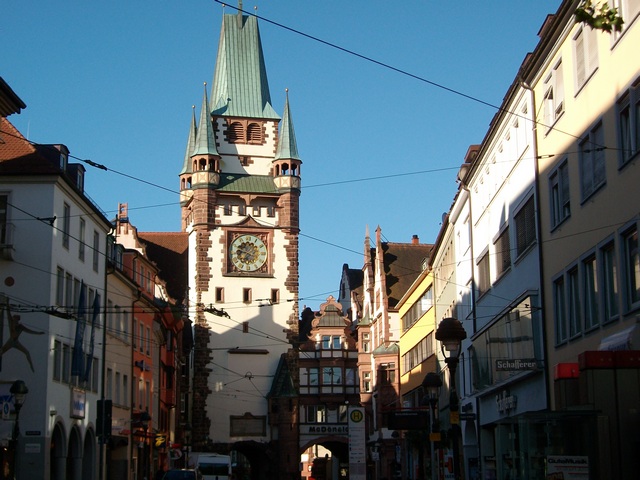 Freiburg sits astride the Höllental, Hell's Valley, that extends up into the Black Forest. The town at the mouth of the actual pass is called Himmelreich, Heaven. In the summer warm winds called Höllentäler blow down from the valley into town in the evening. Having the forest literally on our doorstep gives a nice place to escape from with only an hour's train ride.