I wasn't supposed to be in Vienna and yet I think I was. A city I only briefly visited in college with a school group, from that first meeting, I knew I wanted more. On my recent trip through Eastern Europe, the plan was to head to Romania. However with sub zero temperatures, national road closures and snow, I decided to forgo being a world news story and find the story instead in Vienna.
Vienna is utterly effortless. It is a city so grand, so royal, and at the same time, it is unpretentious and kind. For a big city, Vienna is unhurried, appreciated with ever bite of schnitzel and Sacher Torte. We all might not fit in here, but easily for a weekend, you can find a place its Hapsburg grandeur and candy colored buildings. I savored four days and four nights with Vienna, where I spent most of my time on my two week European romp. While not enough time, four days and four nights allowed me to find the many reasons why I love Vienna. Fitting them all into a corner of the Internet would be a challenge so here are just a few ways to spend those precious 96 hours.
The Museums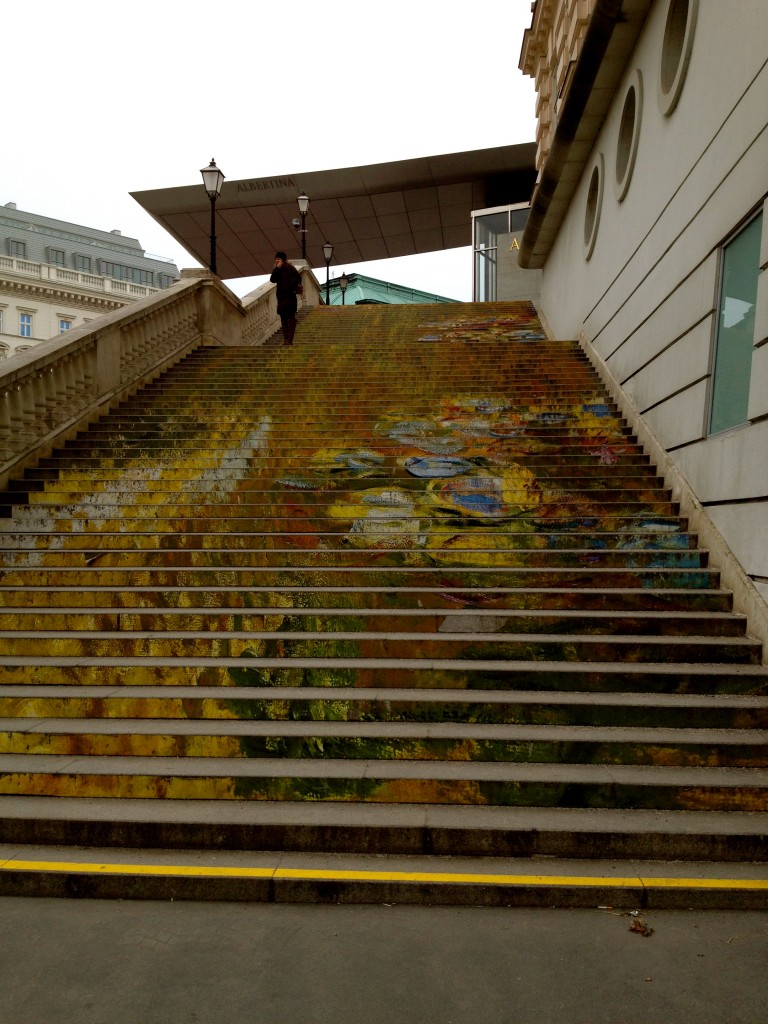 An ideal city for the cold, when the weather outside is frightful in Vienna, the museums are inviting. Having visited several on my first trip through the city, I decided to visit one I have long passed over, the Albertina. Named for the son in law of Maria Theresa, the museum details artwork from the 14th century onward. Works by Cézanne, Klimt and Picasso adorn the walls, part of the 60,000 drawings and one million prints collection.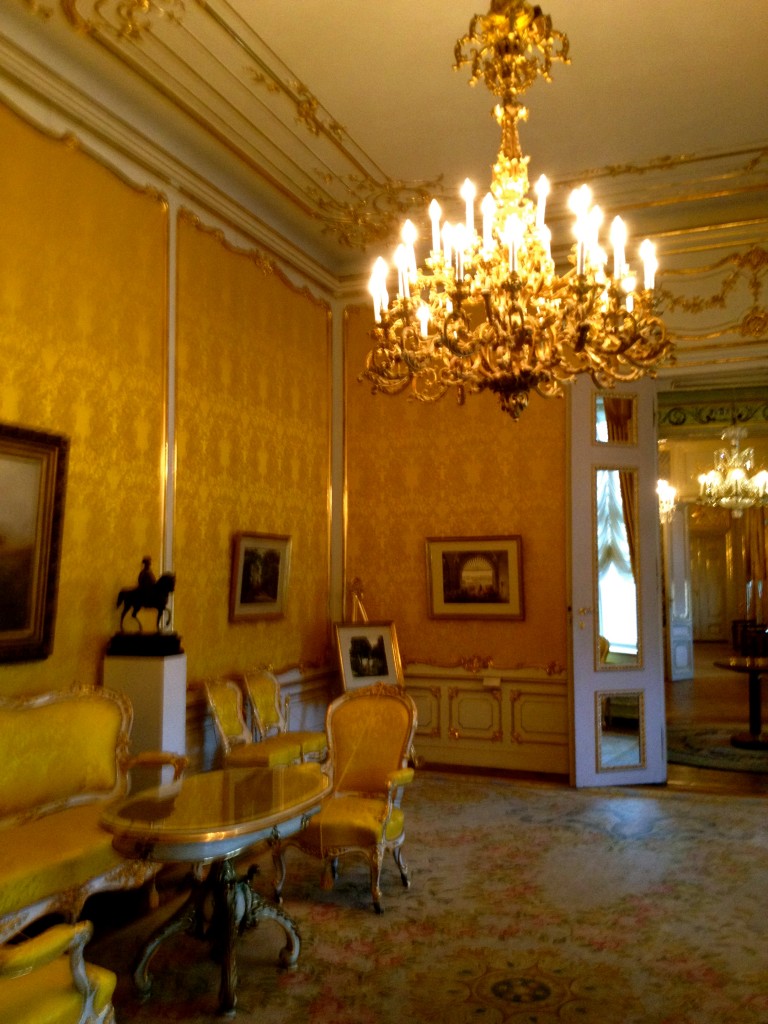 Not just a museum, in Vienna, you are never far from the Hapsburgs. Part of the former Hapsburg residence, I explore the state apartments, said to be fine examples of classical architecture. From all of the crystal, raspberry pink and mustard yellow, just for a moment in this classical palace I can picture myself a Hapsburg, just hanging out in old blue jeans in a room dripping in opulence.
The Underground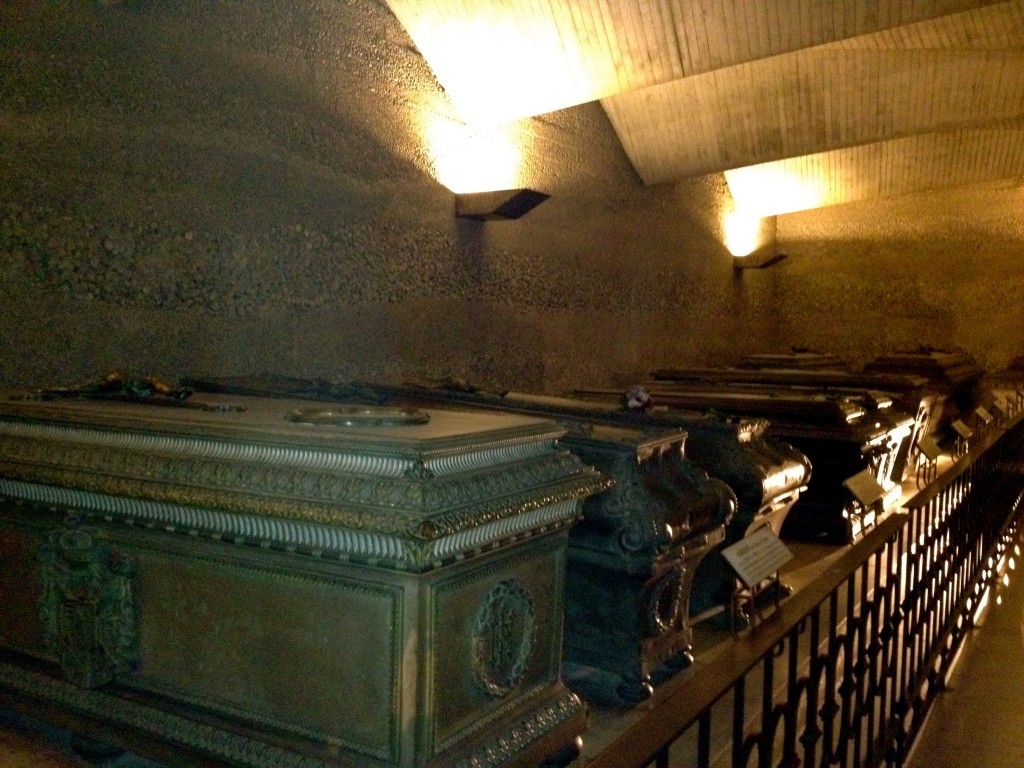 Vienna knows its regality can't last beyond death, but the Hapsburgs thought differently. Just beyond the Albertina, lurking below the city is Kaisergruft. The Imperial Burial Vault lies below the Church of the Capuchin Friars. Began by Empress Anna and her husband Emperor Matthias, all but three of the Hapsburg dynasty members have met their end here.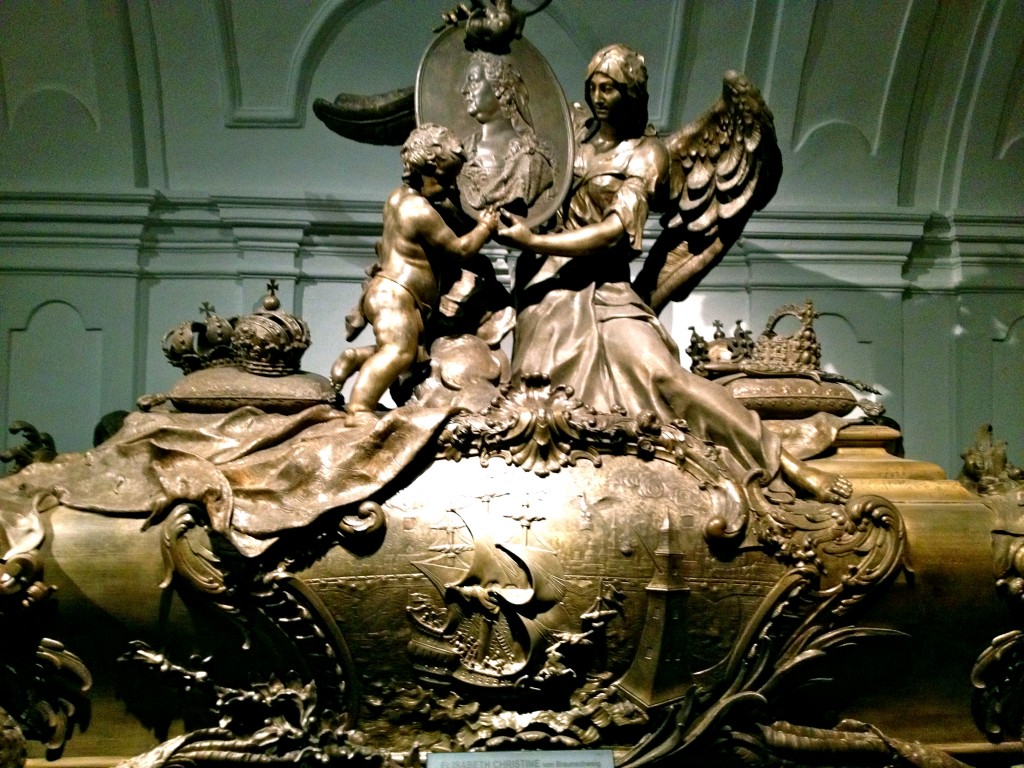 Some of the tombs come simple and unadorned while the bigger players in Austrian history take on all the opulence, so similar to Vienna's true exterior. The enormous 18th century double sarcophagus of Maria Theresa and Franz I, parents to Marie Antoinette, receives a facelift of restoration as I walk by. Among the 12 emperors and 17 empresses to be buried in the Kaisergruft, not a single heart remains. The spooky space does lend a heartless tone, filled with mere bodies, but the most famous souls of Austrian royalty.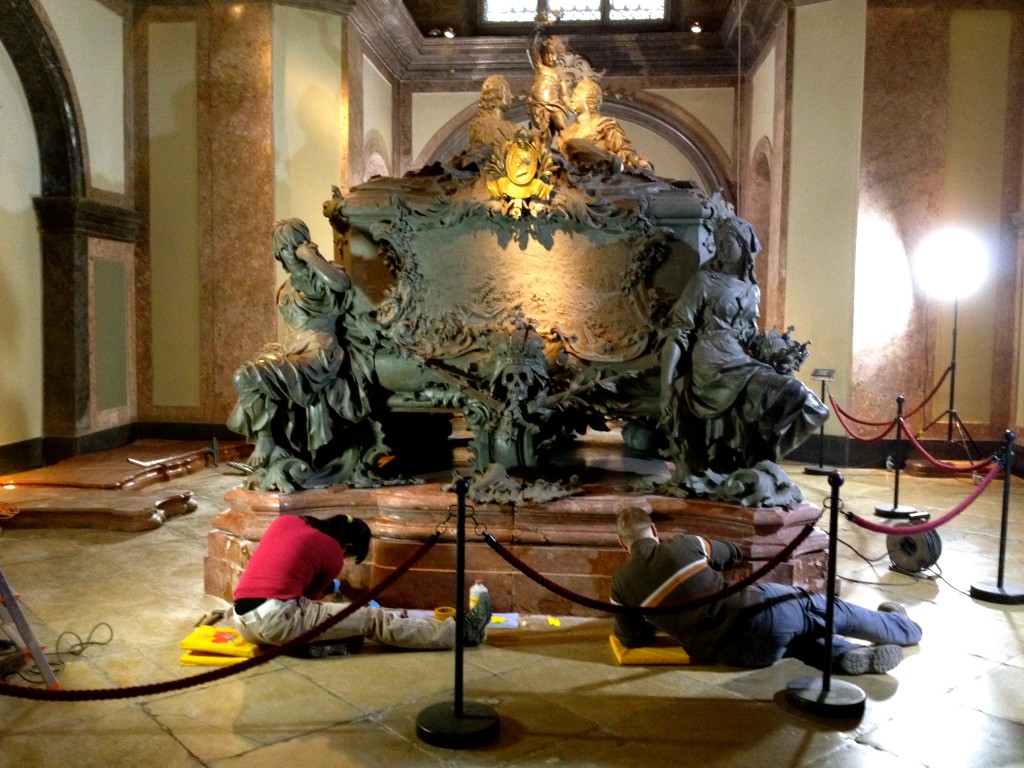 The Coffeehouses
My best cup of coffee on my Eastern European trip came from Vienna. No wonder I love the city so. Anyone on a caffeine-high is sure to feel the high of Vienna on a more jolted level. I step into Café Hawelka, a little rattled by Vienna's tombs and in need of a different caffeinated rattle. Filled table to table, I recognize the potential for people watching in a Viennese coffeehouse.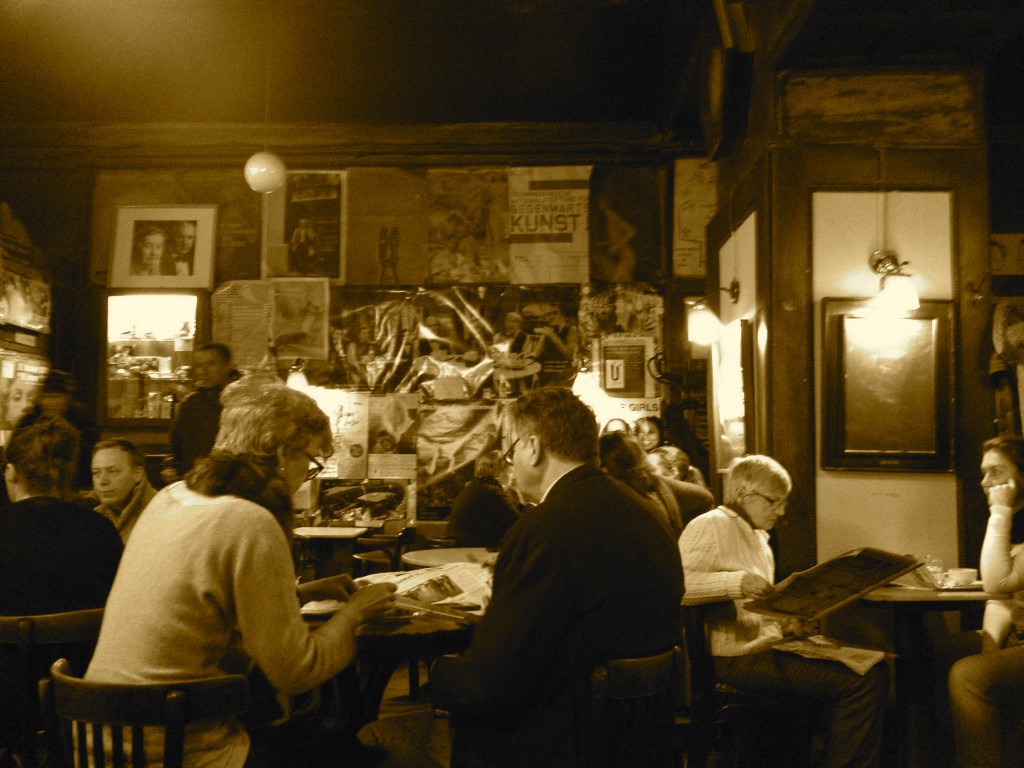 This café has long entertained artists, writers and fixtures in Viennese society. The woman in front of me reads her newspaper with glasses perfectly perched on the tip of her nose. She may as well have been in the café all day. That's what you do in Vienna. Dimly lit, like magic, my waiter in full on tux appears with a cute little tray for my cappuccino. To drink coffee in Vienna, you must play the part, newspaper, reading glasses, silver trays and all.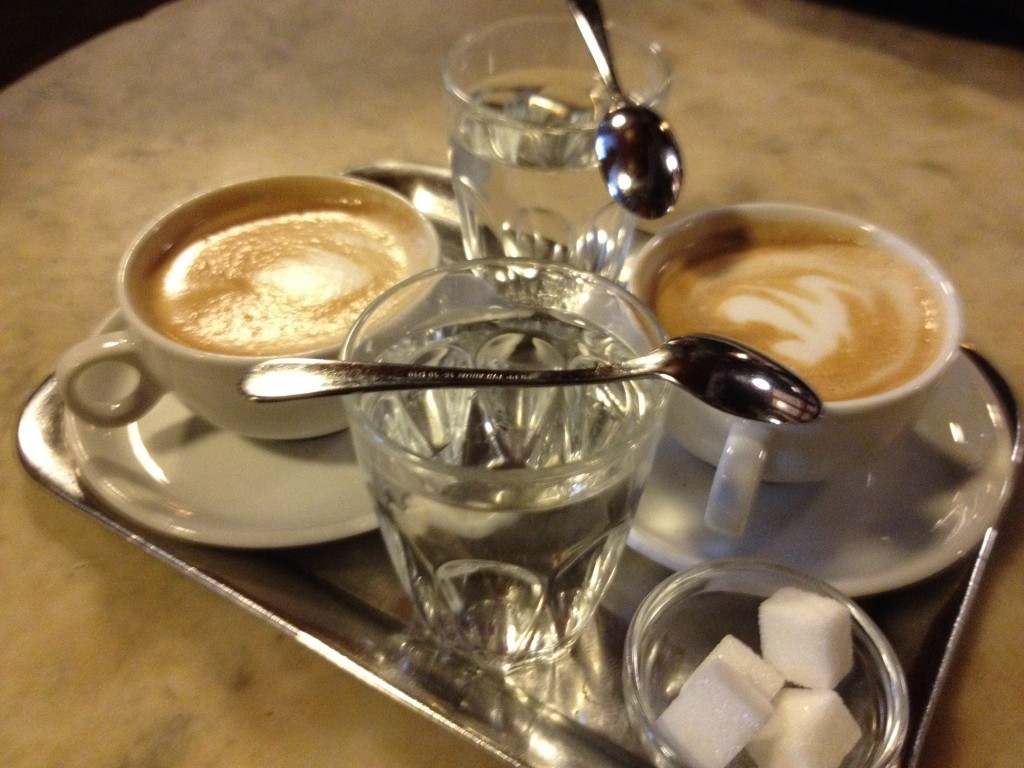 The Music and Production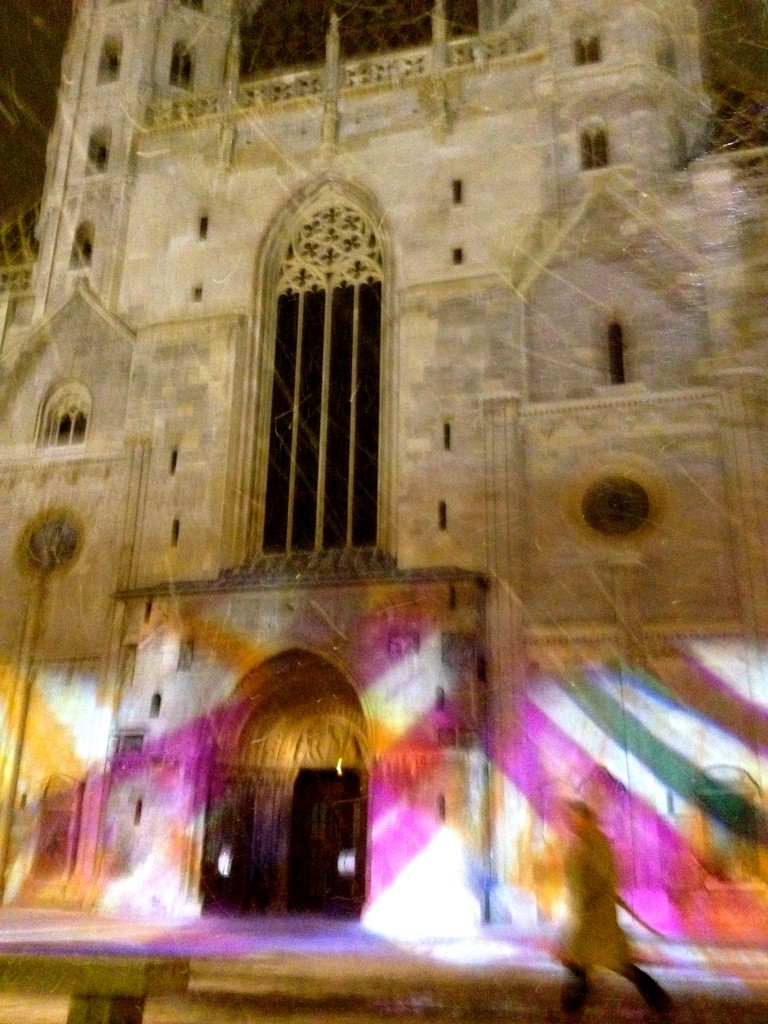 Wander through the streets of Vienna and you'll swear classical music naturally plays in the air. Gaze at some locals and they almost appear to be waltzing to dinner, gliding effortlessly in Vienna's snow. To get to the root of Vienna's performance, I tour the Vienna State Opera.
While I'm not entirely sure it was worth the price, far less grand than I imagined, a ticket and tour takes you through a structure built in the 1860s. Damaged like the rest of Europe in World War II, the opera house mixes both modern and classic designs. Thought to be one of the most important opera houses in the world, I even bump into a famous opera star in the lobby.

The Architecture
For anyone still not convinced Vienna is a city for all, the architecture should wow the skeptics. At night, I stand in Stephanplatz, home to Domkirche St. Stephan. This cathedral has been knocked down and beaten throughout its history. While it tells a long tale of suffering, it is mostly triumphant. Destroyed in a fire in 1258, besieged by the Turks in 1683, bombed by the Russians in 1945 and fired on by the Germans at the close of World War II, just standing in its 450 foot steeple's presence is humbling. I don't have problems.
Leaving town, I make a stop at a palace I had toured previously, but couldn't resist meeting again. The sunshine yellow color brings brightness to the dreary snow surrounding Schönbrunn Palace. The 1,441-room palace was, of course, designed for the Hapsburgs. Built between 1696 and 1712, Emperor Leopold I wanted it to surpass the splendor of Versailles. Paying for wars fizzled that idea, but Maria Theresa would make do, planning the imperial summer palace I admire on a not so summer-like day.
There are places that quickly grab us. They take hold of us in a way no other has before. They keep us in their memories and we keep them in ours. We might only have four days and four nights with these destinations, but it is enough to spark a lasting fascination. For me, Vienna is one of those places.
Have you been to Vienna?