The Scottish poet Robert Burns supposedly penned the song many of us hear around the closing of the year, Auld Lang Syne. It is widely debated however whether Burns actually wrote the song or liberally borrowed from a folk song. Regardless it is a song about togetherness and recalling the days that have gone by in the year with auld lang syne meaning old long since or for old time's sake. When I'm not traveling, I often feel like a great deal of time has passed since I last explored new lands and uncharted waters. However looking back on 2012, I realize that the stationary traveler's melancholy is more of a dream. We are always traveling physically and mentally in our memories. From January to December, I traveled the globe. These are my favorite postcards of days gone by for auld lang syne.  
January:
Painting on the World's Largest Easel in Goodland, Kansas
I began the year with a sunrise over the state line of Colorado. Just beyond the line that divides my home state from strange lands, I arrived to Goodland, Kanas to paint on the World's Largest Easel. Measuring 80 feet tall and 45,000 pounds, this roadside attraction holds a reproduction of one of Van Gogh's sunflower paintings. This stop in Goodland reminded me early on in 2012 that there is always something to see along nothing stretches.
February:

Frozen in the Far Corners of Eastern Europe in Szeged, Hungary
When Europe experiences a historic freeze and you happen to be a popsicle in the middle of it all, sightseeing becomes next to impossible. I was on my way to Romania, but I only made it to Szeged, Hungary, set up in the southeastern corner of the country. I stood on the square facing the Votive Church, a square the exact size of Saint Mark's Square in Venice. I realized my plans would have to change with the onset of snow and frigid temperatures. I found myself in a place that I never imagined, dusted in snow and with a far greater understanding that the traveler can never plan on the weather.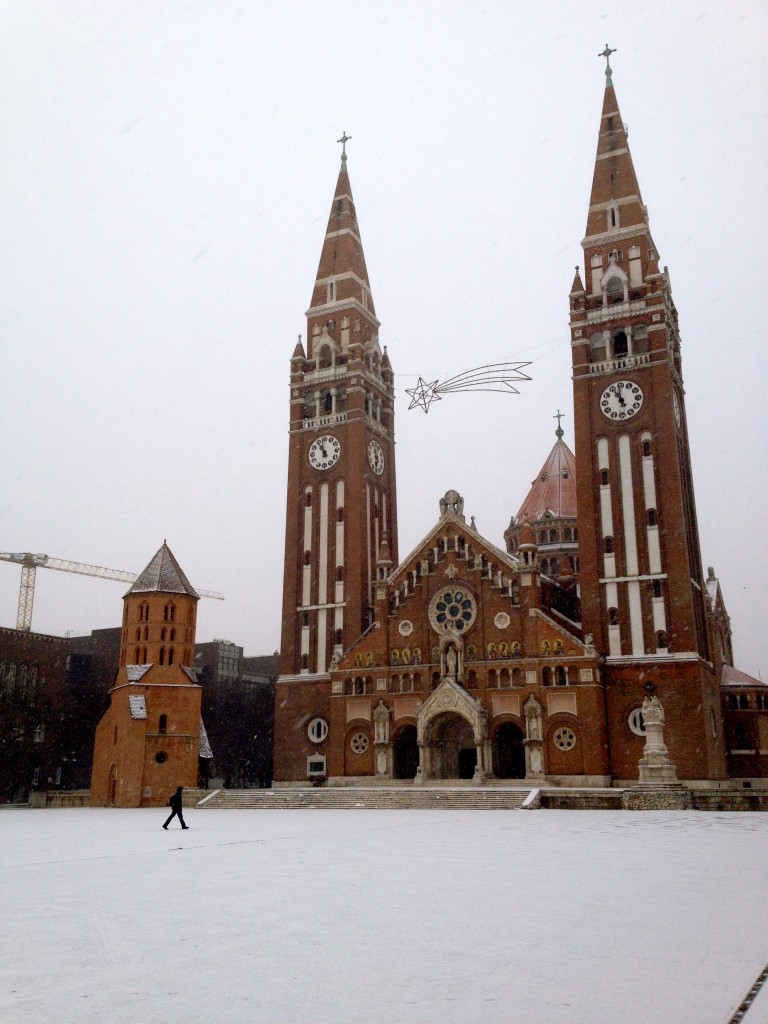 March:

Preparing for the Big Leagues in Scottsdale, Arizona
Scottsdale, Arizona, the town in the Valley of the Sun, comes alive with those with baseball fever in March. Several major league teams come down to the desert of Scottsdale to prepare for the big leagues. I came down to the desert to enjoy the promise that baseball season was near. This was a setting of anticipation and hope that this year would be our year.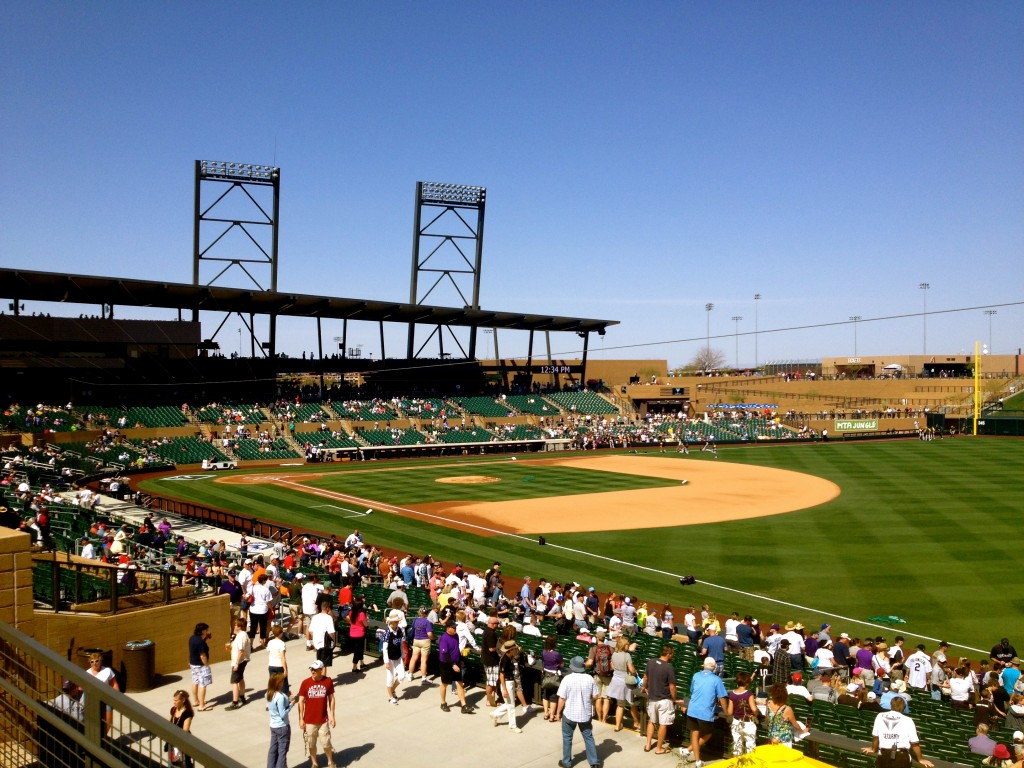 April:

New to New Orleans, Louisiana
April brought a road trip through Arkansas, Louisiana and Tennessee. Being new to New Orleans, I quickly picked up on this town's insatiable spirit to move on and enjoy life from a park bench in Jackson Square.
May:

In My Backyard at Wash Park in Denver, Colorado
By May, I needed to pay my bills and put travel on hold. I decided to explore my Denver, those spots that the traveler might not see as attractions but ones that I can't help but live each day. I don't visit this Mile High City, but rather I live it in between my travels. I set out for Wash Park, an iconic piece of the Denver puzzle, a space where peddle boasts and quadracycles collide with those jogging on a sunny day.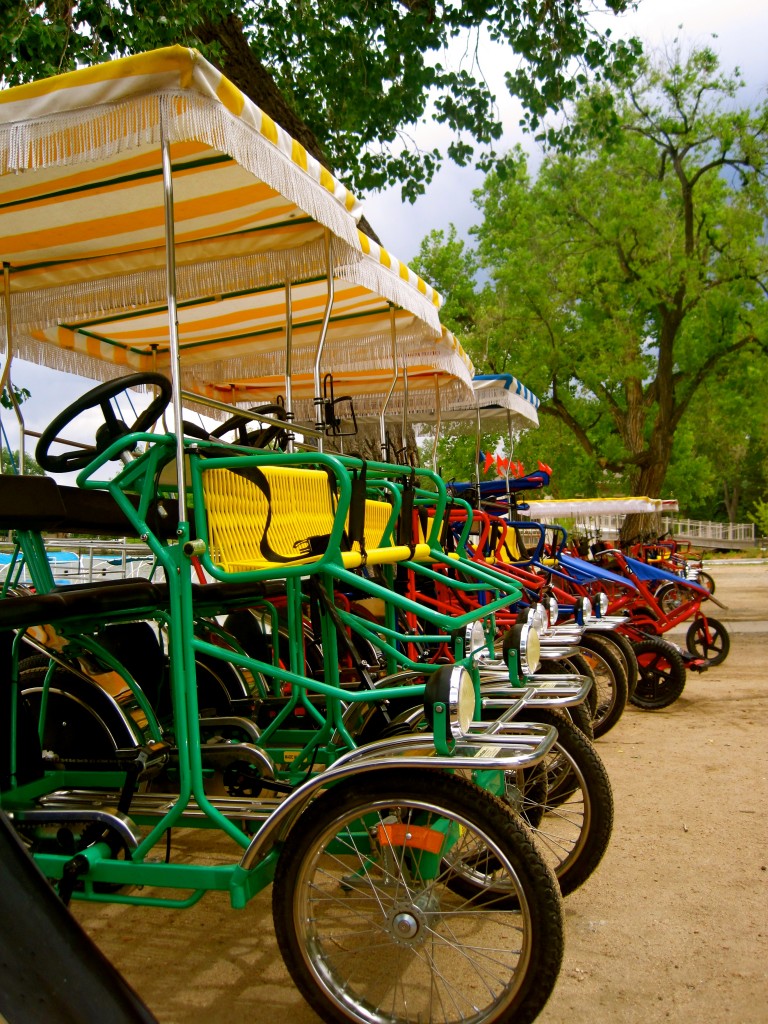 June:

The Train's End to the Port of Sóller in Mallorca, Spain
An invitation from airberlin brought me to the Spanish island of Mallorca. Every perception that I had about Mallorca was wrong upon viewing this water-locked land. I boarded the historic train from Palma to the town of Sóller and then on to the Port of Sóller. As the train chugged along, nothing but turquoise appeared. Some images need very little explanation and this was one of them.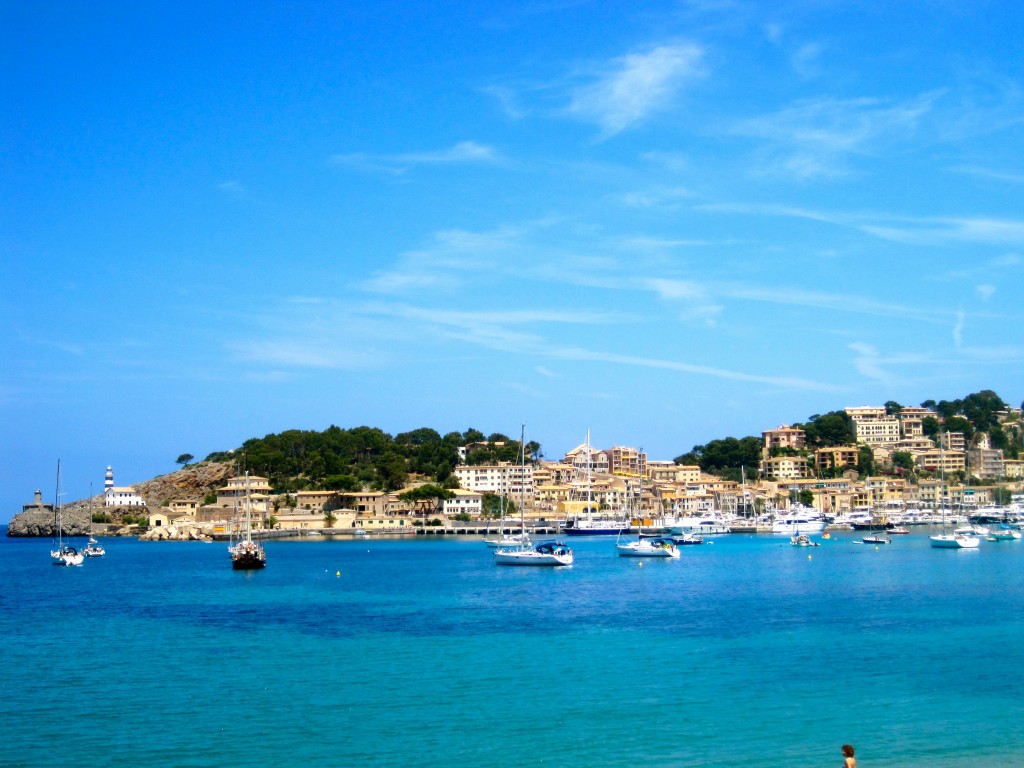 July:

A Vacation in a Lone Star State of Mind in Texas
Around my 25th birthday in July, I began experiencing stress headaches. Having a few doctors in the family, it was quickly determined that I needed a vacation. The freelancer might appreciate the freedom of schedule but they bemoan working on holidays and through sick days. Under the thunder of a Texas summer, I found myself just outside of Austin at Salt Lick, a bona fide barbecue ranch. Looking at my fellow diners with their coolers of bring-your-own beer, I realized that this is what vacation is all about, not worrying about the downpour outside or getting cell service when a barbecue is a few feet away.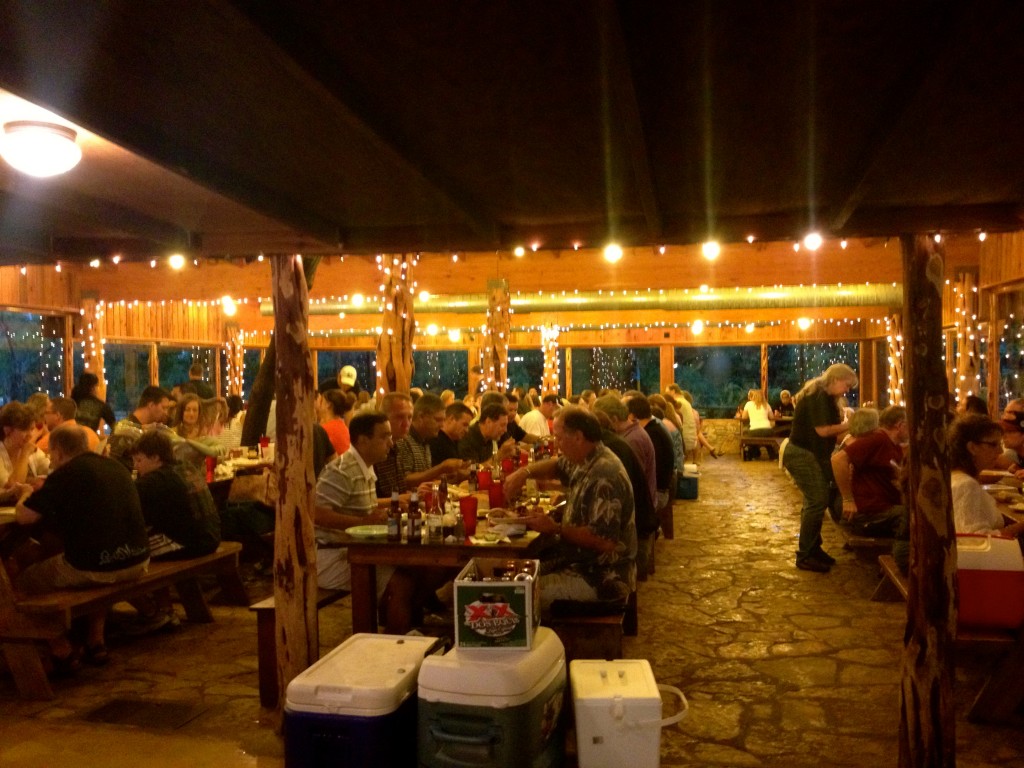 August:

Rocky Mountain High at Rocky Mountain National Park in Colorado
 Travel can be about seeing, doing and tasting, but it is also about endless smells. There is a smell to the fresh mountain air of Rocky Mountain National Park that brings me back to family vacations since past and mostly notions that this is home. I spent a few hours in one of Colorado's greatest wilderness stretches simply because I could.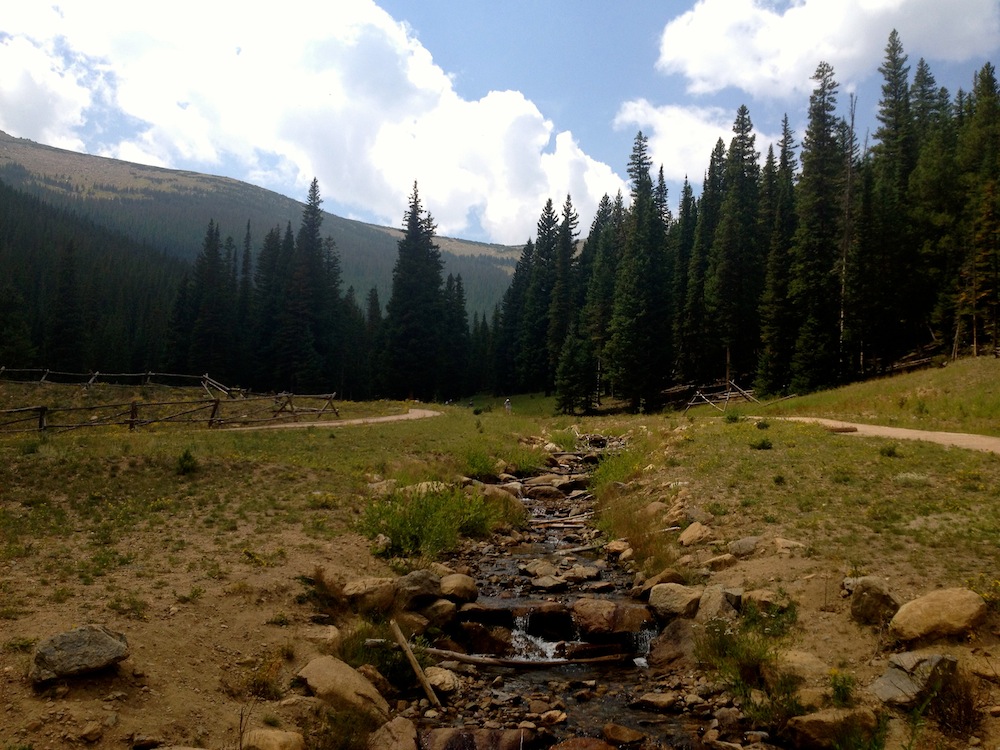 September:

On Top of the World in New York City, New York
September brought a quick trip to New York City where I stood on top of the world, or in this case, the 86th floor of the Empire State Building. It is one of those experiences that you can't replicate anywhere else, the symbol that you have arrived and all the world is seemingly represented below.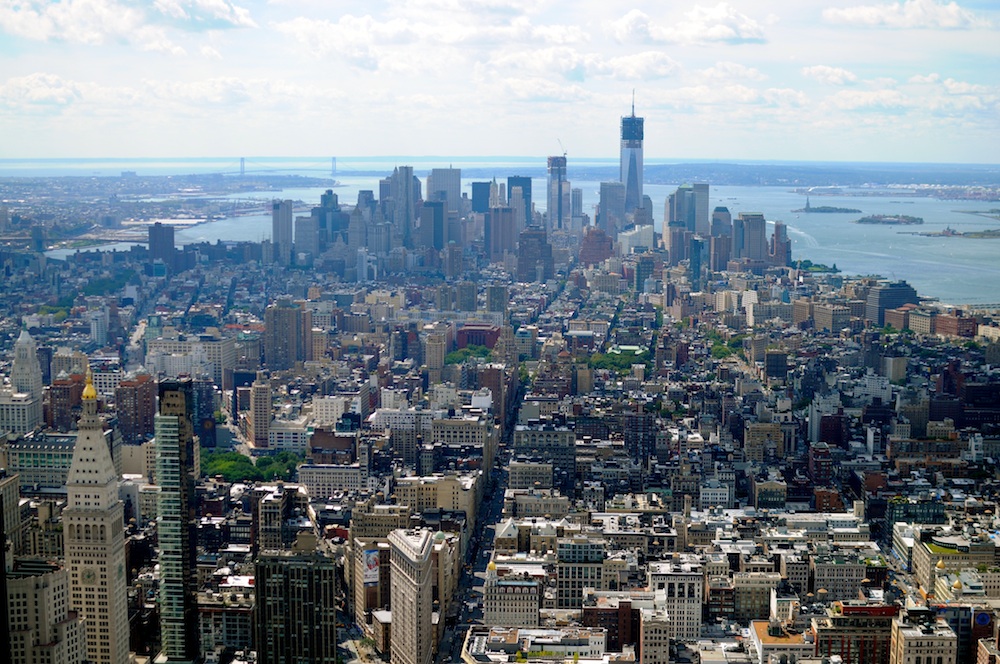 October:

Finding Nine Reasons and More to Visit Little Rock, Arkansas
 Some travelers deem certain corners of the world to be far from worth their time and money. Arkansas is one such place, but as I discovered in October, the state's capital of Little Rock can impress the most skeptical of travelers. I marveled at the story of the Little Rock Nine, the nine African American teenagers who integrated an all-white high school in 1957. A setting like Little Rock is one that surprises for the pieces of key American history that it contains, where teenagers stood up for what was right.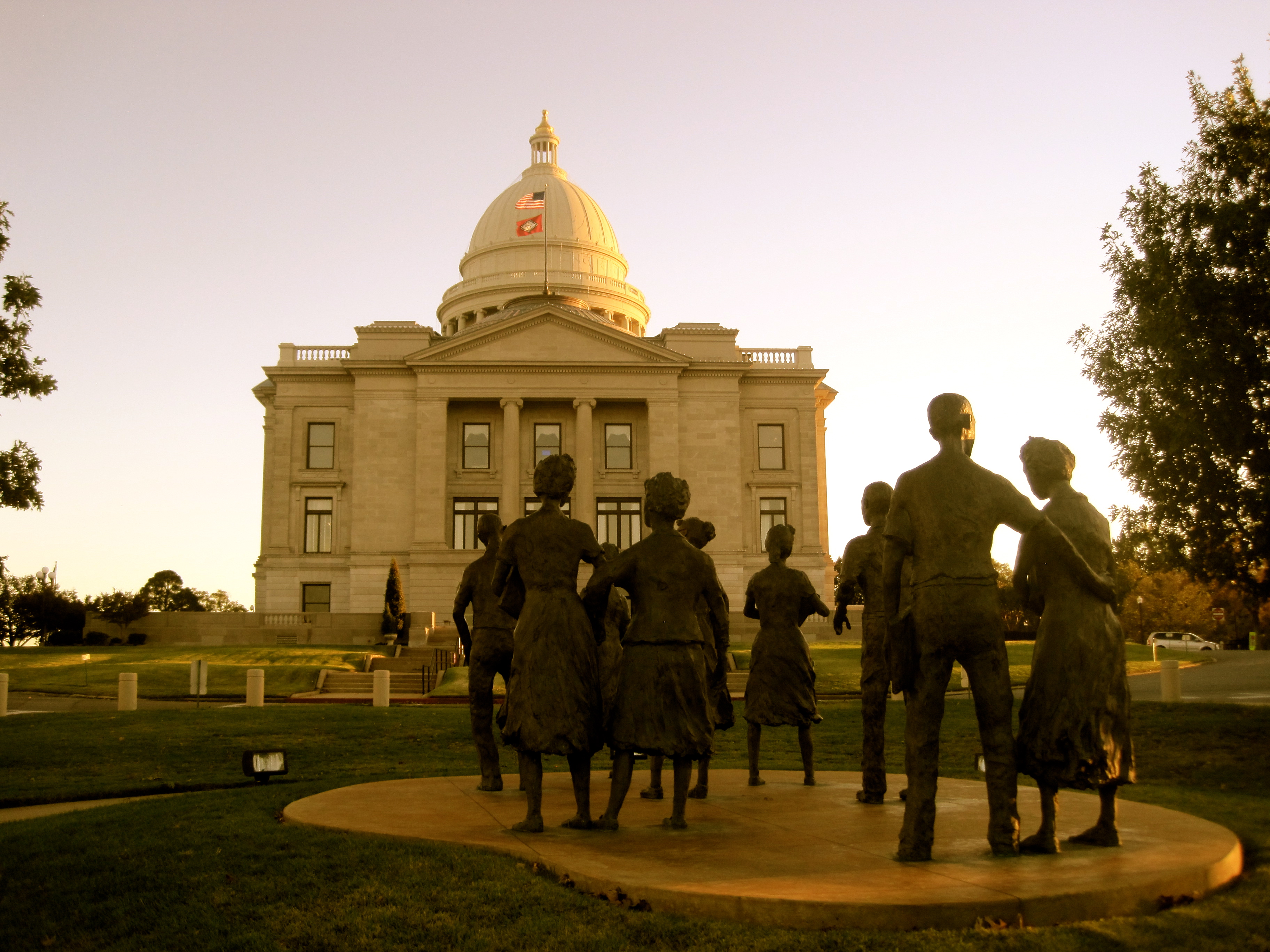 November:

A Moment of Calm in Lucerne, Switzerland
Another invitation from airberlin brought me to Dusseldorf, Copenhagen, Vienna, Zurich and Lucerne in November. The whirlwind tour left me in a bit of a daze as to what I had seen and what I hadn't. However, I distinctly remember opening up my hotel balcony to view Lucerne in the early evening. This was a moment of calm in the chaos of working and touring.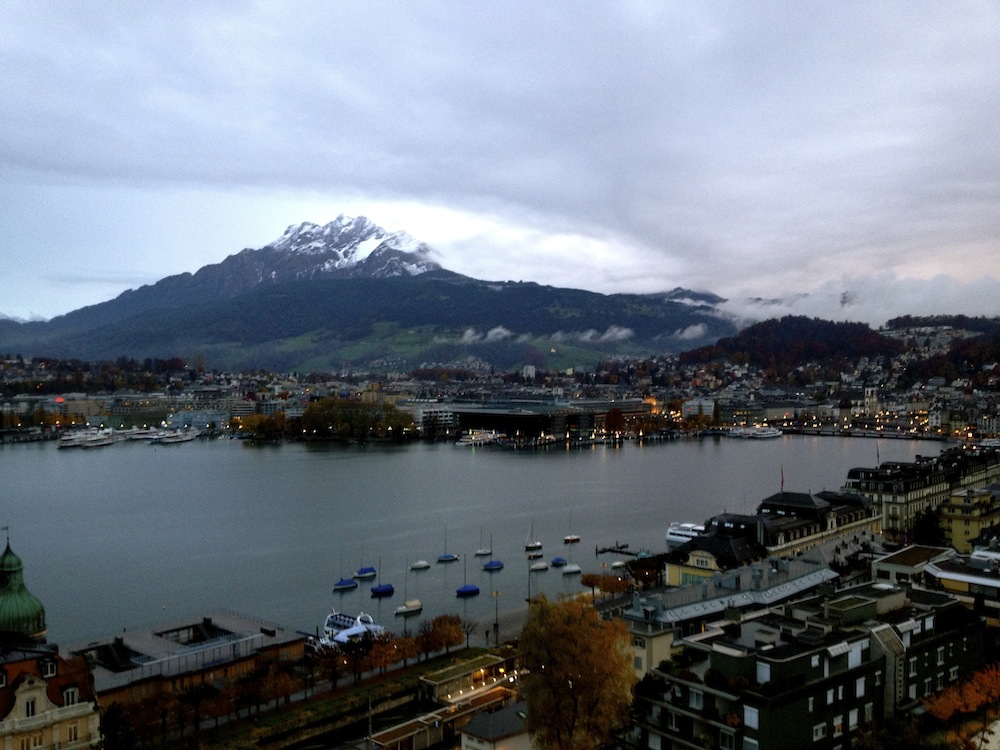 December:

Dreamin' of a White Christmas in Denver, Colorado
December is always a hectic month, one filled with gift giving and receiving, family parties and very little time. On Christmas Eve, I revisited a tradition of old, shopping with my Dad for that last minute gift. In Downtown Denver, a sign foreshadowed things to come later in the day. I watched snow fall on Christmas and looked forward to 2013, a year of hopefully more hiccups in the road, more tastes of barbecue, more unforgettable scents and most importantly more travels from here to there.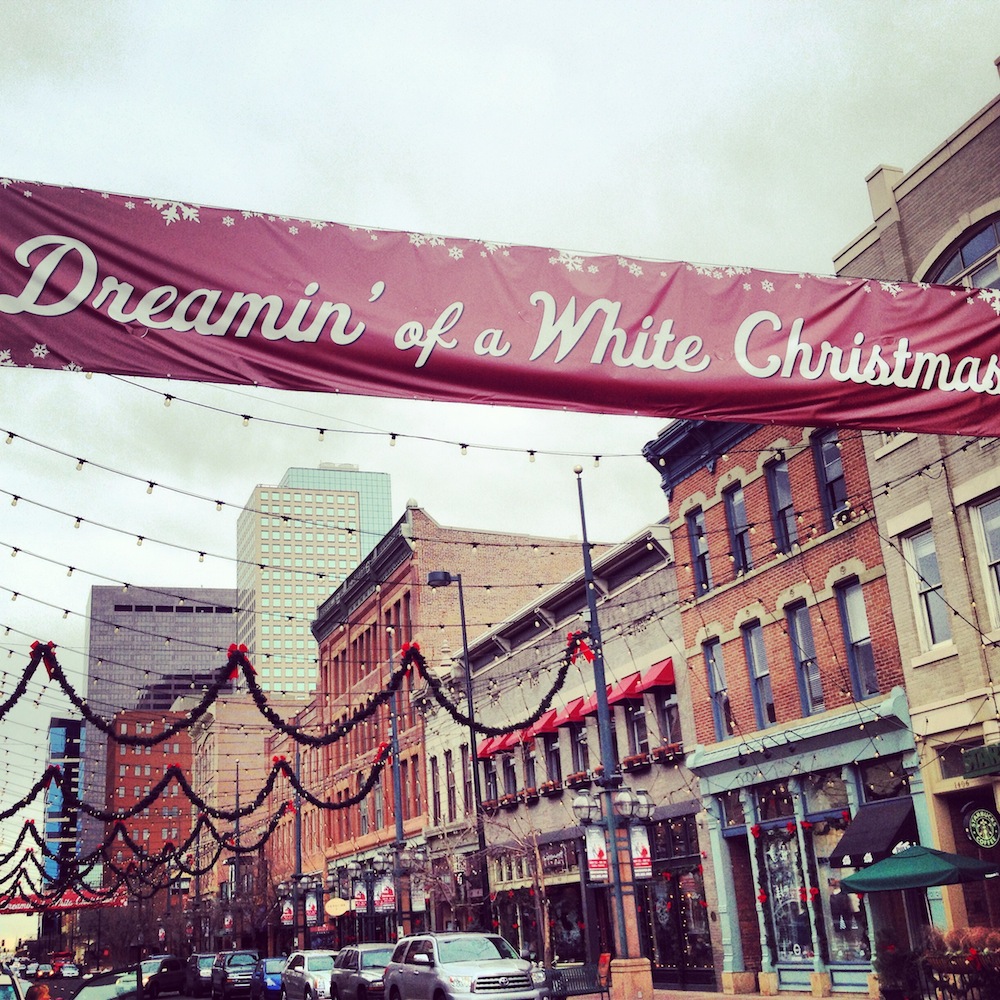 For auld lang syne, Happy New Year and happy travels to you in 2013!
Do you have a favorite photo from your travels in 2012? Share a link or description in the comment box below.