"And then I found my voice," she says ever so casually. Musical capability, especially in terms of having a voice, does not come easy. The character of Musetta in La Bohéme, played by Elisabeth Selle, sits before me at the Operanhaus Dusseldorf. The performance is set to begin in just a handful of minutes, but she is cool, calm and collected. I guess when you casually find your voice, you aren't too worried about losing it. Her face is ready for the stage, but her attire and manner are not. She sips on coffee and recounts her character tonight, a role of love, joy, passion and jealousy.
Elisabeth is just one of the key players at the Dusseldorf Opera House. I sit among others in the cast's backstage cafeteria. It's a strange sensation to sit a few tables away from those you will see on stage in a few minutes. Dusseldorf's Opera boasts one of the largest singer ensembles in the world. Located just on the edge of the historic center, a night at the opera in Dusseldorf is never too far or unobtainable.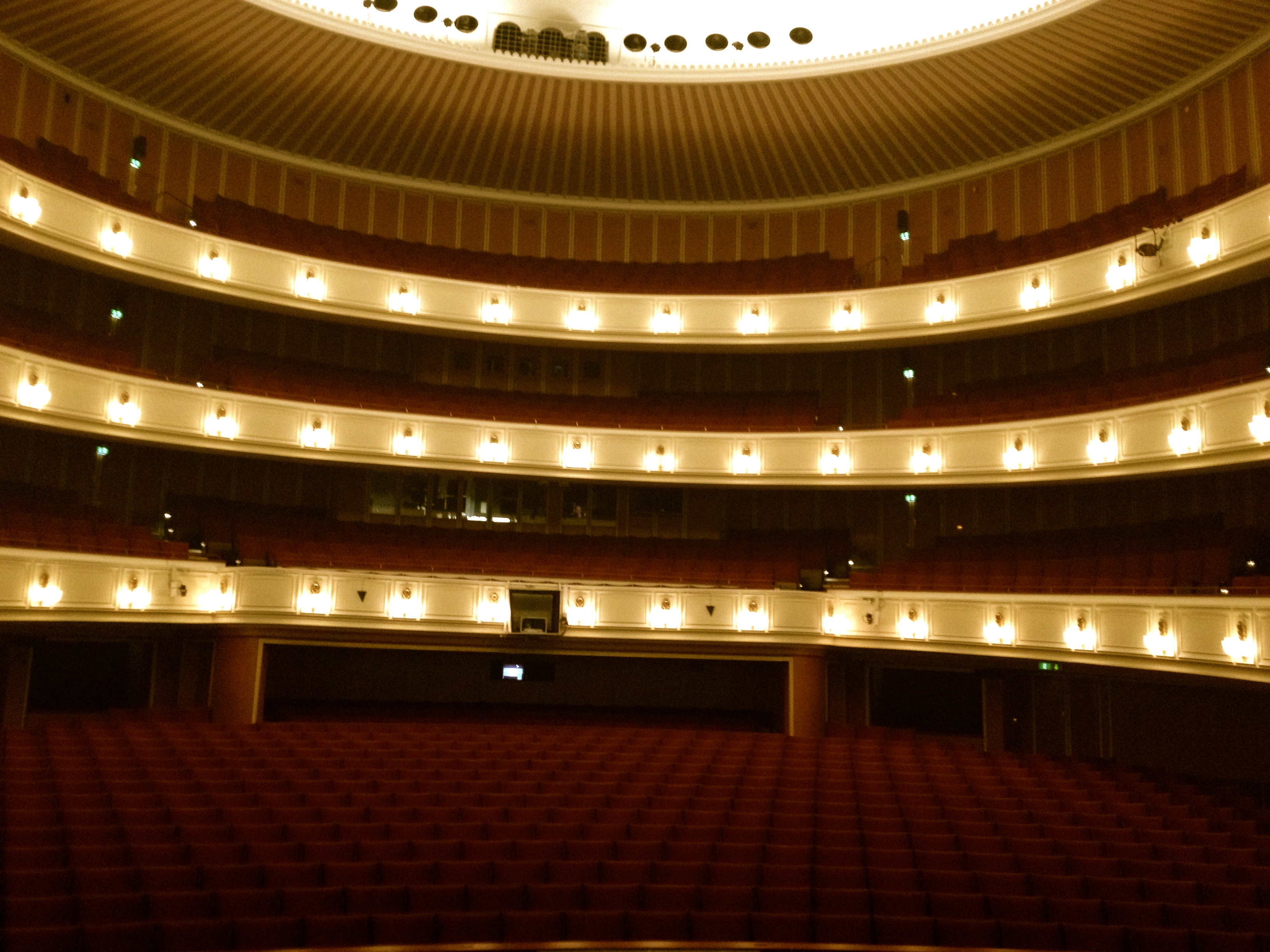 Tours are offered of the Opernhaus Dusseldorf, inviting those who never found their voices to take the stage of their imaginations. I stand where the singers, choir and extras will be tonight, envisioning their view. They gaze out into a sea of people and red. The Dusseldorf Operahaus adorns in stylistic elements from the 1950s.
The tour leads past haphazard props and sets, those that strangely look put together even though they are backstage and not at the forefront. The stories behind them can almost be heard in the air, but tonight's story is most easily felt. 
I wander around several pieces of furniture at the center of the stage. As tonight's performance is La Bohéme by Giacomo Puccini, the setting is bohemian Paris. The opera hones in on the heart breaking and making relationship behind Rodolfo, the poet and Mimi. The duo of Marcello and Musetta add another power couple plotline to this operatic love story.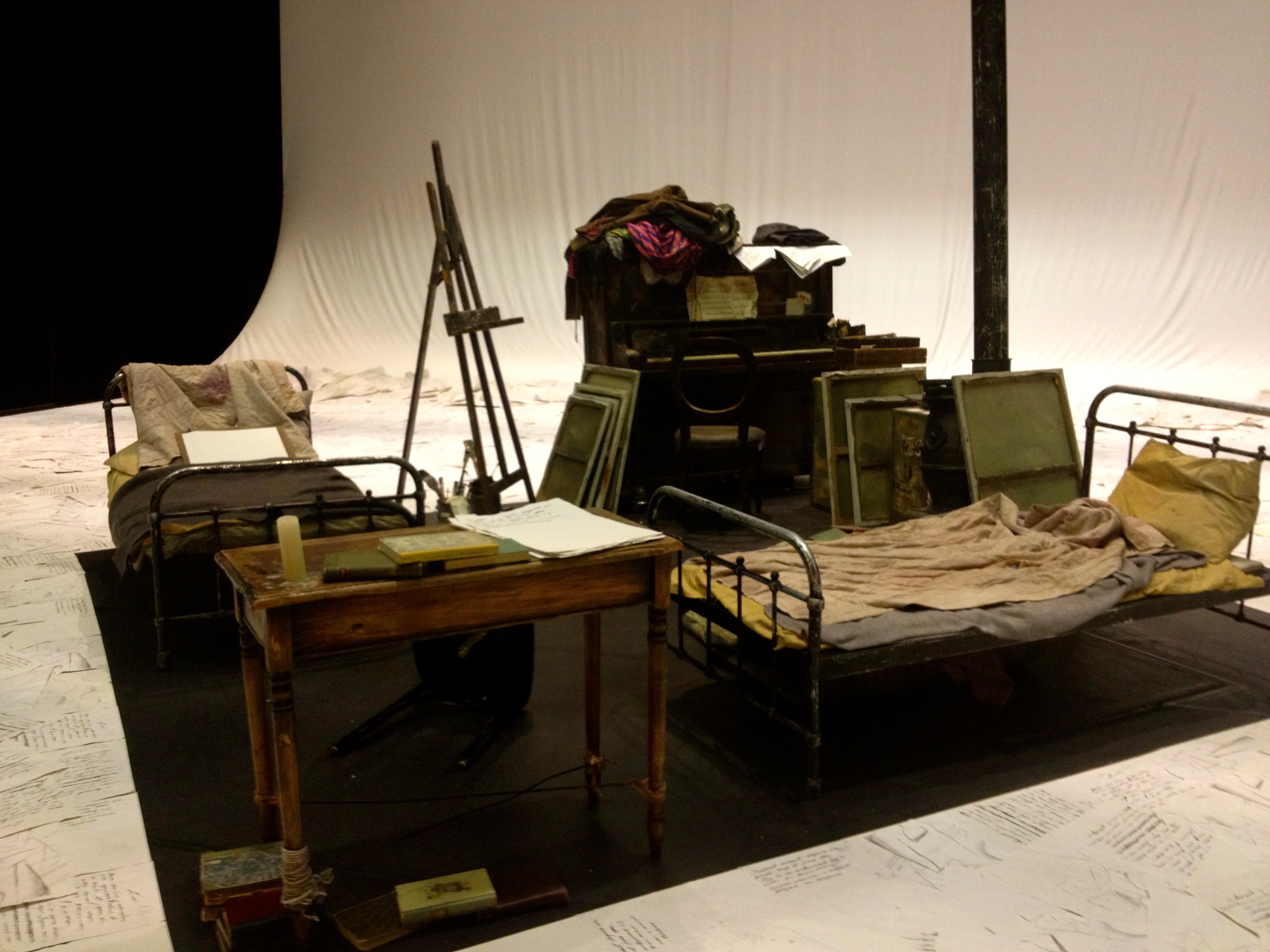 The stage is covered in what seems like hundreds of pieces of paper. I walk as though I am on eggshells, wondering how the performers don't slip and slide while trying to belt out their lines. They are singing the story on top of what are usually stories in the making.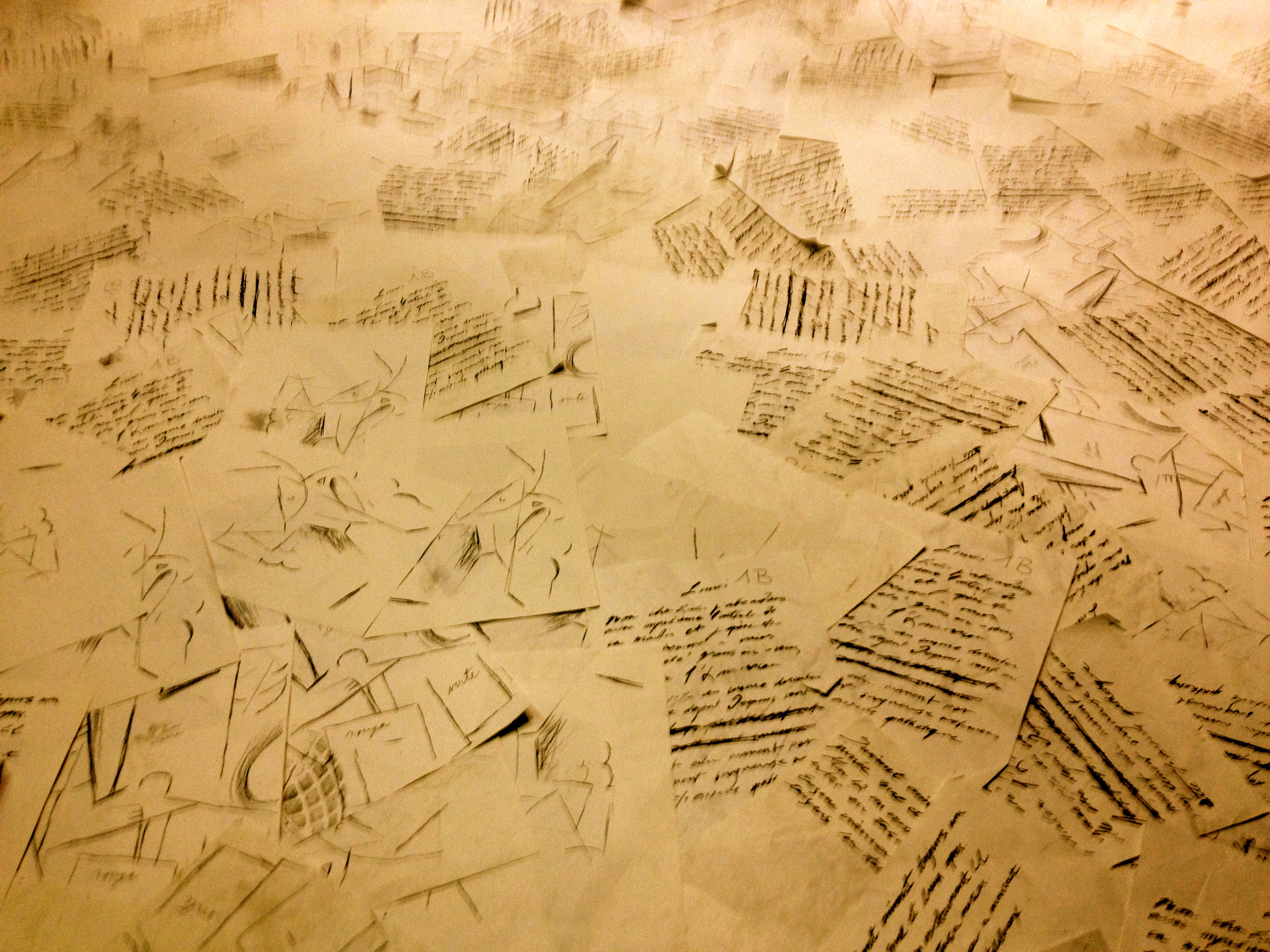 The tour ends in dramatic fashion. We head for the basement of the opera house. Visitors can comb through 50,000 costumes, ranging from giant golden eagles to plain dresses. Each is not just a piece of clothing by a key component to the performance taking off for audiences nightly. 
The curtain is calling, signaling that I must take my seat. As I watch characters like Marcello and Musetta, I recognize that I am observing a bit of a miracle. Those on stage have found their voices, perhaps all their lives or at some defining point like Elisabeth. It is a musical marvel, one where the audience claps until their hands turn red because they understand just how difficult finding a voice can be. This is something to clap about in Dusseldorf, a nightly phenomenon where voices are found.
My visit to the Dusseldorf Opera House was made possible by airberlin and the Deutsche Oper am Rehin. My thoughts and opinions are always my own.