With one click of the mouse, I had life altering plans. Perhaps I am being dramatic, but that simple click is often the hardest aspect to travel, especially when you have no plans and you are going it alone. That click, the circling of the purchase button should come with a set of instructions. A little video should pop up with a motivational speaker or a piece of chocolate should jump out from the screen. Sadly, I have yet to find an airline search engine that lends that pat on the back, the support you need to click purchase.
For some, pressing purchase comes without hesitation, without any sort of courage or bravery. Those people can purchase a big ticket without a care or worry. Who wouldn't be excited to travel? I don't think those of us that have trouble clicking purchase aren't excited to travel. It seems as though we just have a few barricades in our way, a handful of "oh no I couldn't possibly"s running through the mind. After biting the bullet and clicking purchase for a month in Ireland in March, I thought I would pass along just how I found that courage to actually buy the plane ticket. If that is the hardest part, I am already there.
Lose The Mindset of Needing a Travel Buddy
While this may sound somewhat insensitive, if you want to travel, you really just have to go for it and not wait around for that best friend or traveling partner to get their finances in order. If you have the time and money and all that is holding you back is not having a buddy to travel with you, go. Click purchase and be merry. I realized I wouldn't have some friend I could rope into going to Ireland with me. It is something I wanted, so I went for it. You can't worry about being alone if travel is your priority.
Don't Sort Out Travel Finances Late at Night
Before deciding to go to Ireland for March, I would have sleepless nights after going over every dollar a few hours before bedtime. Thinking about money or talking about money before you are about the make the plunge will do nothing toward your confidence to make travel happen. I put the calculator away, stopped checking my bills and refrained from sorting out how much money I will have by the end of May if I go. I became ridiculous. If you want it, make it happen but worrying about money until all hours of the night will only deter the dream. I'm not saying forget about money, but the evening hours and worrying don't always make for the most courageous of characters in the morning.
Look for a Travel Support System
After revealing to the world that I am a solo travel fraud, I was overwhelmed with the responses similar to "you go girl". I think having people voice in on your hesitation to travel can be a good thing, even if someone says you will never do something or the opposite, a person gives you that compliment to click purchase. We are human beings after all and need that support from others sometimes to get that extra push. Even the naysayers can help, telling you "no" only to make you say "yes". Talk to travelers through social media or even in your "real" life. They are usually dead on when it comes to going for travel, having the experience of living the different stages of travel you might not.
Avoid Planning Quicksand
One of the hardest aspects for me in terms of finding the courage to travel was planning. Planning can become similar to that of quicksand. The more factors you consider can start weighing you down and before you know it, you are stuck in planning quicksand, frozen and unable to purchase a ticket for the planning seems too daunting. For some reason, I thought I needed a plan. You don't. The only thing I need at the moment is a plane ticket. The planning can come in those months building up to travel. If you have a ticket, all will fall into place with time. In the wise words of Tom Petty, it will all work out, eventually.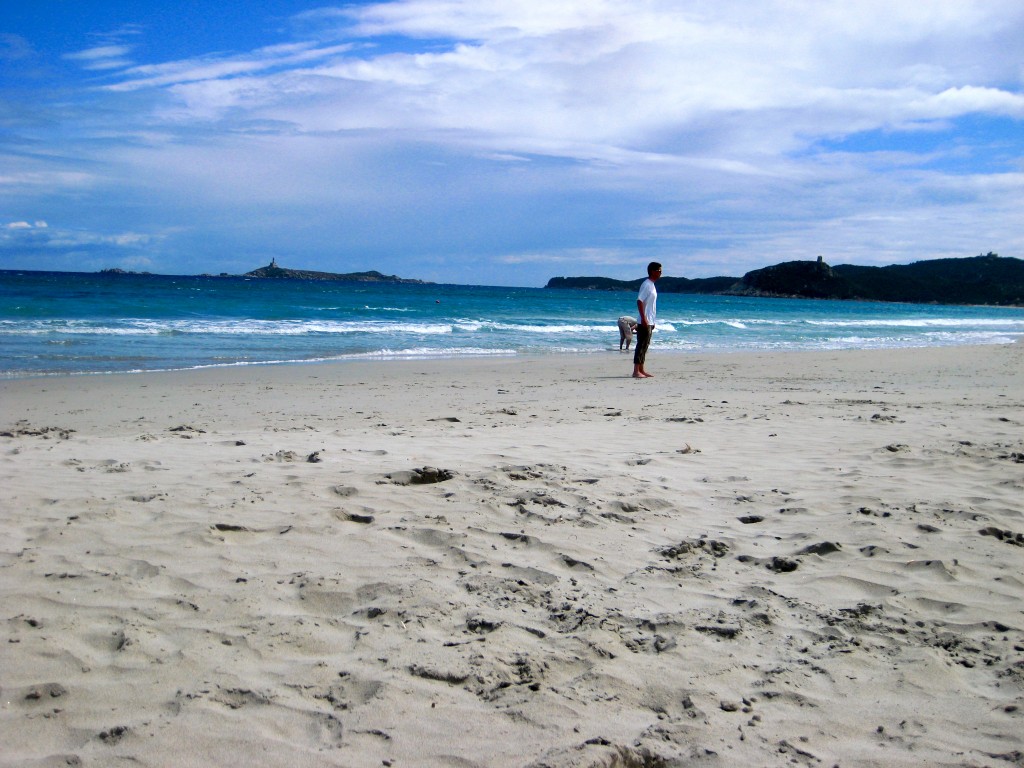 What are some of the ways you find the courage to click purchase and travel?