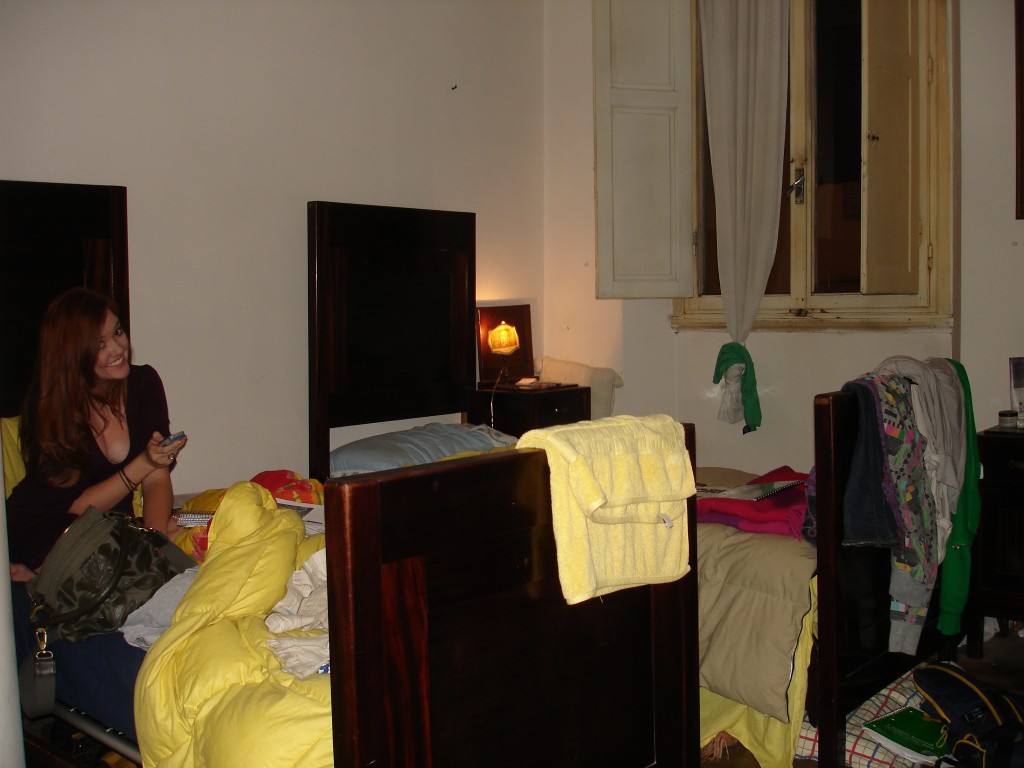 As 2010 approaches, for some reason or another, it seems as though most of us are looking back on our favorite travels throughout 2009. Rather than travels, I thought I would share my favorite post of the year about a person I grew to know while traveling. I say this probably too much, but so much of travel is the characters that make up every destination. The scenery and history are always a part of the travel aspect, but it is those characters people come home and recount to friends and family.
For me, that character hails from Florence, Italy. I studied abroad in Florence for several months in 2008, living with an elderly Florentine couple. These two Florentines became more like family to me, which is why I had no problem ringing their doorbell on a humid June afternoon in 2009 to ask for refuge. Mauro and Loriana Biliotti took me into their home, again.
While being in Italy for the summer sounds like a dream, when plans fall through and you have nowhere to go, suddenly the dream is not so wonderful. Sadly it was not like Under the Tuscan Sun or Eat, Pray, Love where I meet that hunky Italian man that is not a creep. Sorry Thomas Wolfe, but I did it. I went home again. I felt as though I did over a year ago, sleeping in that same tiny bed in the Biliotti apartment, this time with mosquitoes. That room, in the heart of historic Florence, probably has a birth date several centuries ago. However, it reminds me that these rooms, these places of comfort around the world remain and will remain for centuries.
I have included below my favorite blog post of the year about Loriana. Sitting hours with her daily this summer, I grew even closer to her than I had before I lived in their home a year ago. Mauro and Loriana assured me when I left in July, their door was always open and they hoped I would ring that doorbell on Via Della Vigna Nuova again. Well Mauro and Loriana, I will raise my glass to a 2010 trip to Florence.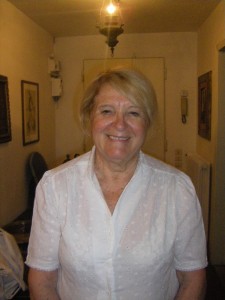 Closet Italian Designer Keeps Her Designs in the Closet
July 28, 2009
Lounging on sapphire-blue colored sofas while watching countless hours of Italian game shows, movies, and jewelry infomercials, a former Italian designer modestly but willingly entertains my unending questions about her life. One question after another she responds almost as though no one has ever asked her about herself before me. Her chatter fills the unbearable humid air of a summer day in Florence, Italy.
She may not be as well known as Roberto Cavalli, Gucci, or Dolce & Gabana, but she easily could have been 40 years ago. Sharing the famous street in Florence that could be named "the designers' playground", Loriana Lupi pops her head out the window of her third floor apartment every so often to observe the commotion in the busy street below. Some times she sees long tour groups with their matching hats. Another time she witnessed Gucci being robbed and the culprits jumping in their van with heaps of clothing back in the 90s. Loriana may be in her sixties, but she stays up later than someone supposedly in their youthful twenties. If a new soap opera is airing, the lights in her apartment on Via Della Vigna Nuova will not go dark until past one.
In the romanticized time of classic elegance of the 1960s, Lupi began her own design business in the once Medici stronghold of Florence. Unlike most women in Italy of her generation, she wanted to establish a life of independence before getting married. She lived on her own, running her business from her apartment. Her designs focused mainly on wedding gowns that her friends' daughters continue to ask her to design. She agrees on occasion, but very rarely. "It's a lot of work for someone old like myself."
Her husband Mauro chimes in, "She is still a well known name today in Florence. If you say 'Lupi' Florentines know exactly who you are talking about." Loriana keeps quiet, never praising her talents and achievements. She merely pretends to gaze off at the T.V. as though Mauro never even spoke.
I ask to see some of her designs from decades past. She quickly shakes her head. "It doesn't really interest me," she explains. I proceed to ask if she even has pictures of her designs. "No, it doesn't really interest me to have around. That was many years ago." She does however run off when I fail to hide my disappointed face. She brings in two photos. One of her on her wedding day and another of a gown she wore to a Florentine ball. Loriana explains how she designed both of these dresses. Both exude classic sophistication. The intricacies of the geometric design on the ball gown and the simple nature of the cream suit-like wedding gown showcase her talent and professionalism.
While Loriana does not openly say why she stopped designing, it is almost assumed that being a good Italian "mamma" pushed her career aside. She may have left her business behind but not the traces of her past life. On the very street she calls home, a vintage map store displays her old sketches for a large sack of euros. Loriana continues to keep up with new fashions, passing me the latest Italian Vogue to flip through that she buys monthly.
Before I walk out of the home of the closest I will probably come to old Florentine fame, I notice a hole in my purple dress. I show her and laugh at the fact that I have been walking around all day with a giant hole on my shoulder. She barely bats an eyelash and casually tells me she can fix it easily. Sure enough, within minutes my 70% silk dress that I thought would be Goodwill's property upon my return to America looks better than when I bought it. The "queen of the sewing machine" as her husband calls her has now left me with a small piece of her work to wear on my sleeve.