The Romans referred to Sagres, Portugal as the Promontorium Sacrum, the end of the world. Sagres upholds that world's end attitude as you stand on the cliffs of Cabo de Sao Vicente in Portugal's Algarve region, the most southwesterly point in Europe.
With connections to Portugal's rich nautical past, this section of Portugal lends the closest form to understanding travel and home in one for me. Prince Henry the Navigator supposedly built a fortified town here along with a school of navigation. He was also thought to have a home here and to have died in Sagres in 1460.
Whether it is fact or fiction, little remains of Sagres' historical value. The nearby cliffs of Cabo de Sao Vicente even tell a story. Supposedly the relics of Saint Vincent were carried to the Cape from the Holy Lands by ravens, until they were ultimately carried on to Lisbon where they remain. Saints and explorers contribute to the feeling here of the world's end, the mingling of the holy and curious of mind.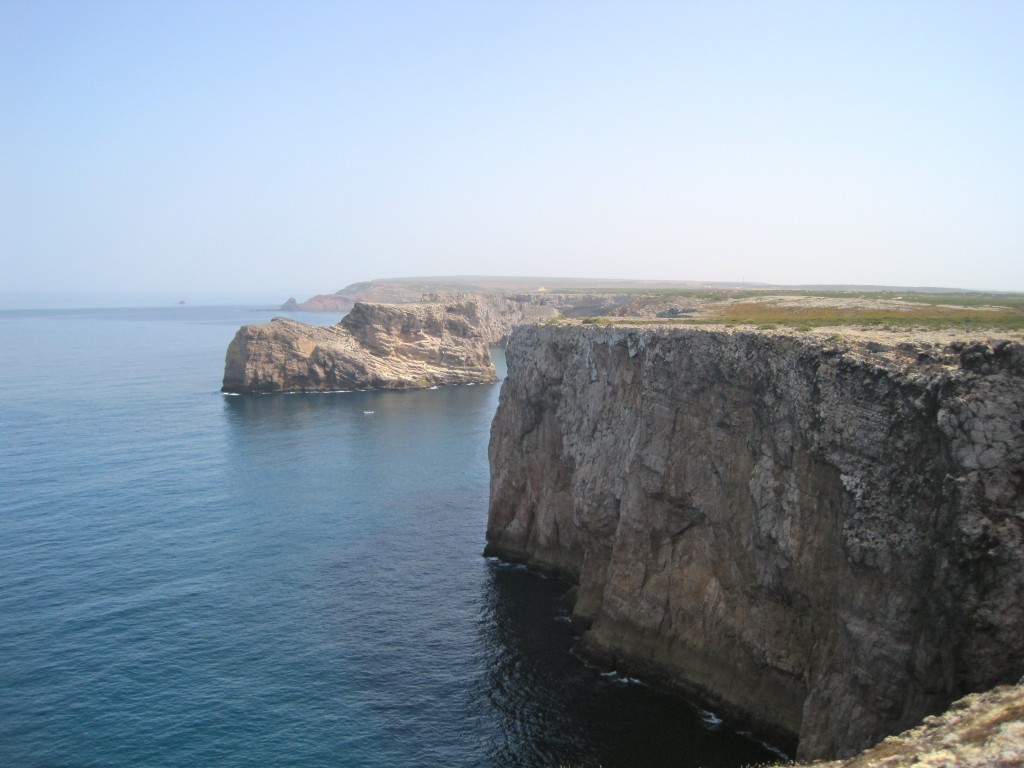 Once supposedly infested with explorers focused on learning how to travel and how to find new lands, I gaze down at these cliffs. You can see where many of those famous Portuguese explorers parted with their home. The cliffs dip down into the sapphire blue ocean. No signs of home remain. Just a constant shade of blue these explorers hoped to meet at some point with land.
Should these Portuguese explorers return, they would be coming home. Portugal was all they knew until setting sail for far off lands. What made travel so intriguing back in the day was the promise of the new and different, of wealth and resources. Say some lucky duck would strike gold in a new land, they would bring back the riches to their home.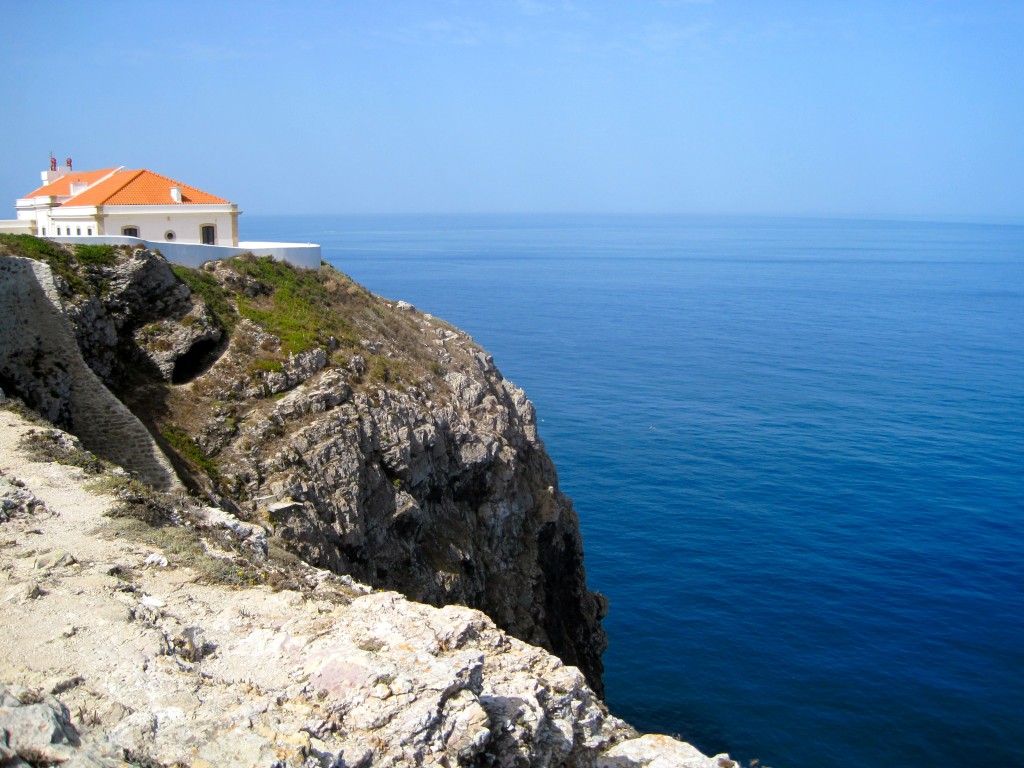 Traveling away from home is an enriching experience, even if you don't find that pot of gold over the rainbow. I think travelers often forget their homes, selling off their lives back home to travel. While I fully respect those travelers, I do believe there is some benefit in coming home every once in awhile. Like those explorers coming home to share in the riches of their travels, travelers can do the same. Altering notions back home of the rest of the world can be more powerful than never coming back to it or never having a home.
Perhaps you create home in another part of the world and are suddenly one who says they are not from anywhere, those who don't have a home. Maybe you only travel a few weeks out of the year and come back to a familiar base each time. No matter the extreme, we begin travel education in one place, just as these explorers did, studying maps and routes, figuring out the path of least resistance and dreaming up those grand plans for travel.
Sagres and its cliffs remind me of this, that without my starting point of home, without the spark of travel learning, we could not leave anywhere. We become so focused on how to rid ourselves of home, we forget to thank it. You need a home at some point in order to travel. Years of never coming home shouldn't let us forget where our travels all began. At the cliffs of Cabo Sao Vicente, you may see a stand that reads "The last hotdog until America" in German. Even a hotdog stand knows where it came from and where it has been.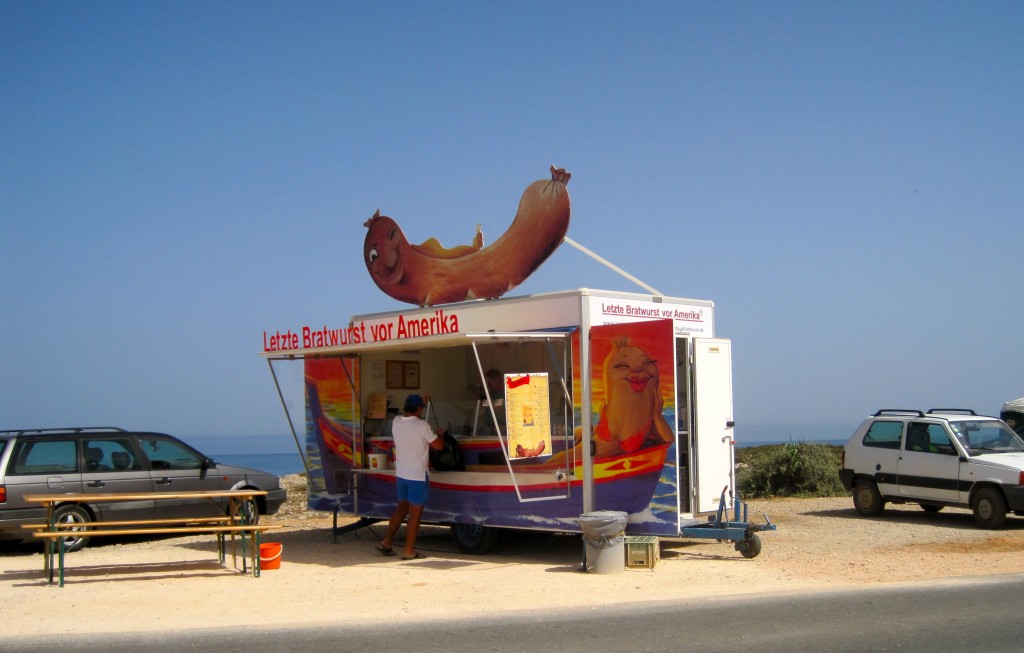 Do you think travel is possible without a home?