In the Alto Alentejo region of Portugal, Évora is not an undiscovered place of beauty. The preserved medieval town has its fair share of tourists passing through daily, but in the evening, the city oddly brightens, revealing its protective, historical, gruesome, spooky and friendly side all wrapped up into the confines of its Roman walls.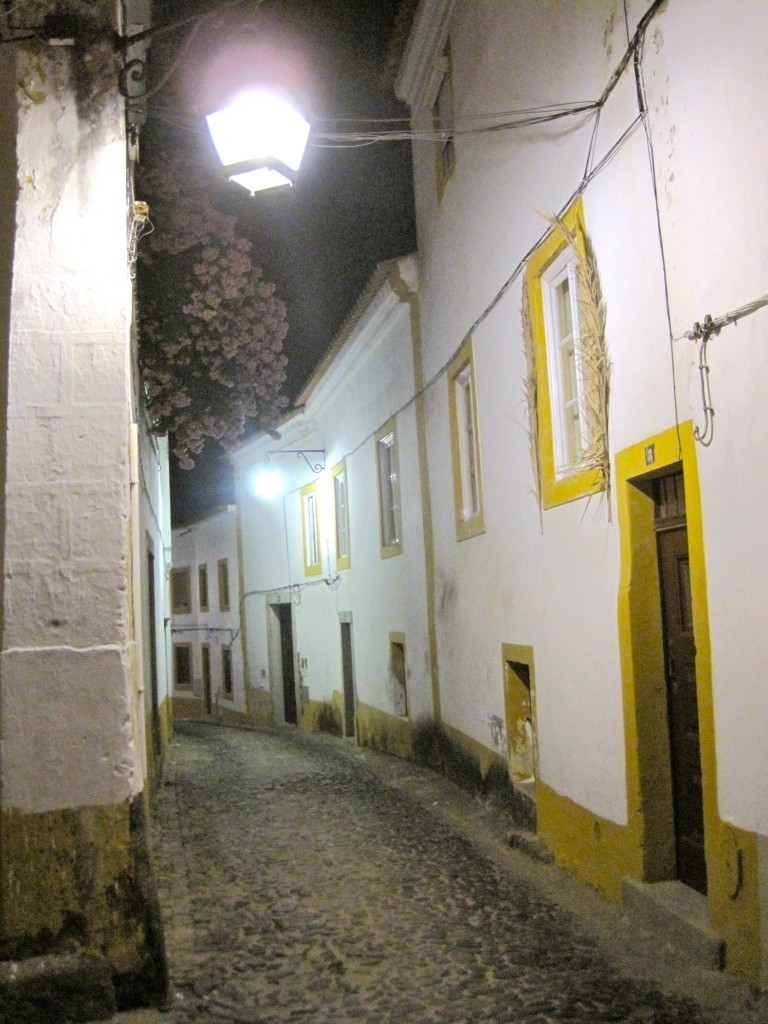 Évora's Sé looks more like it is ready for battle than attune to prayers of sinners and saints. Massive, monstrous and topped with varying domes in size, shape and color, the Cathedral holds much of the city's richest history. Construction began on the Sé in 1186. Explorer Vasco da Gama had his ship's flags blessed here, perhaps preparing not in a heavenly sense for a long and hopeful journey, but rather ready to battle the unknown with the help of a fortress cathedral back home.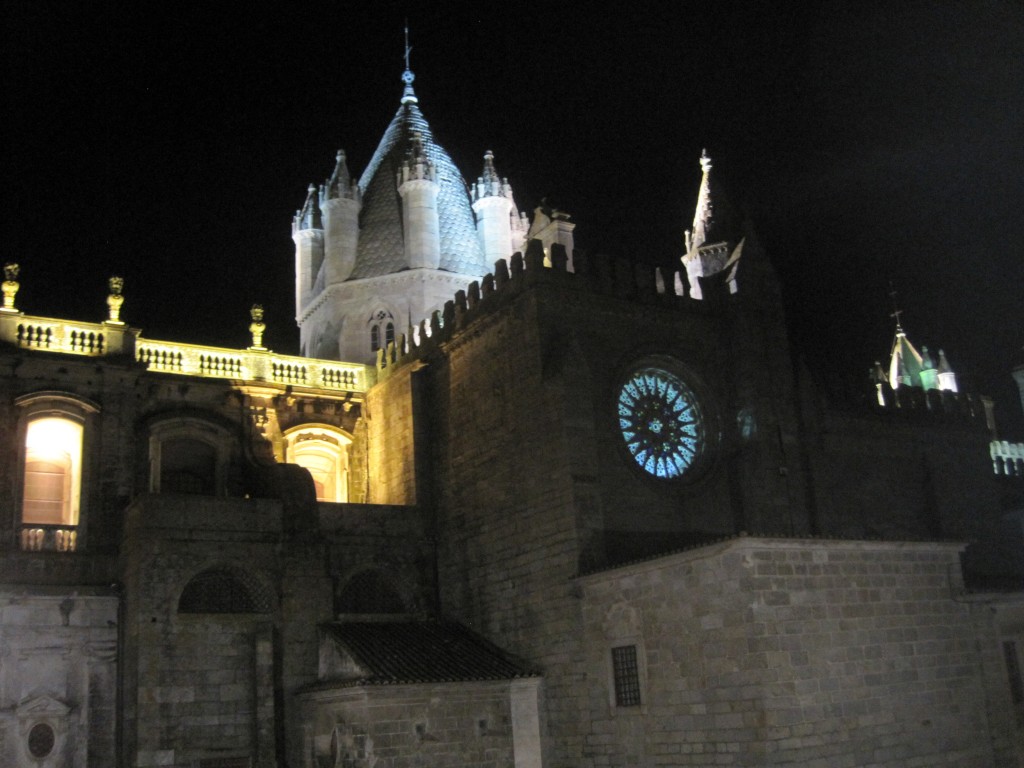 Strangely, a lone Roman temple lies just before Évora's Cathedral. Templo Romano stands in 2nd century origins, well preserved as it was walled up in the Middle Ages. The Corinthian columns take in the heat of Évora's sun, eager for early evening when bouts of shade parasol Portugal's intense summer heat.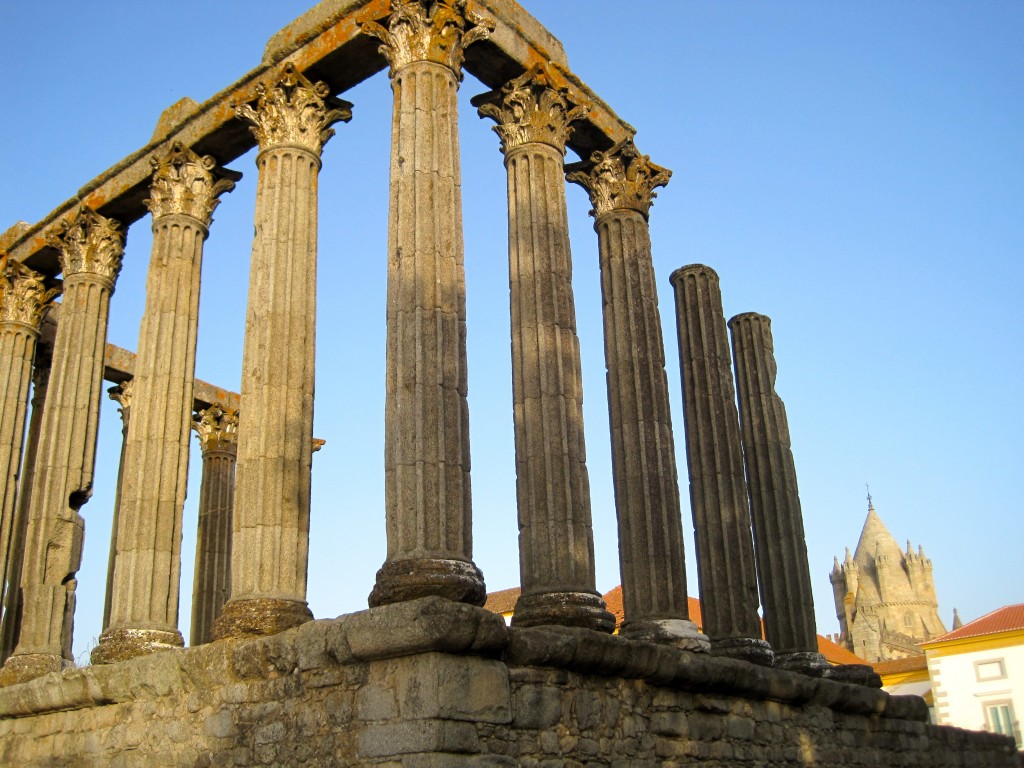 The center of the city lies in Praca do Giraldo. Pleasant cafes and their tourist menus dress in locals and visitors sipping on a cool drink before dinner. The scene is all too idyllic until research tells you Praca do Giraldo was not always so pleasant. Victims of the Spanish Inquisition were burned publicly in the 16th century in Praca do Giraldo. Agrarian reform squabbled in debate from throughout the space in the 1970s. Today, it is hard to imagine with all of Évora meeting up here to share stories from the day.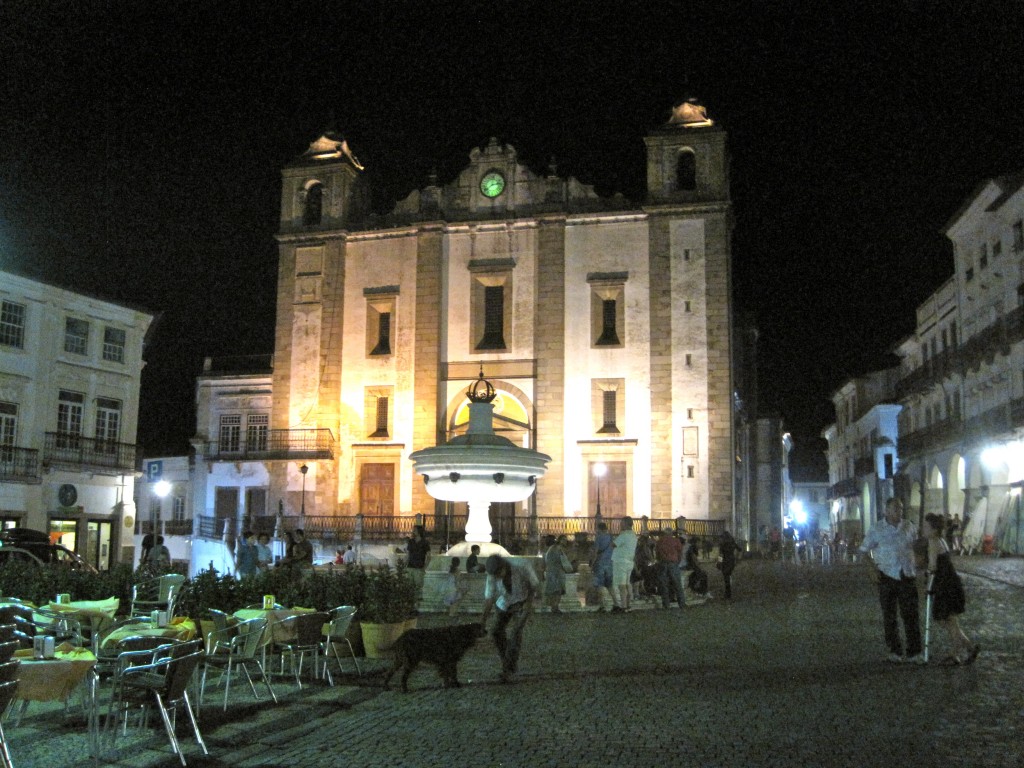 Perhaps Évora's most chilling site resides in Capela Dos Ossos, literally the Chapel of Bones. Skulls and bones from 5,000 people make for a spine tingling wall treatment. Faces can be differentiated from one skull to the next, noting one personality from another. Built in the 17th century as a reminder of death and a meditation on the human condition, entering the Capela Dos Ossos, visitors must stop and read an even more disturbing sign stating, "Our bones await yours."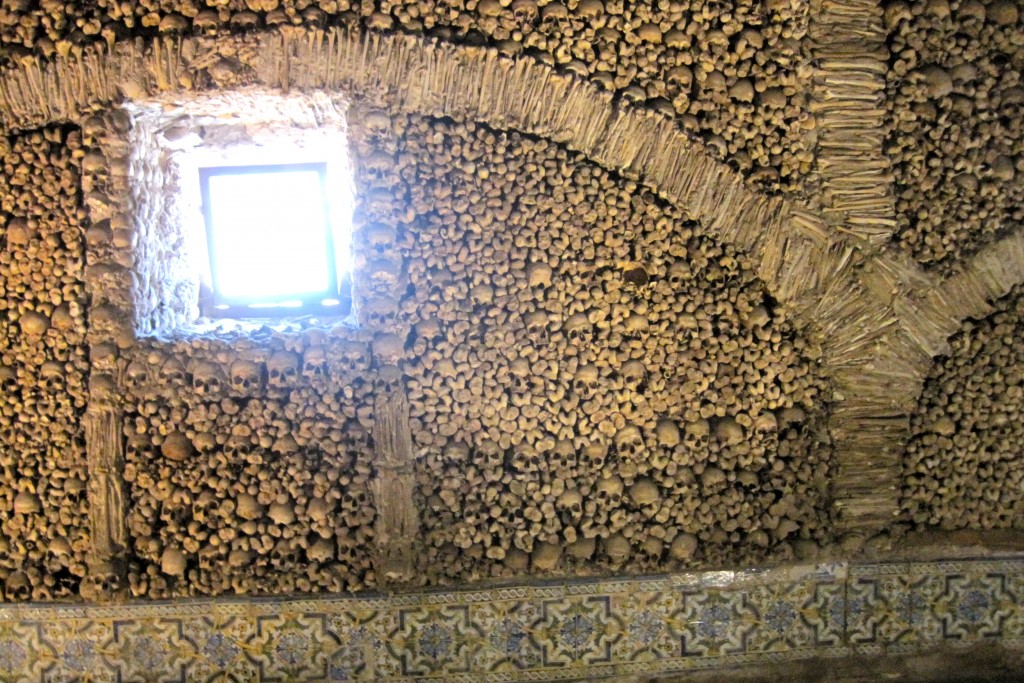 Wandering through Évora's streets, white homes outline their windows and doors in mustard yellow. Street lamps guide to cozy cafes. Sitting down to an evening meal lends dinner guests you might not expect. Even the stray dogs of Évora are pleasant in the evening. One black beauty lays down next to me as I munch on tortilla chips and lackluster salsa. He doesn't want food. He just wants company, going from table to table and eavesdropping on nightly conversations.